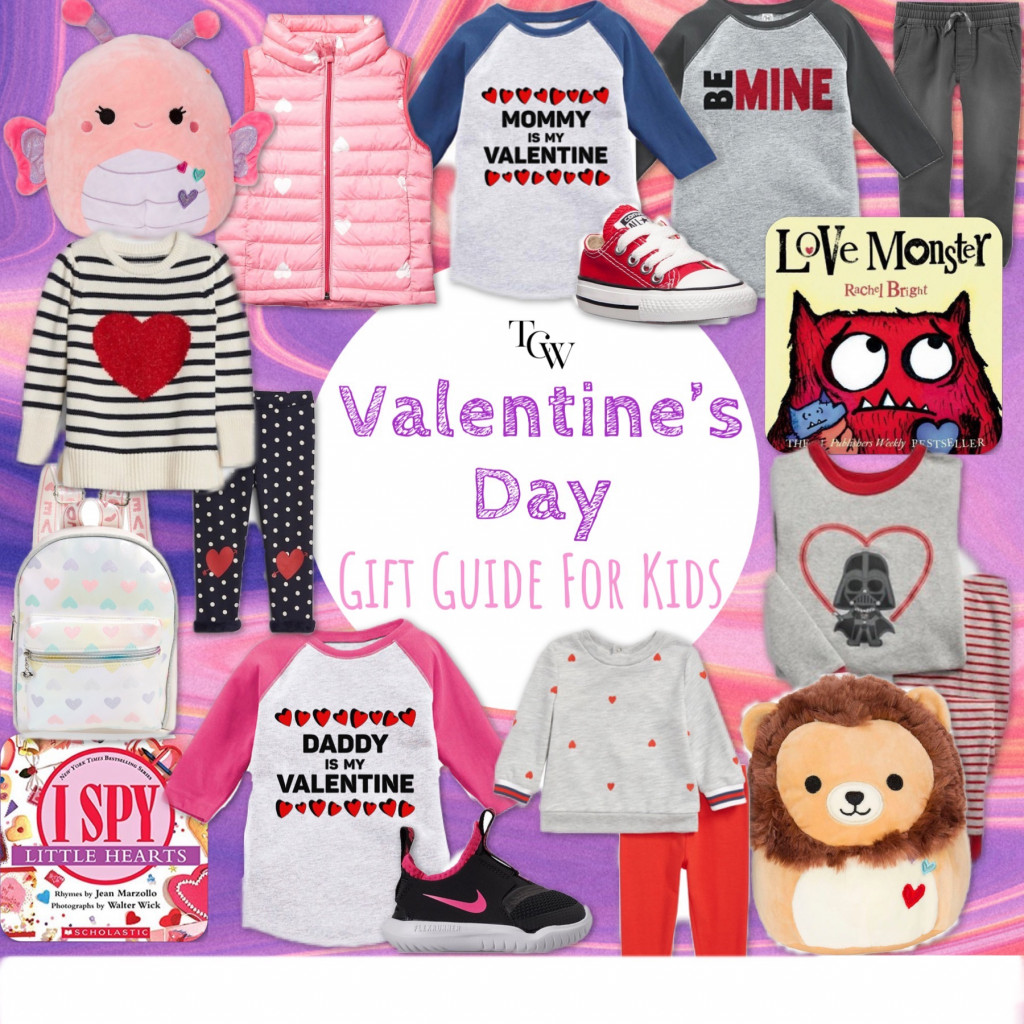 One of my future goals for The Collegiate Wardrobe is to add men and kids clothing. Until then, I try to offer many Gift Guides for All on The Collegiate Wardrobe! Having two toddler girls, most of the "kids" things I post are usually for their age group because that's what I am familiar with or things I recommend. When they are featured in my post, I usually link their clothes and toys as well. If there is something that is not linked, send me a comment or an email! Below, you will see many Valentine ideas, what I am doing for my girls, and their friends this Valentine's Day!
Valentine Boxes
If you're stuck making a Valentine's Day Box for your child this year, Target has these great kits to make cute Valentine boxes!
Here are some great personalized Valentine Mailboxes you can get made too!
Valentine's For The Class
Here are some personalized and non food related Valentines for your child's class! I love the idea of doing little toys verses candy.
Valentine's Day Board Books
One of my favorite things to give my girls is books, especially Valentine themed books. Many of these sweet board books teaches our little readers about kindness, love, and empathy.
Squishmallows
Squishmallows are at the top of my list this year for Valentine's Day Gifts for Kids. They come in three sizes, 8in., 12in., and 16in.! The 16in. are in the back and the Valentine Theme'd Corgi Dog I found at Target. They do not have them linked on their website, but check your local Target for them! The Cat and the Penguin are 12in. and the butterfly and squirrel are 8in. My niece and nephew introduced us to these squishy things and needless to say, we are obsessed!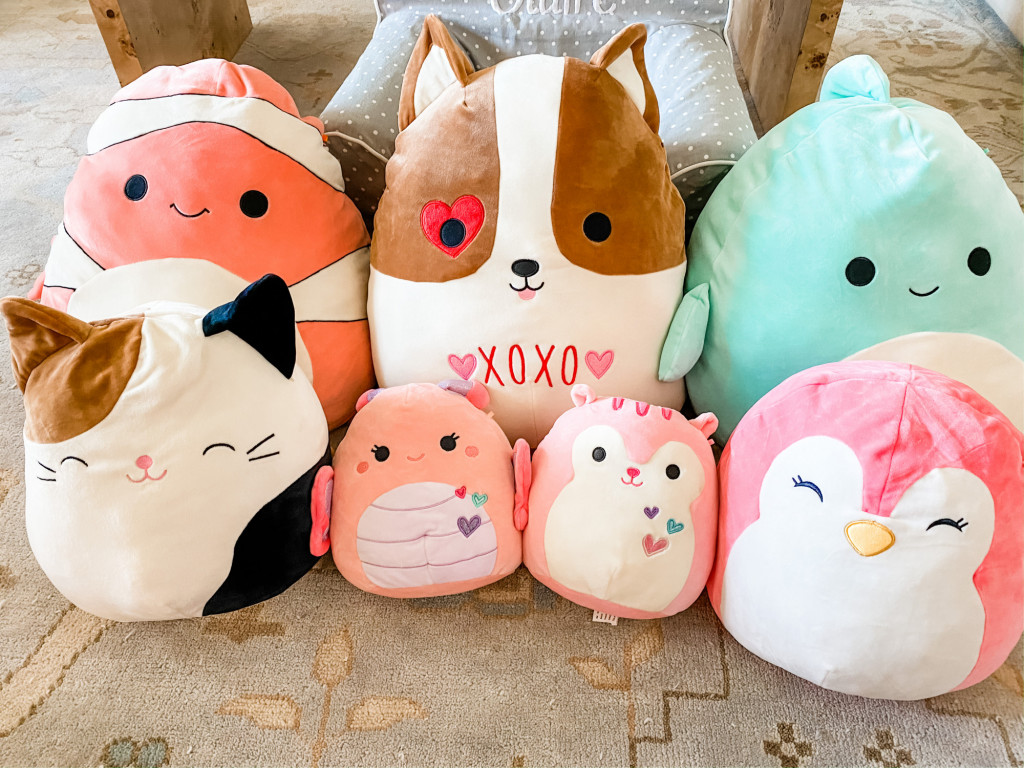 We love these so much, we decided to give my daughter's class of eight kids, the 8in. Squishmallows for Valentine's Day! The left over Squishmallows are going to all of the cousins in our family.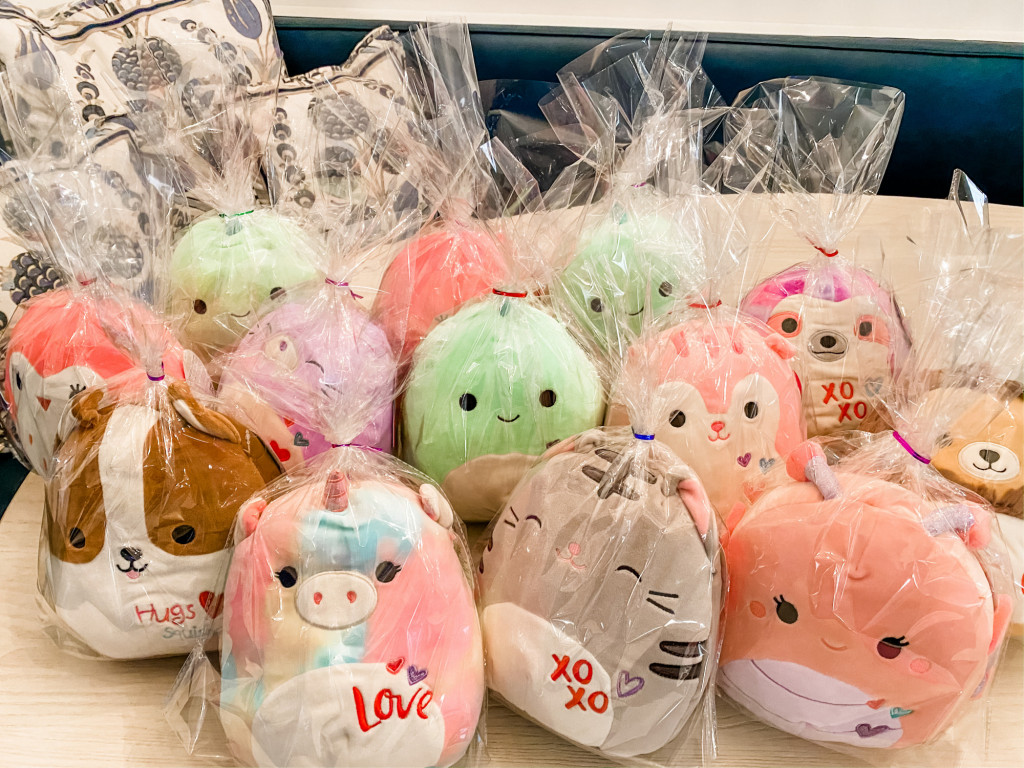 These are sold in many toy stores and grocery stores. I have seen them priced around $10 – $15 a piece for the 8in.! The 16in. at Target are sold for $20.
Exclusively, for my readers, click here, and here to shop the best deal on these 8in. Squishmallows! You can get six for $24! I am currently waiting on my personalized ribbon I ordered here, to tie the bags with my daughter's Valentine message. If you want to shop these off Amazon, and other sites, look at the look-book below.
Valentine Clothing for Boys
Valentine Clothing for Girls
Boy Valentine Pajamas
Girl Valentine Pajamas
Boys & Girls Swimwear
Miscellaneous Gifts
Top 15 Valentine's Day Gift Guide for Kids