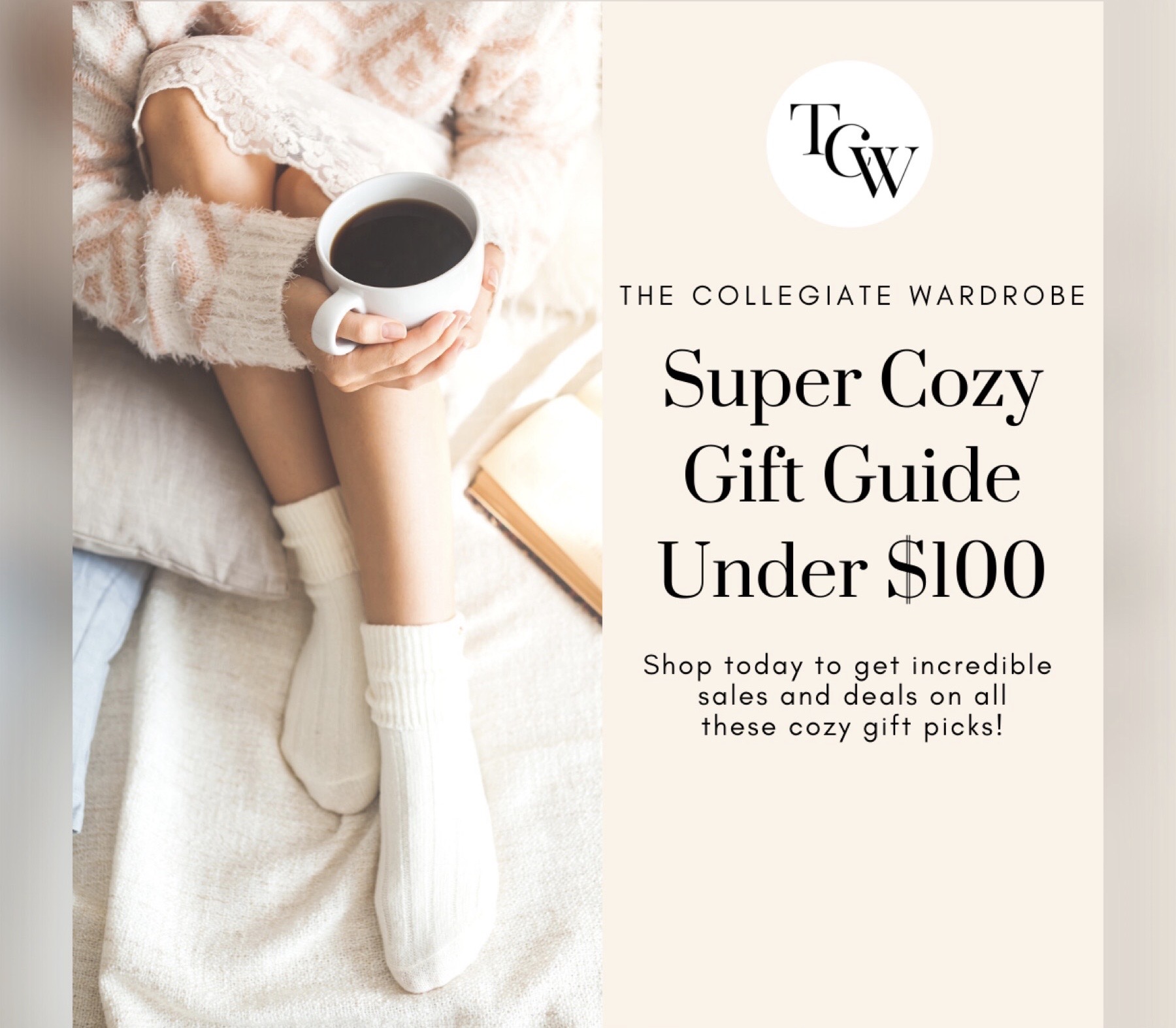 This Super Cozy Gift Guide – Under $100, is probably my favorite Gift Guide I've done thus far! I would wear this cozy leopard sweatshirt and cozy leopard joggers everyday if it was acceptable! After eating lots of turkey and pie yesterday, this momma needs to wear an elastic waistband the rest of the week. It's cold and rainy in Dallas today, so all we are doing is snuggling up on the couch and beginning to decorate for Christmas!
Christmas is almost here and today, being Black Friday, is the day to shop online! There are incredible deals and sales happening now! So snuggle up in your pjs or comfy clothes and start shopping these Super Cozy Gifts, Under $100 for all your loved ones!
Read the product description in this Gift Guide to learn about the sales and deals happening today! Don't forget to apply promo codes at check out!
Super Cozy Gift Guide – Under $100