This upcoming week will mark one full month of us staying at home in quarantine. I've only been out of my home to go on walks, to the grocery store, or to just drive around. So, with all this time (when my girls nap) safe at home, I've found myself reading and watching a lot of YouTube Videos on how to do and keep up with my self-care needs. This Quarantine Self-Care post will showcase all of my favorite products, products I want to try, and beauty hacks too.
During this quarantine, I had hopes of no make-up, clean pretty skin, and healthy hair. Boy was I wrong! I quickly developed "Quarantine Acne", oily but dry skin, damaged brittle hair, paper thin fingernails, rough calloused feet, shedding eyelashes, allergies, etc. etc. etc. So, being quickly humbled by this new reality, I began my research on some quarantine self-care!
In this photo collage below, I've listed all my favorite products and products I want to try! I also will give directions on how to take your gel/powder mani's off, and some other favorite beauty hacks of mine too.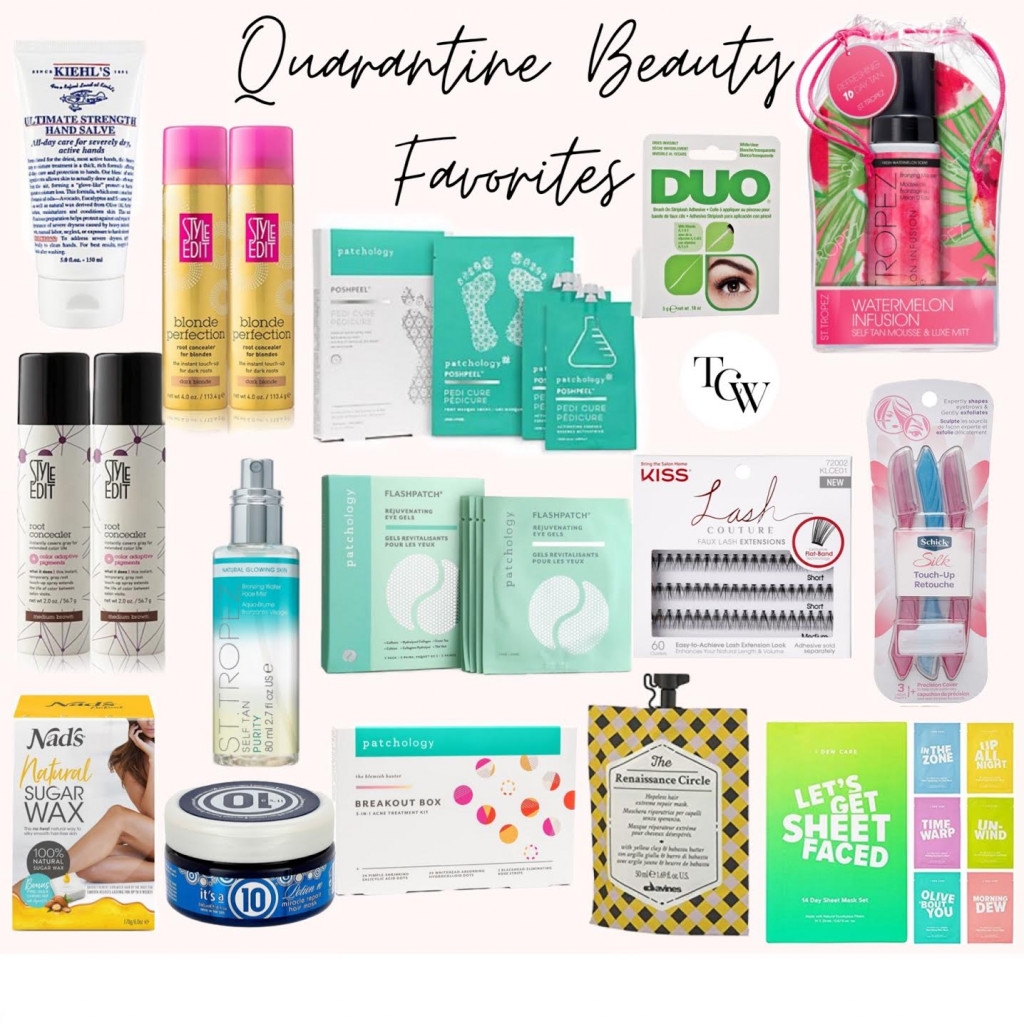 Hand Salve
From Left to right, starting with the Kiehl's Hand Lotion, this is a must to have next to your sink. Since I'm constantly washing my hands, they had become so dry, they began to crack and bleed. This lotion had great reviews, so I immediately bought it because I needed something! I probably use this now, four times a day and my hands look even better than they did before! This has more of a medicated scent to it because it's a reparative type lotion.  I also got my husband hooked on it too!

Root Touch Up
The Style Edit "Blonde Perfection" (the yellow cans with the pink tops) is a root concealer for all you blondes out there. The two bottles underneath it (the white cans with the black tops) is a medium brown touch up root concealer. For all those gals with roots that are driving them crazy, I would snag this while it's still available. I've read the reviews and the questions about this product. The color concealer won't come off or bleed the color when you get wet, but it does come out when you shampoo your hair. I think this is a great product to hold you over until you can see your hair colorists again!

PoshPeel Pedicure
Patchology's "PoshPeel Pedicure" dissolves dead skin and exfoliates all the rough patches off your feet. You wear these plastic socks with their foot potion inside the socks. You let your feet soak for an hour. Within 2-3 days your feet will peel, and I mean PEEL. I was wanting to post a picture of my feet, but they are literally shedding like snake skin! It's too gross to share, haha. The directions suggest that you shouldn't buff your feet or use anything to get the dead skin off because it could mess up the peeling process. This product is a TCW favorite and it's selling out everywhere, so grab yours now!

Eye Lash Extensions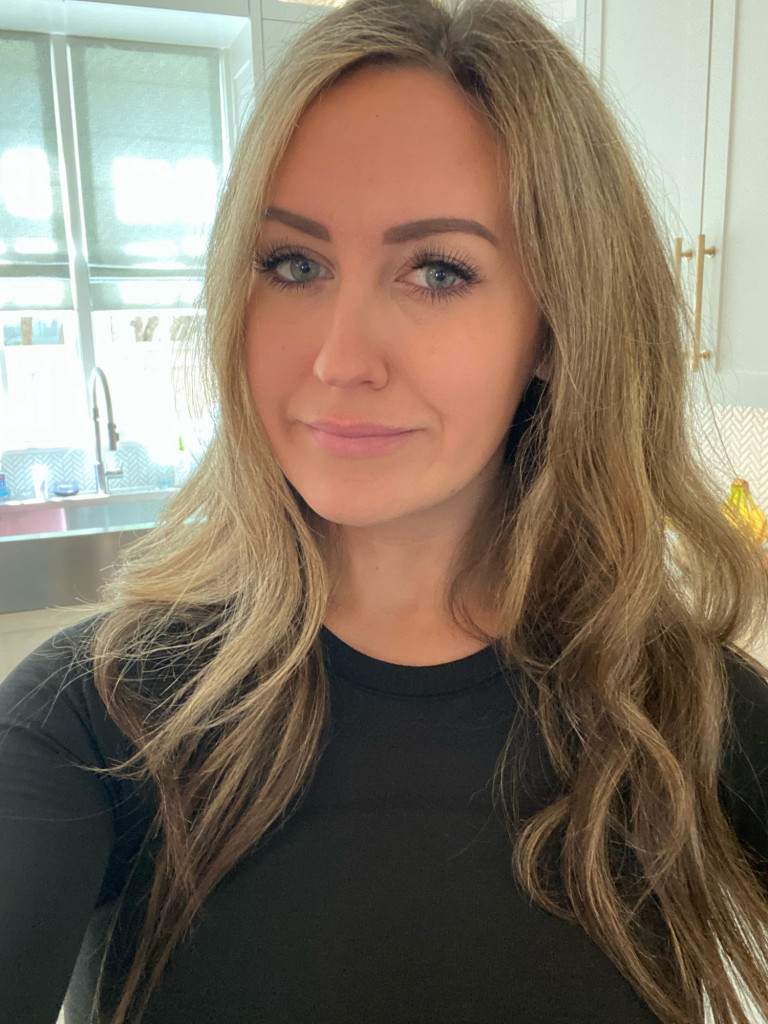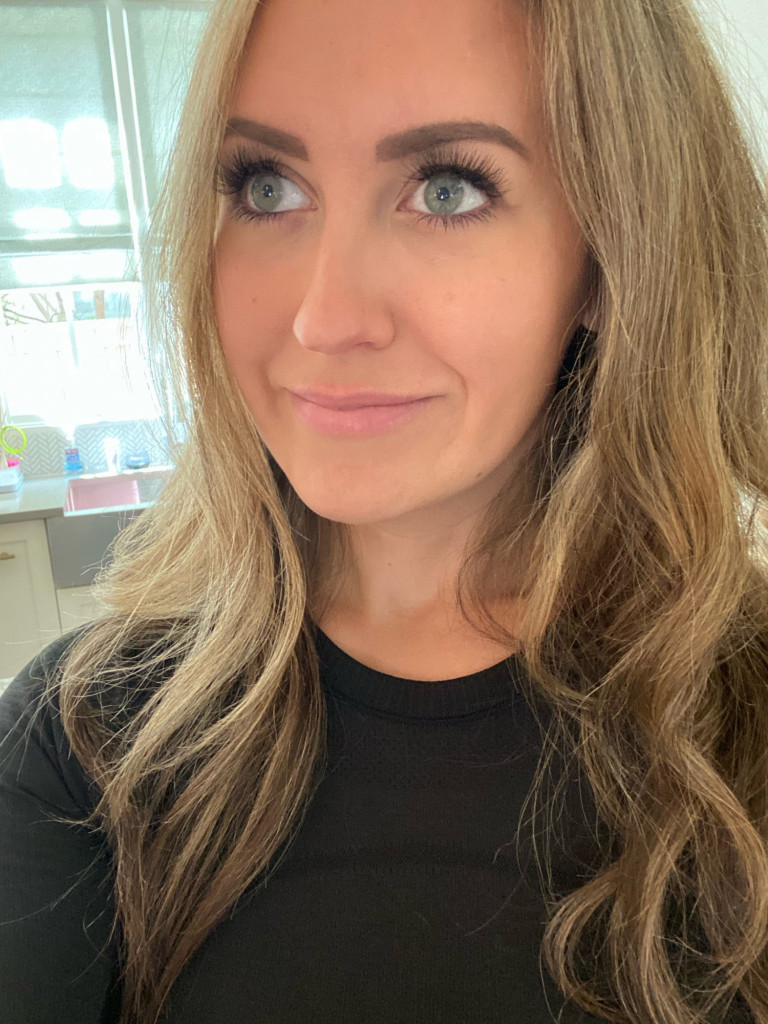 I've done eyelash extensions for 6 years now, and I wanted to find a quick fix to hold me over, while we Stay Home. Duo Lash Glue and the Kiss Lashes have been very easy to do and look AMAZING! Click here for the video tutorial on how to do these yourself! My only con about the Kiss Lashes is that they are temporary lashes (two days). If you are wanting true DIY eyelash extensions for up to two weeks of wear, then the Ardell DIY Eyelash Extensions are great! I also bought professional eyelash extension sensitive glue. to use instead of the Ardell Glue. It is much pricier, but I was willing to pay the price because my eyes are so sensitive. I also found that using these tweezers (the curved ones) made it much easier to apply the lashes. There is a really crummy review on the Ardell Lashes, but I am finding success with them. Do take caution and know if you accidentally glue a lash on your lid, your eyes could get swollen and irritated. I watched this video on how to do my extensions myself! The image above is of my DIY Ardell Lashes!

Self Tanning
St. Tropez Watermelon Fusion Bronzing Mousse is a TCW Favorite! The only difference from their other dark bronzing mousse is the smell! This watermelon scent really smells great, so you won't stink while you marinate in this golden tan mousse. A row below, you will see the St Tropez Water Bronzing Facial Mist Spray. Another TCW favorite and a must to have, quarantine or not! I use this spray on a clean face or use it to set my make-up and within hours, my face looks like a natural sun kissed tan! I rarely wear face make up because of this spray and I will always make sure to have this on hand.

Eye Gels
Patchology's Rejuvenating Eye Gels are another TCW favorite. These caffeinated eye gels will de-puff your lids within five minutes, and make you look well rested. Love these gels and you will too!

Dermaplane
Every now and then, I like to get dermaplane facials. I love how exfoliated and soft my face feels after. When I haven't had a dermaplane in awhile, I like to use these little touch up razors all over my face. Yes, dermaplane is basically shaving all the peach fuzz off your face. No, it does not grow back dark, so don't think you will grow a beard if you use this tool (haha)! It's also a great exfoliant too!

Waxing
I am currently waiting on this Nad's Natural Sugar Wax in the mail. After much research, many blogs suggested that when you are waxing anything at home, start with a sugar wax because it's the least harsh of all the waxing products. The reviews aren't bad, so I figured I'd give it a try! *Update: The Wax works and I give it five stars! Remember, wherever you use the wax, make sure to hold your skin taut, or you could bruise your skin.

Hair Mask
It's a 10 Hair Miracle Hair Mask, is sitting in my online shopping cart. It has over 5,000 reviews and five stars! I figure it's a no brainer to give it a try, right? My hair needs it!

Quarantine Acne
Patchology Break Out Box is another TCW favorite. I love all Patchology products, as you have probably noticed. These are little clear stickers you put on your zits and voila, they're 75% smaller six hours later. The box also has a charcoal nose blackhead strip and Wow, they do work! You won't be disappointed if you have Quarantine Acne like me!

Deep Conditioners
The Renaissance Circle, "Hopeless Hair" conditioner treatment is a part of my Hair Care Routine. I use this 3 times a week, in replace of my usual conditioner. I use a quarter size dollop and saturate my whole head. Then, I brush my hair in the shower, wait ten minutes and then rinse. Your hair will feel like you paid for an $80 treatment at your hair salon! One pouch lasts me about ten washes too.

Sheet Face Masks
Let's Get Sheet Faced sheet masks are sold out on Ulta and selling out quickly on other sites too. I haven't used these masks before but it has great reviews. I may give these a try too!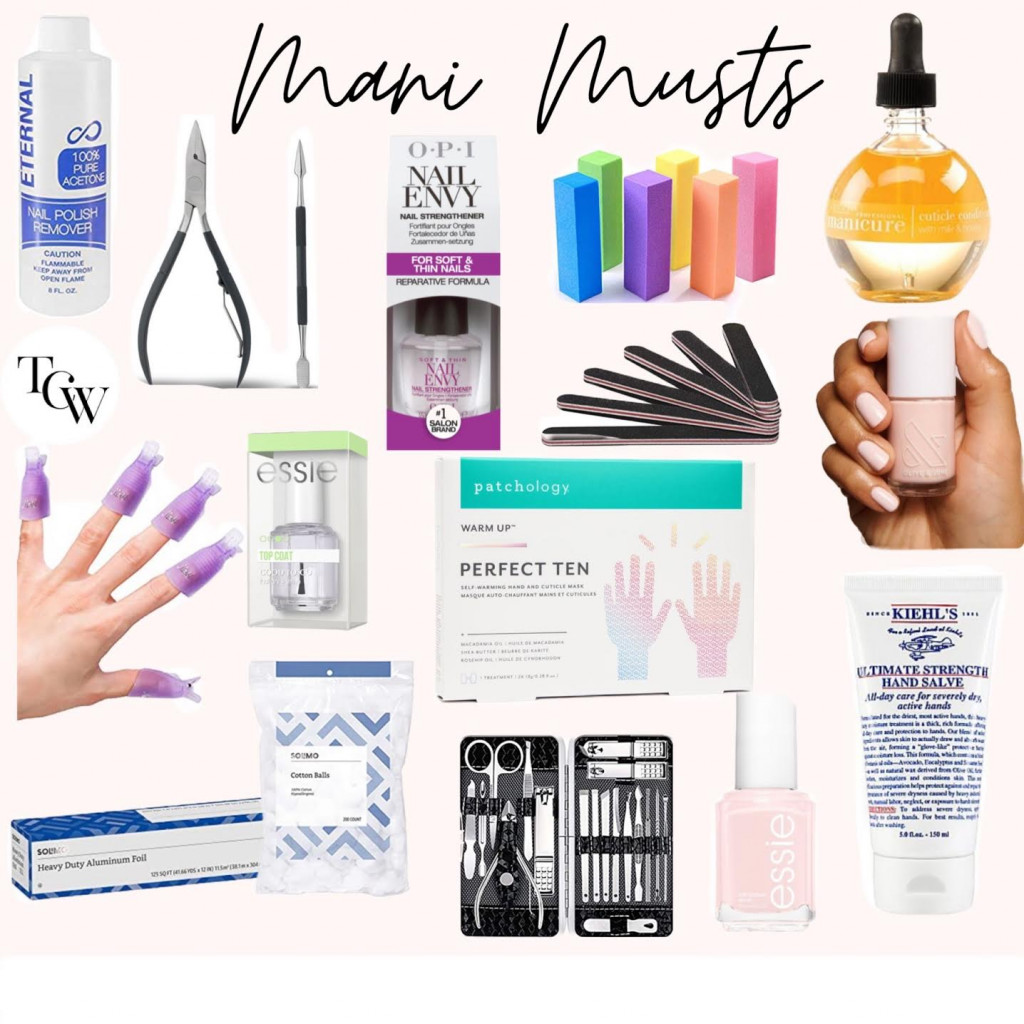 How To Take Off Gel/Powder Manicure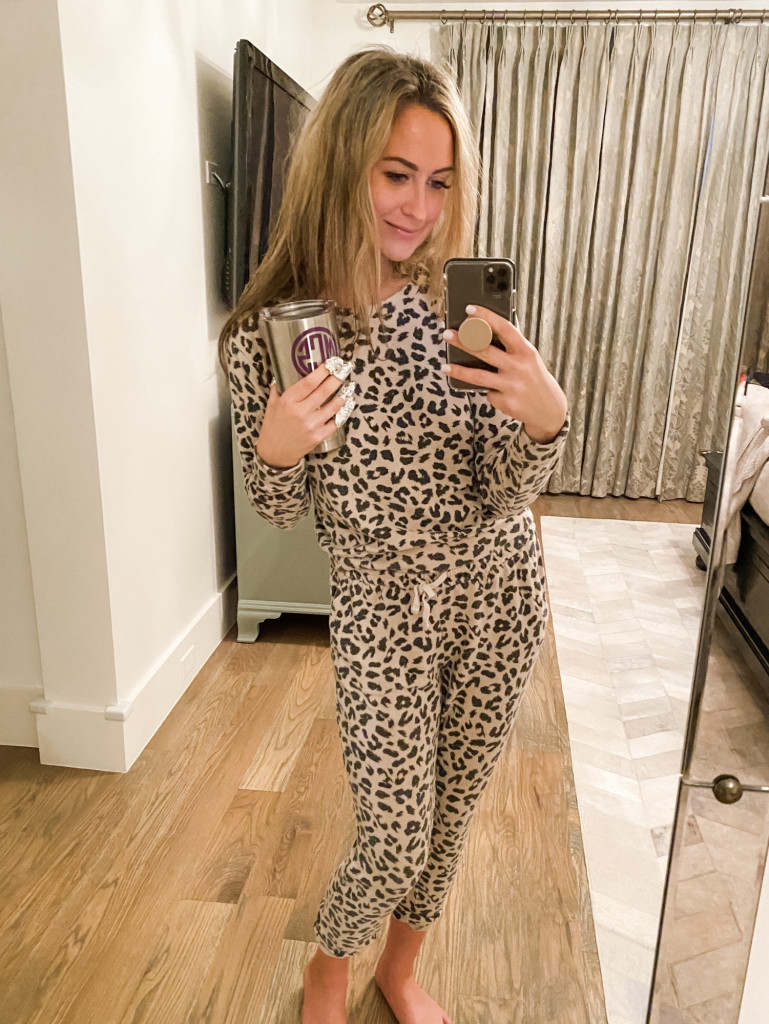 I have had powder or dip nails for over 6 years now! Getting those suckers off was a task, but they came off! Now, I have my natural, paper thin nails finally getting the air they deserve. I am currently waiting on the "OPI – Nail Envy" polish that is supposed to strengthen your nails, but for the time being, I am using the Essie Nail Polish I have linked  above.
My Dip Nail Removal – Step By Step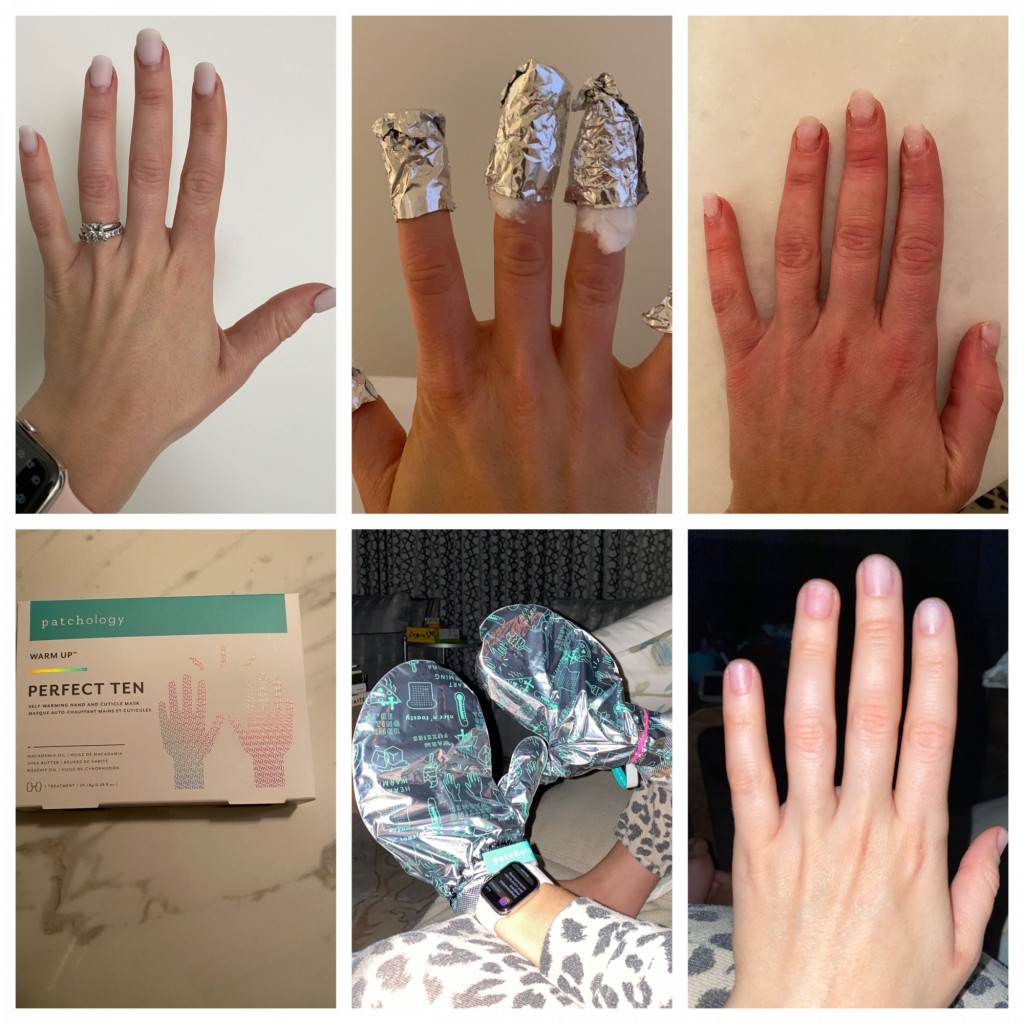 File the shiny top coat off of your powder/dip or gels using a low-grit nail file. The more you file down the existing polish, the less time you'll have to leave the foils on.

2.  Cut 10 – 15 foils, have 10 cotton balls, and soak the cotton balls in 100% Acetone, place it on your nail, and wrap your finger in foil. Leave on for at least 30 minutes.

3.  If your nails look like mine did in the top right picture, you'll need to do the foils and acetone again. If you have professional nail tools, then you can buff it off with the electric tool.
4.  Cut and file your nails short because your nails will be thin and can break easily.
5.  Use the "Perfect Ten" Patchology gloves, they're like getting hot wax at a nail salon, but better!

6.  Then, I cut my cuticles using the Cuticle Oil and the tools linked below.

7.  If you have a nail strengthening polish, use that! I did three coats of polish, and one coat of the Essie Top Coat! Once I get the OPI Polish, I will update this post with my review.

Pedicure Favorites
We can't forget about our feet, they need some Quarantine Self-Care too! I'm taking this time to let my feet literally peel and bring back my smooth, non calloused skin!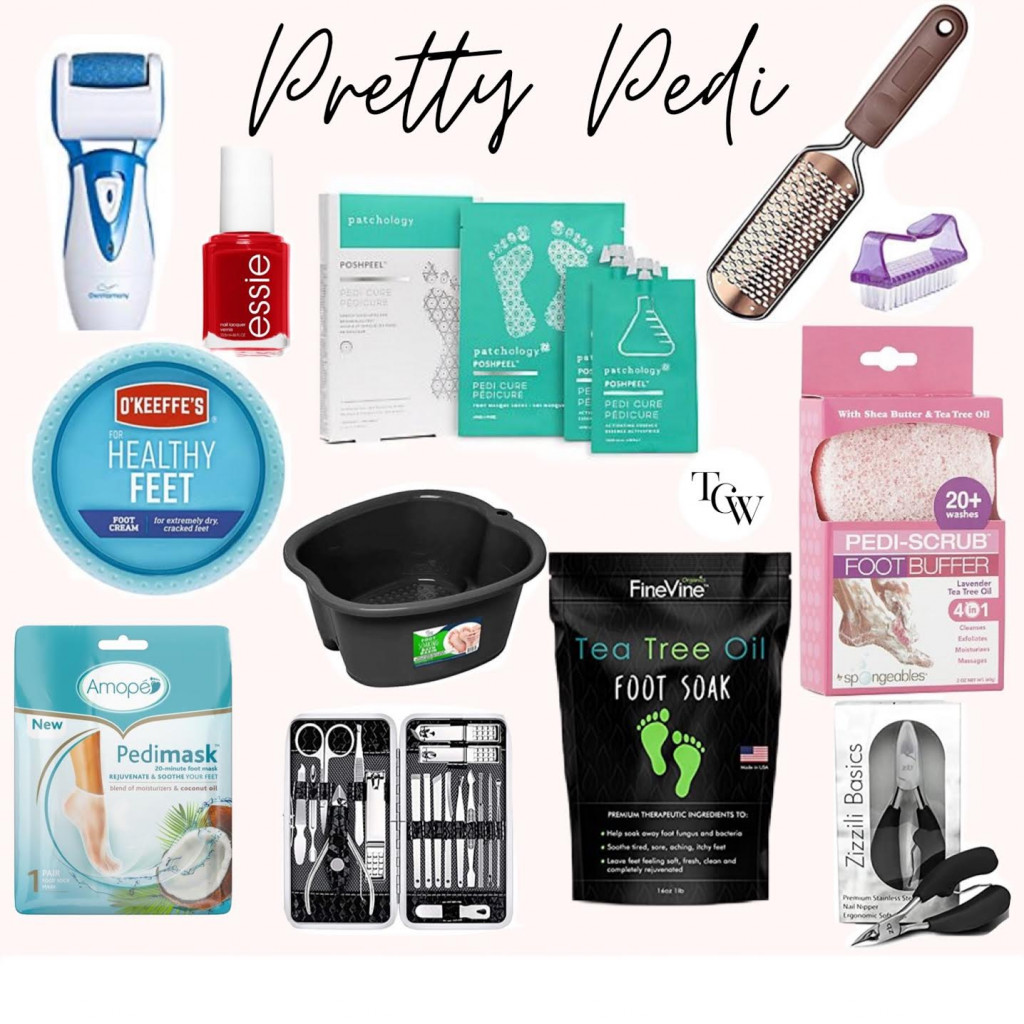 Tea Tree Oil Foot Soak is awesome! Tea Tree Oil has so many benefits to it, your feet will thank you! It's also great for just a soothing foot bath too! The Patchology Peel Pedicure I wrote about above, is on this collage too. I also own the blue buffing tool and the OKeefe's Healthy Feet lotion as well. All great products with wonderful reviews!
I will be updating this Quarantine Self-Care Post once I have a new review for you. This post will be linked on my Homepage until my next new post. If it's not on the Homepage, go to the Must Haves Tab and then click Beauty! Give yourself some self-care because you deserve it. I pray that everyone stays safe and healthy at home!