Mark your calendars because the Nordstrom Anniversary Sale is almost here!
Want to know more, then read below to get all the details about this AMAZING sale!
Just want to shop? Then click the product category  you want, and shop my favorites from this sale!
Nordstrom Anniversary Sale
Every Summer, Nordstrom has the most massive 40% off sale on BRAND NEW fall and winter merchandise from big name brands. You can shop for women's fashion, men's fashion, kid products, accessories, beauty products, home decor, and more, making this a sale you don't want to miss!
In years past, Nordstrom has sent out a catalog of the items included in this humongous sale. Due to COVID, Nordstrom has provided an online preview of what items will be included in their Anniversary Sale! I love the preview feature because it gives us a little more time to strategize, save, and create a wishlist of all the items we hope to buy!
With thousands and thousands of items to scroll through, this preview can be a little overwhelming. No need to worry though because I have gone through the Nordstrom Anniversary Sale Preview in its entirety! I have saved and curated some of the best items for you! I have made special links in my Gift Guide section under "Nordstrom Anniversary Sale" with its specific titles next to it ie – "Women". On the mobile version, you will click Gift Guides and find "Nordstrom Sale: Women" for all my picks!
Why am I hyping up this Nordstrom Anniversary Sale so much?
Two reasons, great prices (40% off) on big name brands and early Holiday shopping for friends and family!
 Some of the best brands participating in this sale are, Veronica Beard, Lagence, Tory Burch, Zella, SPANX, Sam Edelman, FRAME, Gucci, Madewell, to just name a few!
If you are a cardmember for "The Nordy Club", then you probably know all about this sale and know the importance of preparing for it too! Being a member gives you some serious perks that aren't available to non cardmember holders! The biggest perk of being a cardholder is early access to this sale before everyone else.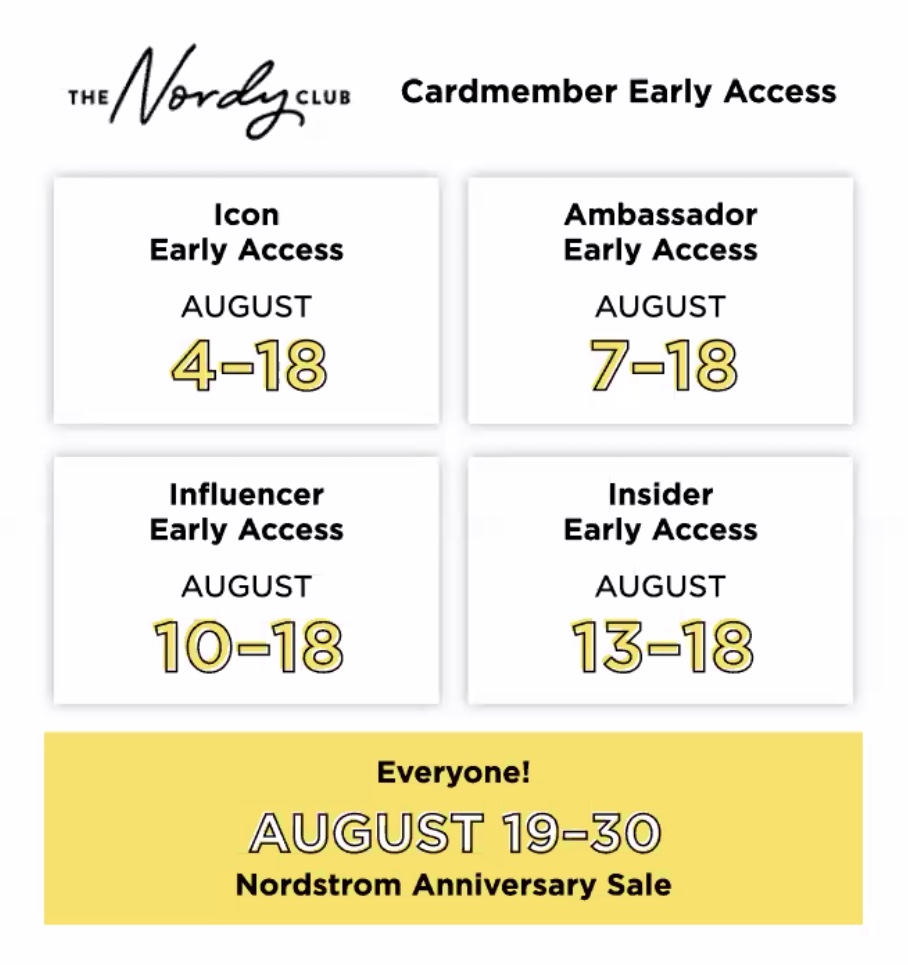 Icon Early Access: August 4th
Ambassador Access: August 7th
Influencer Early Access: August 10th
Insider Early Access: August 13th
Public Access: August 19th
Not a cardmember? No need to worry, there will still be plenty of great finds left for the rest of us! The Nordstrom Anniversary Sale is open to the public August 19th – 30th!
How to Prepare
Start saving your favorite items in a wishlist on Nordstrom or you can go directly to the LIKEtoKNOW.it app, follow me @meganconlonblog, and start saving all your favorite pieces from my posts in the LIKEtoKNOW.it app!
I will be linking more of my Nordstrom Anniversary Sale items this weekend, so stay tuned!
Here are some of my sale picks for Women's Fashion!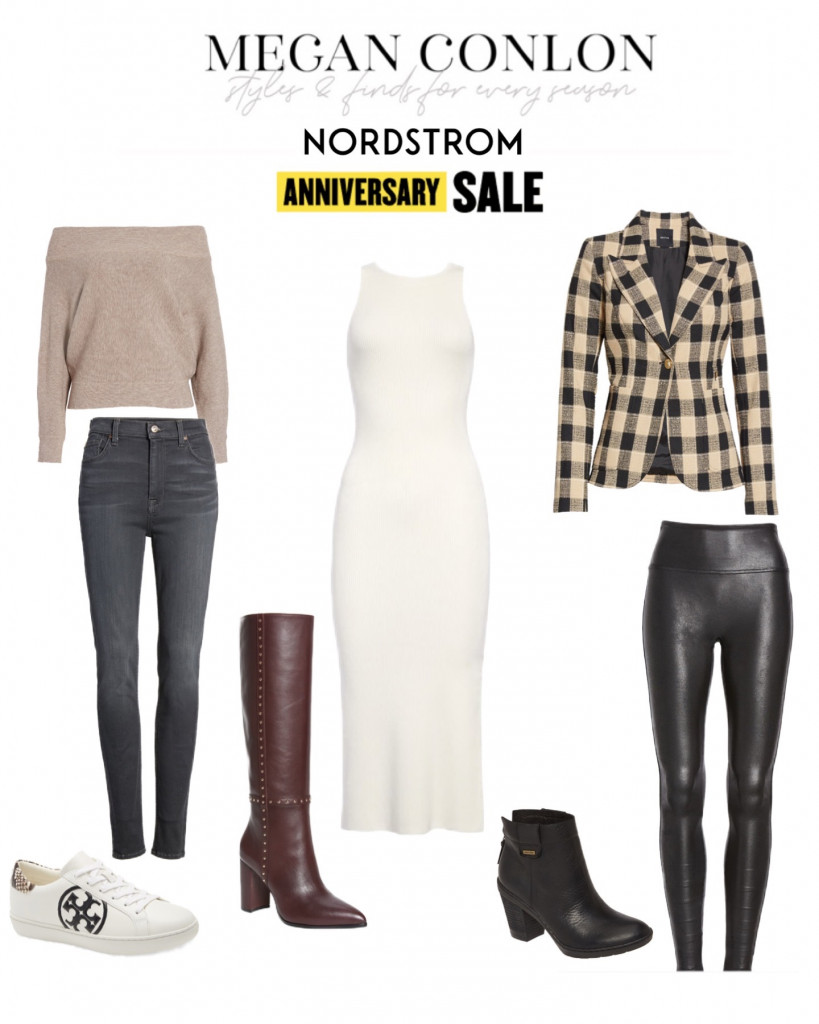 My Wishlist!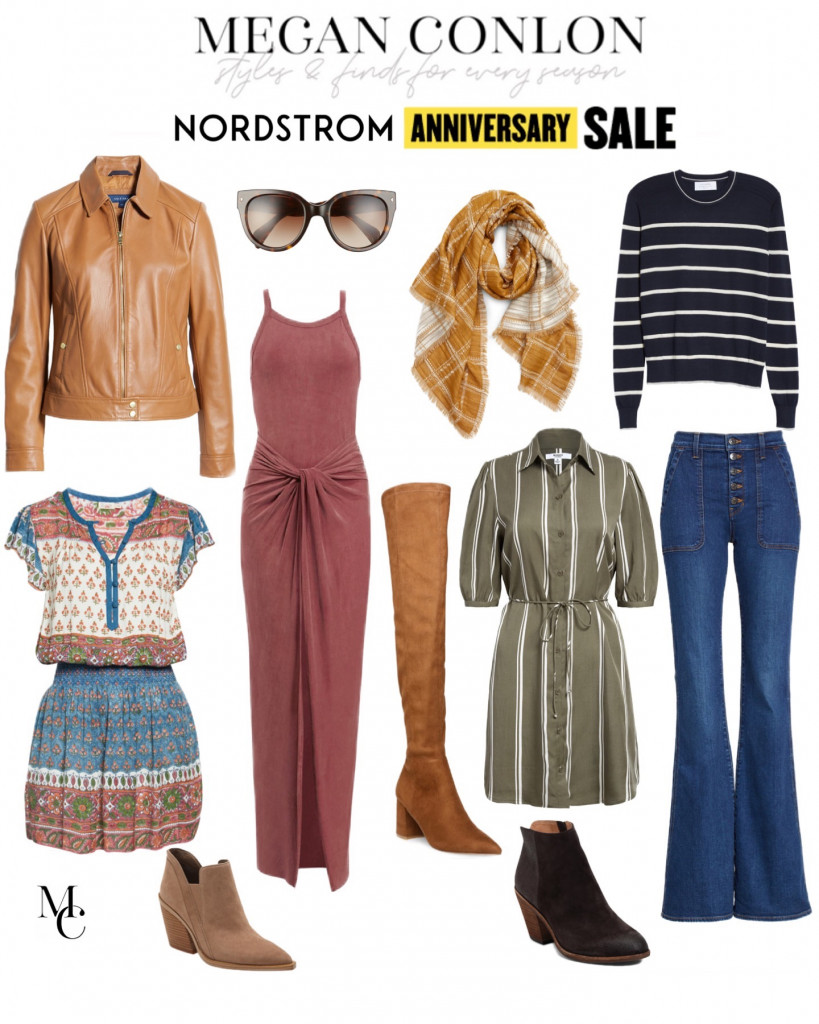 Wardrobe Essentials!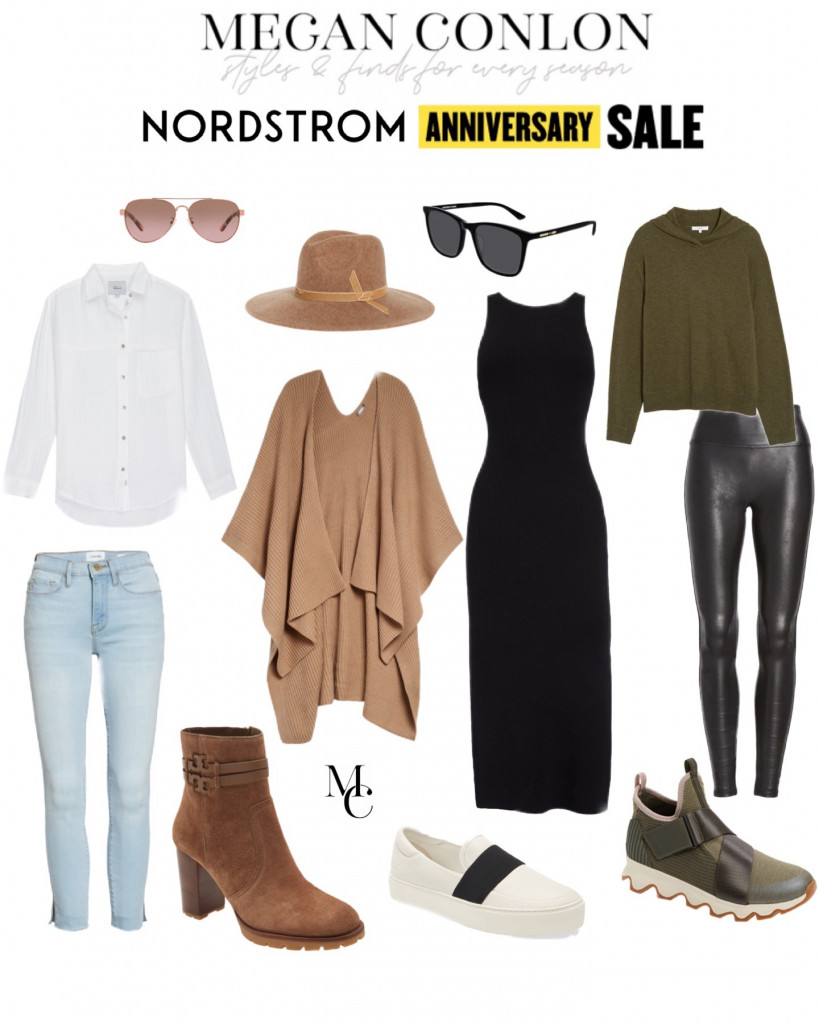 Weekend Travel Checklist!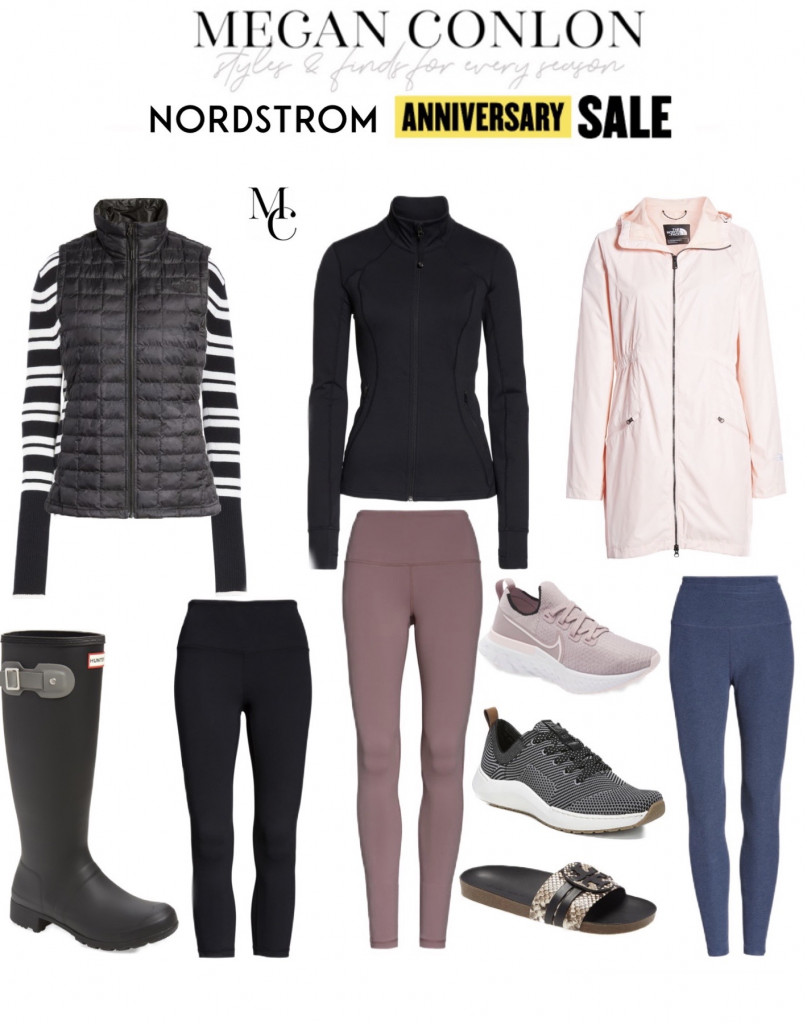 Athleisure & Fitness Sale Picks!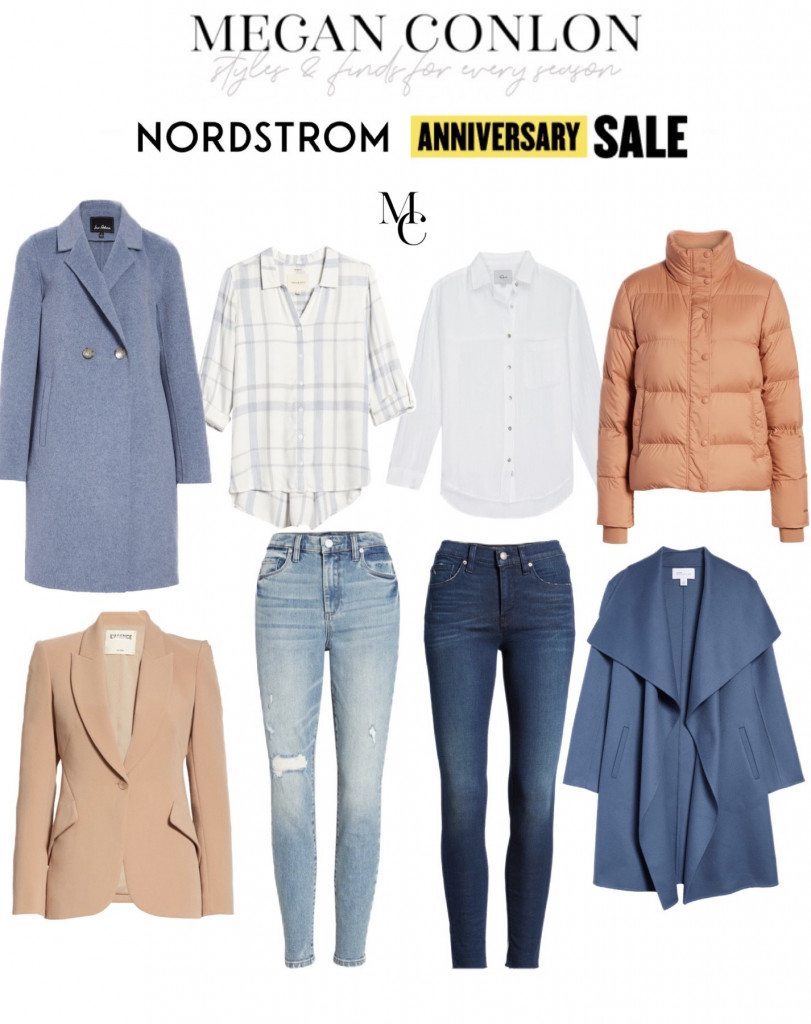 Denim Hues and Neutral Necessities!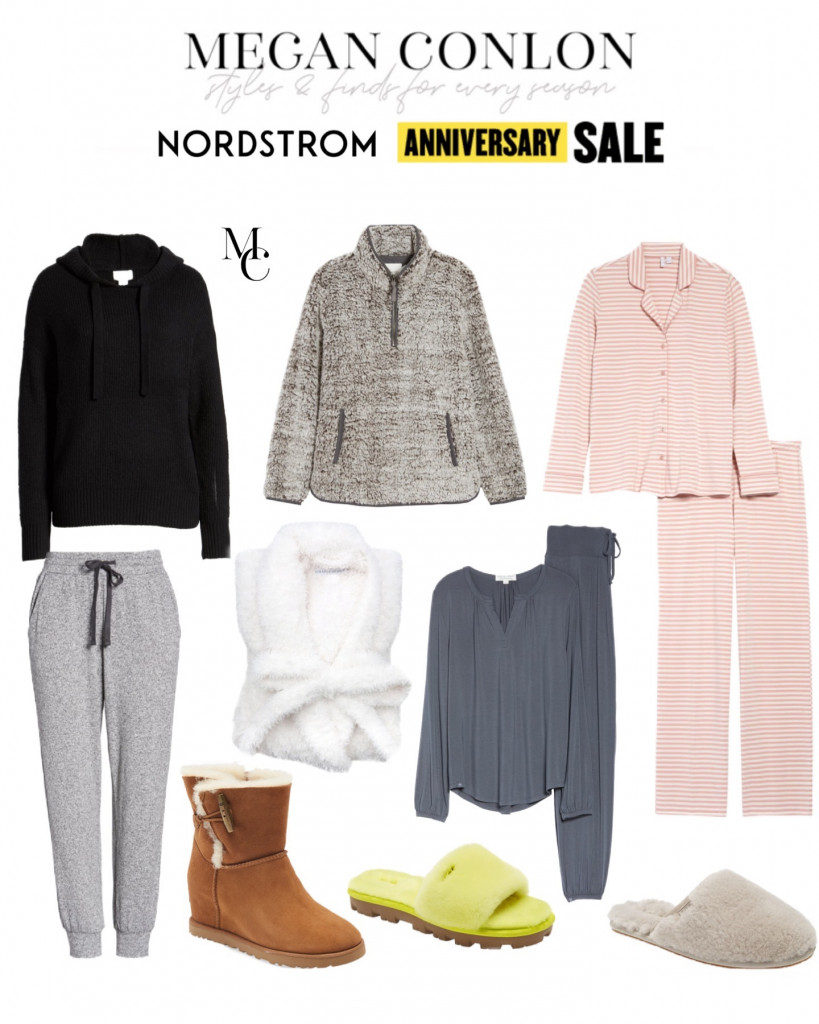 Cozy At Home Sale Picks!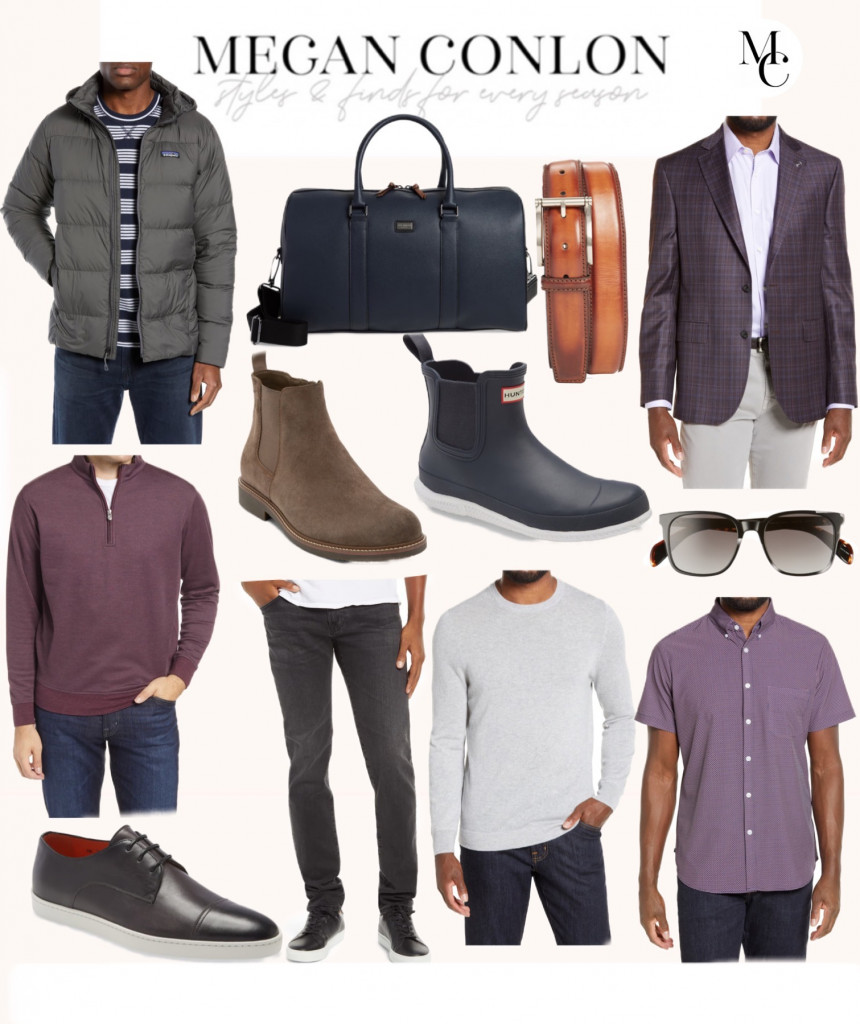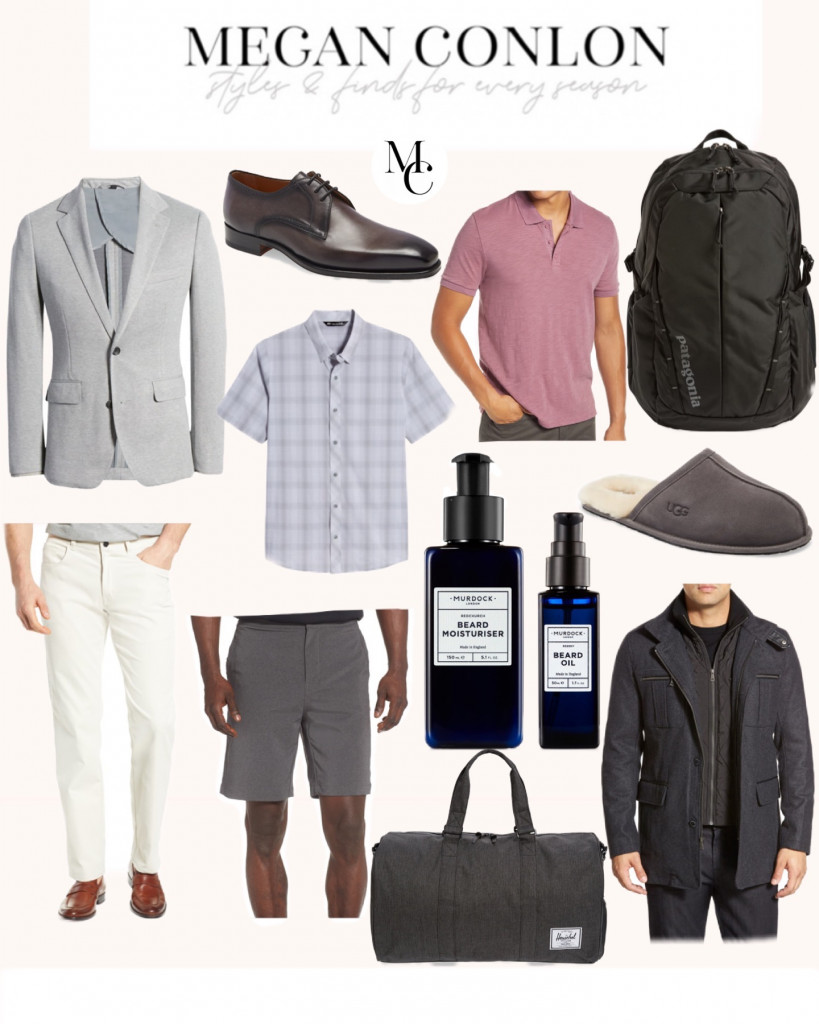 Kids Favorites