Starting my Wardrobe Essentials series off with all things denim because it's the most worn and versatile piece you can have in your wardrobe. Not only does it pair well with just about any and all colors, it also comes in many styles and prices! So no matter what style, price range, or stage of life you are in, denim jeans, denim skirts, and denim shorts are a definite staple for every wardrobe.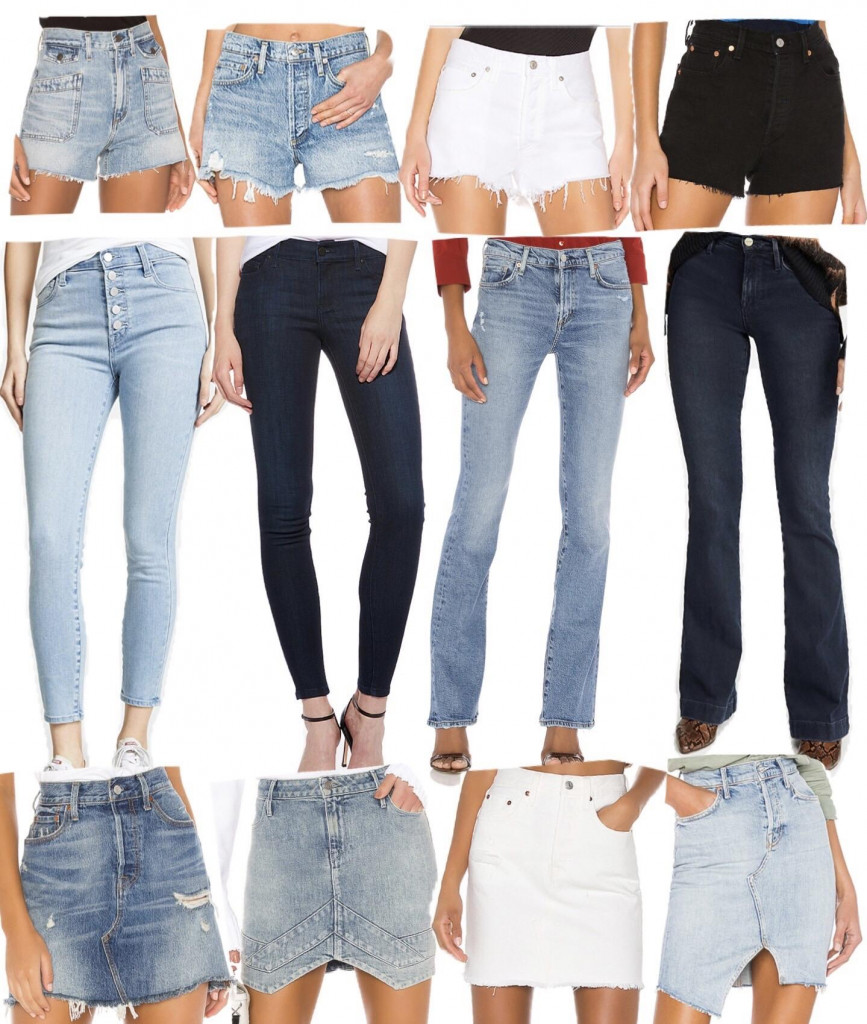 Denim, in all styles and washes are an essential wardrobe piece for my night out looks, my casual wear, and my go to GameDay attire. If you love sporting your team colors on GameDay, then a colored denim is a great option for you too! Shop By Color to find your team's colored denim.
Colored Denim Favorites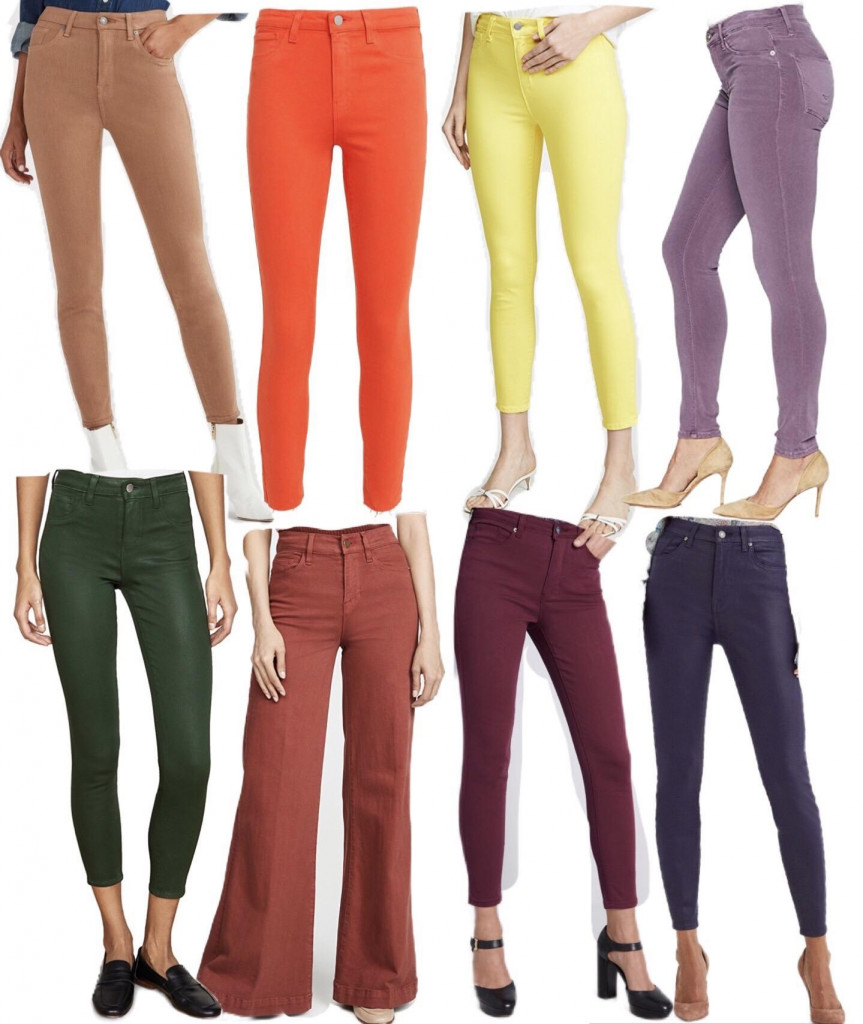 For me, shopping for jeans is just as stressful as swimsuit shopping, so when I find a great pair, I tend to buy the same jeans in multiple washes. Your classic denim will never go out of style, so spending a little more on a denim is definitely worth it to me. With all the different styles and shades, it's hard to know what will look good on me, and what styles I can actually pull off. Like swimsuit shopping, the amount of time it takes to try on all the different styles and sizes can be very frustrating. These days, I prefer to shop online because I don't have the time or patience it takes to shop around and try on clothes. I enjoy shopping from the comfort of my own home and by doing so, I have found many great styles and brands I would've never known about otherwise. 
When I do shop for jeans, I tend to gravitate towards a darker washed skinny jean more than any other style. However, I do love a good flare that is fitted through the legs (like a skinny jean) and flares out under the knee. As for a rise, before children, I never thought twice about a rise, and noticed after kids I had all low rise jeans. These days, I buy more mid-rise to high-rise denim because I believe that's what looks best on me. Luckily, the high rise and mid rise cut are all the rage right now, so many of your popular brands offer more denim in these classic rises than the typical low rise cut.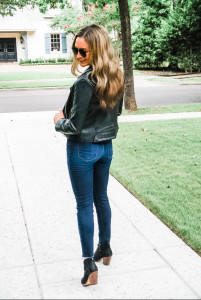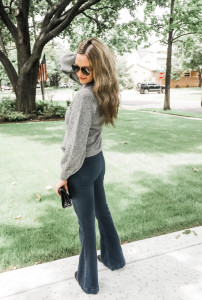 Listed below, are the denim pieces that I believe every girl should have in their wardrobe.
4 pairs of Skinny Jeans – a light denim wash, a dark denim wash, a white pair of jeans, and your "bleans" aka black jeans.

2 pairs of Flared Jeans or Boot-Cut Denim – I prefer darker washed flared jeans because it's a little more formal looking than your casual lighter wash. However, I've got my eye on some lighter washed flared denim jeans that I've posted here. White flared jeans are also a must for your wardrobe because it's a nice option to have when " blue jeans" aren't allowed and looks more formal as well. 

Denim Skirt – I like a denim skirt that is a mid-rise, fitted, and fingertip length.  I think the fingertip length will last you longer in your wardrobe, but if you can purchase more than one skirt, I would buy multiple lengths and washes. 

2 pairs of Denim Shorts – light washed denim and white denim shorts are essentials in my wardrobe. Styling tip, shop for denim shorts with a looser fit through the legs, and also one that covers your butt cheeks. Not knocking those that love this look, but to have this be a forever piece in your closet, spend your money on the denim that covers those buns because you won't display those cheeks forever!
Favorite Brands: J Brand, Paige, Frame, SPANX, 7 For All Mankind, Citizens of Humanity, Hudson Jeans, L'agence, Mott & Bow, Agolde., etc
My New Favorite Jeans
I recently came across an Instagram post from a super cute blogger I follow, whom I also follow on the LikeToKnow.it app, named Lauren Steele (@lc_steele). She was wearing the cutest, dark denim skinny jeans that she claimed to be her "new favorite pair of jeans". I was intrigued, but skeptical because what looks great on someone else, may look terrible on me. I took a screenshot of her image, and all her outfit details were sent straight to my inbox and ready for me to shop! (For how to download and follow me on LikeToKnow.it app, review the images below). I began to prepare myself for another denim that would cost $200+ but as I opened the LikeToKnow.it app, I was shocked when I clicked on the image and saw they were $108!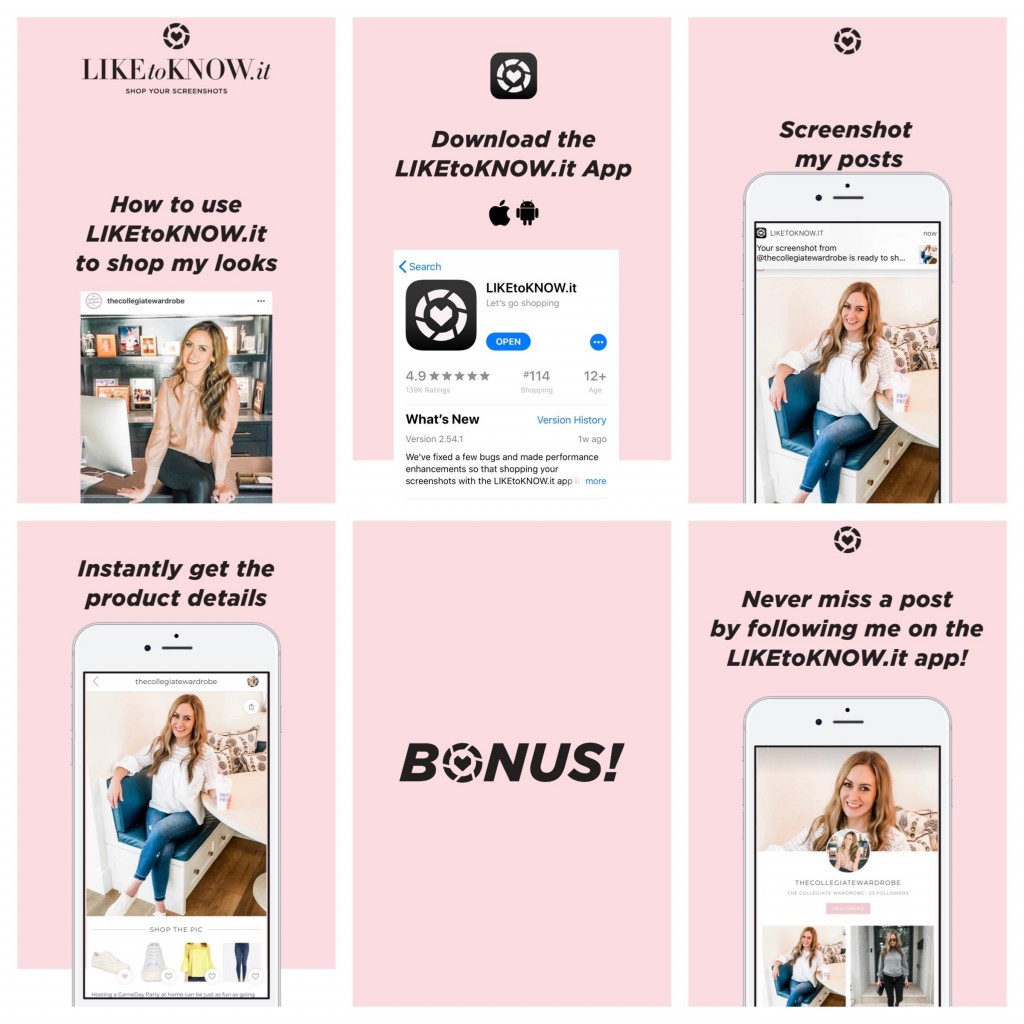 The brand is called Mott & Bow and like Lauren stated, the "Jane" mid rise denim are my new favorite pair of jeans. They have multiple options of washes, rises, and lengths to choose from and a fit guide to help you decide which style and cut is best for your figure! Even better news, they allow you to buy a pair and receive a second pair in a different waist band size for free! You choose which pair is the better fit and return the size that didn't work with the provided box and prepaid shipping label! Another perk (if you can believe it), Mott & Bow will give you $20 off when you sign up for email updates! Lastly, if you refer your friends to buy some of their jeans, then for each purchase made, they'll give you a free pair of jeans! This is not an ad or a post to receive a free pair for myself. I genuinely love this brand because they have affordable, great quality jeans that lift my butt, suck me in, and stay tight all day long! Check out my favorite Mott & Bow jeans below.

Though I have found my new favorite jeans, I still have other brands and styles of denim that I wear regularly and new denim I hope to add to my wardrobe. SPANX is another brand of denim I tell everyone to shop for. Their denim legging jeans are a must because they flatten my tummy and lift my butt! For all the mommas out there, these legging jeans are a postpartum staple to have in your wardrobe too. After having my second, and before I could fit back into my old jeans, I literally wore these everyday because they are so comfortable and they sucked me in! Mom or not, you can't go wrong with SPANX legging jeans!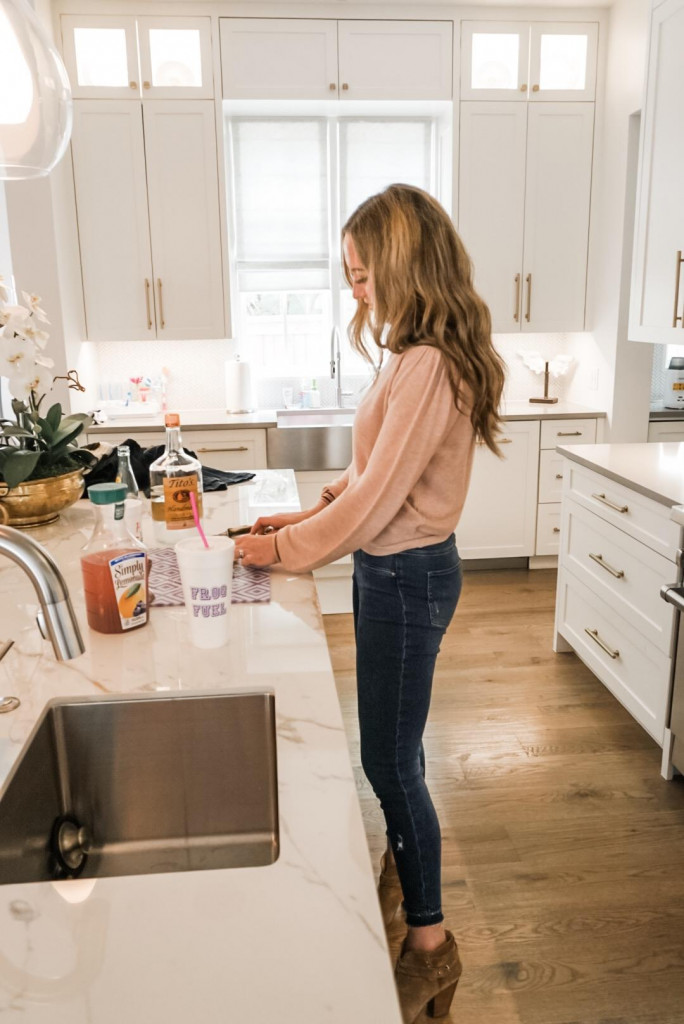 Though this post covers mostly my love for jeans, I do believe every wardrobe should also have quality denim skirts and shorts, especially for all those hot GameDays! I have a hard time buying clothes that aren't in season, but grab your denim skirts and shorts now because most are on major sale! Shop some of my favorite denim by clicking here and stock up on all my denim must haves! Your wardrobe will thank you!