Mother's Day is a day to celebrate your Mom, Grandma, Mother-in-Law, or any mother figure in your life. It's a day to show Mom your endless love and gratitude you have for her. Whether you get Mom a gift, or make her a card, I guarantee, she will love anything you give her. If you are shopping for a gift, then this Mother's Day Gift Guide is the place!
With so many mom's out there, all differing in style, talents, and taste, it's hard to narrow down the perfect gift that every mother would love to receive. In my opinion, I think what we Mom's really want, is big hugs and appreciation for all that she does.
These times are strange right now and with kids not in school, many Mom's have been stretched thin. So let's celebrate Mom on May 10th and give them the day to decide what they want to do! Below I have linked many options for all kinds of Mom's. If you can't get Mom the lavish gift she deserves, don't sweat it. The best gifts a Mom could receive are those homemade cards, a phone call, and big hugs!
Loungewear Gifts for Mama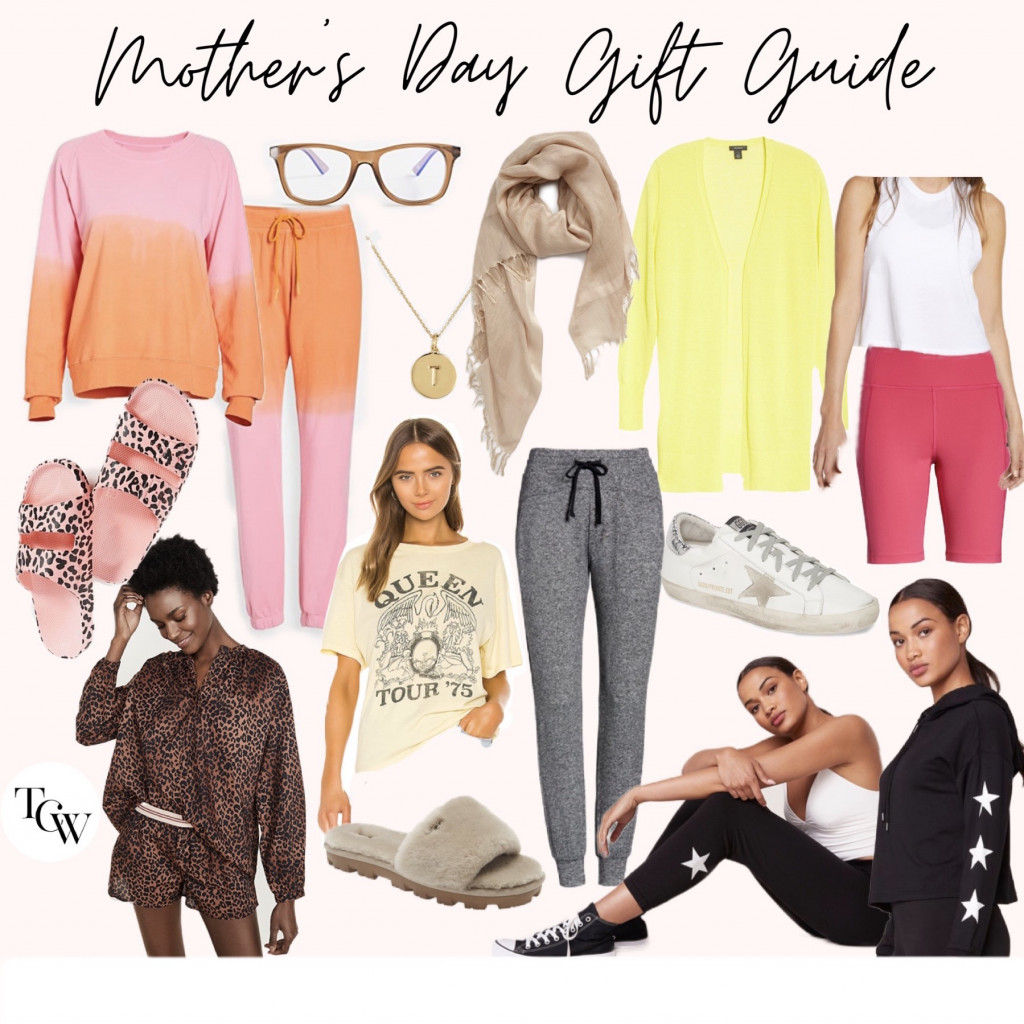 My favorite kind of loungewear are the ones I can wear running errands, and pieces that are versatile. My everyday look is a mix of athletic wear and pajamas. A graphic t-shirt is a great gift because it can be styled with denim and heels for a night or paired with cozy joggers and slippers for a night in.
The Fitness Mama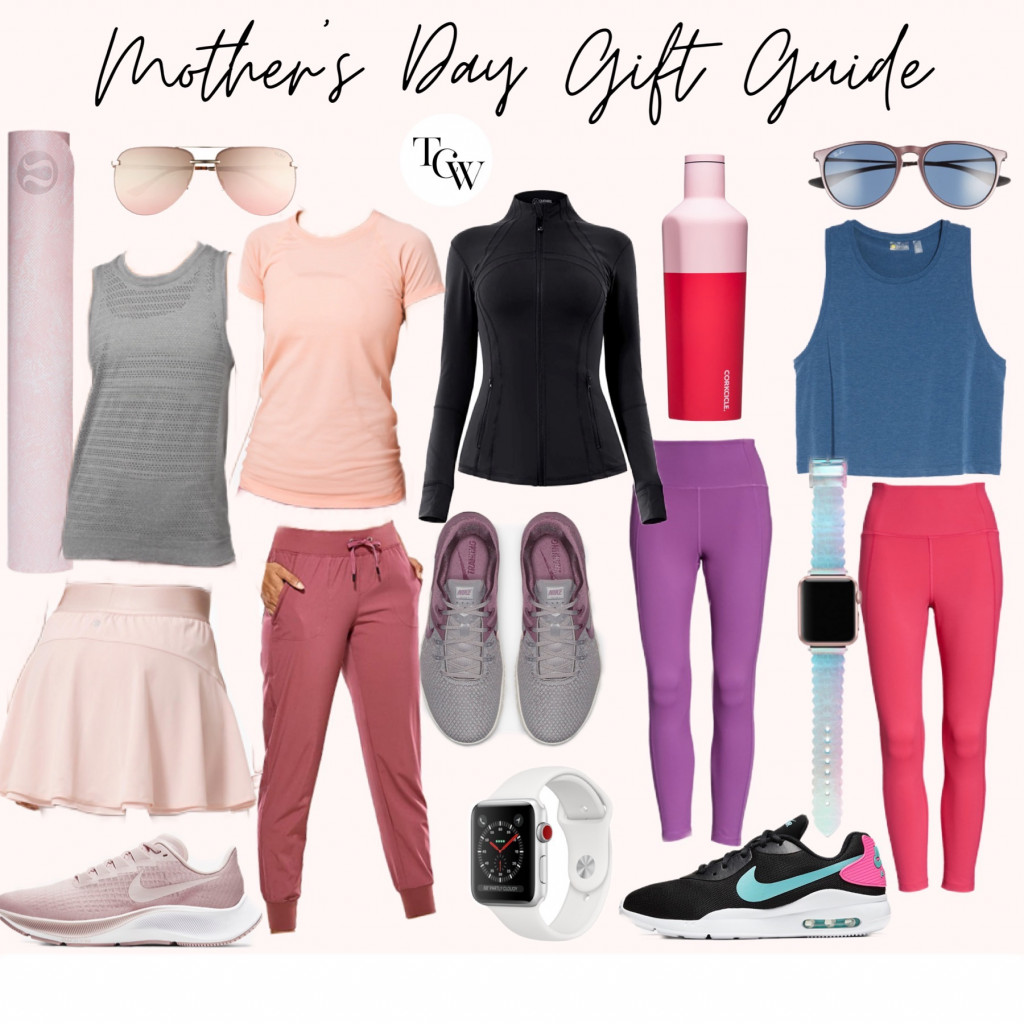 I wear athletic wear daily, and only work out three to four times a week (if I get the time)! I also wear tennis skirts and I don't even play tennis! Athletic wear is my loungewear and I think a girl can never have enough leggings in their wardrobe. An Apple Watch is a great gift for Mom and vary in price. I love tracking my fitness goals with it!
Poolside Mama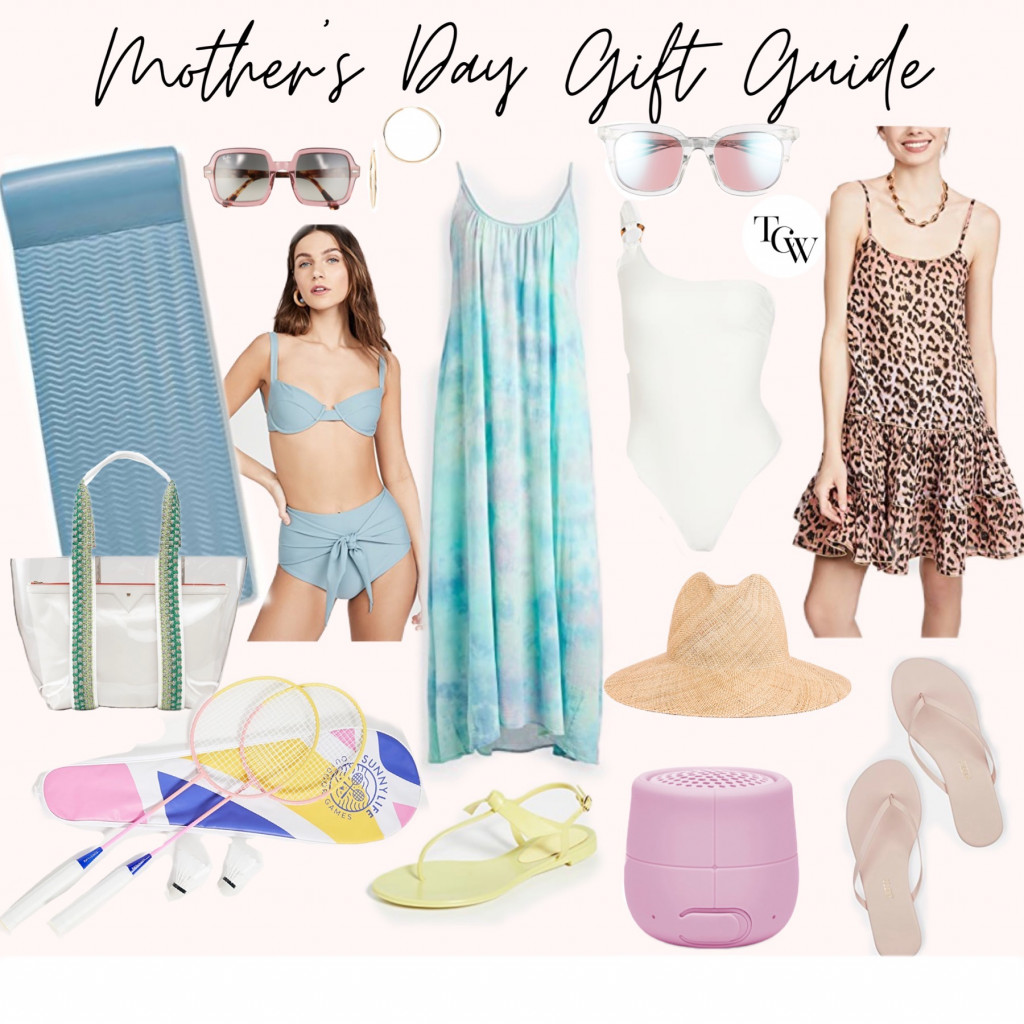 If there is one thing I love, it's sitting by a pool. I'd prefer sitting on the beach, but hopefully we will get to someday soon. I still love me some swimwear, cover-ups, and sandals! I have linked several swimsuits above because I know not every mom loves the same style suit. If you go this route for a gift, you may have Mom pick out her swimsuit herself. I linked many cover-ups, sandals and hats too, which I think is an easy, great gift for Mom! Also, the pink bluetooth speaker pictured above, actually floats in the pool!
Cooking Gifts for Mama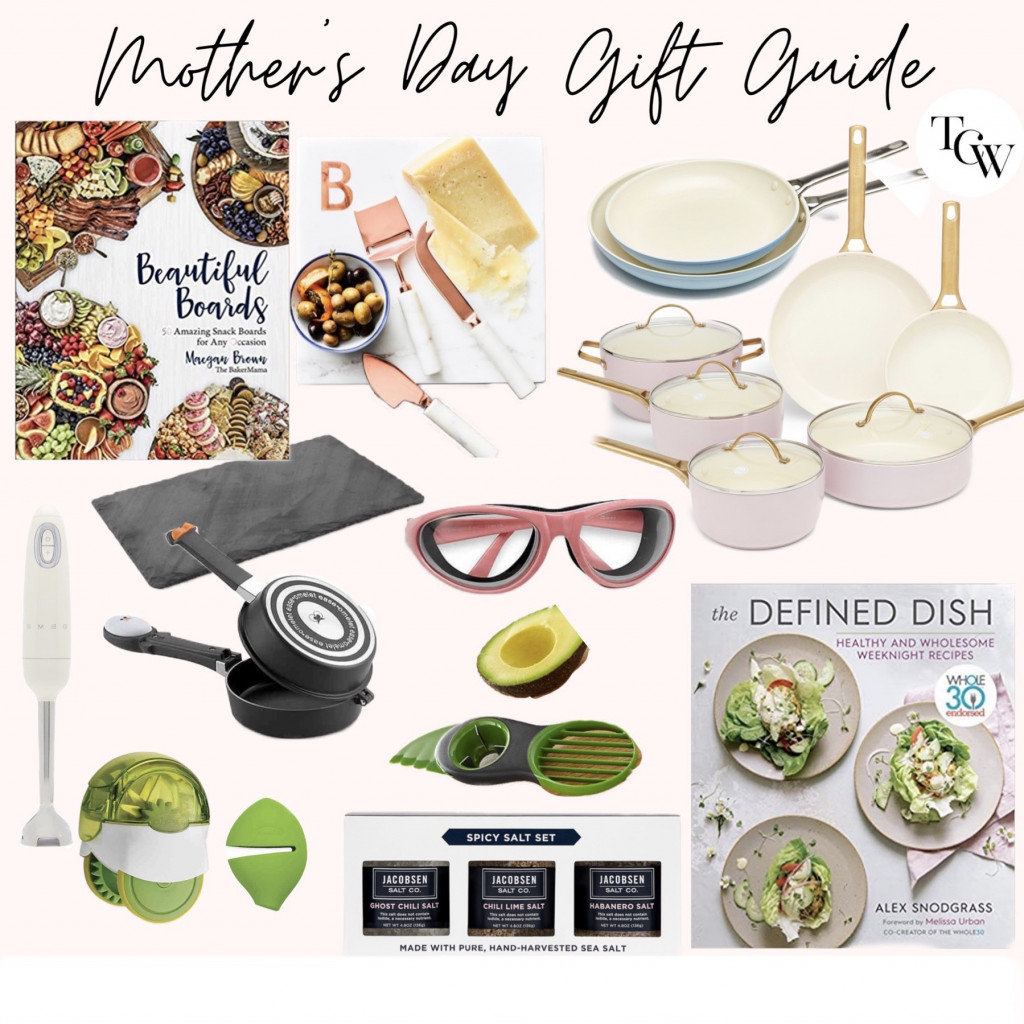 Kids and spouses, take note! If your Mom does not enjoy cooking and baking, then don't get her a cookbook or pots and pans as a gift (haha!). I will say, I have enjoyed cooking more since this Stay At Home order. The Baker Mama and The Defined Dish have been great resources for me. Two things I loathe about cooking, chopping onions and mincing garlic. Those beautiful pink goggles in the middle are "Onion Goggles"! Keeps you from crying while cutting onions! The bottom left image is a garlic mincer, which keeps your hands from smelling like garlic. I also added my favorite tool, the Avocado Slicer. I use this everyday and if you love avocados, you need this in your kitchen.
The Gardening & Flower Loving Mama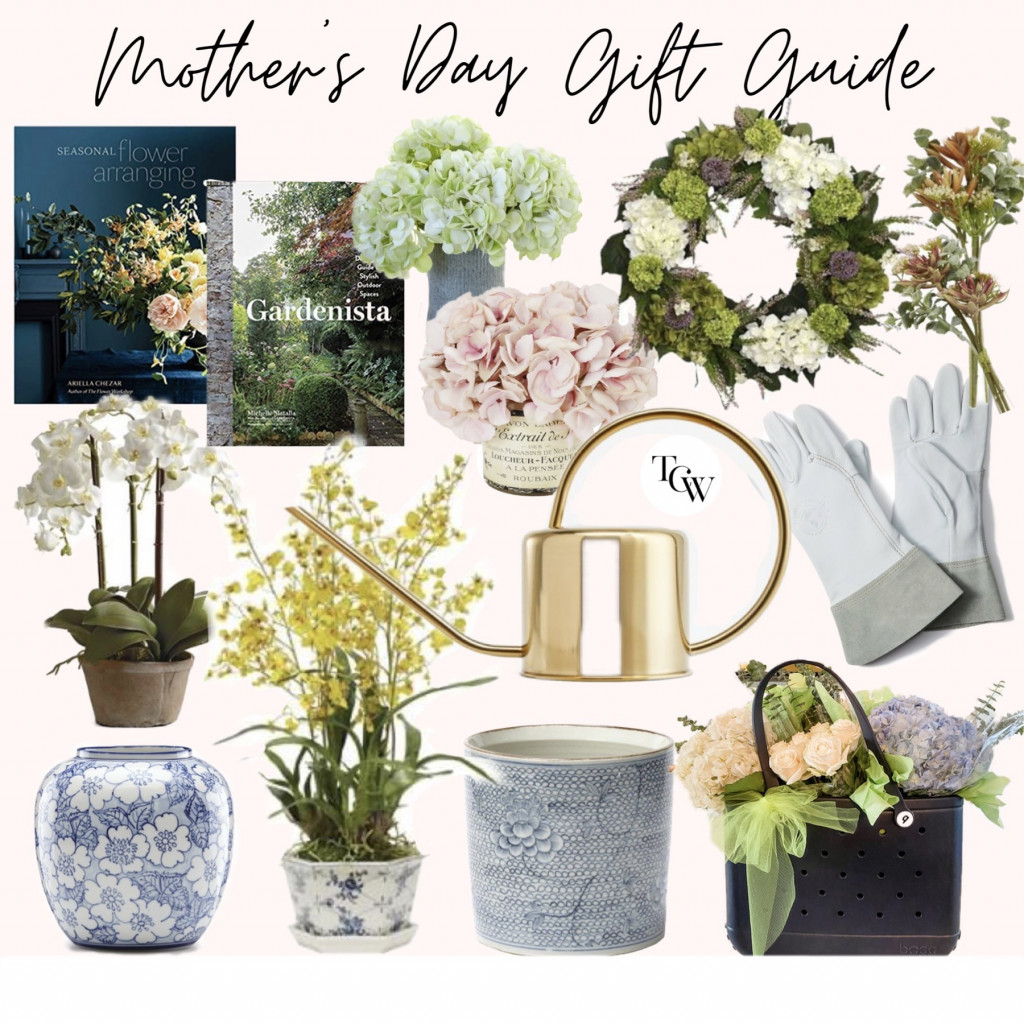 All of the florals in this post are fake, except for the bottom right image of the florals in the bag. My sister is into gardening, so for her birthday last week, I created the arrangement in the Bogg Bag. The Bogg Bag is the Large size, and runs around $100. There are other sizes linked below the image but I had a really hard time finding websites that carry the large size. The Bogg Bags make a great beach bag or bag for gardeners! Big TCW tip, all the florals in this bag totaled to $35! There are 8 hydrangea stems, one dozen roses, and three greenery stems for height. Gift Mom one of these vases and fill it with Trader Joe's flowers! Both of these Gardening Books were featured on the website Goop and were completely sold out! Linked above through Amazon!
At Home Gifts for Mama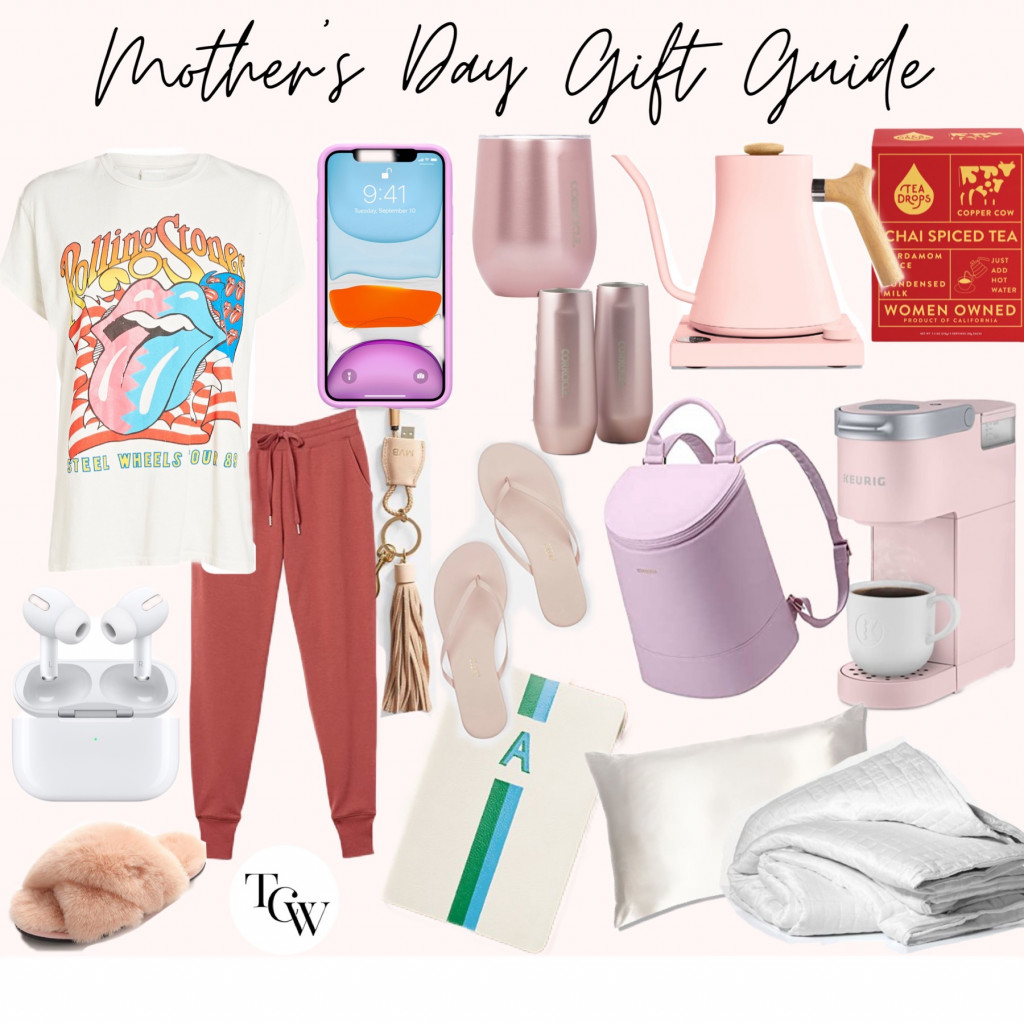 The gifts linked above are some of my stay safe "at home" favorites. A graphic t-shirt, paired with under $30 joggers, and some under $20 slippers is my favorite lounging look. I often have my AirPods in to talk on the phone because being a Mom, you do twelve things at once. These are a must for anyone that like to be hands free while talking on the phone! The pretty new iPhone 11 case at the top is by Otterbox! This super durable case has a built in pop socket and comes in 4 colors. Available for iPhone 11 and iPhone 11 Max, so make sure you get the appropriate size for Mom's phone. Underneath the phone, there is a Monogrammed Power Up Keychain to recharge your iPhone when you are running low on battery. I linked a silk pillowcase and a Gravity Weighted Cooling Blanket as well. This is a TCW MUST! The weighted blanket reduces anxiety and makes you fall asleep in an instant! The cooling feature keeps you from getting too hot. I'm loving the pink Keurig and the electric tea kettle too!
TCW's Top Ten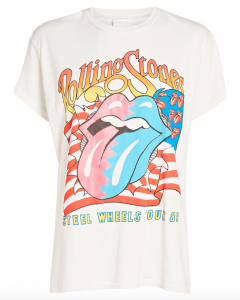 1.
Rolling Stones Lips on Flag T-Shirt
Check TCW's Graphic T post and the Shop By Look - Graphic T Link to shop many graphic t-shirts under $100!
Buy Now For $170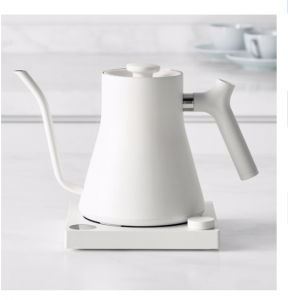 2.
Fellow Stagg EKG Electric Pour-Over Kettle
Electric Tea Kettle that comes in four colors! This item has already sold out on many sites, but found it and linked below.
Buy Now for $149.95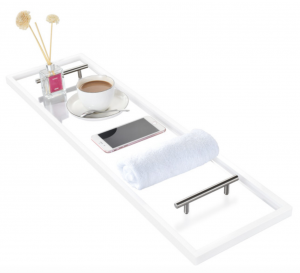 3.
Clear Acrylic Bathtub Caddy with Rust-Proof Stainless Steel Handles
If you Mom loves to take baths, then this bath caddy is perfect to set her phone and wine glass on!
Buy Now for $69.95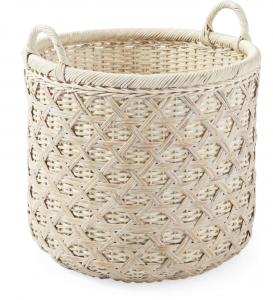 4.
Sag Harbor Basket
Have this pretty basket in my family room. Bought it a couple years ago for blankets, but now it's filled with kid toys!
Buy Now for $168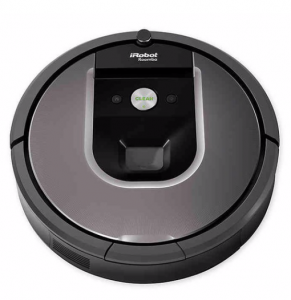 5.
iRobot® Roomba® 960 Wi-Fi® Connected Vacuuming Robot
A robot vacuum cleaner, yes please! Give mom a break from cleaning with this top rated robot vacuum cleaner!
Buy Now for $399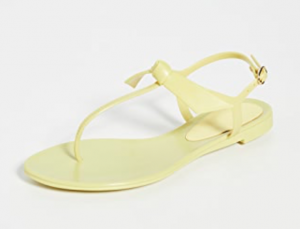 6.
Clarita Jelly Sandals
On TCW's Wishlist! Mom will look so chic this Summer in these fun colored jelly sandals!
Buy Now For $295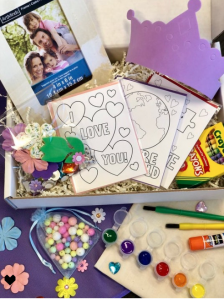 7.
Mother's Day Craft It & Gift It! Activity Kit for Children 2 + Up
With no school for the rest of the year, Mom's won't be receiving those sweet Mother's Day crafts from school. Here is a kit to create Mom a sweet card for Mother's Day!
Buy Now for $40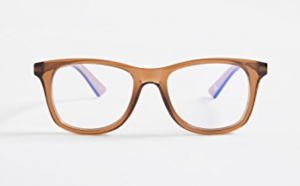 8.
Blue Light Grime in Banishment Glasses
With all the Zoom Calls and Web Calls, your mom would love these Blue Light Glasses to protect their eyes from all that screen time!
Buy Now for $40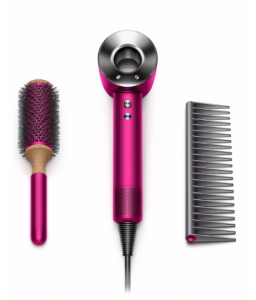 9.
Supersonic™ Fuchsia Hair Dryer Set
This has been on my wishlist ever since it came out. Want Mom to get ready faster?Then the Dyson Hair Dryer is the best gift because it dries your hair in minutes!
Buy Now For $399.99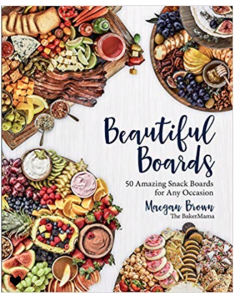 10.
Beautiful Boards
The Baker Mama's Beautiful Boards Book has been a life savor for me. I finally can get my toddler to eat because of this book.
Buy Now for $17.90