Animal Prints
If you know me well, then it's no surprise that I've created some Animal Print Interior Design Mood Boards for you! Not only do I love wearing animal prints, I also love to decorate with them too. If done right, I think a pop of animal print in your interior design, can bring such an elegant, bold, and dramatic touch to just about any room.
If I had to pick a favorite animal print, it would definitely be leopard. I'm very picky about my leopard print because some leopard, like other animal prints, can look a little cheap, but it's all how you work it in to your interior design, and the look of the spots.
Below I've curated five Animal Print Interior Design Mood Boards that range in color, style, and prints! Whether you like the subtle pop of an animal print, or the dramatic and bold animal print in your interior design, I believe I've got you covered.
Spots or Stripes?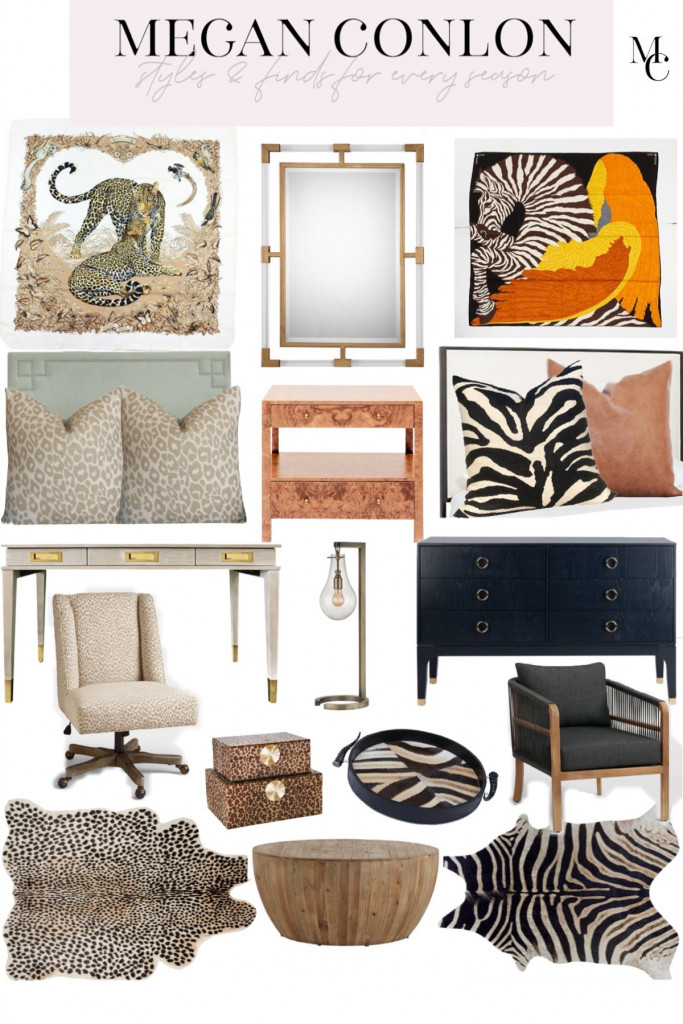 Which side would you choose?
Both scarves at the top left and right of this collage would look great framed. Each scarf really ties everything together in this board in my opinion. As you know, artwork can be super expensive, and lately I've loved filling our walls with framed scarves because it's just as beautiful as artwork and a lot cheaper too! I just love the lucite and gold mirror for both "rooms" and think it's such a subtle, yet standout piece that really compliments the whole design. Another interior design piece that I just love is the burl wood nightstand in the center of this photo. Burl Wood is found at the trunk of a tree and this knotty, cool design in the wood is actually caused by fungus, a virus, or some sort of injury to a tree, which makes each piece so unique. That nightstand is so beautiful and could work with both the designs in this photo.
Hide & Seek!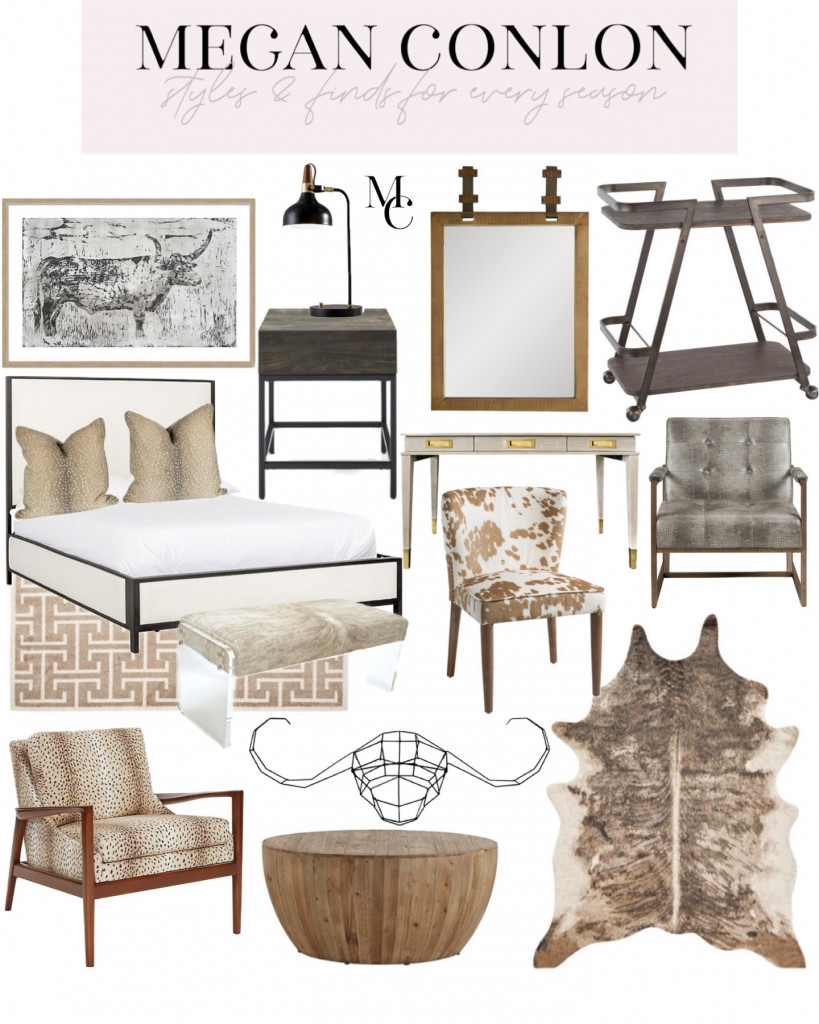 Antelope, cow hide, longhorn, leathers, etc. so many neutral shades of animal prints in this collage. Love this rustic look and I'm envisioning this room at a ranch in Texas or at the mountains in Colorado. Mixing the different prints and staying in the same color palette, really gives this room a fun and cohesive look!
Leopard Lover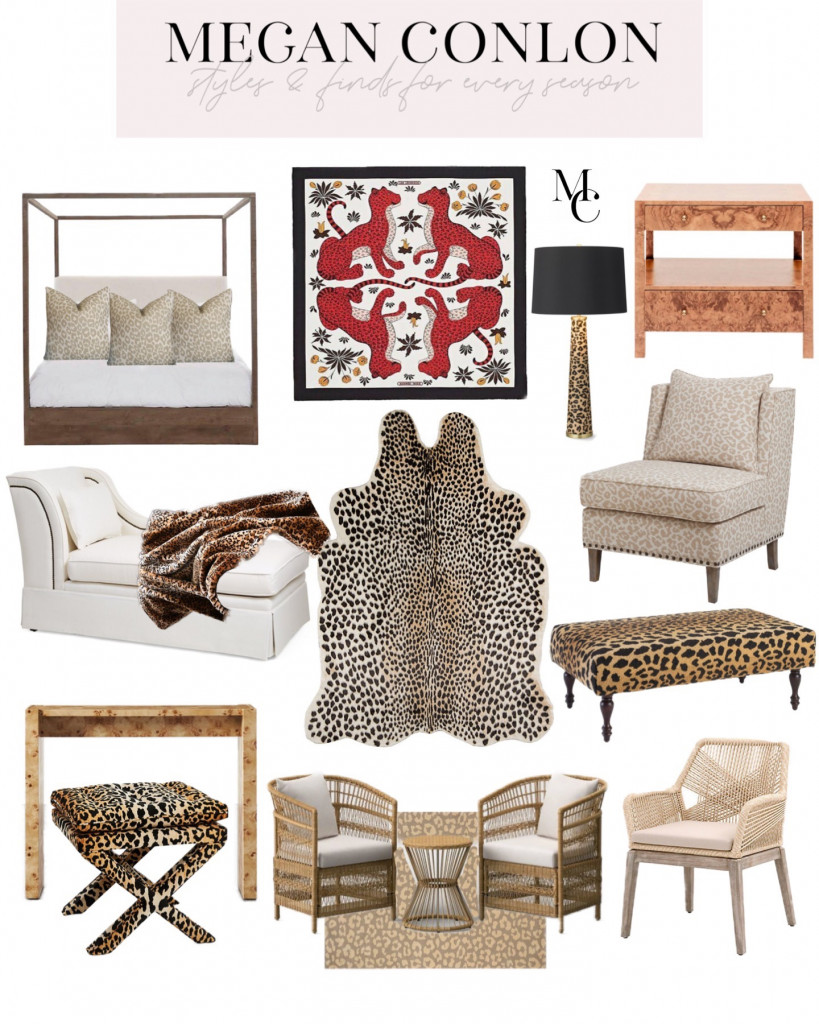 More burl wood, rattan, and neutral tones in this leopard collage. Another vintage Hermes Leopard Scarf with a pop of red to give this neutral collage/room a little color! The woven dining chair at the bottom right could use leopard fabric for the seat cushion. I have these chairs in gray at my house too! The leopard ottoman and leopard stool are great pieces to add that pop of animal print to just about any space in your home.
Bold Stripes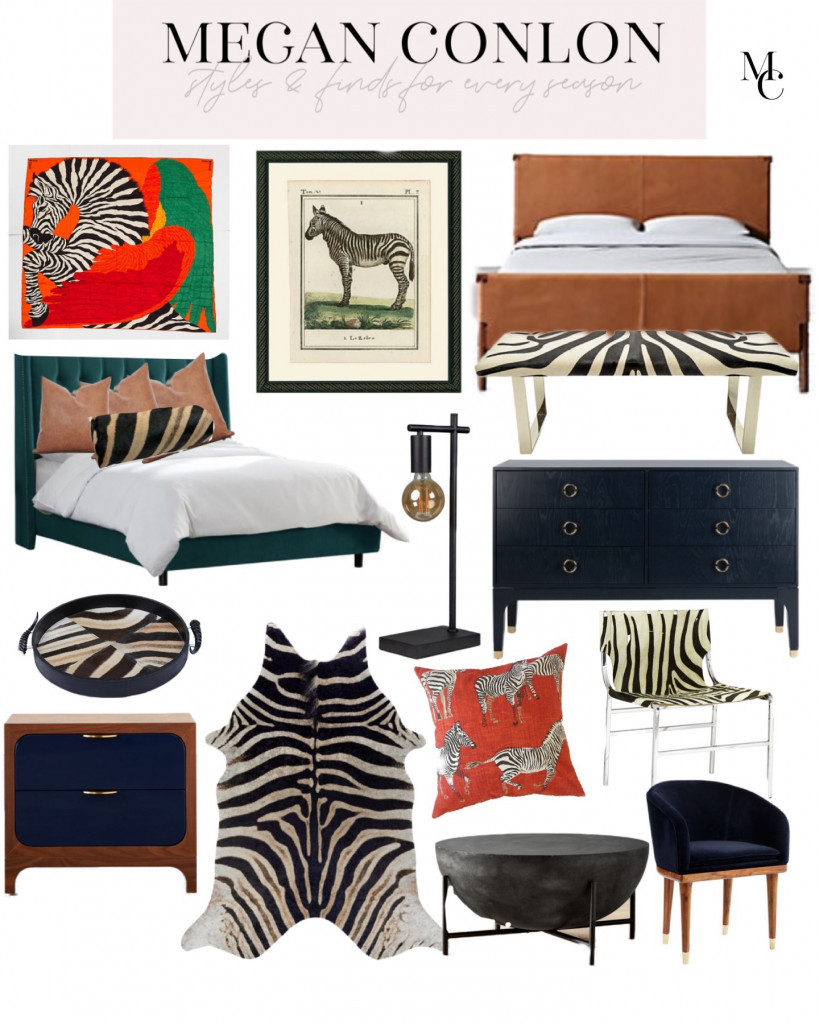 There is something about zebra stripes, camel leather, and a rich green or navy that just screams Ralph Lauren to me. Black or navy high gloss walls and any of this furniture is just one sexy room in my opinion (haha)!
A Walk On The Wild Side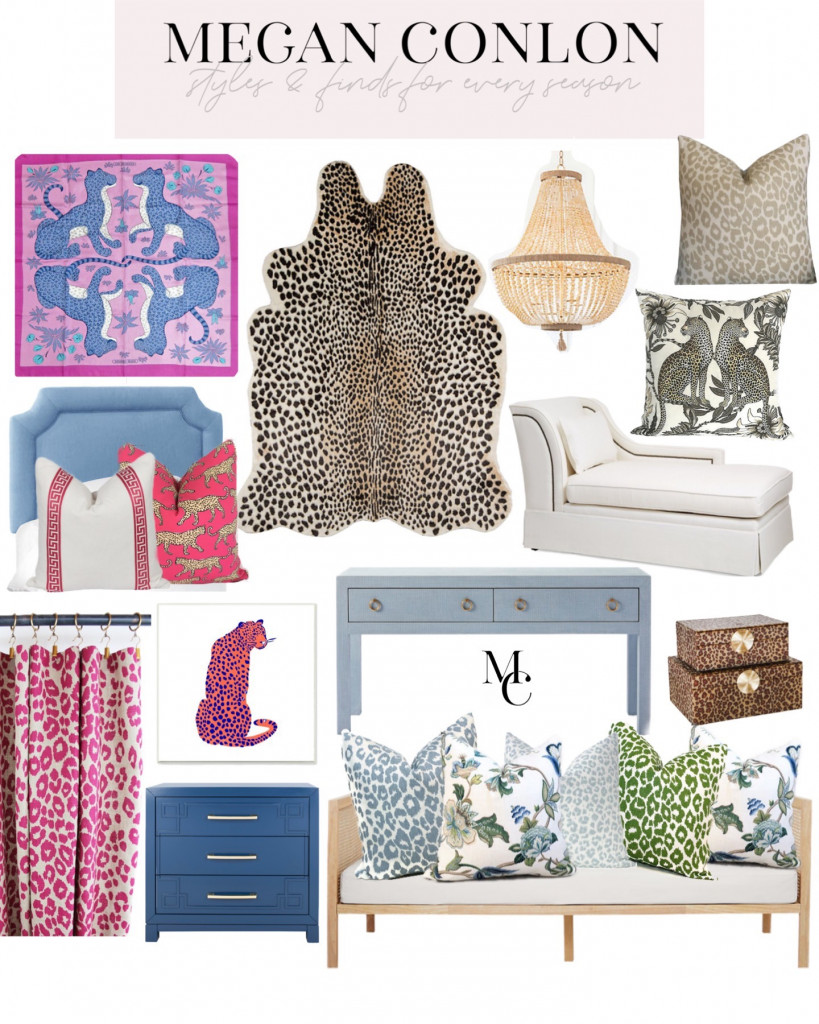 This mood board shows that mixing bold prints in loud colors really works! I also love mixing animal prints with florals too, as long as the colors mesh well together. The bold colors on the left is how I am envisioning my youngest daughter's "big girl room"!
Stay tuned for some more of my Interior Design Mood Boards!