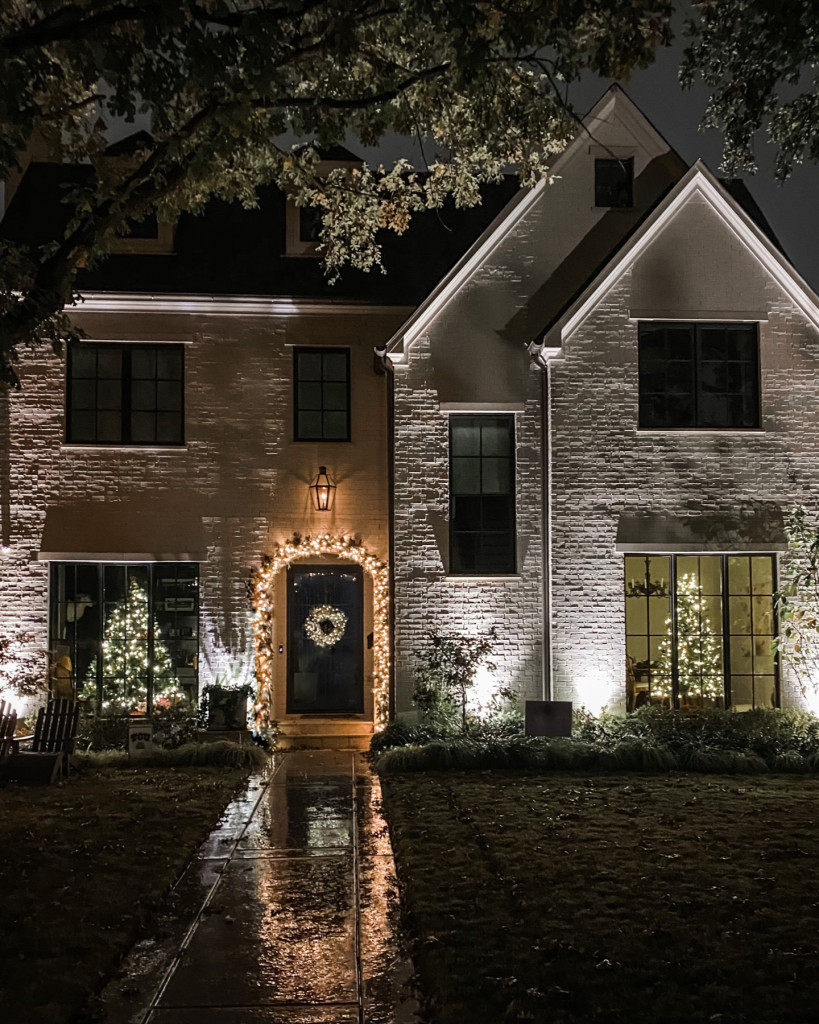 I know it's frowned upon by many to decorate for Christmas before we've had Thanksgiving. However, given the year we've all had, I think spreading Holiday Cheer a little earlier is allowed! My wreath, garland, stockings, and Christmas Tree are already out and the pumpkins have been tossed! Sharing my Holiday Decor along with other great decor finds for your home this year!
Christmas Trees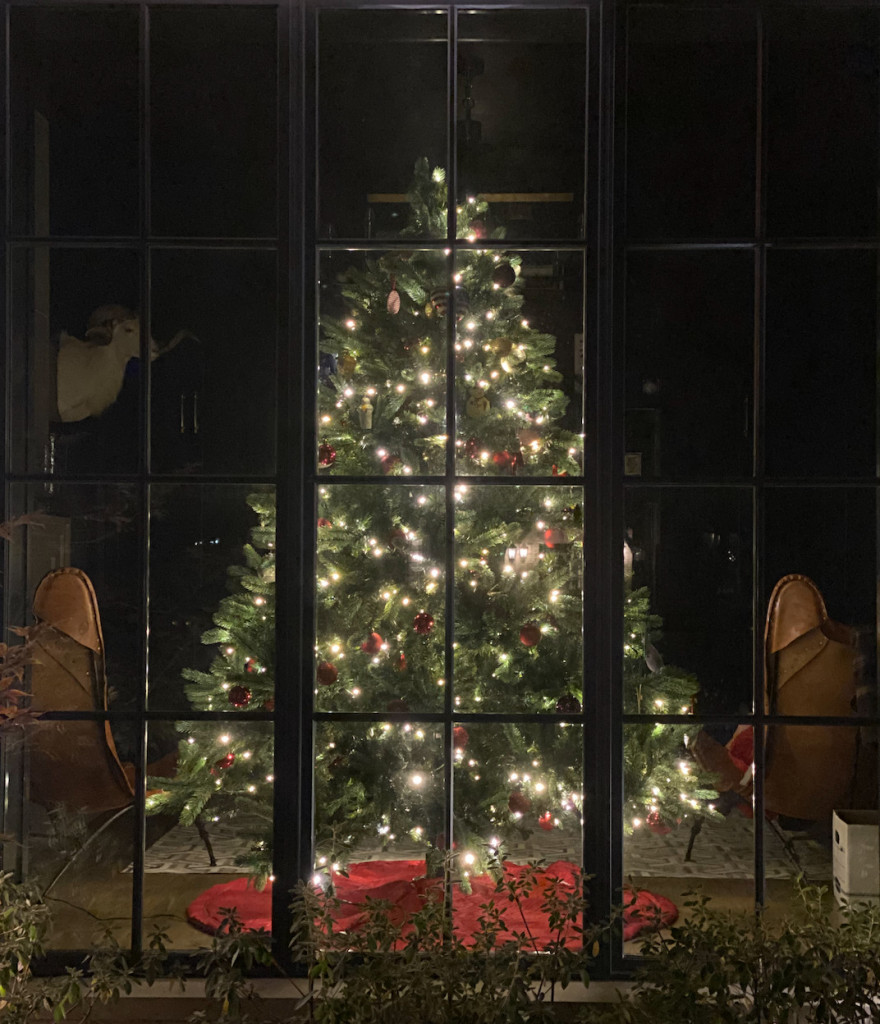 When it comes to Christmas Trees, we've always stayed pretty traditional. When I was younger, we would always buy a real Christmas Tree. Three years ago, we went artificial, and we've found that it's just so much easier. Our Christmas Tree is an artificial 7.5″ pre-lit tree from Home Depot!  My colored ball ornaments are from Target and our Christmas Tree Skirt was a gift from my mother-in-law. I love how she monogrammed our names on it too!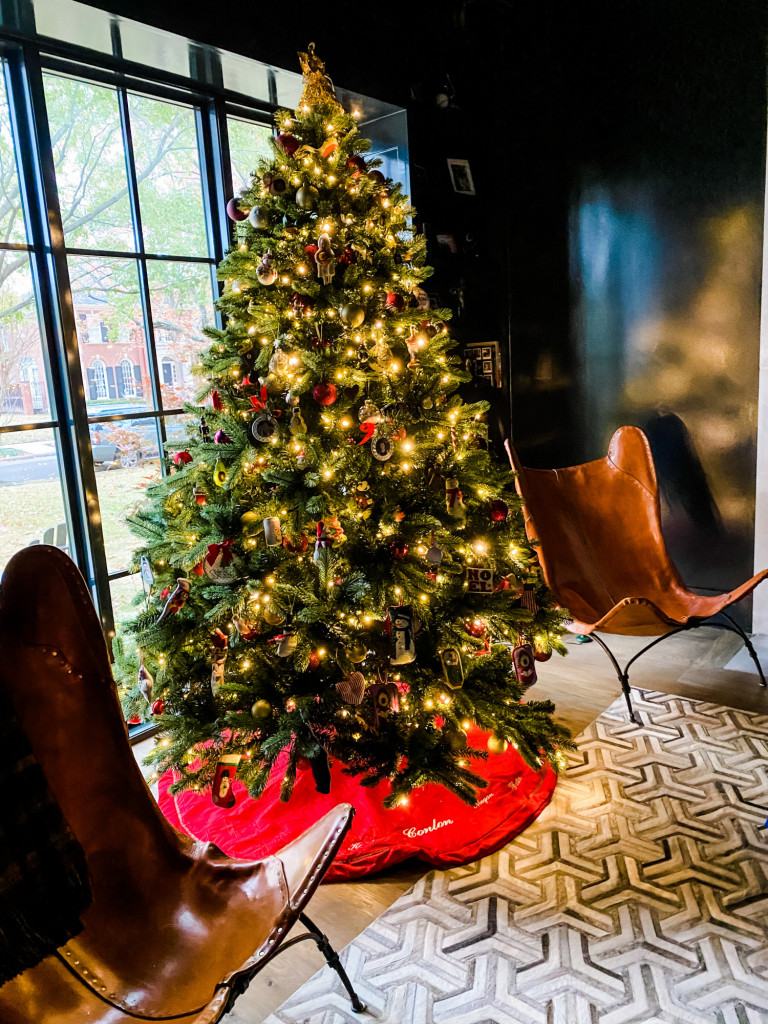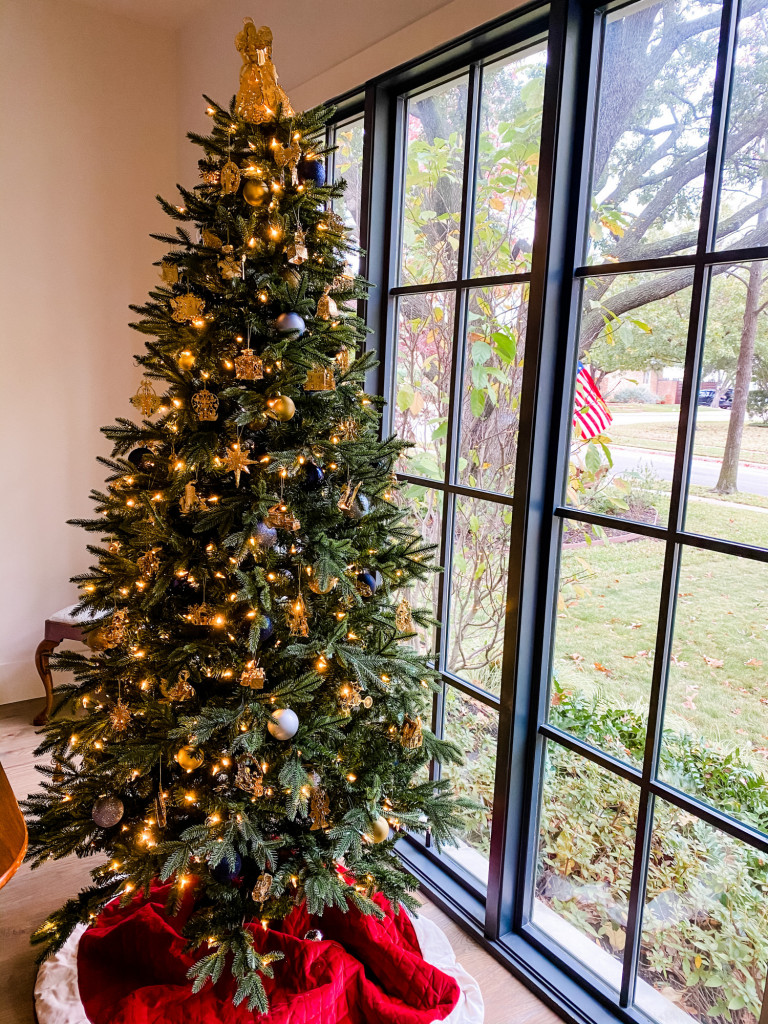 Decided on a second tree this year because it looks better from the outside! On this tree I used navy and gold ornament balls, and some of Keith's grandmother's gold ornaments she passed down to him! We got this tree from Home Depot too!

What's your Christmas Tree style? I've always loved the idea of doing a fun colored Christmas Tree, but every year I chicken out and stay pretty traditional. How fun are all these colorful trees?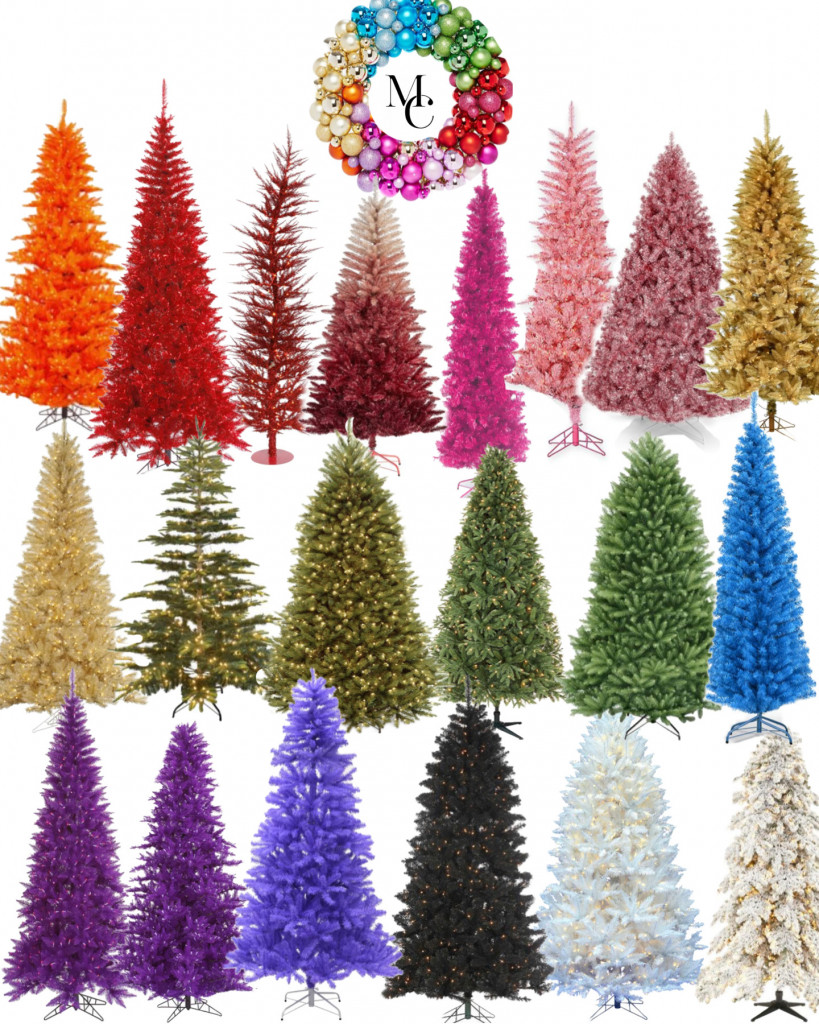 Table Top Trees
Table Top Trees are great for the kids to decorate. I also just love them as Holiday Decor too!

Wreaths
I purchased this wreath three years ago from Mary Cates. It's hard to find a pretty (not cheap looking) icy frosted  wreath (Christmas Trees & garlands too). However, when I saw this frosted wreath at Mary Cates, I knew I had to have it because of how classic and beautifully made it was.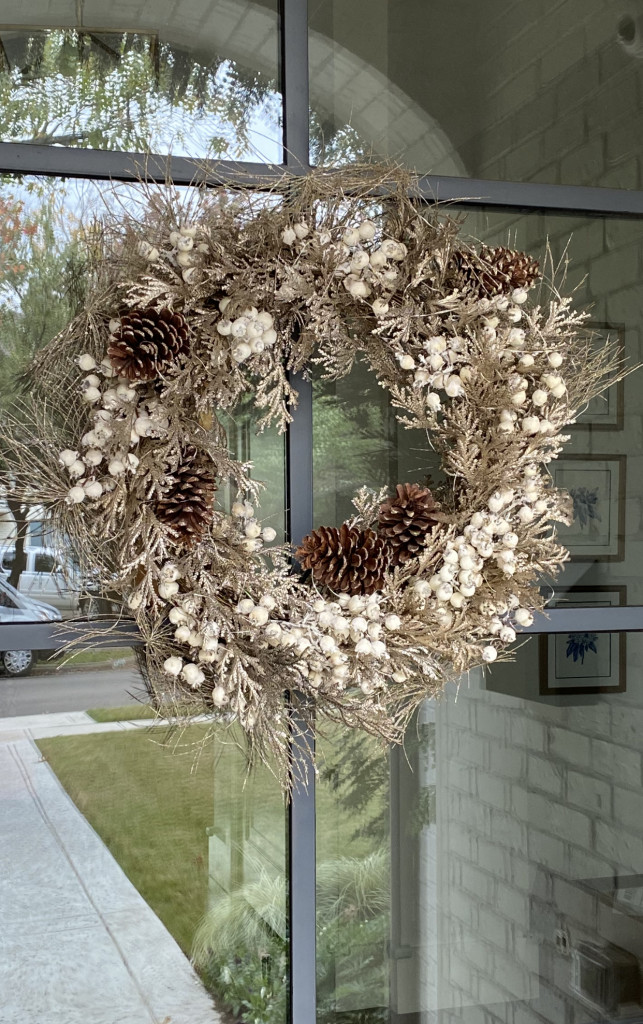 I went to Target and bought some Battery Operated Fairy Lights to add to my favorite wreath. I love these Fairy Lights because they are wiry, which makes them easy to finagle around anything. The lights have a timer setting too! They can stay on for 6 hours and off for 18, or you can choose to keep them on until the batteries die. I purchased four boxes of the Fairy Lights and used horse ties to tie them on the back of the wreath.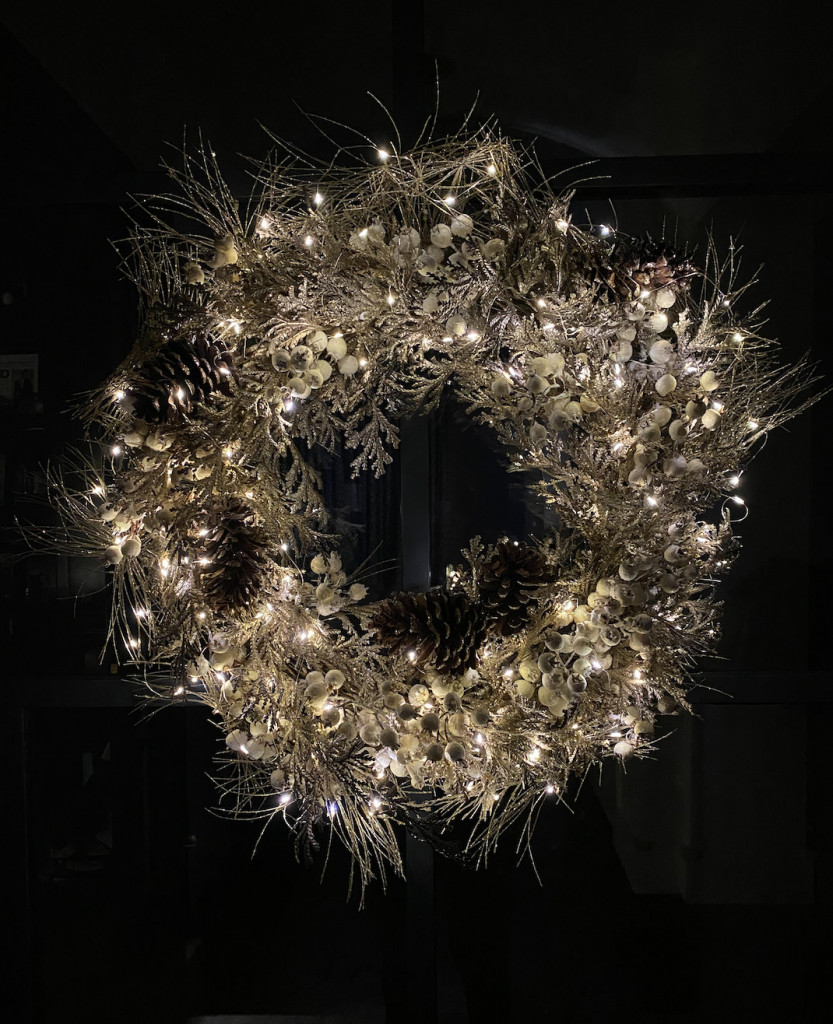 Check out the Look Book below to see some other pretty wreaths for all different styles.

Garlands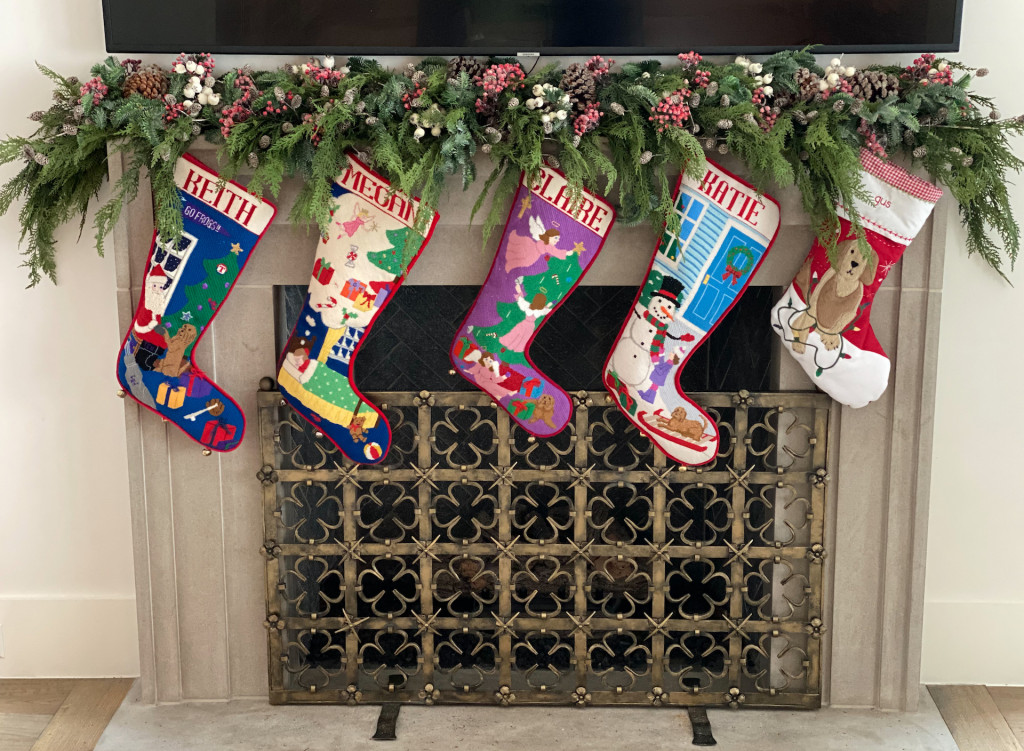 My garland and all the fillers are from Mary Cates & Co.! I love their faux cedar garland so much, I wish I bought more for my outdoor decor. I have had this garland for 5 years now, and I simply put it in a trash sack to store it each year. Watch my video by clicking on Garland Decorating below!

Outdoor Garland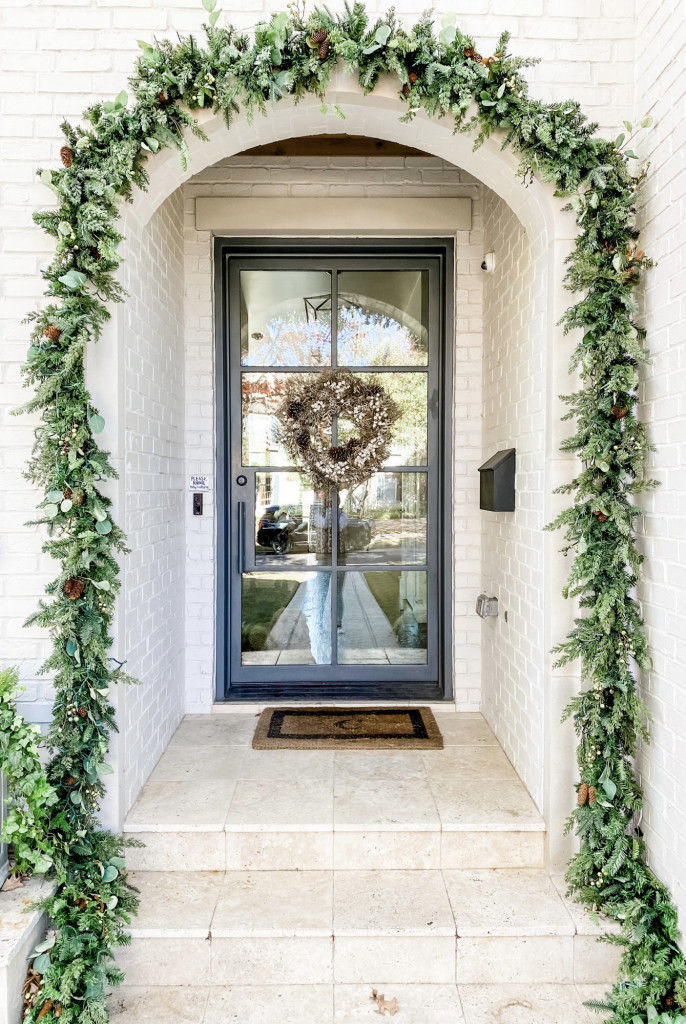 This is our outdoor garland I got from Frontgate. I got two, 9ft. corded garlands and once they were hung, I realized I needed another one. They were sold out of the corded garland, so I had to get a cordless garland that matched the original one!

Ornaments
When it comes to ornaments, I love the colorful ball ornaments and really those childhood ornaments we've collected over the years. With the colorful ball ornaments, I typically push them way back and close to the stem. I try to fill in all the "holes" or empty spaces in the tree with these ornaments. It's especially easy with an articifical because you can move the stems around to really "fluff" it up. However, that real Christmas Tree smell you just can't beat. Check out some of my favorite "plastic" ball  ornaments in this look book below.

Some funny 2020 ornaments to tie to your gifts this year. The Nicholas Ornament (Nicholas Cage ornament) has nothing do with 2020 but it made me laugh, so he's in here too!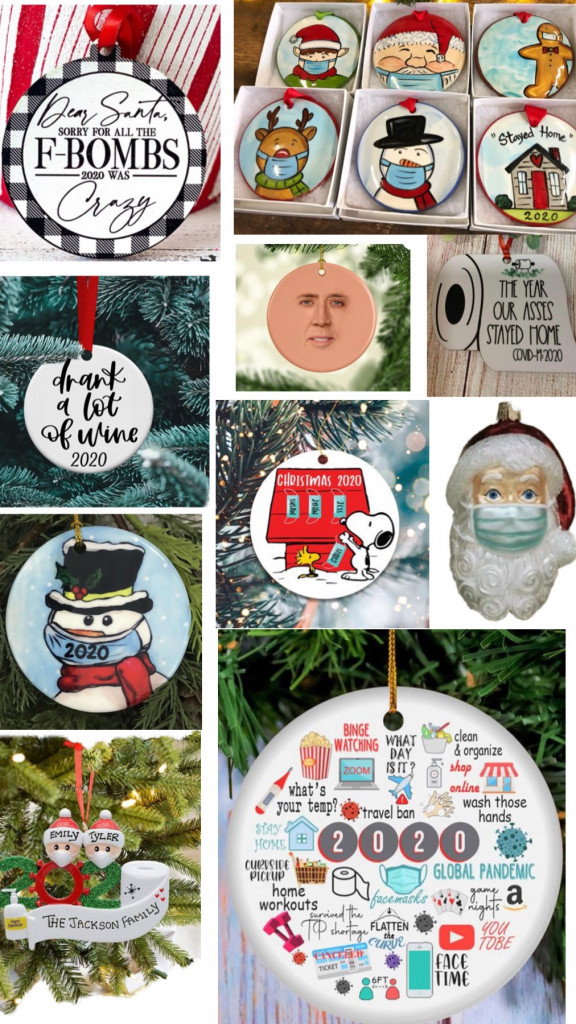 Want some more Holiday Decor Inspiration? Check out the Pioneer Woman's post, "The 50 Best Christmas Tree Decorating Ideas" this year!