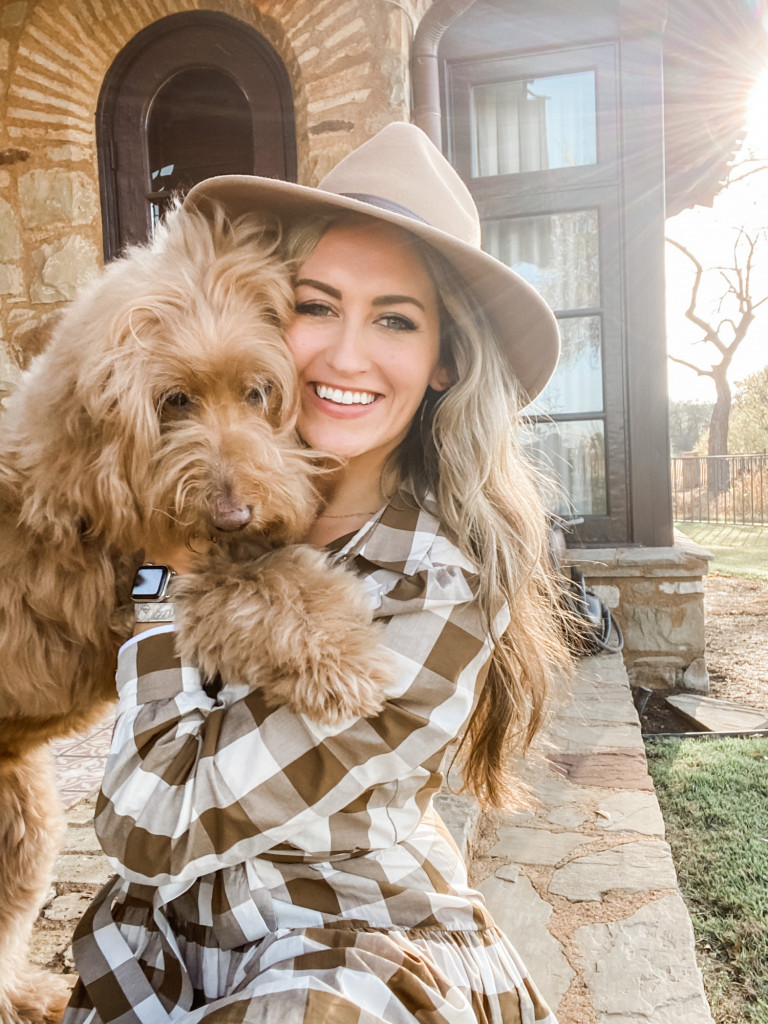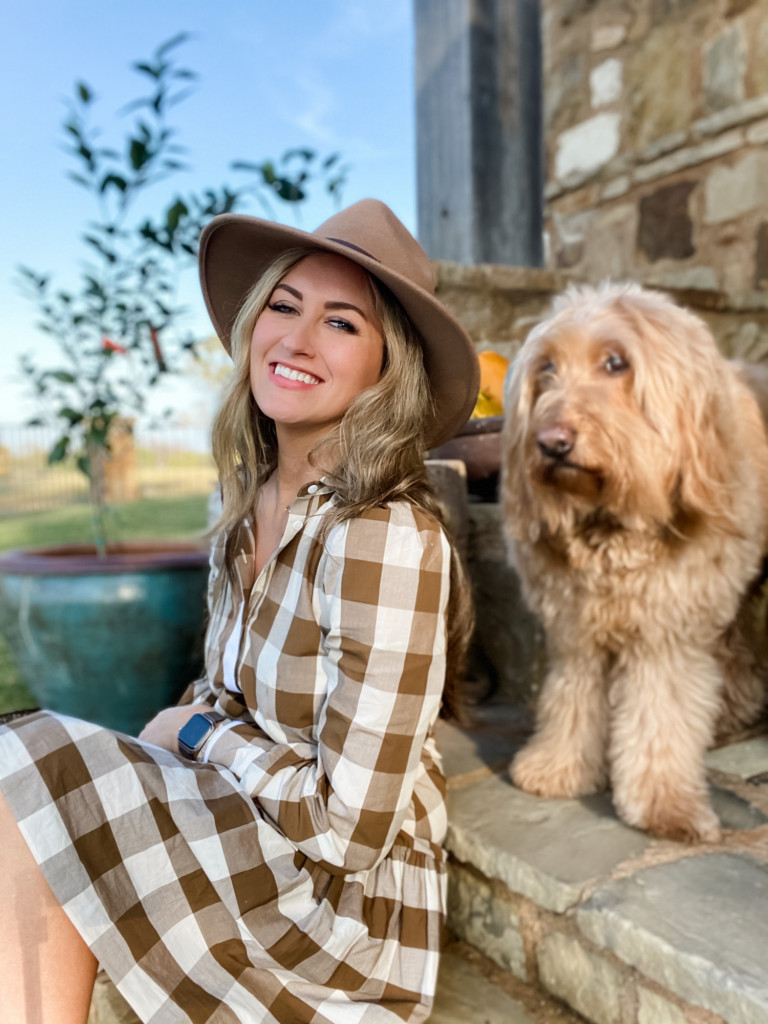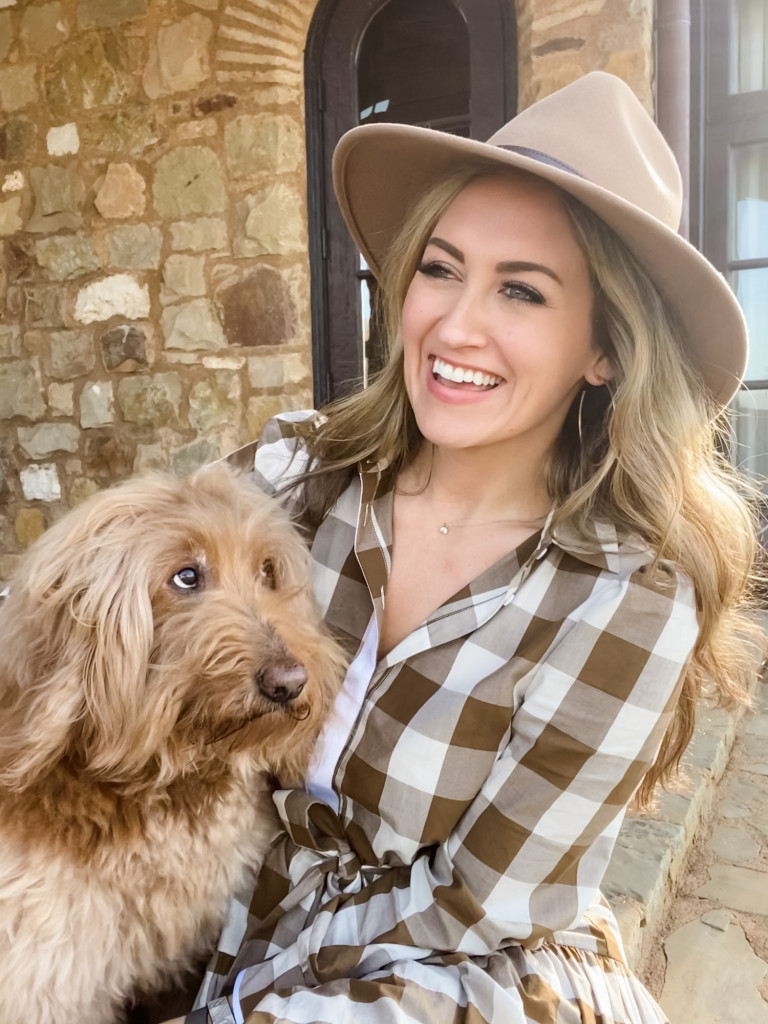 My top ten "Gift Ideas For The Pet Lover" featured here and more gifts posted on my Gift Guide!
I've been an animal lover my whole life. I love all animals but if I had to categorize myself as a dog lover or cat lover, I'm definitely a dog lover. The amount of love and loyalty a dog can show its owner is unlike any other animal I've ever been around. Though a lot of work, a dog can actually make you healthier, happier, and safer too.
For my cat lovers, I do find them fascinating animals, but I am allergic to them, so I've never been a "cat person". Cats too can offer that loyalty and companionship like a dog can, but I still think dogs are in a league of their own.
This Gift Guide For The Pet Lover is for all pet lovers! So when you see heavy "custom" dog stuff,  please note that most of the "dog" ideas, can be for cats too!
Below I will feature my top 10 favorite Gifts For The Pet Lover, but if you want to view all my ideas, then click here to shop my Gifts For The Pet Lover!
Custom Pet Portrait
One of my good girlfriends did this of her dog for her son's nursery. I loved this so much, I copied her!
It's $40 for an 8×10 and order soon bc the shipping takes about two weeks.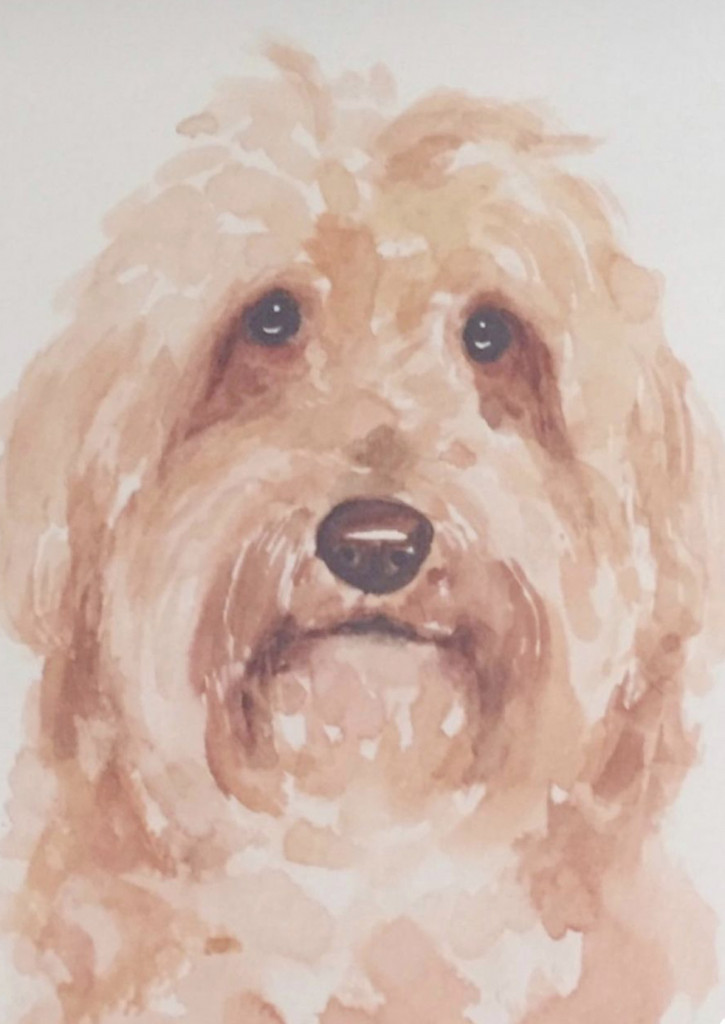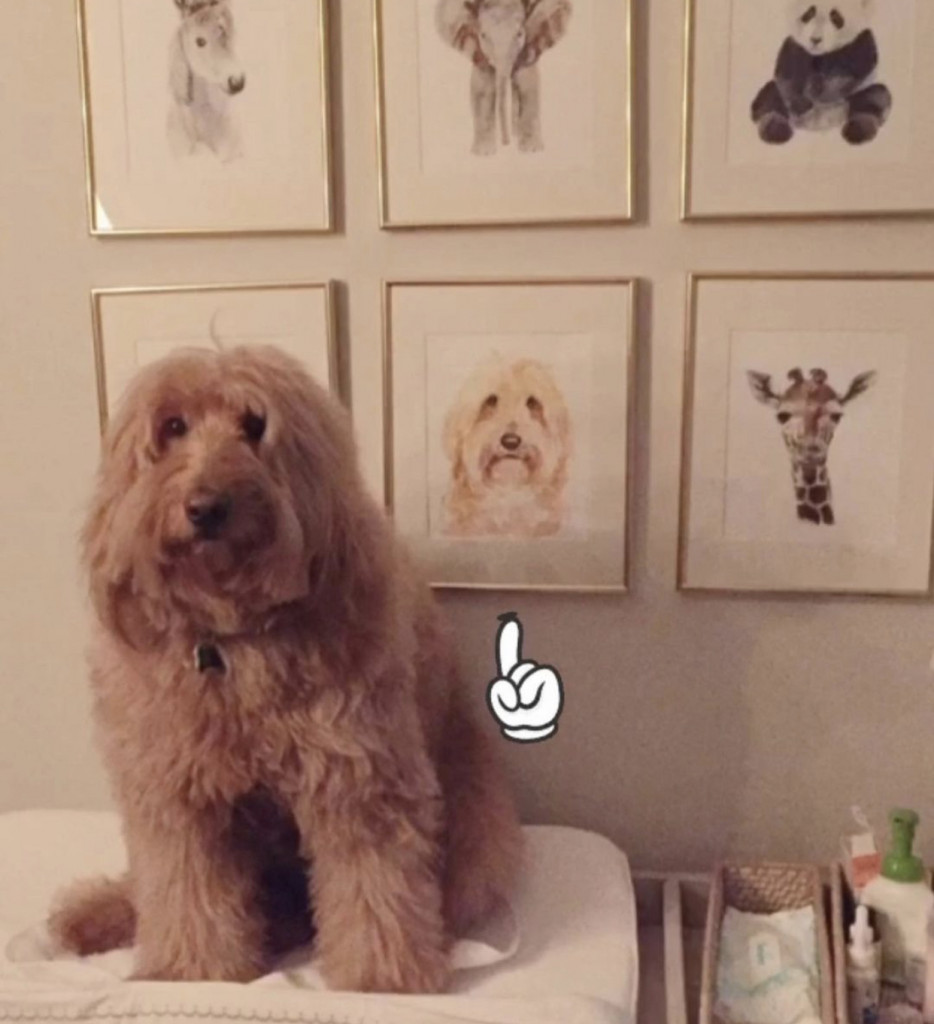 We love ours so much, I also gifted this to my sister-in-law and brother-in-law  of their Bernedoodle for Christmas last year!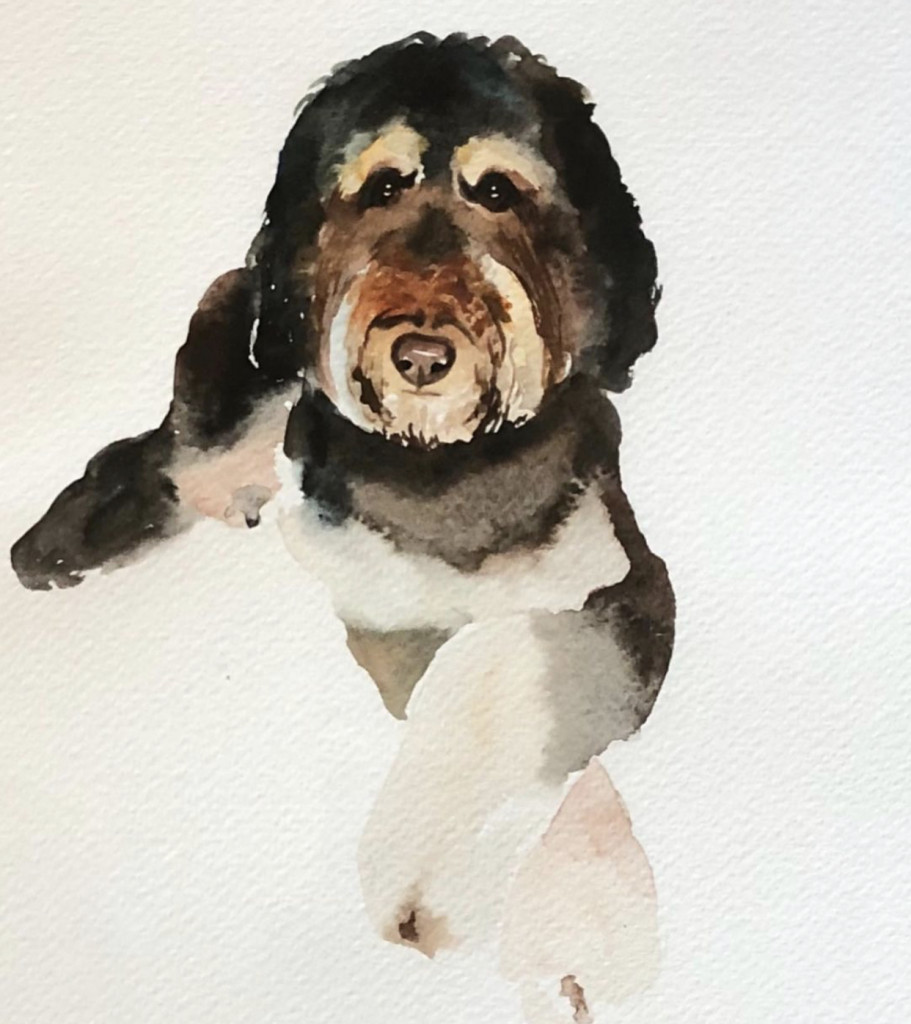 Custom Dog Pillow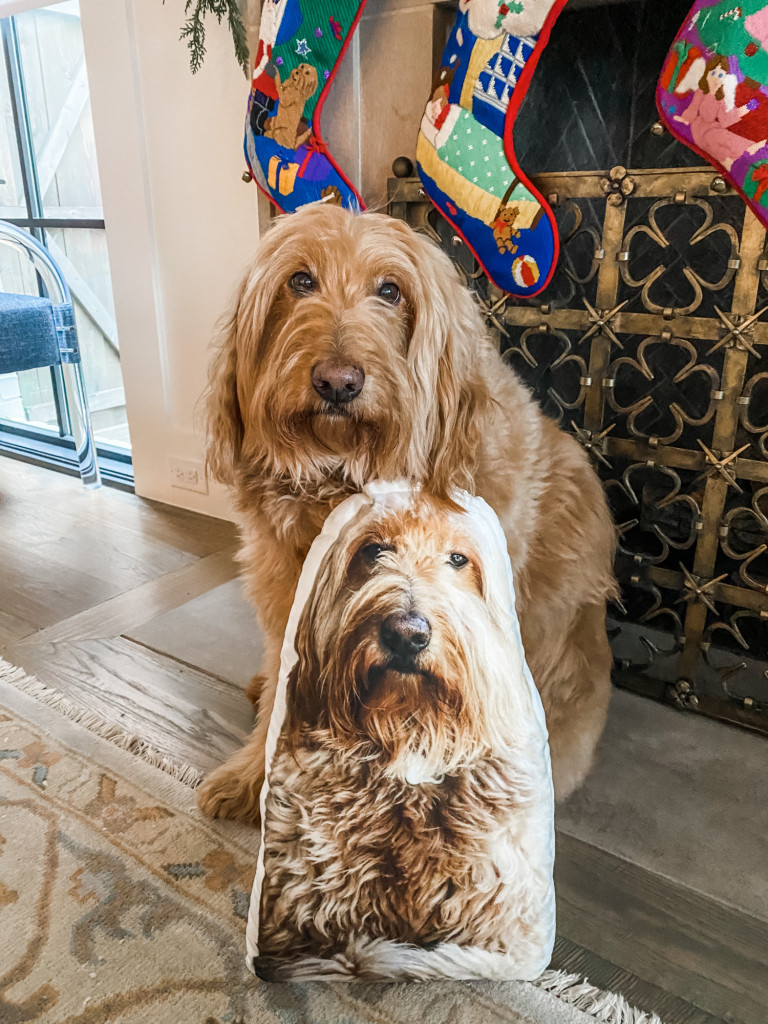 I recently came across this Custom Pillow Brand that can make a pillow of just about anything. The image quality on the pillow is so clear and I was very impressed with it! Our daughters love our Gus so much, and for our first born's birthday, I got her this pillow so "Gus" could sleep in bed with her!
Click here to shop this pillow.
Custom Dog Notepad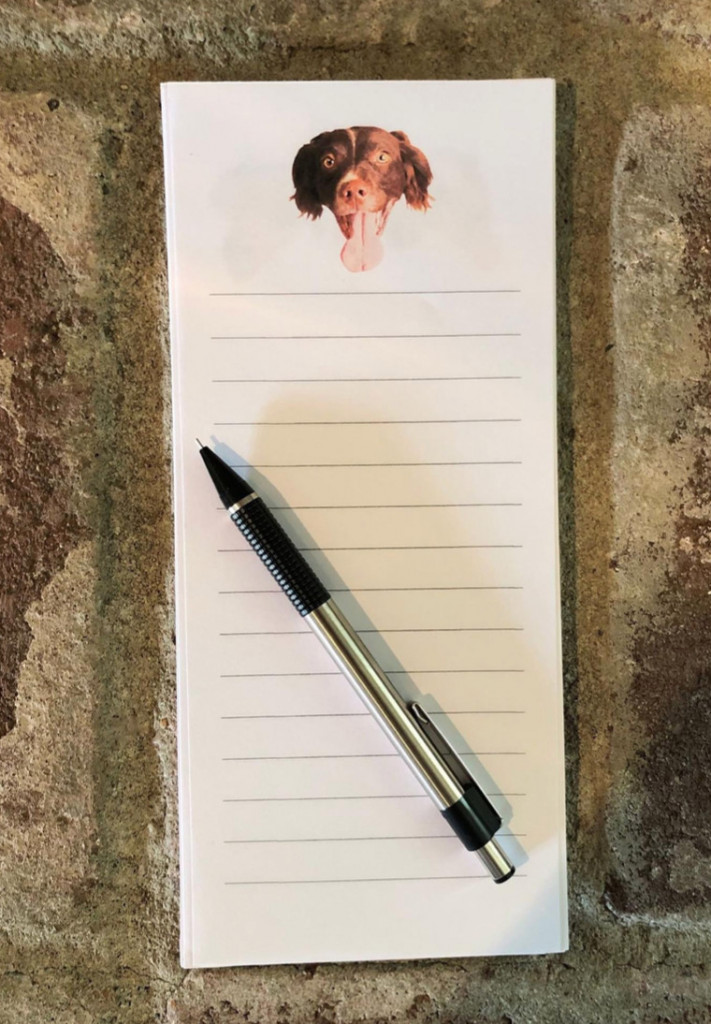 You can never have enough notepads lying around. I think this little custom notepad would be a great stocking stuffer too!

Picture Perfect Pet Selfie Stick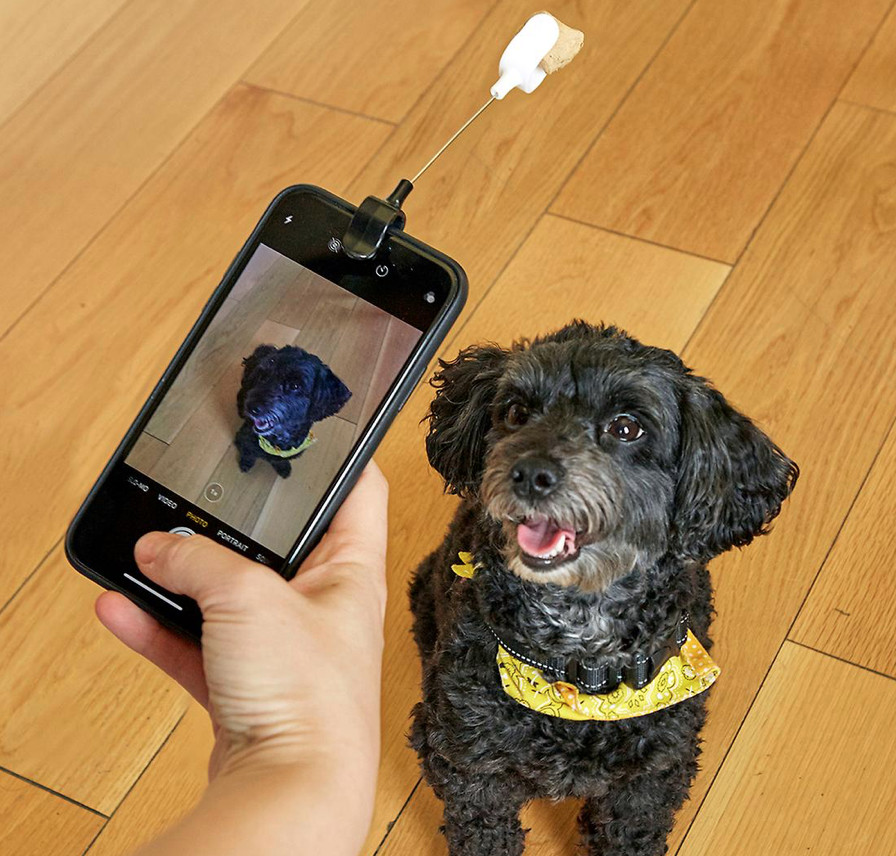 For those that love taking cute pictures of your dogs, then this little "Dog Treat Selfie Clip" is for you! Great Stocking Stuffer and great for all those Instagram Dog Photos!

Custom Hand Painted Pet Portrait Ornament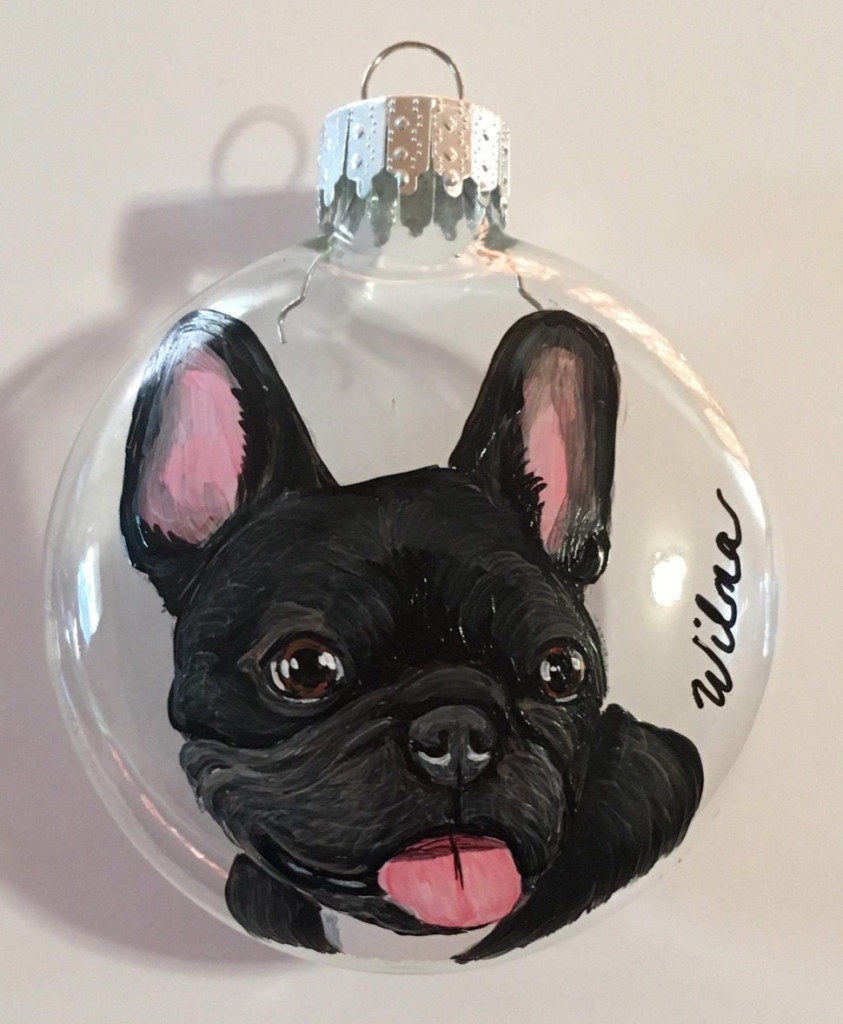 How cute are these hand painted Custom Dog Ornaments? This makes for a great gift for all the pet lovers! Can do cats too 🙂

Treat Tossing, Full HD Wifi Pet Camera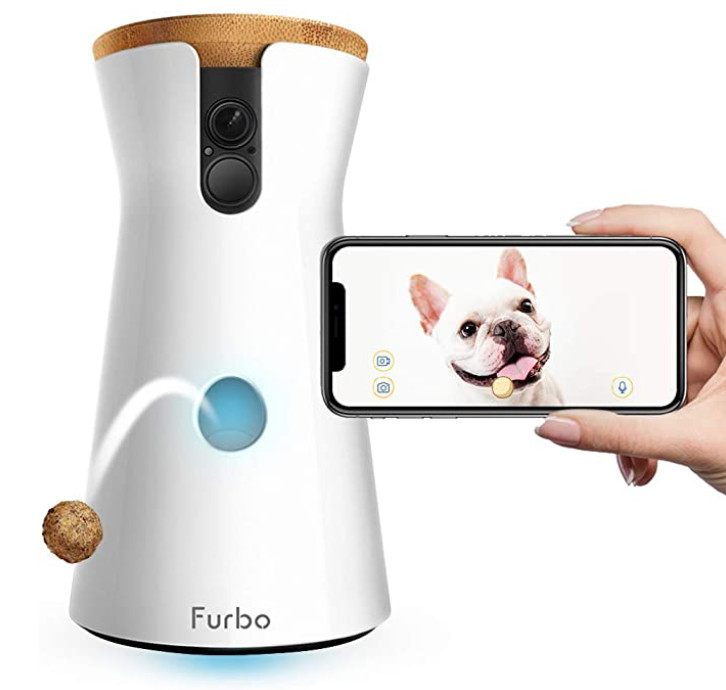 This is a Furbo Dog Camera, is a HD Wifi Pet Camera that allows you to spy on your dog, and it tosses treats to them too! You can also talk to your dog through the camera too! I want this for Gus 🙂

Mobile Pet Travel Tote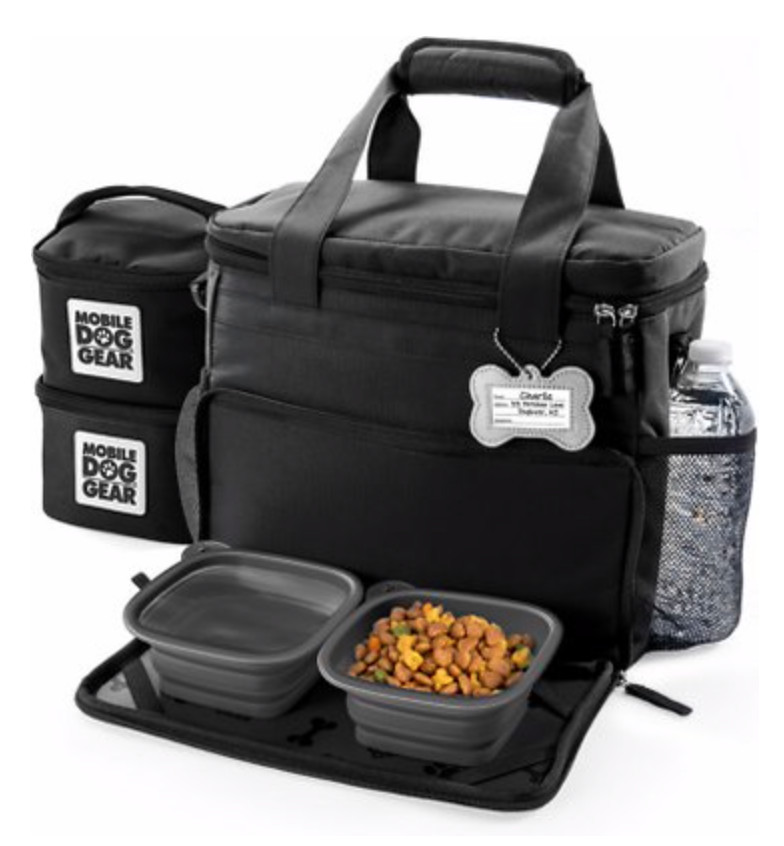 A great bag to have when you travel with your pet. Have everything organized and in one place so you have no trouble finding their favorite toy or treats too!

Outdoor Heated Cat House
For those that have an outdoor cat, this little heated home is a great way to keep them snug and warm during those cold winter nights!

Health & Location Tracker for Pets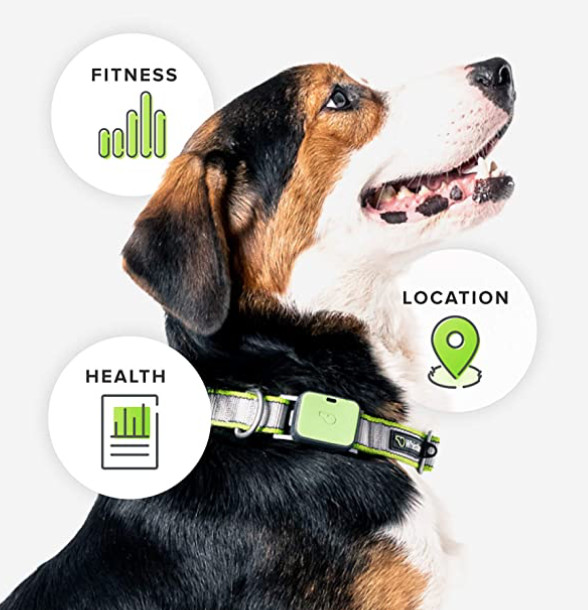 This top rated Health & GPS Tracking Device for pets is waterproof with a twenty day battery life! Track your dogs health and never lose your dog again! So many great features on this collar!

Decorative Divider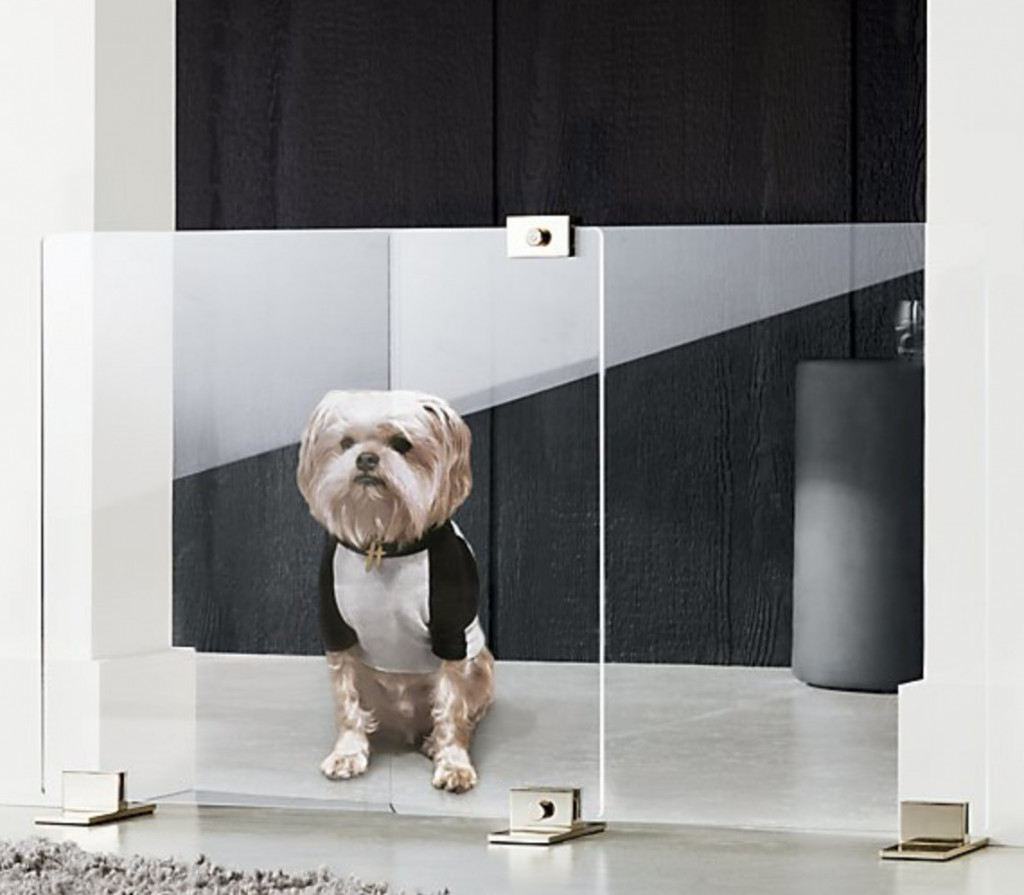 This acrylic "dog" divider (gate) is such a chic and stylish way to keep your pets out of rooms without sacrificing your interior design! Think this is so cool and want one for my kids (haha)!

Click here to view more of my favorite Gifts For The Pet Lover!