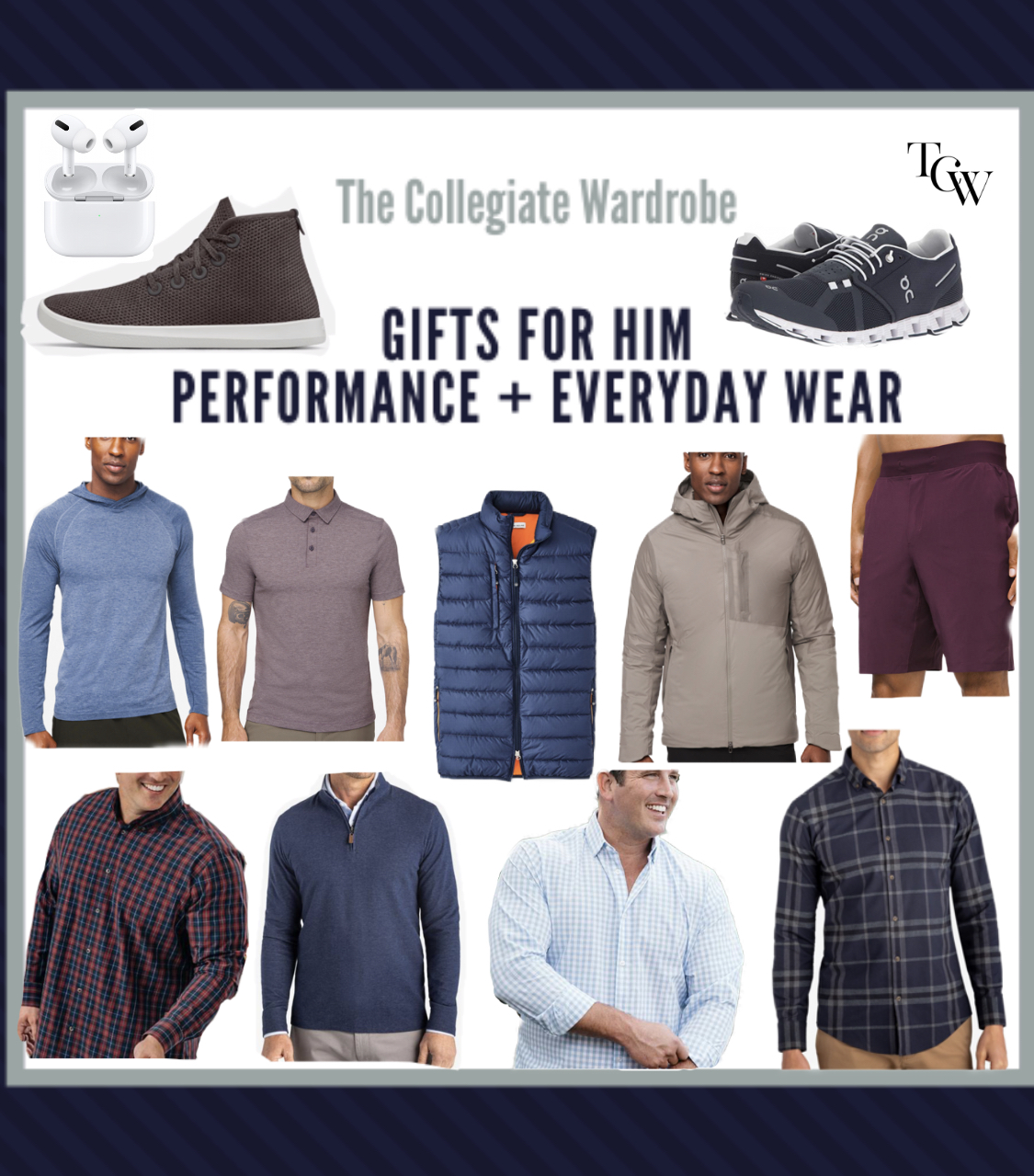 Shop for the man in your life with this Gift Guide for Him: Performance and Everyday Wear! Many of the gifts listed below are gifts for my husband, dad, brother, and father-in-law. With Black Friday sales starting, now is the time to shop online to get great gifts at great prices!
The Brands
A breakdown of some of the brands and sales that are happening now!
Peter Millar currently doesn't have any big sales, but they do offer free two day shipping on orders over $150. If you are looking for something collegiate, click the "Collegiate" link on Peter Millar's website to shop clothes with your school logo!
Lulu Lemon has a Black Friday sale, click here , go to the homepage, and click Black Friday to see what's on sale!
Allbird's currently isn't showing any sales, but check back 11/29/19 to see if they have any special offers for Black Friday!
Mizzen+Main is a great site to shop for performance dress shirts, sweaters, and more for your guy! They offer Trim, Standard, and Tall sizes too. Take the fit guide quiz to pick the right fit for your man's shape! Currently no Black Friday sales, but check their site on 11/29/19!
Gift number 9 is a Travis Mathew hat and is one of my husband's favorite hats. The specific hat linked below is linked through Amazon and other colors to choose from. Click the Travis Matthew link to shop other hats. If you subscribe to their site you can get 15% off your first order!
Number 13 is from the Fanatics website and is great site for all your collegiate gear! They are having 70% off site wide for Black Friday, with the code BLACKFRIDAY. If you like the number 13 gift idea for your loved one, but want it in a different team, follow these instructions…click here and type in the search bar, "(Your Team Name) Cutter & Buck Half Zip Jacket" and shop all the jackets by this brand! On sale right now!!
Number 14 is from Qalo and they are having a Black Friday Sale of up to 75% off site-wide!
Read more about the products linked below! ***Remember, before check out, look at the home page on all websites for sales or promo code deals to apply to your order!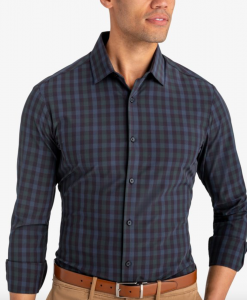 10.
Worthing - Black Green Blue Large Check
This is a "performance" fabric dress shirt and machine washable! Meaning, you can sweat in it all day and your shirt will stay dry! Once you wear Mizzen+Main, you'll never wear another brand again! All styles are available in a trim, tall, and a standard fit, so any man can wear these shirts. Available in multiple colors too!
Buy Now For $125