Recently, I asked my Instagram followers what gifts they love to receive,  and a couple of people replied with artwork! Artwork can be very expensive and a hard gift to give. However, if you like this idea, but don't want to spend the money, a great alternative is to buy a silk scarf and get it framed! I posted my Laura Park Silk Scarves that I got framed recently on my Home Tour post. So, in case you missed it, here are my Framed Silk Scarves by Laura Park Designs. Read on for the framing process, an exclusive Laura Park Designs discount code, and some more scarves that would make a perfect gift for your loved one!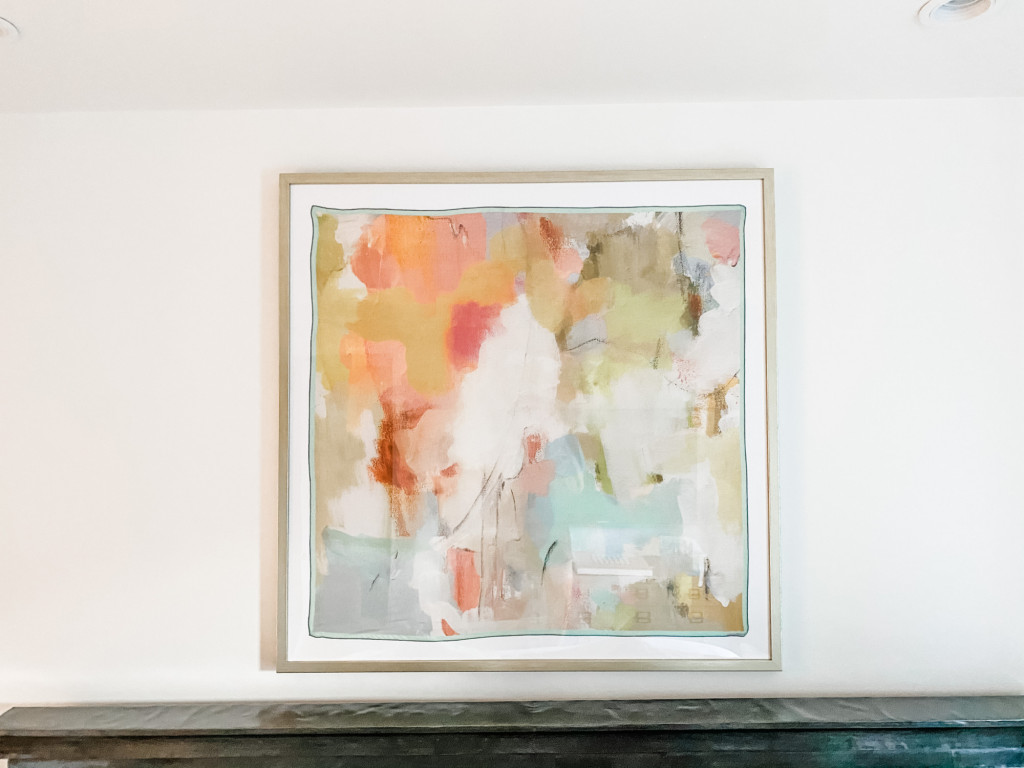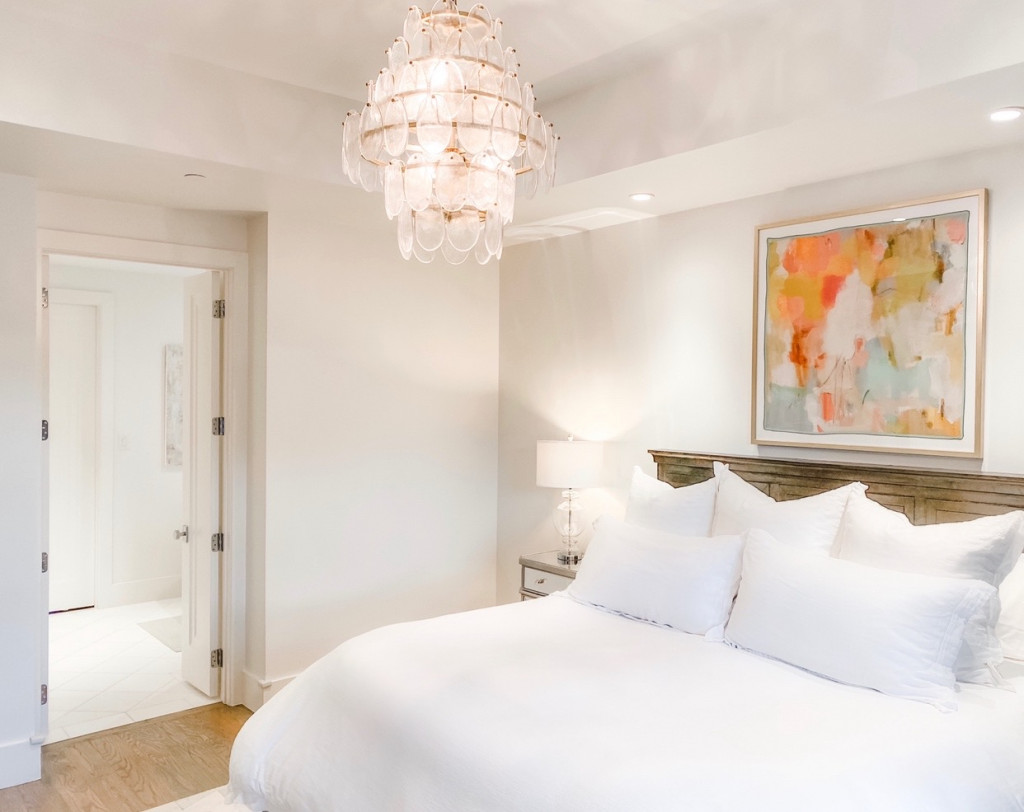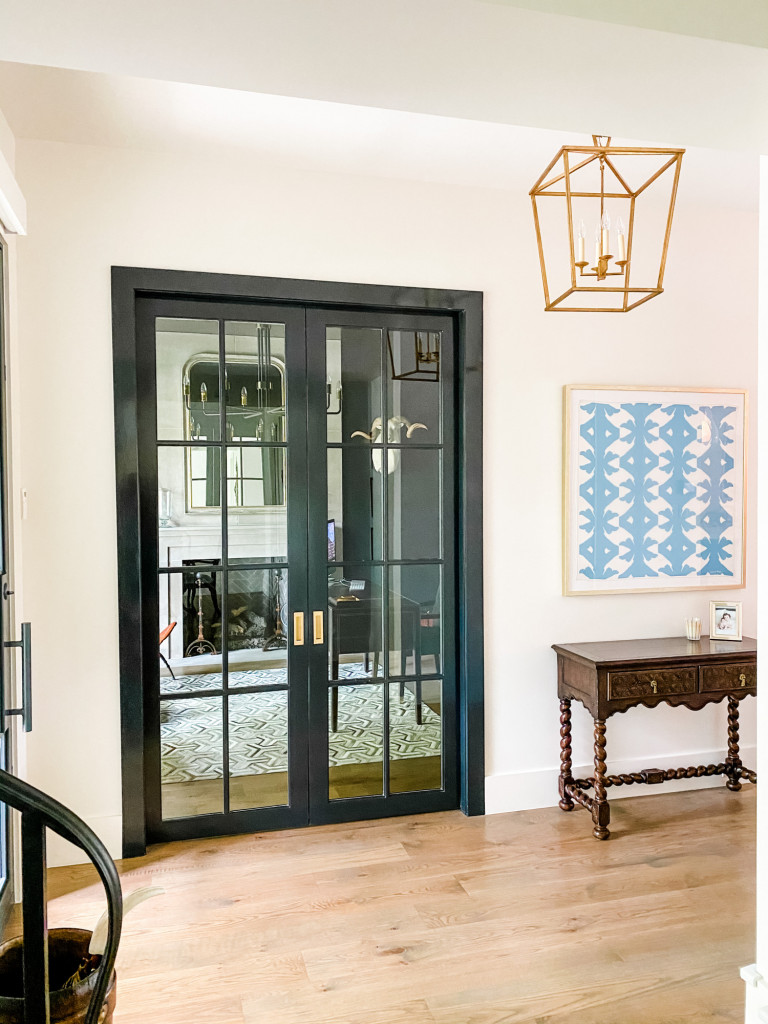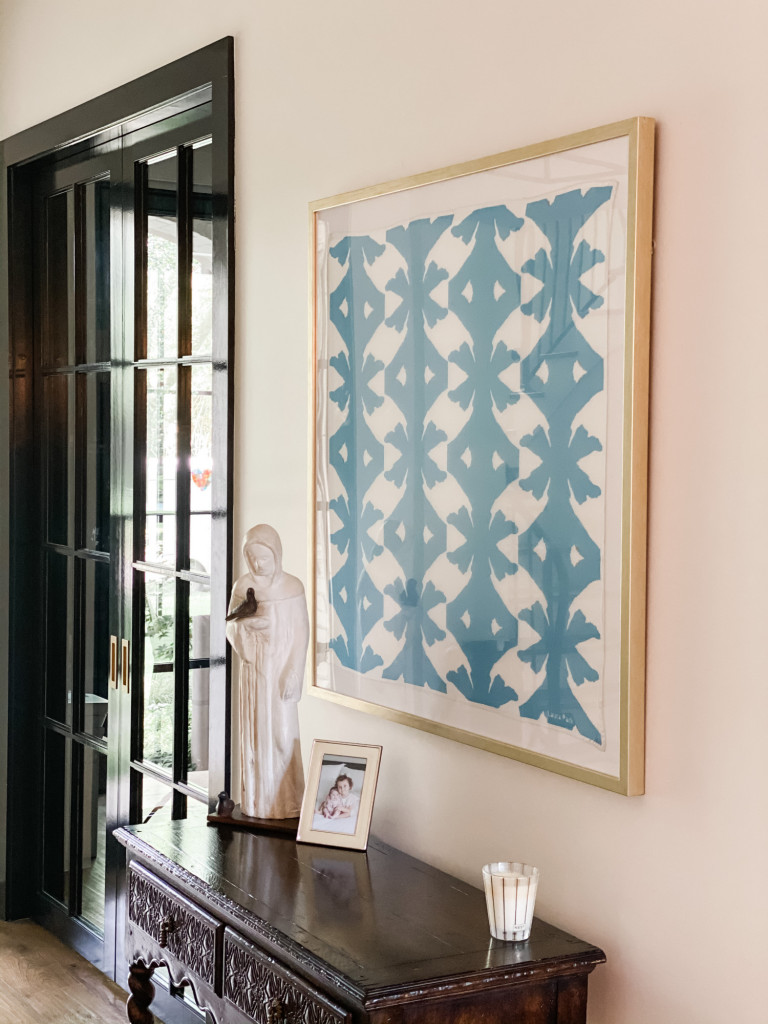 Check out Laura Park Design and use the discount code: CONLON20 to get 20% off your entire purchase! Offer valid for one use per customer.

Vintage Hermes Silk Scarf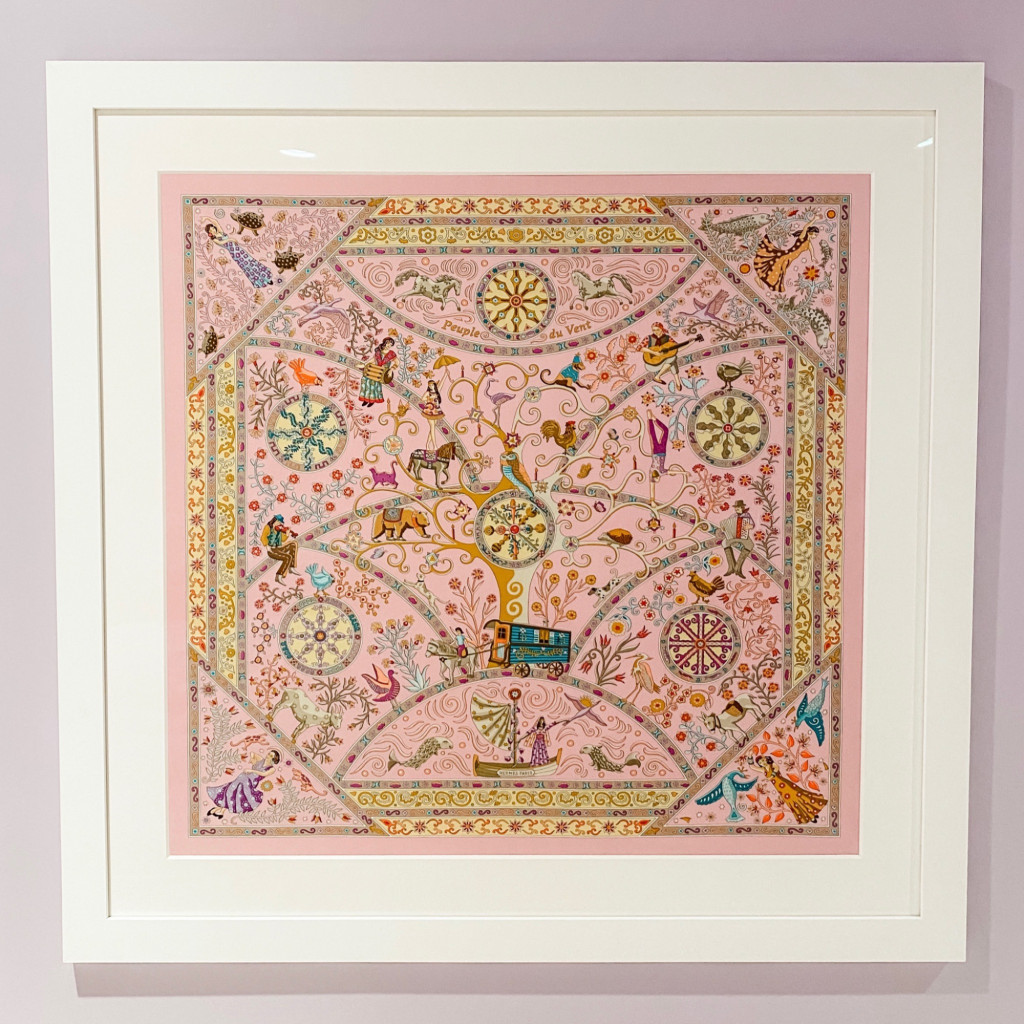 My sister-in-law is who gave me the idea to frame a Vintage Hermes Scarf for my daughter's nursery. I found this Scarf on eBay for $200!  There are some great Hermes scarves on eBay and I've linked a bunch that I love below. This Hermes scarf was framed at Aaron Brothers in Dallas, but they no longer have their storefront.
The Framing Process
I framed my Laura Park Scarves in Dallas at a framing place called Decor Art & Frame on Greenville Ave. I looked into getting the scarves framed in an acrylic frame, but they told me you'd be able to see the adhesive. It also had a bigger price tag on it, so I opted for the champagne frame and white matte.
Not in Dallas? Don't fret! After researching, I found a framing company online called Framebridge! Framebridge is a custom framing company that you can either upload your artwork or photographs, send in your artwork (or scarf) to them, or purchase your art online, have it framed and shipped back to you!
Based on my research, Framebridge has framed plenty of scarves, and they've received five star reviews from their customers. For example, one review said, "The quality was amazing and very impressed on how it was assembled!"
Simply go to their website, click on Textiles & Jerseys, then from there you can upload an image of your scarf. Type in the dimensions, and they will give you the price of what it would cost to frame it. I used a picture of my Hermes scarf to get an idea of how much they charge. My 24 X 24 in. Hermes scarf would run me around $209 to get framed. This is such a great deal! My Laura Park Scarves were $350 a piece to frame and my Hermes Scarf was over $600 to frame. On Framebridge, anything over 34 in. would be considered a custom order. Custom framed orders range from $450 – $650 . You can also chat with their support team with any questions or concerns!
Note: I learned that there are 3 sizes to Hermes scarves: 17×17″, 24×24″, and 35×35″. So find a scarf that's dimensions are smaller to save you some serious dough.
Where To Buy Vintage Hermes Scarves
View and shop some of my favorite silk scarves below! Also, don't forget to use my 20% off discount code CONLON20 on your Laura Park Design purchase.