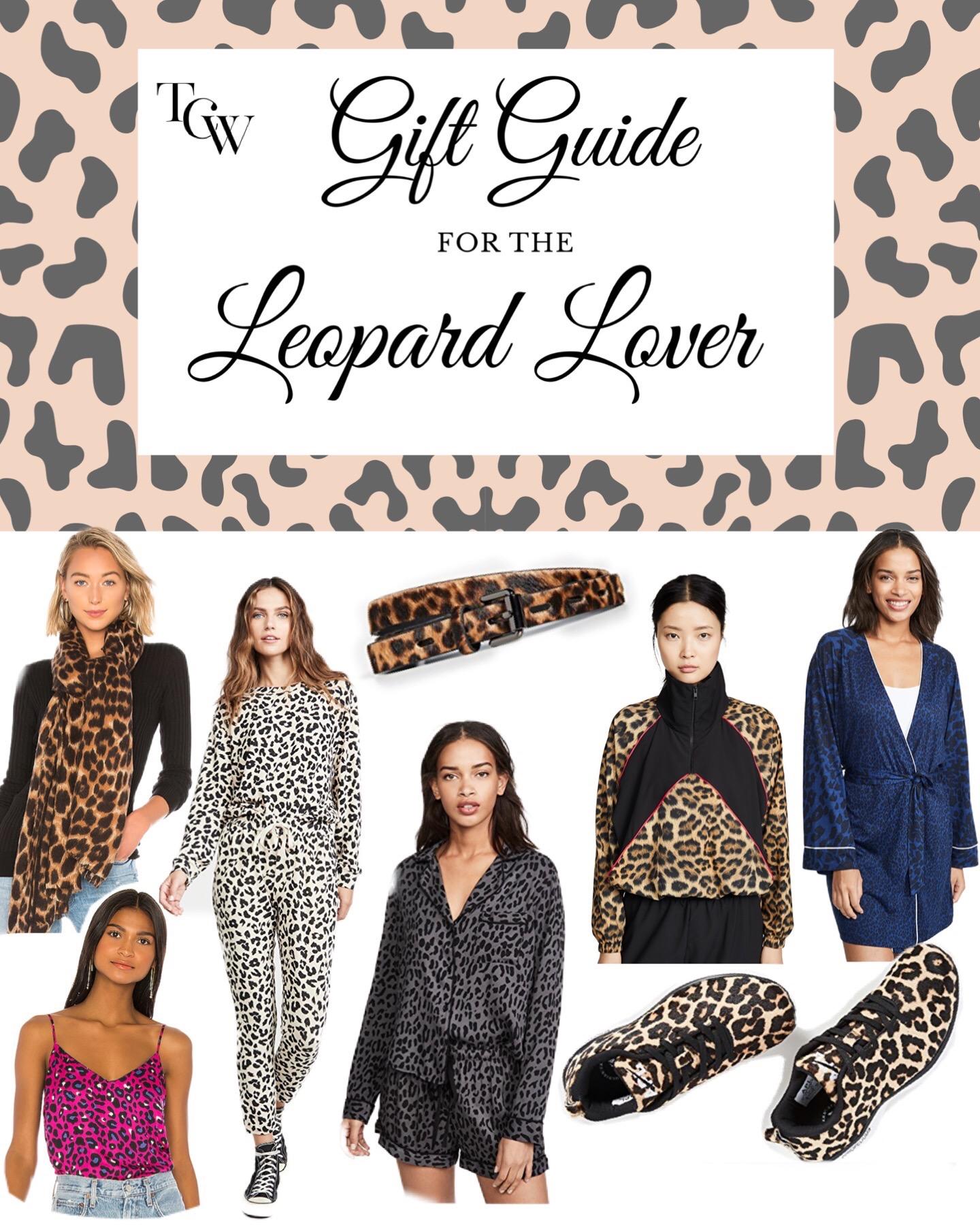 There is no doubt in my mind that if you have followed along with TCW or know me well, then it's only fitting that I do a "Gift Guide For The Leopard Lover". Leopard print has made a name for itself and it might as well be called a neutral at this point. Today, designers continue to produce amazing leopard fashion in all price ranges, and it truly has become a year round print for all to wear.
On this "Gift Guide For The Leopard Lover", I have linked leopard pieces in all shades, styles, fashions, and prices. Being a leopard print lover since I was about eight years old, I have grown to be quite the leopard print connoisseur. Over time, I have developed an eye for a good leopard print and I've become pretty picky when shopping for these popular spots.
For years now, I have seen many versions of leopard print. As popularity continues to rise, many designers alter these spots to create a fresh new take on this "neutral" print. Sometimes, by altering this print, it can make even the most expensive designer's fashion look kind of cheap. If you are a leopard lover, like myself, you know what I mean about a good leopard print and a bad leopard print.
Being so picky, I have invested a lot of time, searching for what I believe to be the best and affordable leopard pieces to buy this season! So, whatever leopard print or spot version you gravitate to, I am certain you will love many of TCW's (The Collegiate Wardrobe) picks in this "Gift Guide For The Leopard Lover"!
***I've added a "Leopard Lover" link to TCW "Shop By Look" page to shop more of my favorite leopard print finds!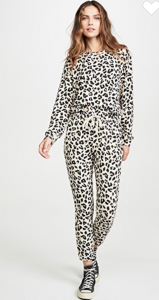 5.
Cat Nap Sweatshirt
Shop this cute leopard sweatshirt and while you're at it, get the joggers too! I would wear this around the house with slippers, or throw on some sneakers to grab a coffee! Linked just the sweat top, but click the link and scroll down to shop the look to view the joggers ($88)!
Buy the Top for $88