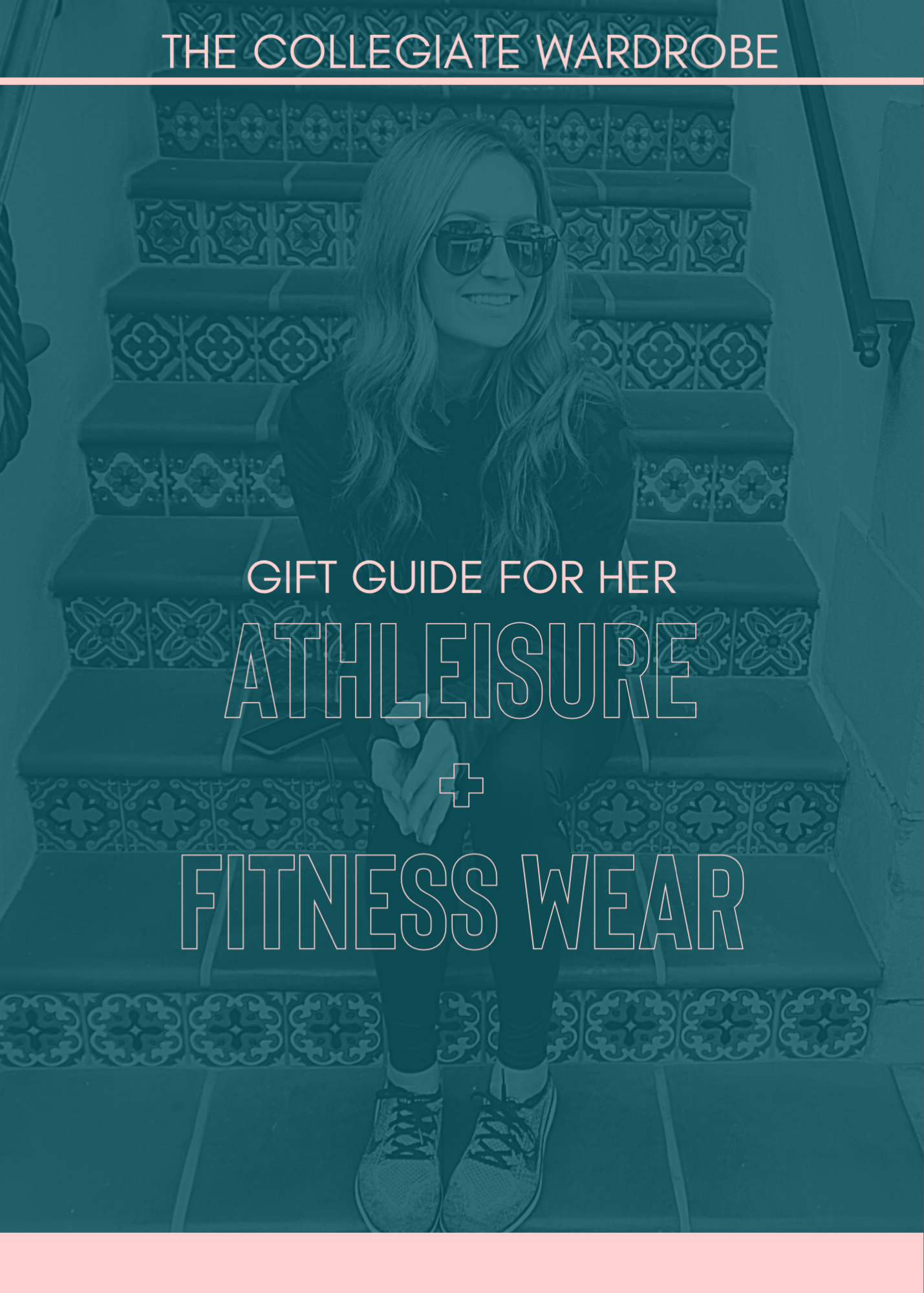 Gift Guide For Her: Athleisure + Fitness Wear
Being a mom and always on the move, my everyday style is definitely athleisure and fitness wear. Does anyone else wear leggings everyday, even when you don't work out? I sure do! I love to be comfortable in my clothes and not worry when I get sticky fingers or spit up all over me. When I do work out, I also love quality fitness wear that does its job and looks fashionable at the same time.
With the Holiday Season fast approaching, gift a loved one with some athleisure or fitness wear. Usually, New Year's Resolutions are centered around health and fitness, so why not give them some new fitness wear for the New Year! It's my go to gift for my sister, my brother, my sister-in-law, and my husband. A jacket from LuLu Lemon is usually what my sister-in-law and I gift each other every holiday because it makes the best gift!
The images above, is a jacket the hubs got me for my birthday! It is called the Define Jacket in "Incognito Camo Multi Grey"and comes in 18 colors! I have this jacket linked in the guide in the print above and another color. It's a great layering piece for everyday wear and an essential for running outside when it's chilly!
Another gift from my husband was this poncho! This is the first product linked in my Gift Guide below and it comes in three colors! I love and wear this so much since receiving it and I get so many compliments too. This is such a great gift because it can be worn with fitness wear or even over a turtleneck with jeans and boots! I love the versatility of this poncho and how warm it is. A TCW Favorite and an essential for your wardrobe! Gift Guide for Him: Athleisure + Fitness Wear coming soon!