GameDay Is Back! ARE YOU READY?!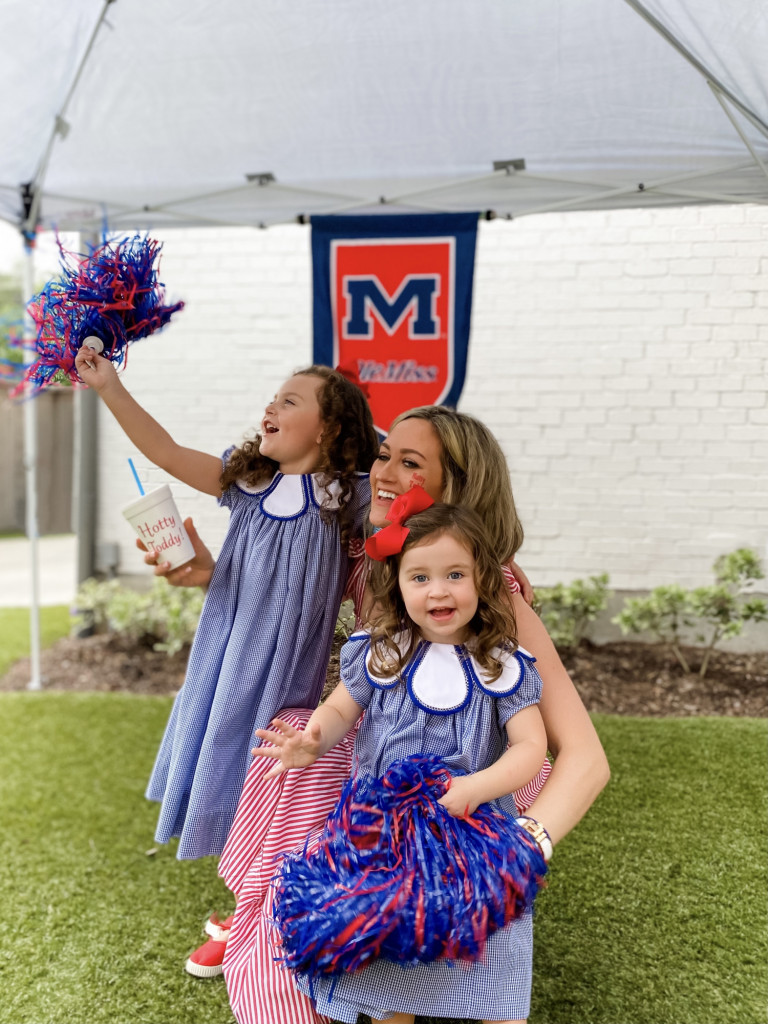 HOTTY TODDY GOSH ALMIGHTY, we sure are!!!
I have been looking SO forward to this football season! So much so, that I decided to bring back my GameDay link to MC! Linking cute GameDay outfits by your college team's colors, was how I began this blogging adventure!
Featured below are the teams I have linked on MC and my top GameDay outfits for each school. Don't see your team? Simply find a team that has the same colors as yours and shop my finds!
Click here to take you to all my GameDay finds or continue scrolling down to shop my favorites for each team!
Hotty Toddy & Go Frogs (for the hubs)!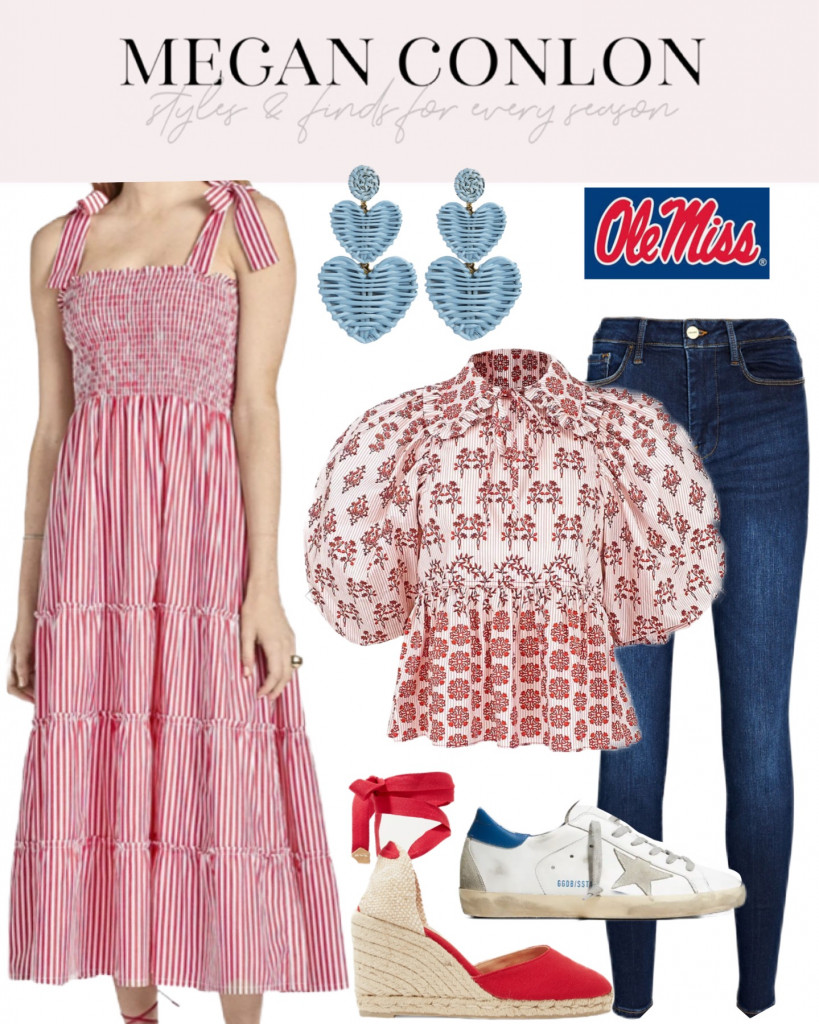 For a couple years now, Ole Miss has adopted a new shade of blue (powder blue) into their uniform rotation. Mixing up your shades of blue will work just fine for Ole Miss GameDay!
Earrings are currently sold out but they are by Neely Phelan!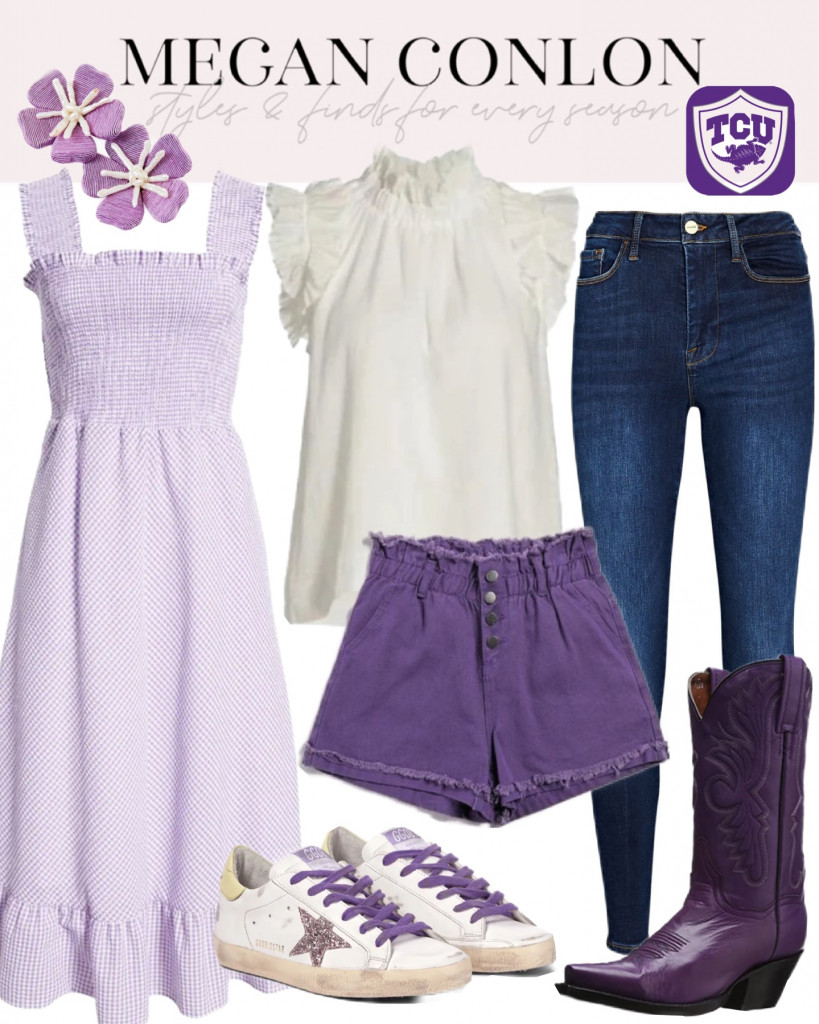 TCU – purple and white (they bring a lot of black into their uniform rotation too)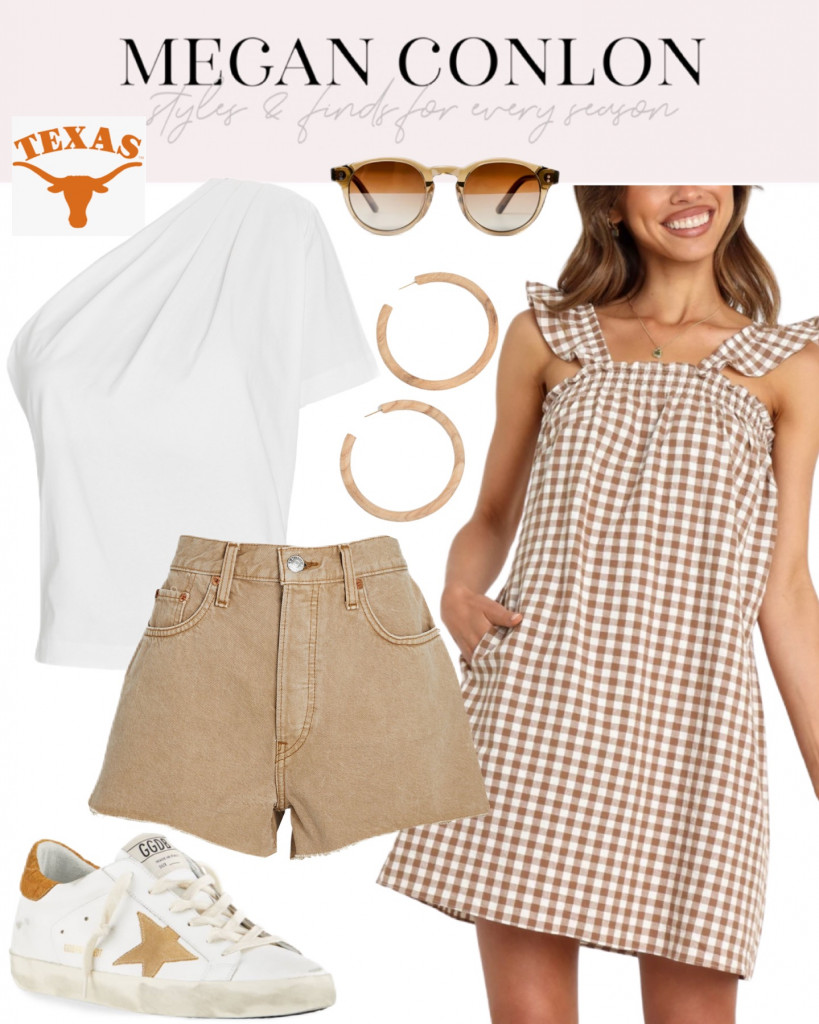 My heart goes out to my UT fans, burnt orange is a HARD color to wear when it's still 100 degrees in Texas. My UT girls, if you're braving the heat and wearing burnt orange to a game, I would suggest wearing white and camel accessories! Also, any MEGABABE products like the body dust to help you from sweating through your clothes is a must!

AUBURN TIGERS – orange and navy
For my Auburn girls, you can get away with burnt orange, or even a peachier orange, but pay attention to who you're playing and their team colors too!
Orange Hoop Earrings by Hoo Hoops – $38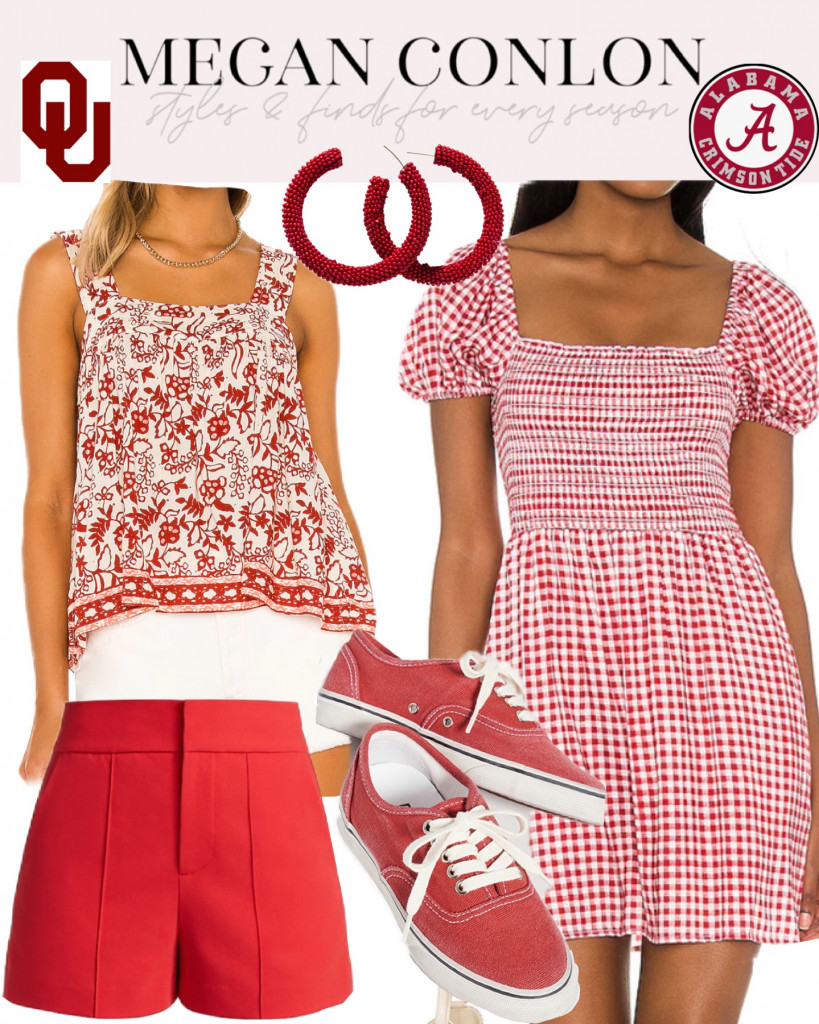 ALABAMA CRIMSON TIDE & OKLAHOMA SOONERS – Crimson & White
I only have Alabama featured on my website, but Alabama & OU share the same school colors! So if you're an OU fan, click the Alabama link to shop my crimson and white GameDay finds!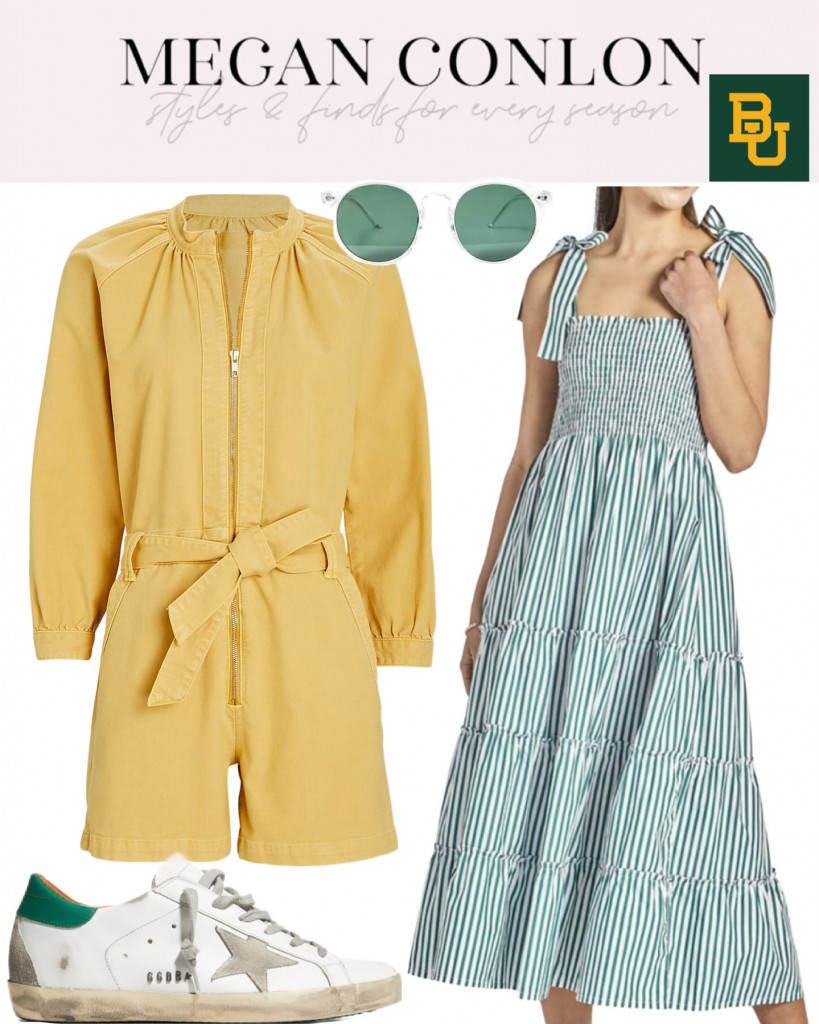 BAYLOR – Green and Yellow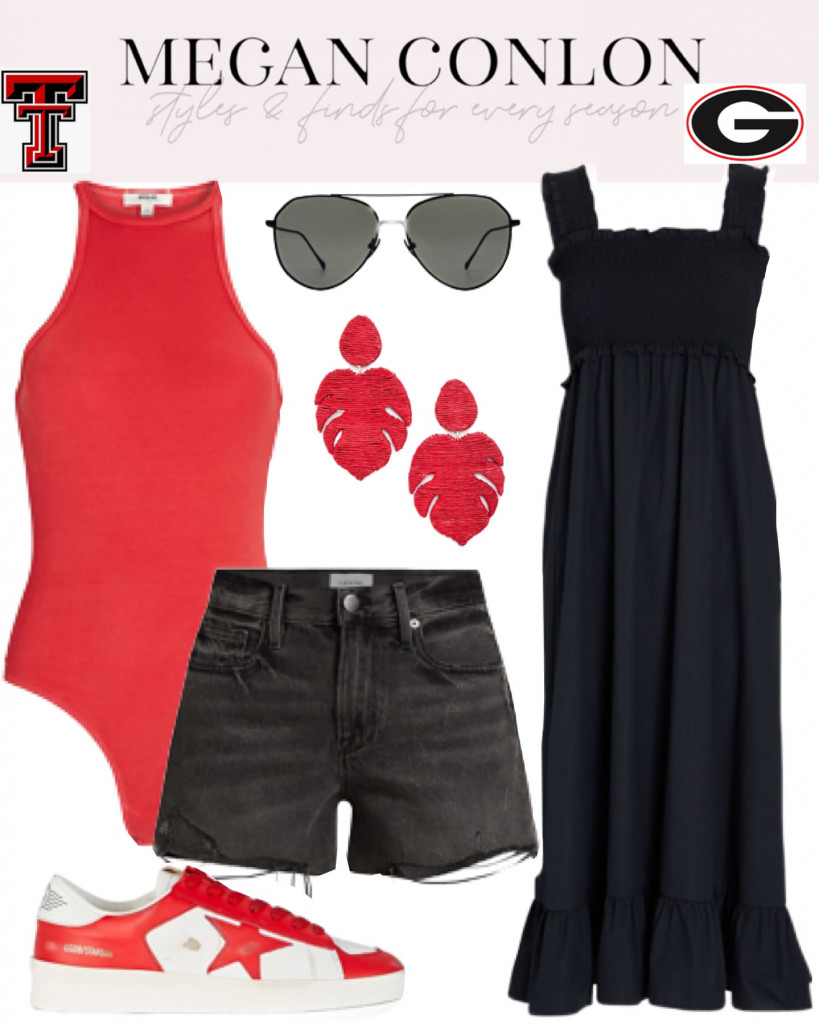 TEXAS TECH & UGA – red and black
There is only a link for Texas Tech on MC but if you're a Georgia fan, you can shop under the Texas Tech link for my red and black finds!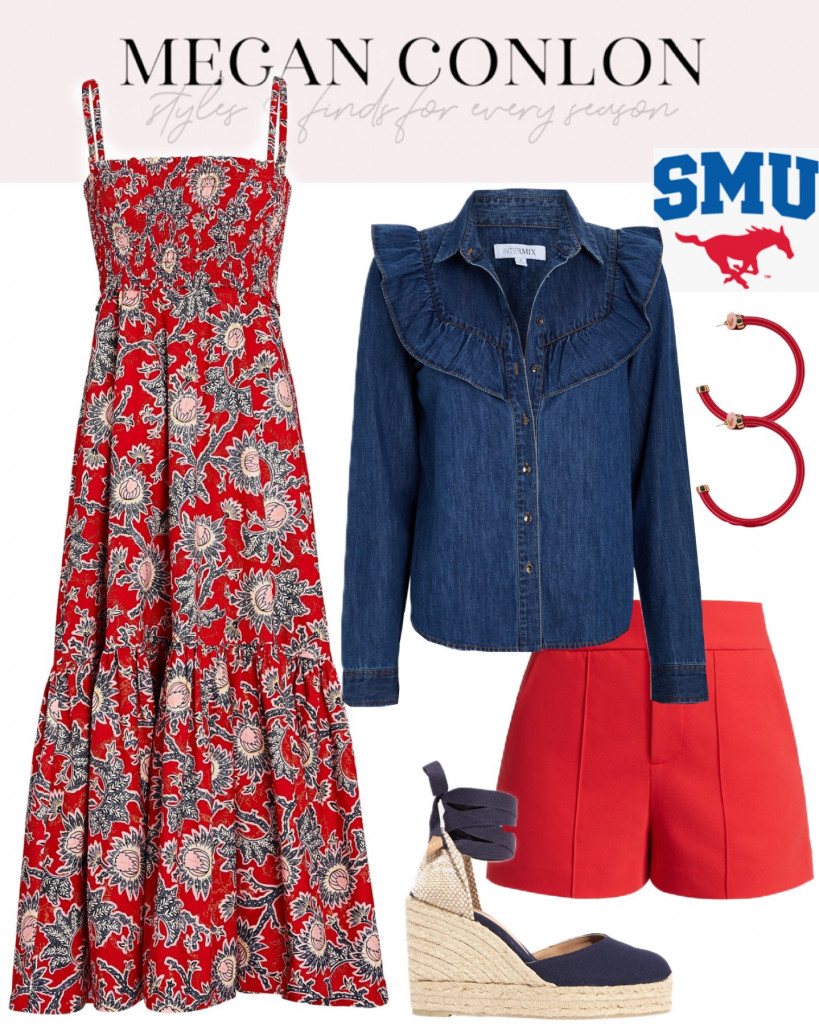 SMU Mustangs – red and blue
Red Hoop Earrings – Hoo Hoops $38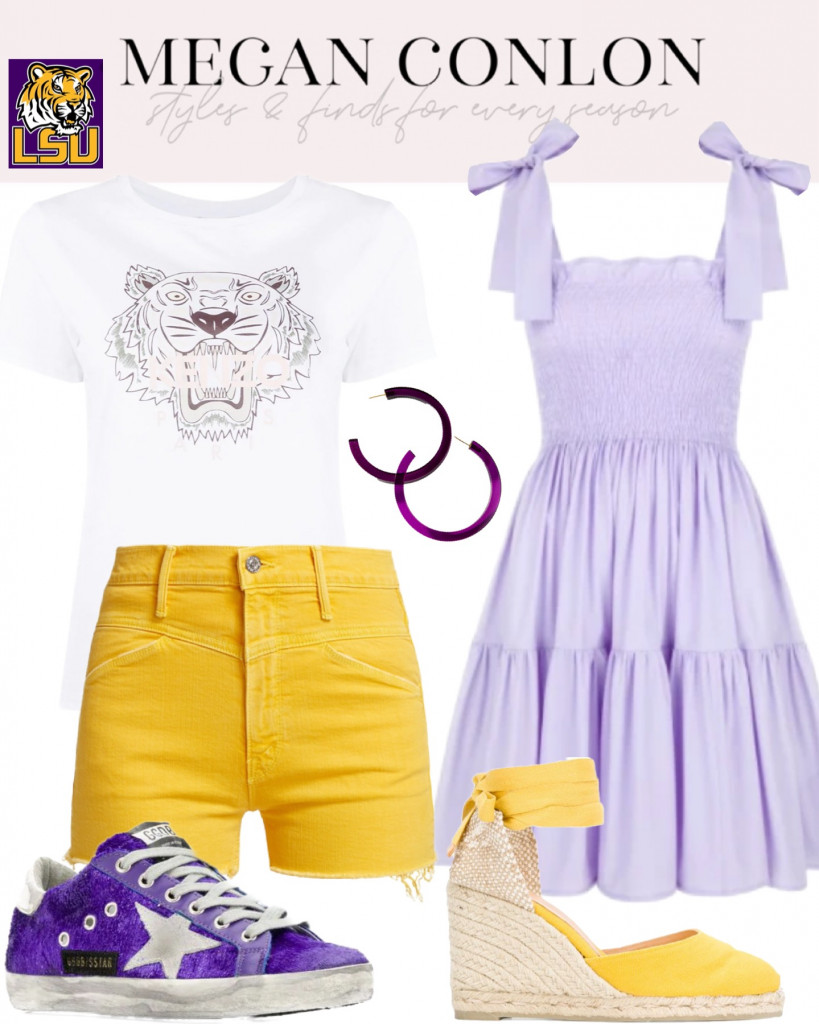 LSU Tigers – purple and yellow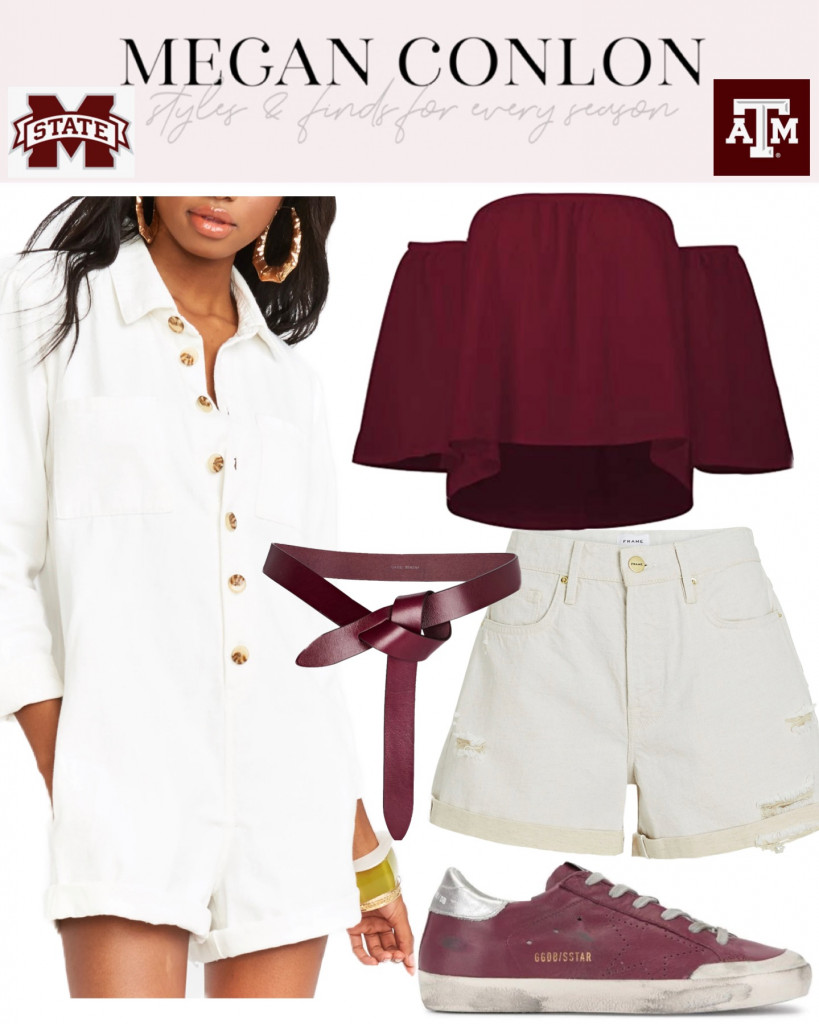 TEXAS A&M & MISSISSIPPI STATE
You will only see an A&M link on MC, but if you're a State fan, you can shop under the Aggies link for my maroon and white picks!
Also, for my A&M girls, please note that the summery maroon tops and dresses are hard to come by! If I find a maroon warm weather top, I will post it! But, be patient, I'm always looking for maroon pieces for my Aggies 🙂

Keep checking my GameDay link on MC for lots more finds coming this season! I'll also have a lot of fun tailgate and GameDay content coming for you soon!
GameDay Tailgate Tent – click the link to shop