Custom Collegiate Cups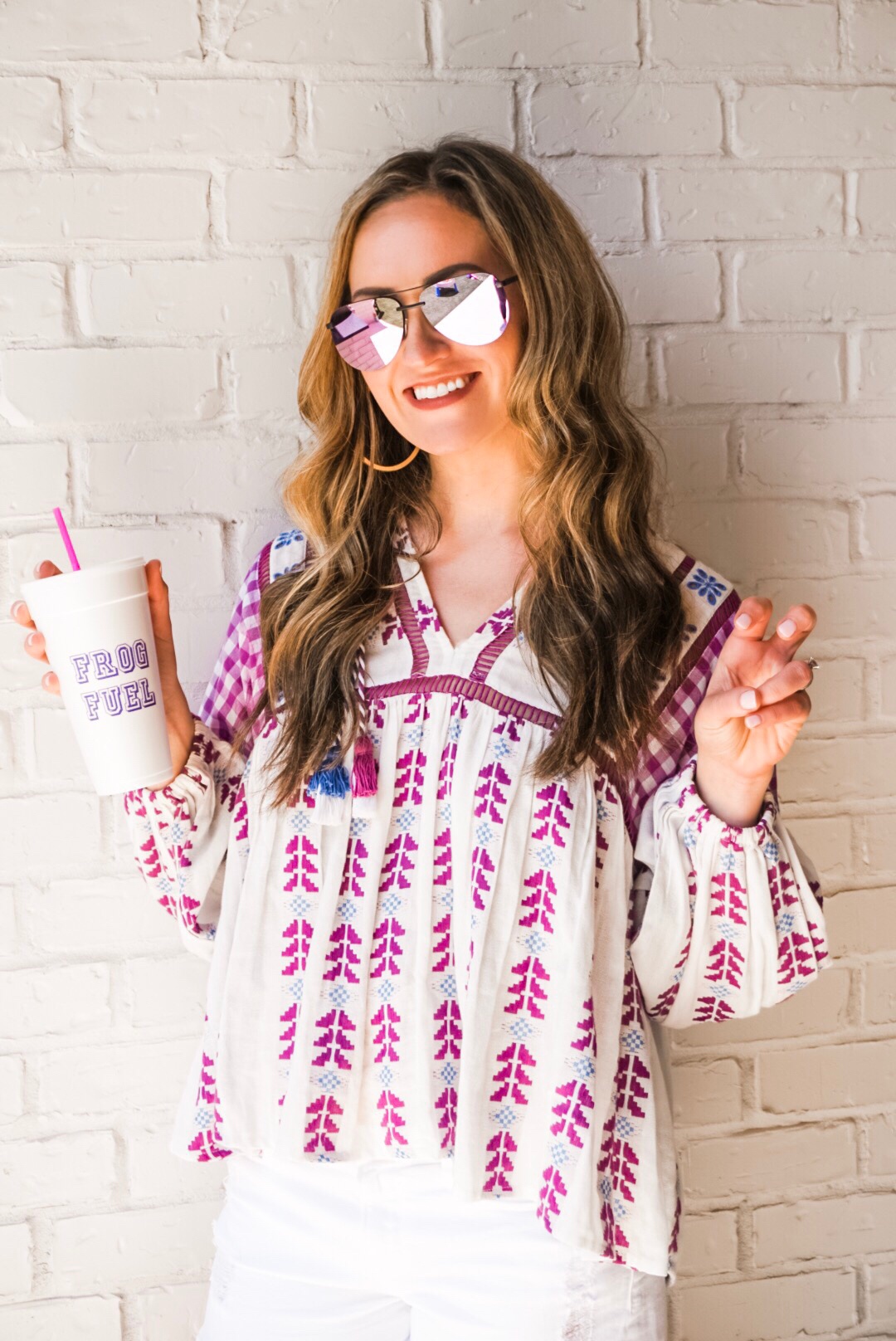 GameDay ready from head to toe and sippin on that Frog Fuel! Yes, even your drinkware can rep your team! In my house when we make a cocktail or serve drinks to our guests, we use only our finest china, these Frog Fuel styrofoam cups. 
    I came across a website called Totally Promotional a couple of years ago and they sell many different customizable products, such as this 24oz. Styro Cup! I created the "Frog Fuel" logo, using their font, and color options. When it's time to add to cart, I order 200 at a time, with lids, and gift them to Keith for Christmas. Custom styros are a great gift idea for your husband, boyfriend, girlfriend, college student, as a graduation gift, hostess gift,  you name it! 
    For those of you wondering what Frog Fuel is, it's our favorite GameDay cocktail! I always measure my liquor I pour into my cup because I like to know exactly what is going into my drink. Always drink responsibly! Side note: Everyone should use a lid on their drinks, especially at a tailgate, and always watch when someone is making you a beverage of any kind. Safety First!
Frog Fuel
Ice

1 shot Tito's Vodka

Topochico 

A splash (or more if you like it sweeter) of Simply Blueberry Lemonade

2 lime wedges (optional)