Now that it is finally Spring, and with Easter right around the corner, I thought it would be the perfect time to post my two Easter Tablescapes! If you have followed along with me on Instagram, you have seen my love for all things Lucy Grymes, Swoozies, Trader Joe's, and the Target Dollar Bins. They are my go-to spots when it comes time to set my table. There are two DIY Centerpiece Video Tutorials linked below and lots of great last minute finds for your Easter Table.
View my Adult and Kid's Easter Tablescapes below and find links to just about everything I used!
Adult Table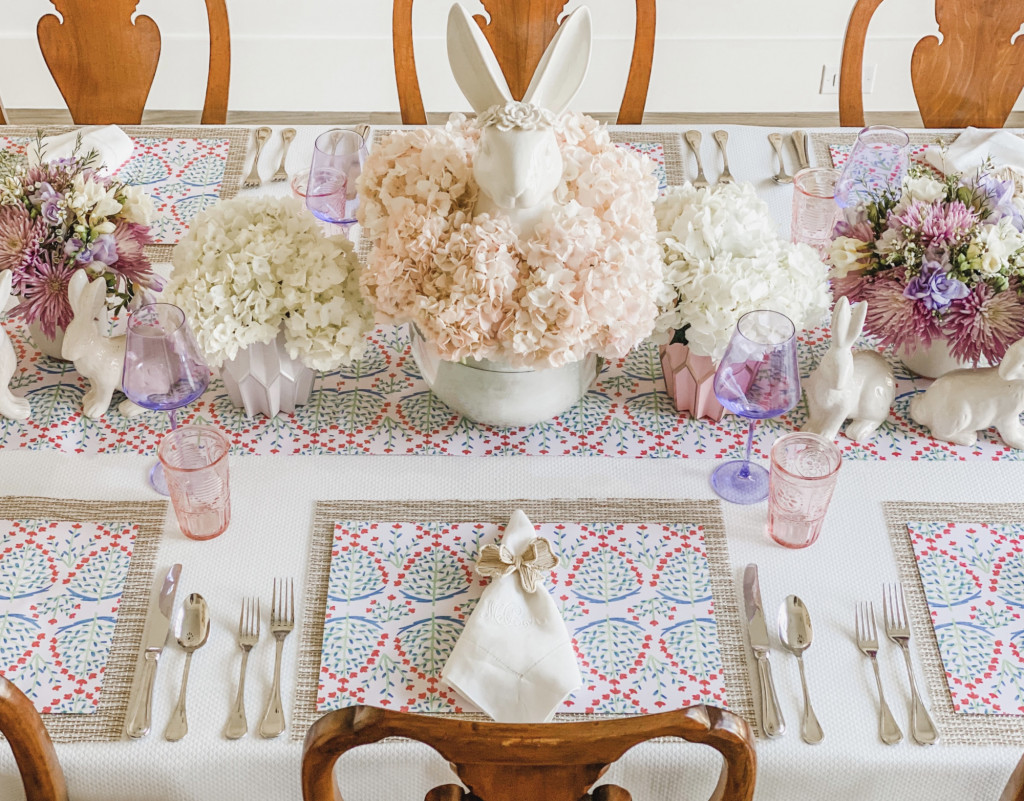 Flower Crown Bunny Head  – From Tuesday Morning
Table Cloth | Gold Placemats | Block Print Paper Placemats | Paper Vase Wraps | Similar Monogrammed Napkins | Bow Raffia Napkin Rings | Lavender Colored Glasses | Pink Tumbler Glasses Set of 4 | White Ceramic Bunnies |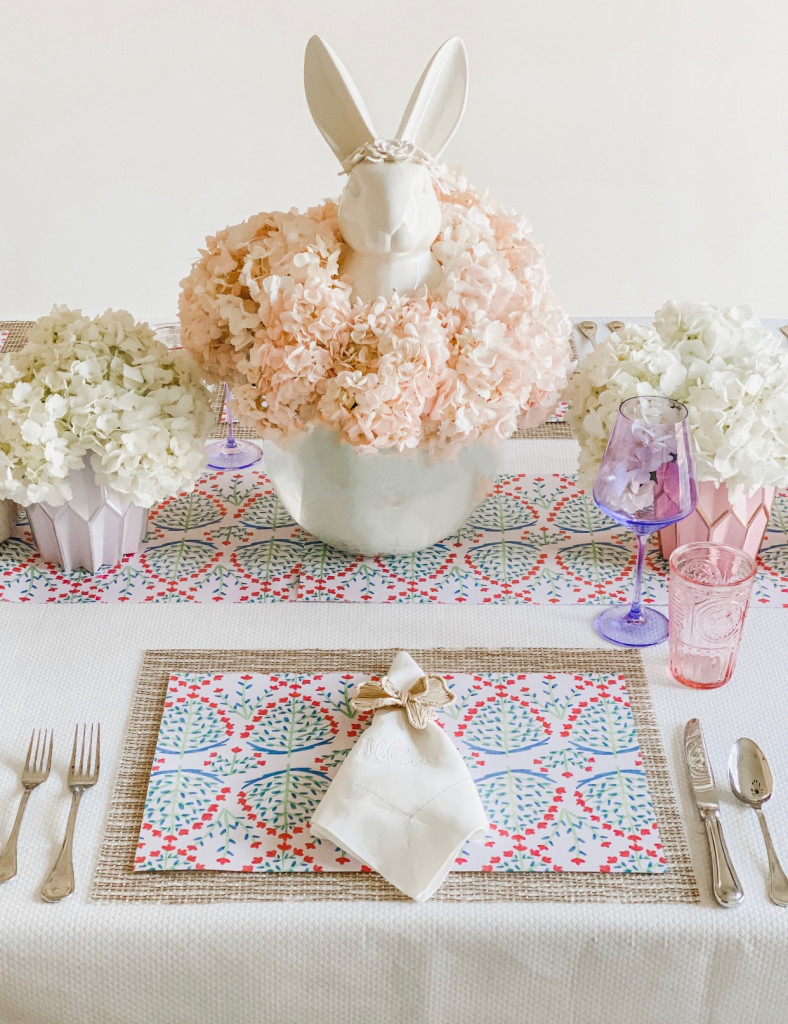 Click Here to watch my DIY Bunny Head Centerpiece Tutorial!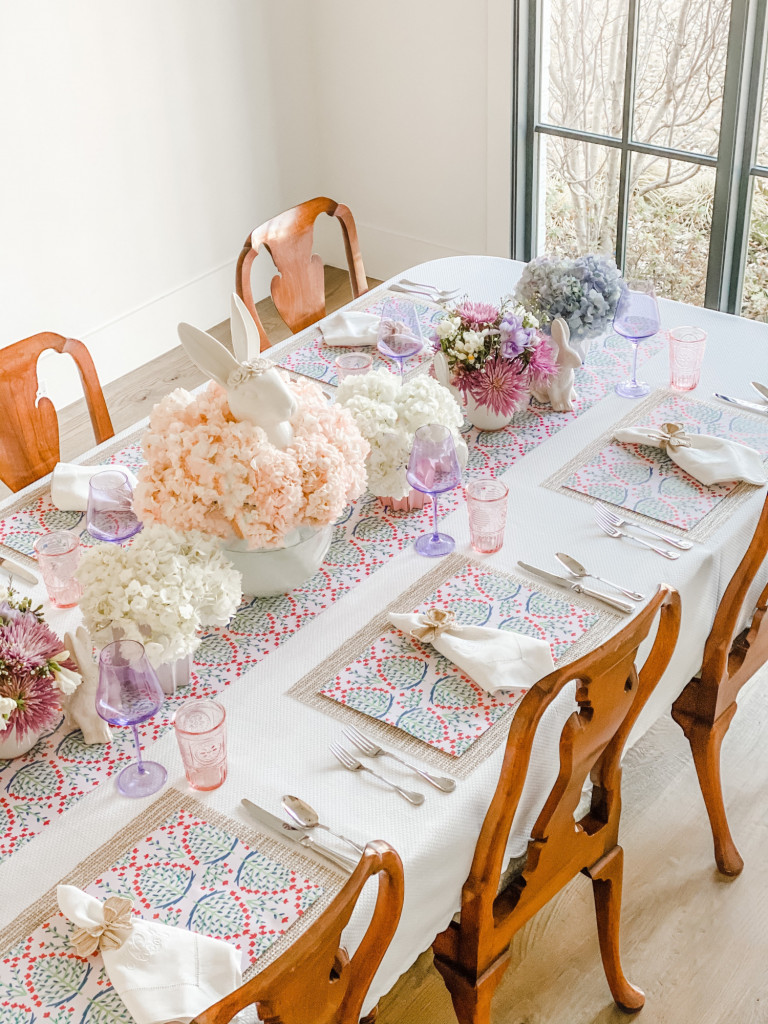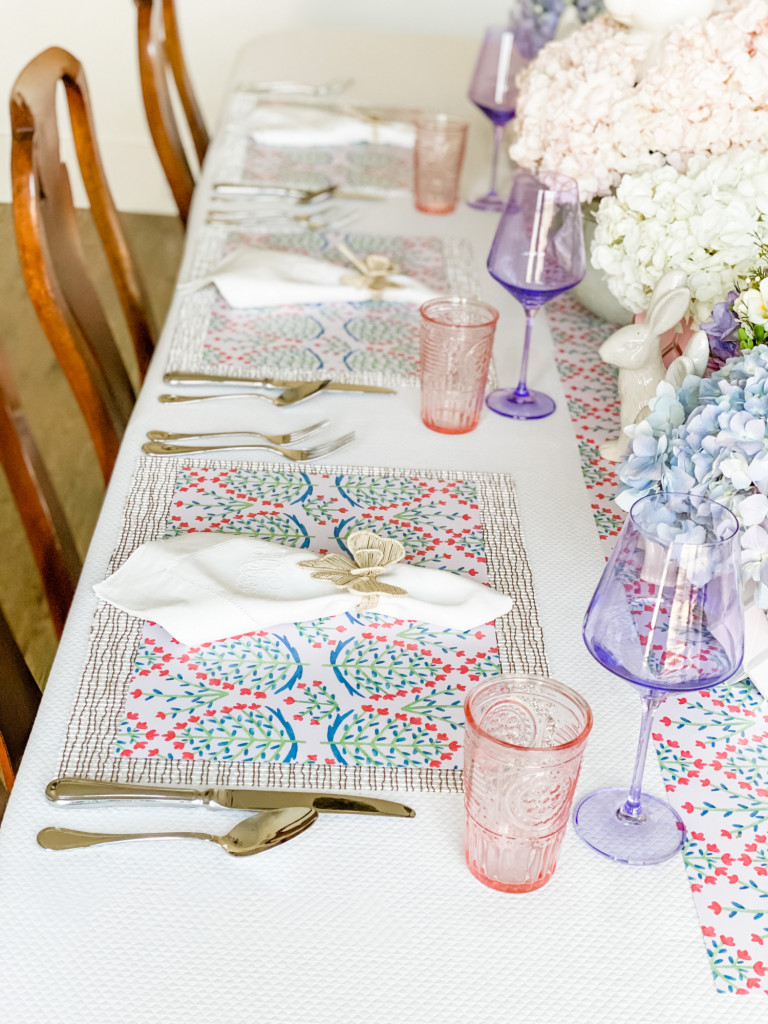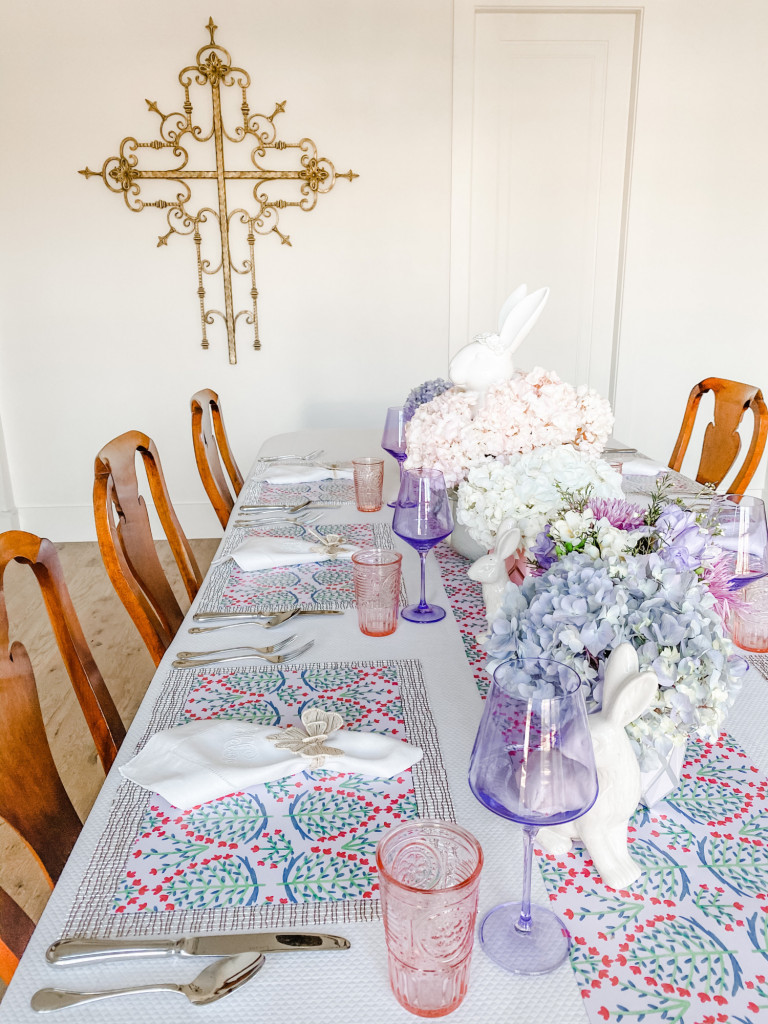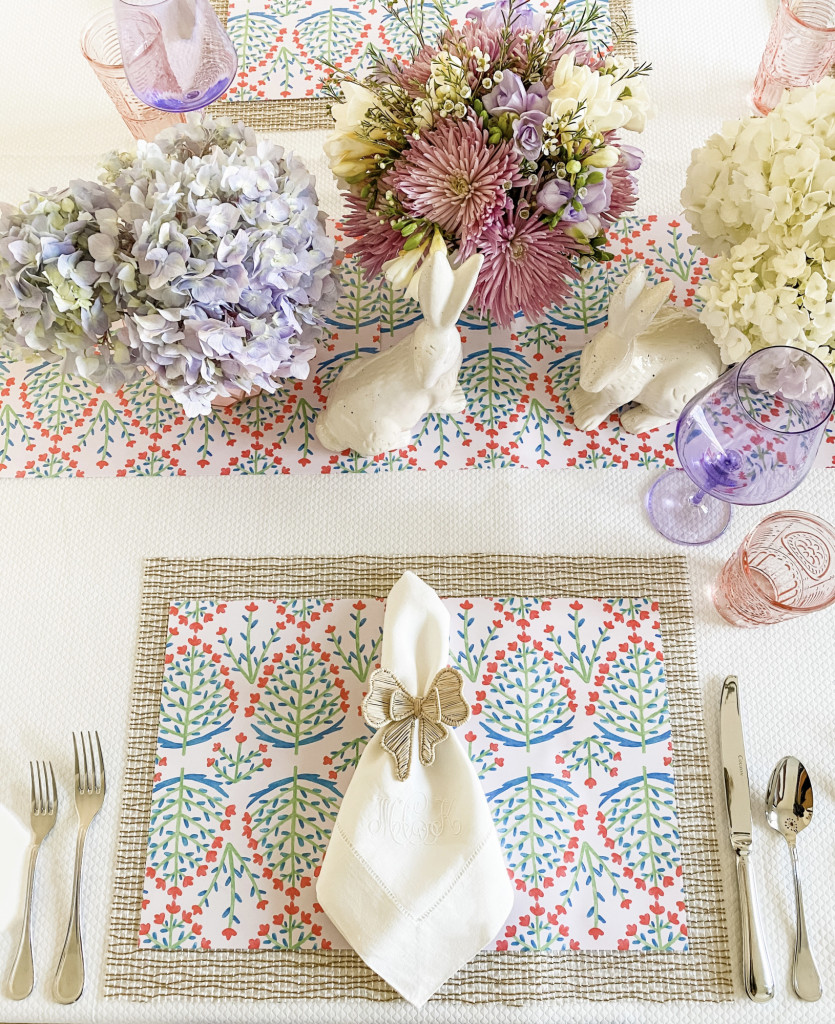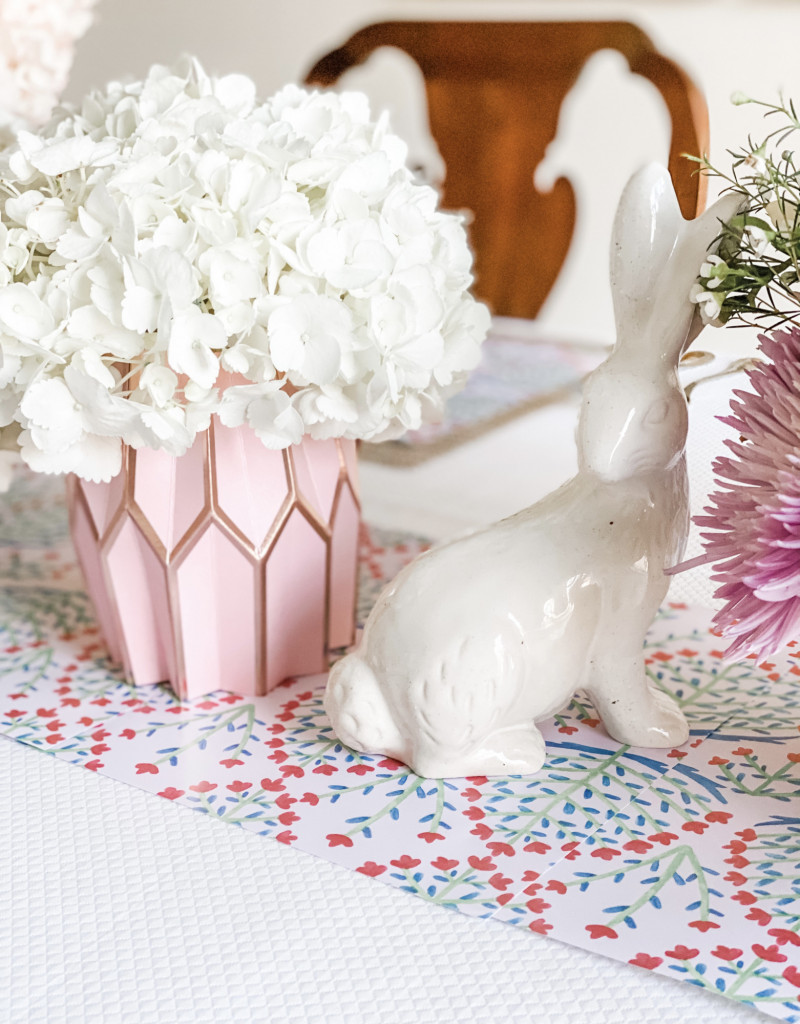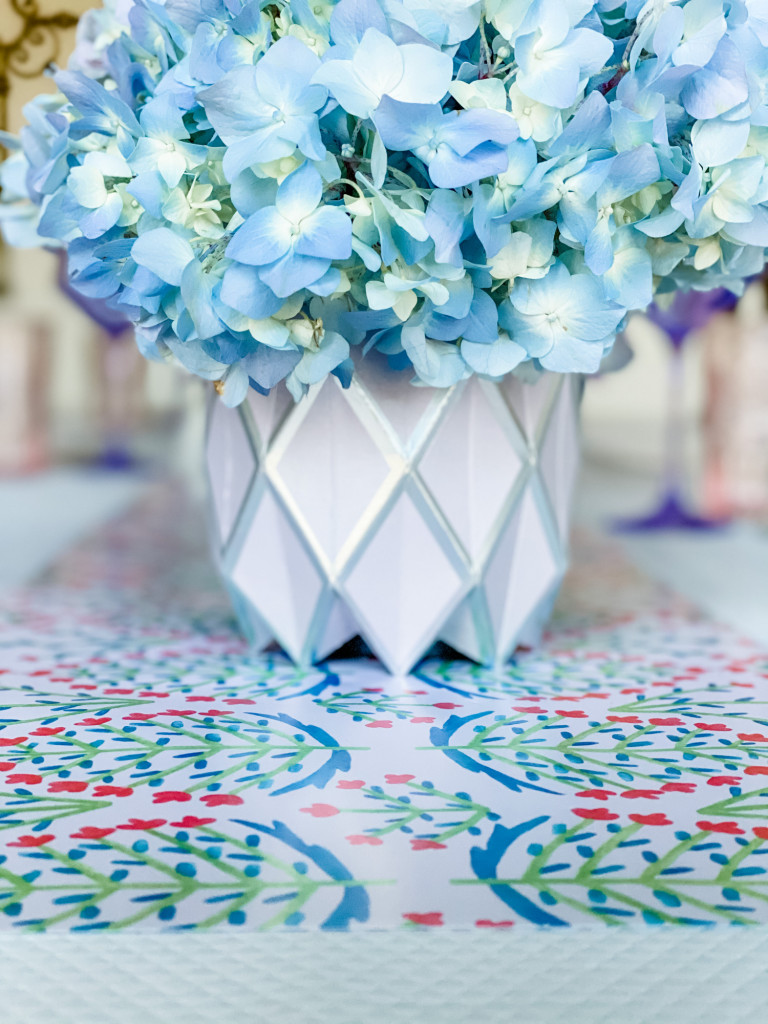 The Kids Table
Use code MEGAN15 to get 15% off your Lucy Grymes order!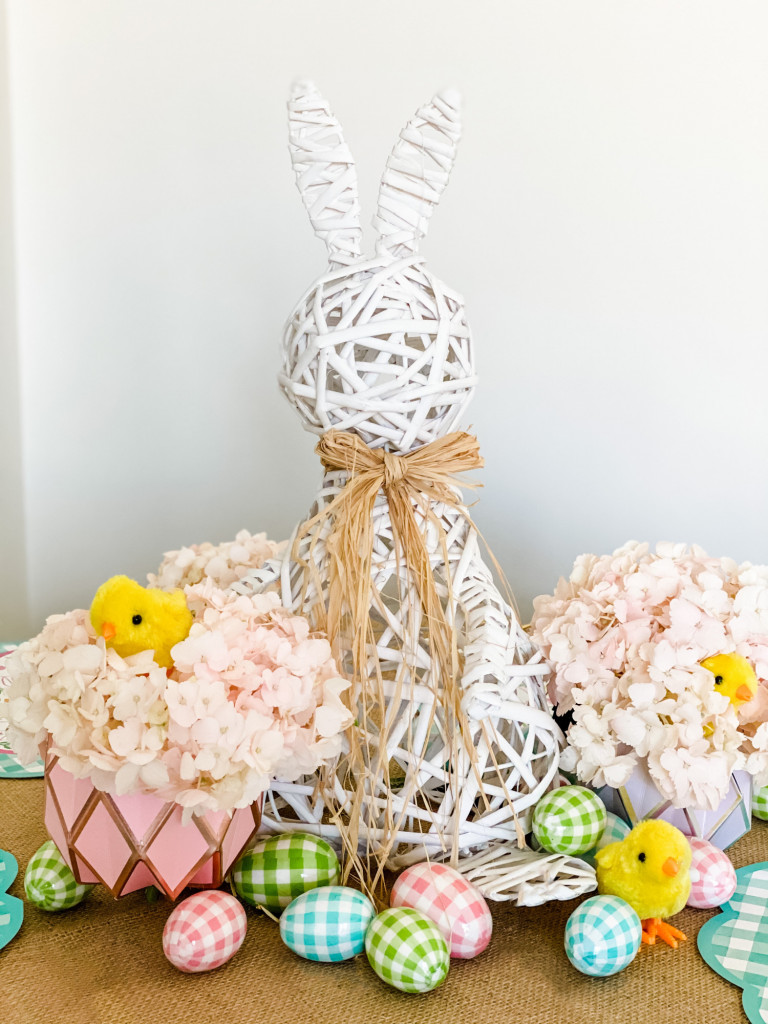 Click here for a fun way to use your Lucy Grymes vase wraps for Easter!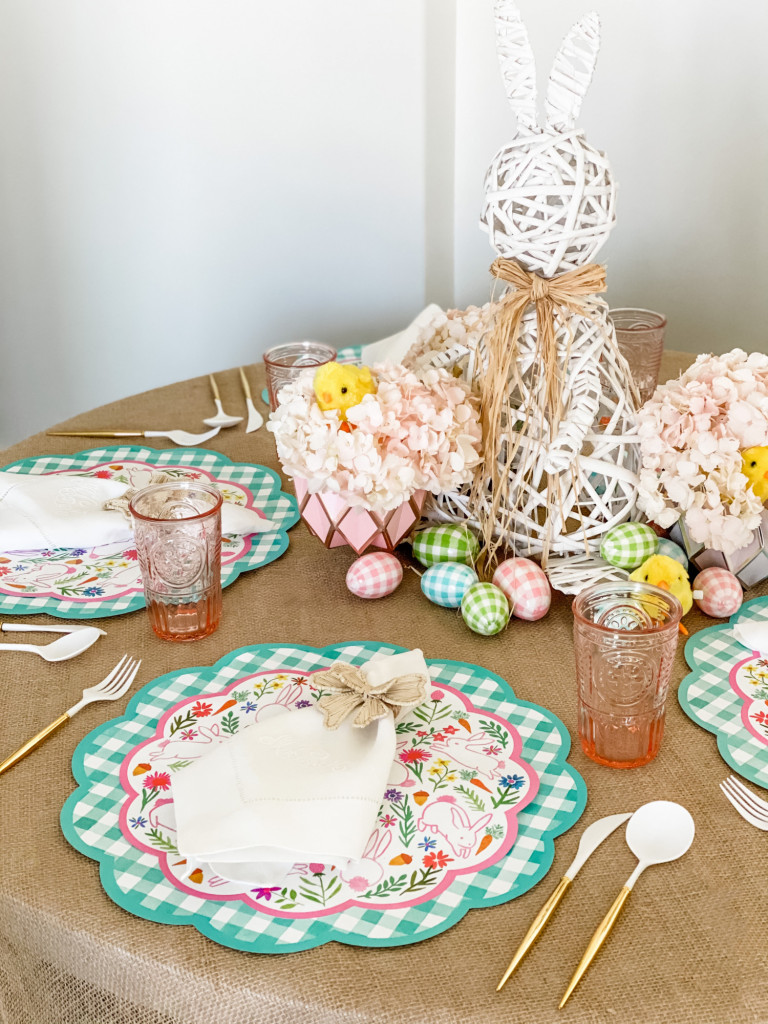 Wicker Bunny | Lucy Grymes Pink Vase Wraps | Wind Up Chicks | Gingham Easter eggs | Pink Tumbler Glasses Set of 4 | Lucy Grymes Gingham Paper Placemat | Paper Bunny Charger | Gold & White Plastic Flatware | Similar Monogrammed Napkin | Raffia Bow Napkin Ring |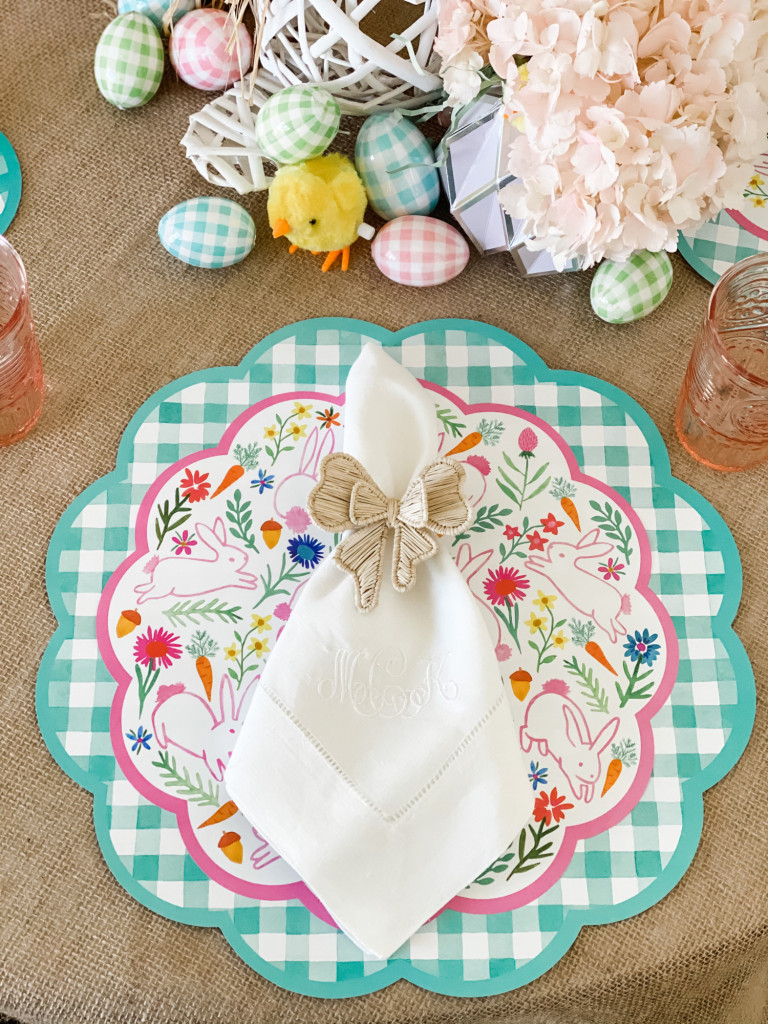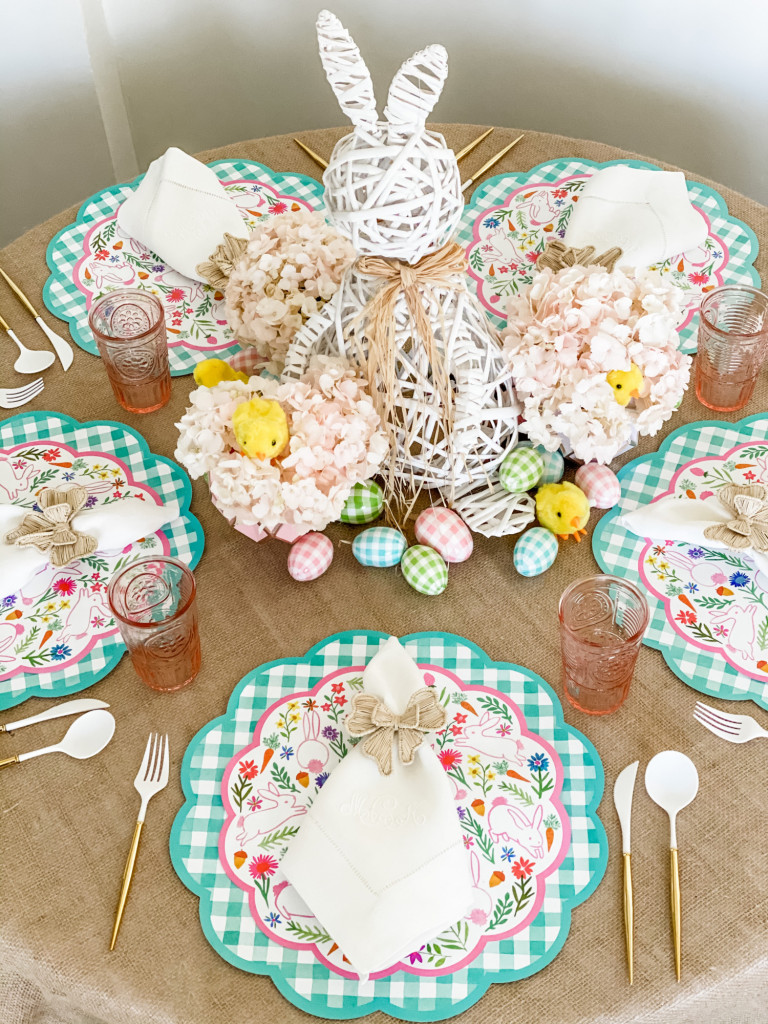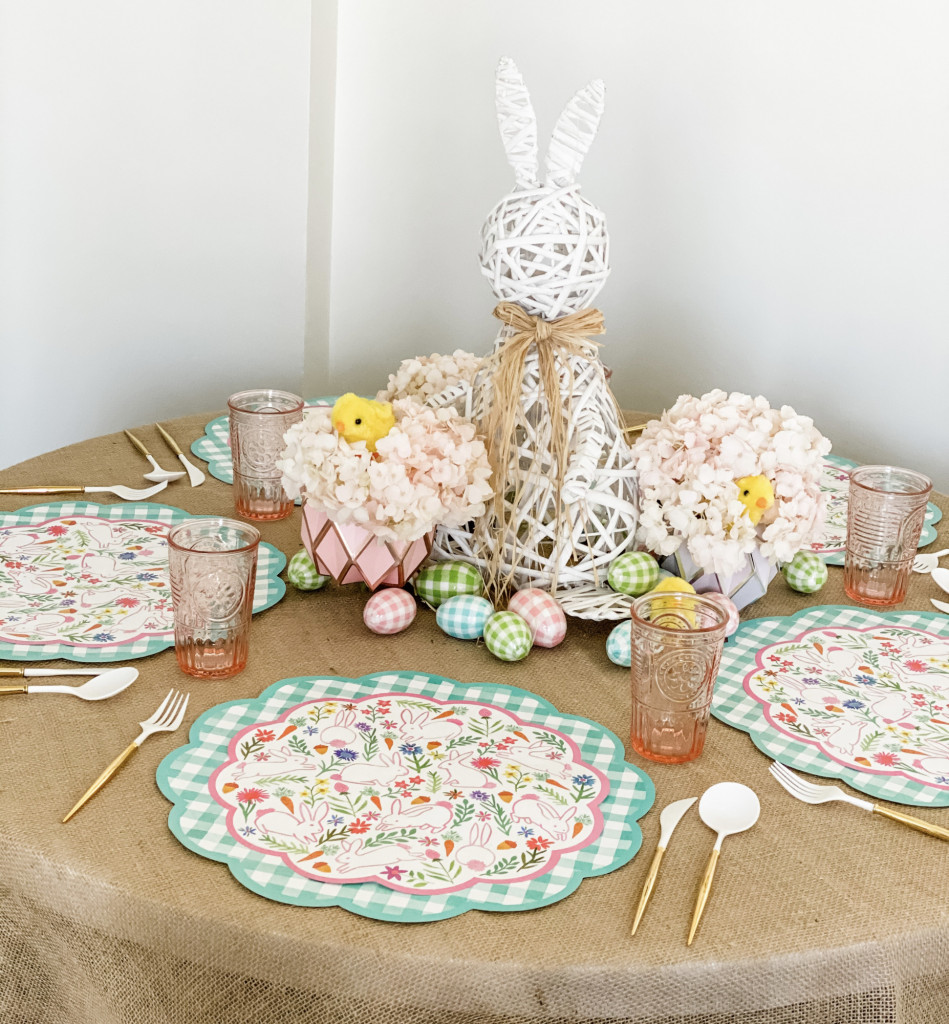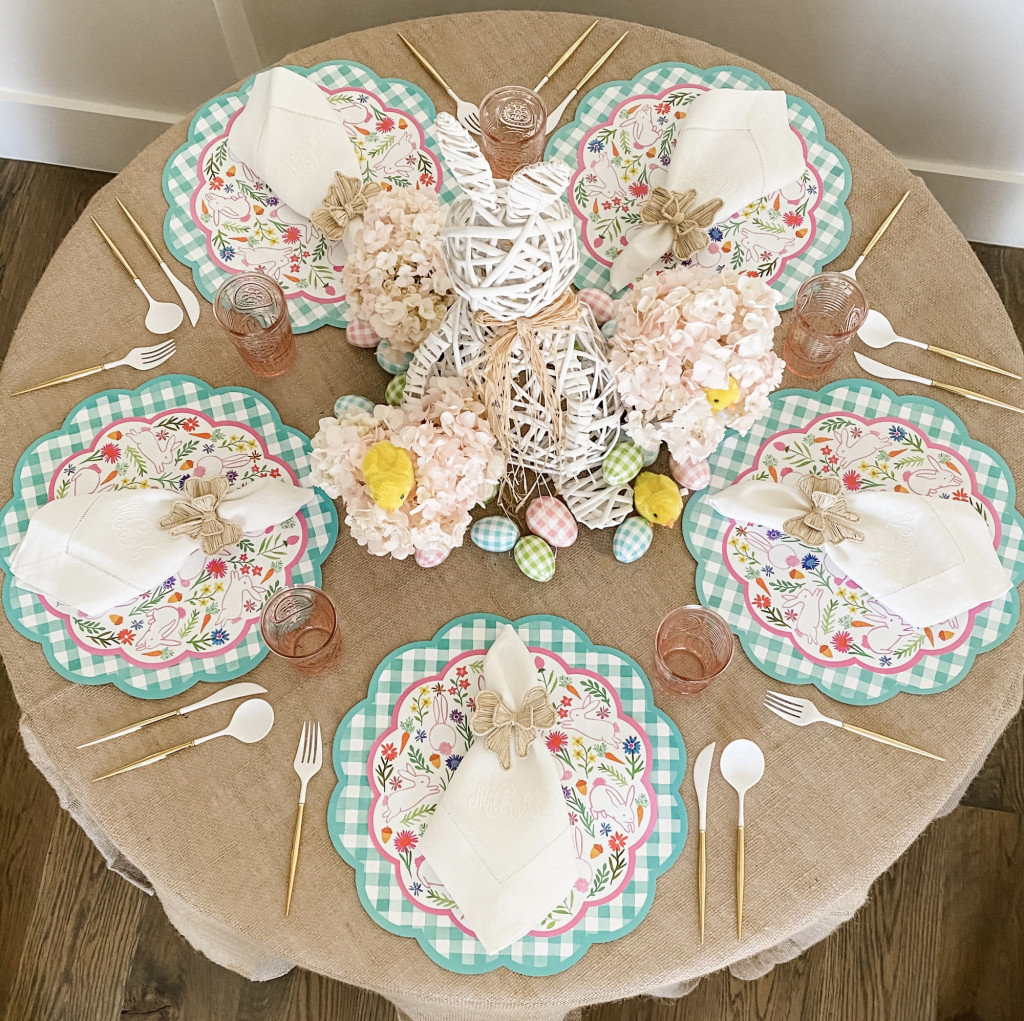 Click Here for some last minute Easter Basket Ideas!