For those that follow my blog, you may have noticed my "Current Favorites" on my Homepage. This is directly underneath my Featured Post and it highlights the styles and finds that I am currently loving! Each month, I will write a post on why I give these featured items, a five star review!
Side Note: Any text you see in Pink, is clickable and a direct link to the website or the product I am featuring below!
Current Favorites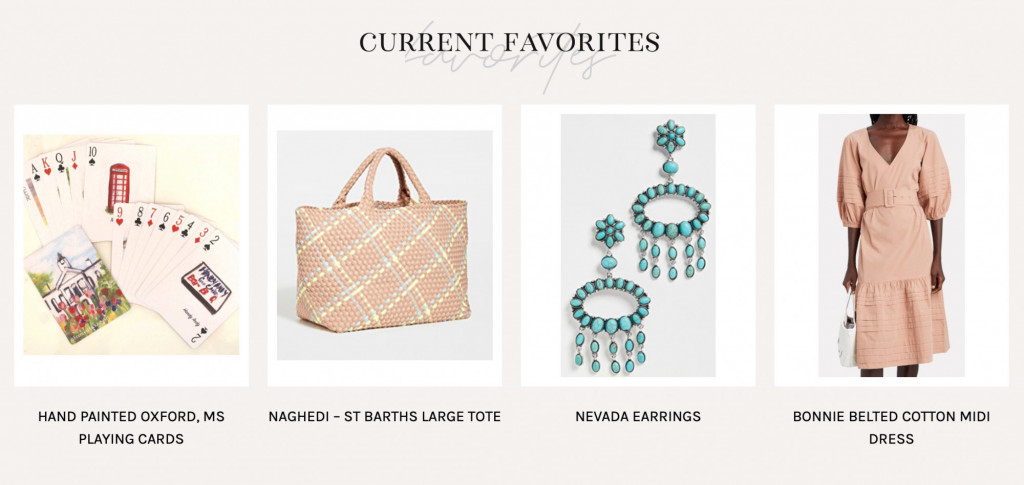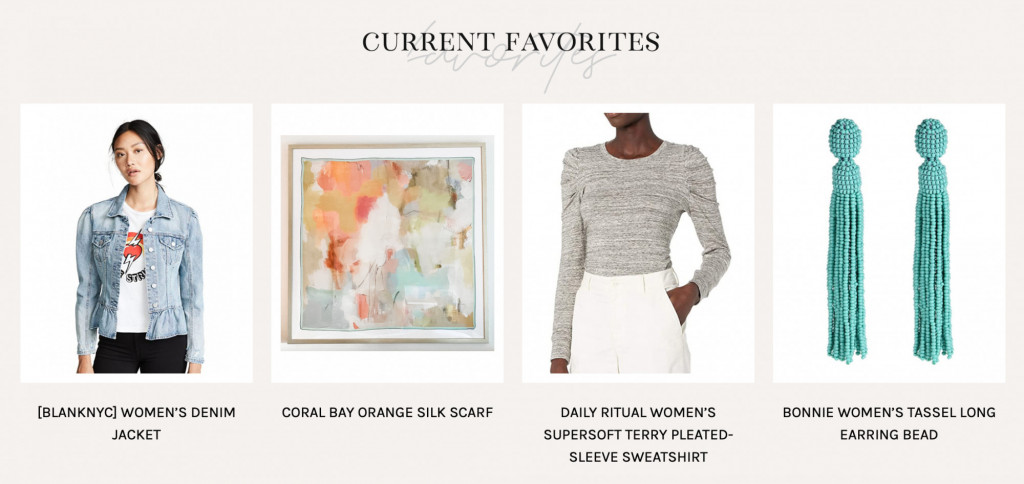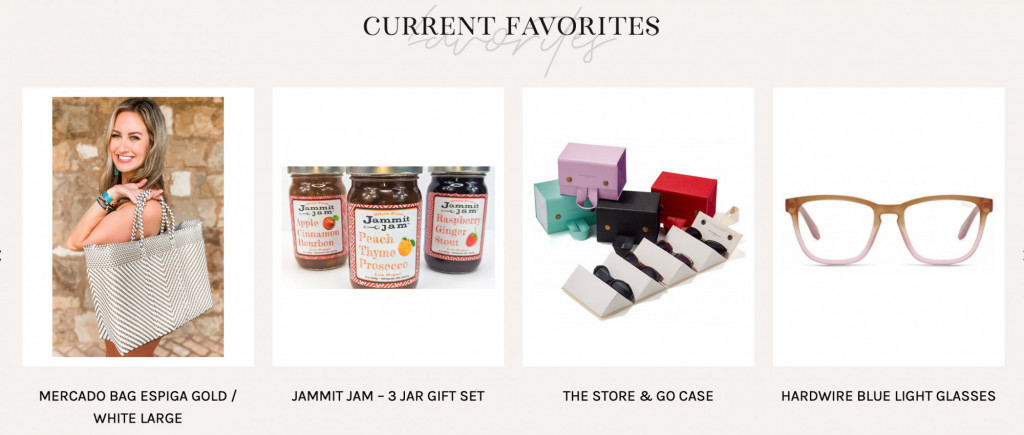 Hand Painted Oxford, MS Playing Cards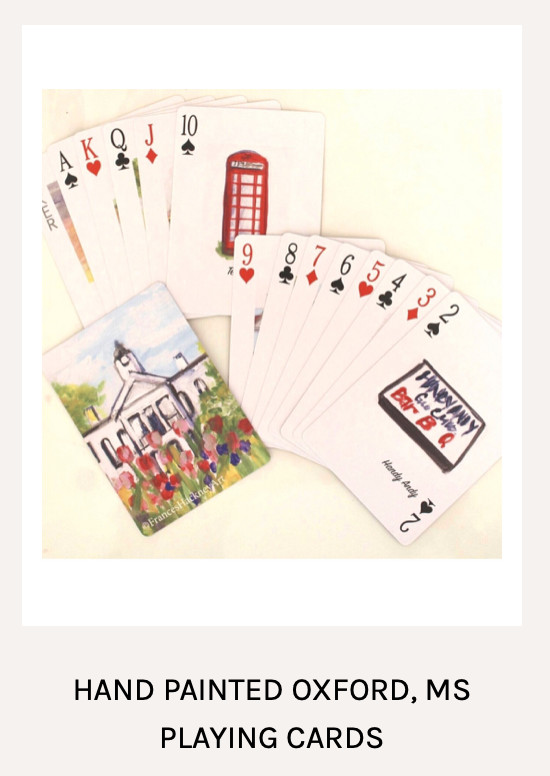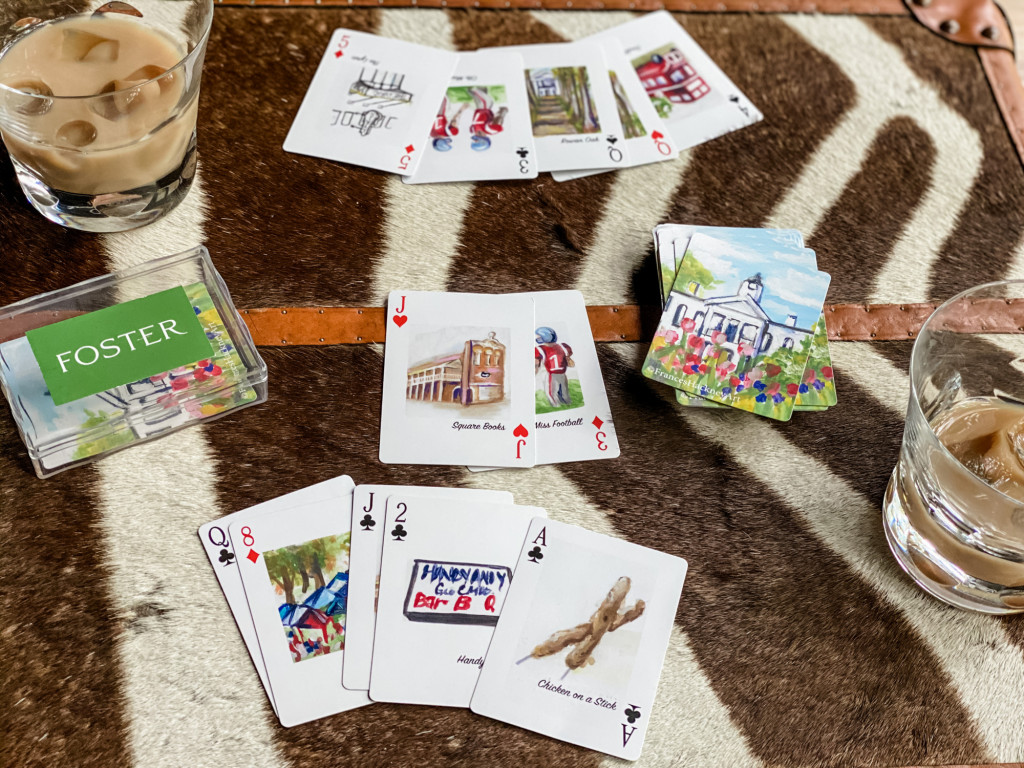 These adorable Hand Painted Oxford, MS Playing Cards is probably one of my favorite finds right now! Foster is a mother daughter pair, that creates "hand-painted paper goods and interior design lines"! I just can't get enough of their unique products! From hand-painted gift tags, playing cards, cocktail napkins, and custom design work, Foster has it all!
Fun Fact! Mom, Kim, and Daughter, Frances, are both Ole Miss alums (HOTTY TODDY), so it's only fitting they featured their Oxford, MS Playing Cards first! Rumor has it, they're about to release a full line of college hand painted playing cards! So stay tuned for this release because these playing cards would be a phenomenal gift idea and a great stocking stuffer! Hoping they will come out with a TCU deck for the hubs :)!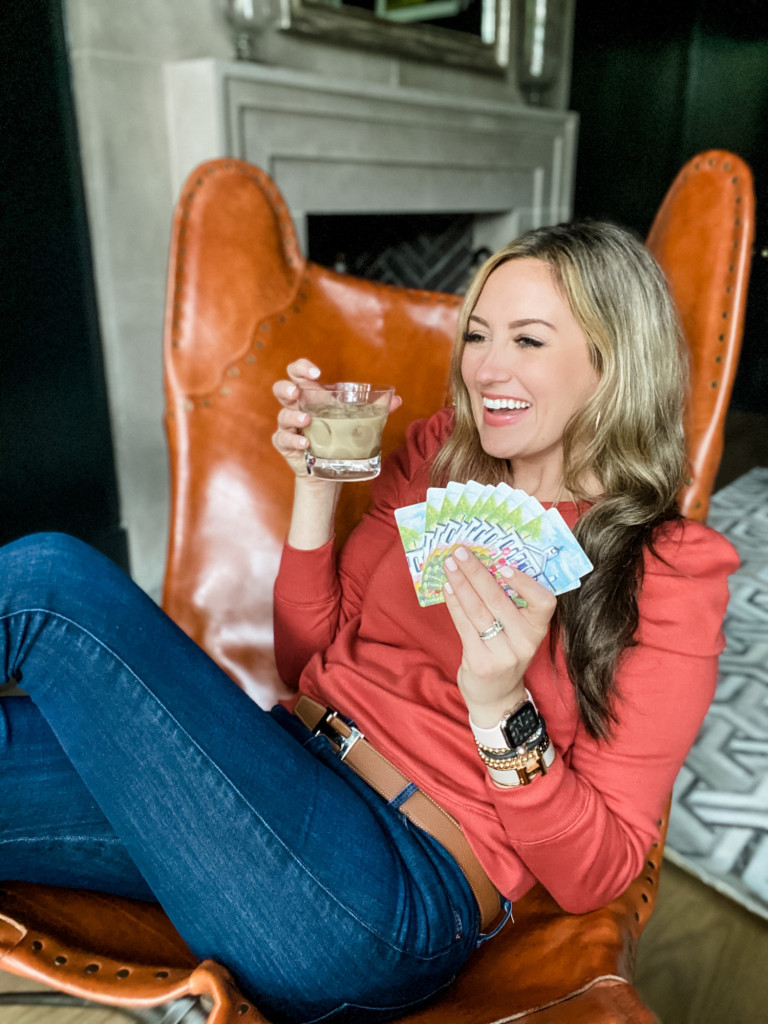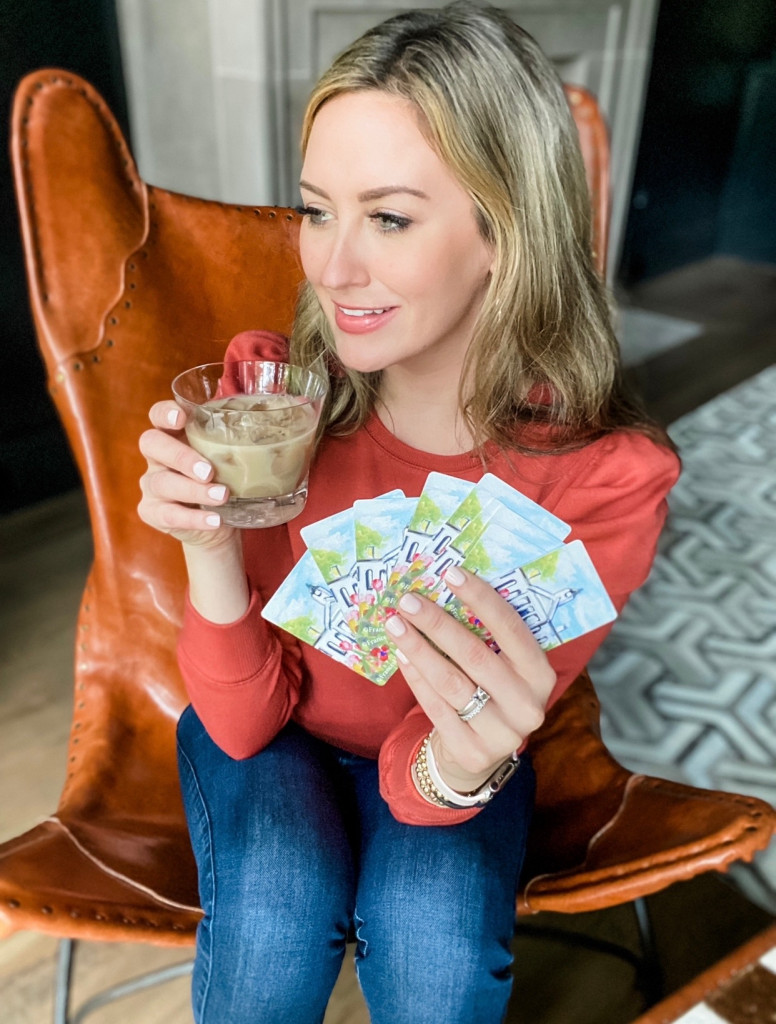 Sweatshirt | High Waisted Denim
Keith and I love to enjoy cocktails in his Study, and playing with these Oxford MS cards really took me back to my college days! One of my favorite spots was called "The Burgundy Room"! The Burgundy Room is a bar that makes the BEST White Russians ever! So, it only seemed fitting to make some of our own while we played with these cards! Another great landmark featured on these cards, that I'd actually forgotten about was Handy Andy's BBQ! Their burger is seriously one of the best burgers I've ever eaten. YUM!
Winner Winner Chicken on a Stick Dinner!
The Ace is by far my favorite hand painted card in this deck. "Chicken on a Stick" is THE number one "late night" food spot in Oxford, MS. You can get a "Chicken on a Stick" at the local Gas Station (haha!) right off the Square (Oxford's Downtown). May sound gross, but all the food in this Gas Station is seriously delicious, they should have their own booth at the Texas State Fair!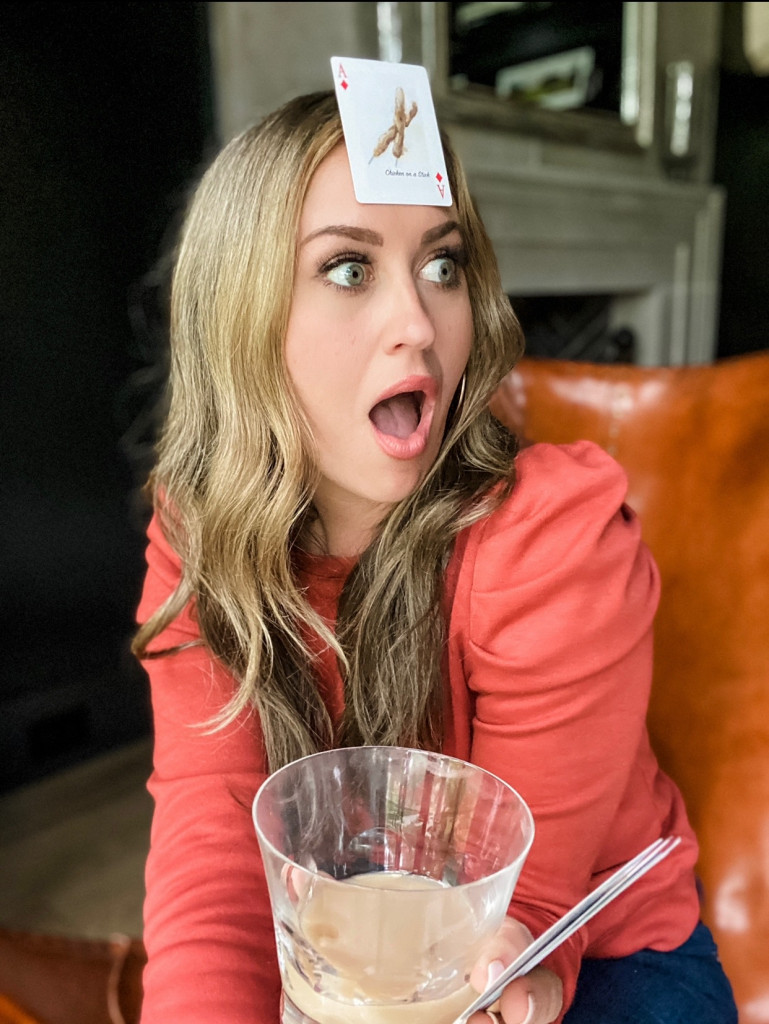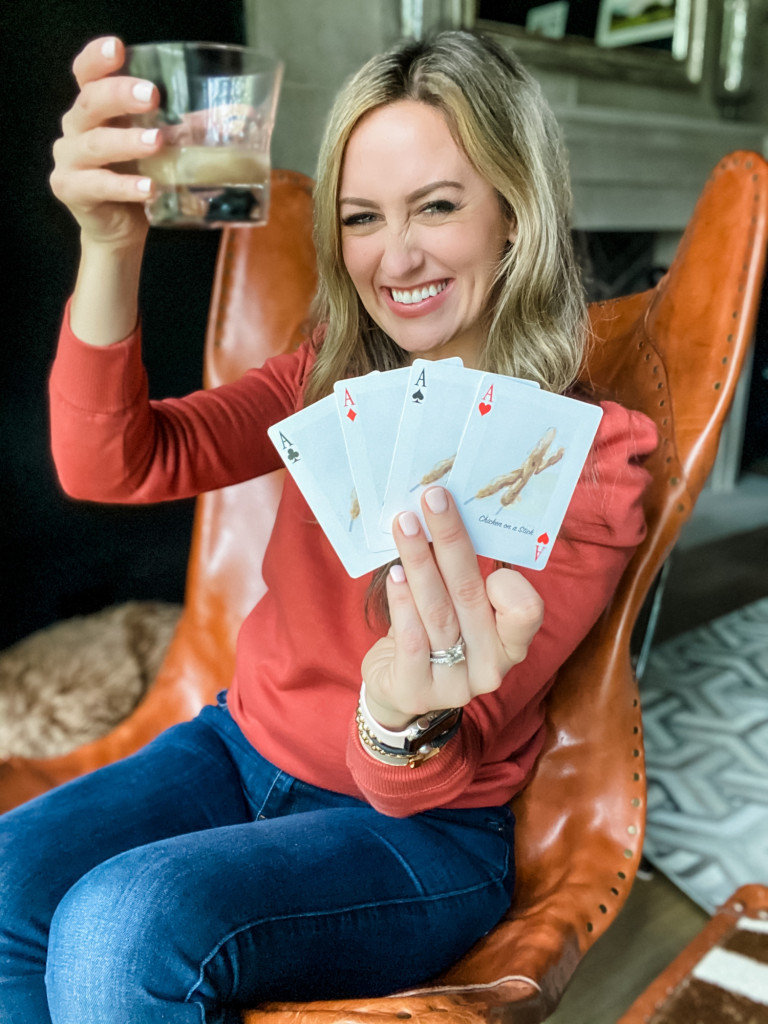 Click below for a direct link to these cards, other products & to learn more about Foster!
About Foster | Oxford, MS Hand Painted Playing Cards | Cocktail Napkins | Christmas | Gift Tags | Custom
St. Barth's Tote, Nevada Earrings, & The Bonnie Belted Cotton Midi Dress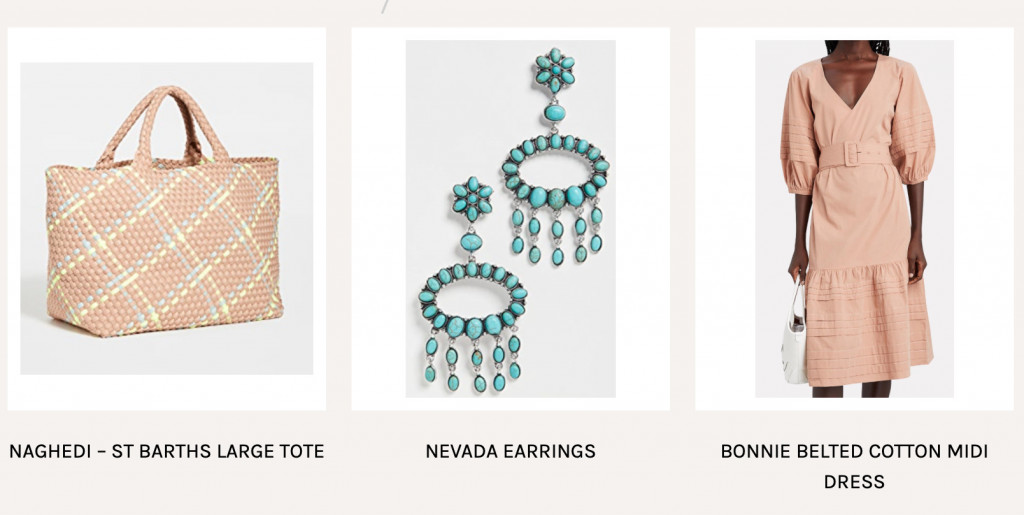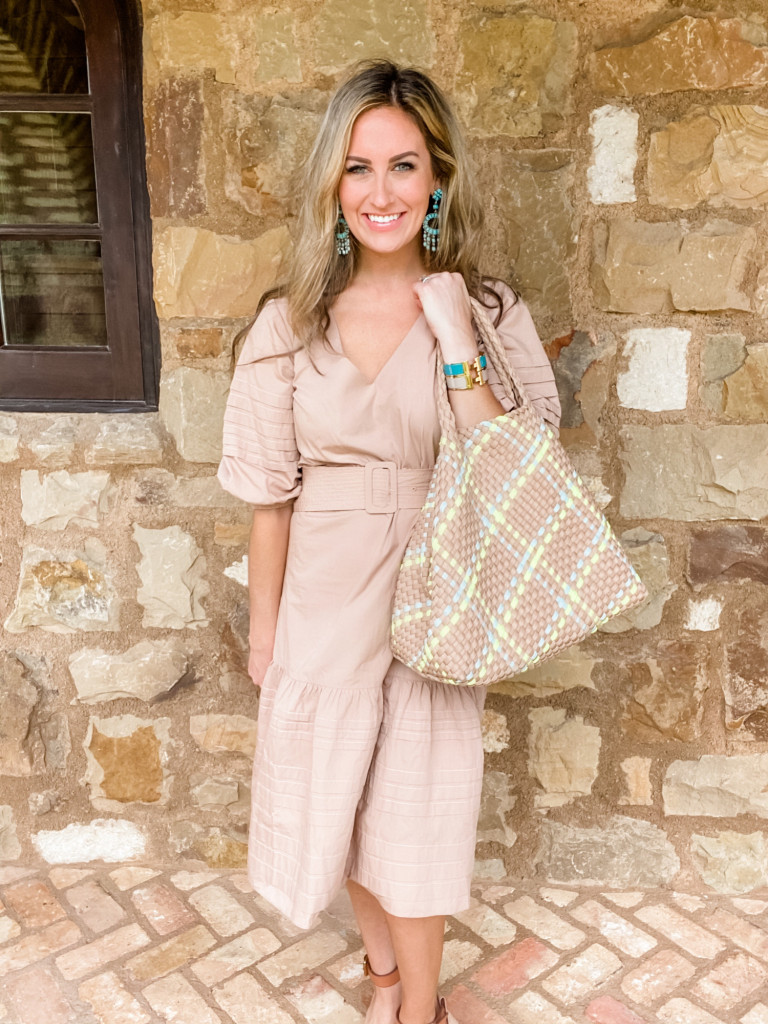 St. Barths Large Tote | Nevada Earrings | Belted Cotton Midi Dress
Seeing that I am wearing three of my "Current Favorites" in this image, I figured I would give my reviews on these items together!
This St. Barths Large Tote by Naghedi is neoprene and washable! My neighbor introduced me to this line and needless to say, I'm crazy about this bag. It also comes with a matching zipper pouch too. Great for an everyday bag, beach bag, or even a diaper bag!  Here are some other colors they have that I love too.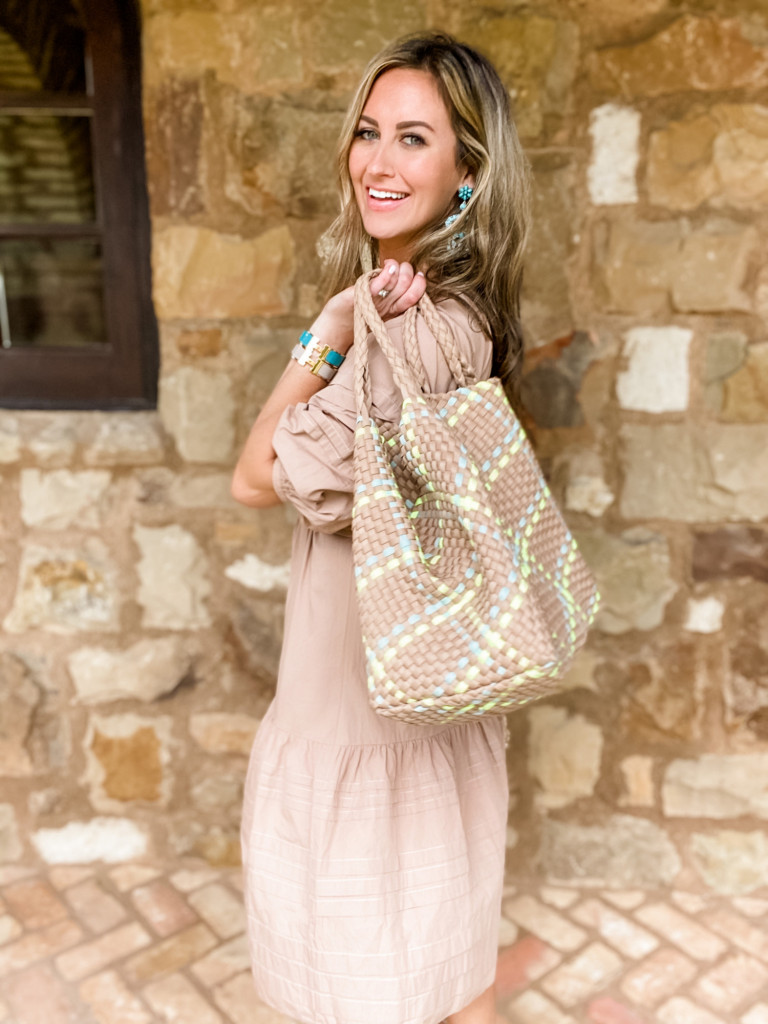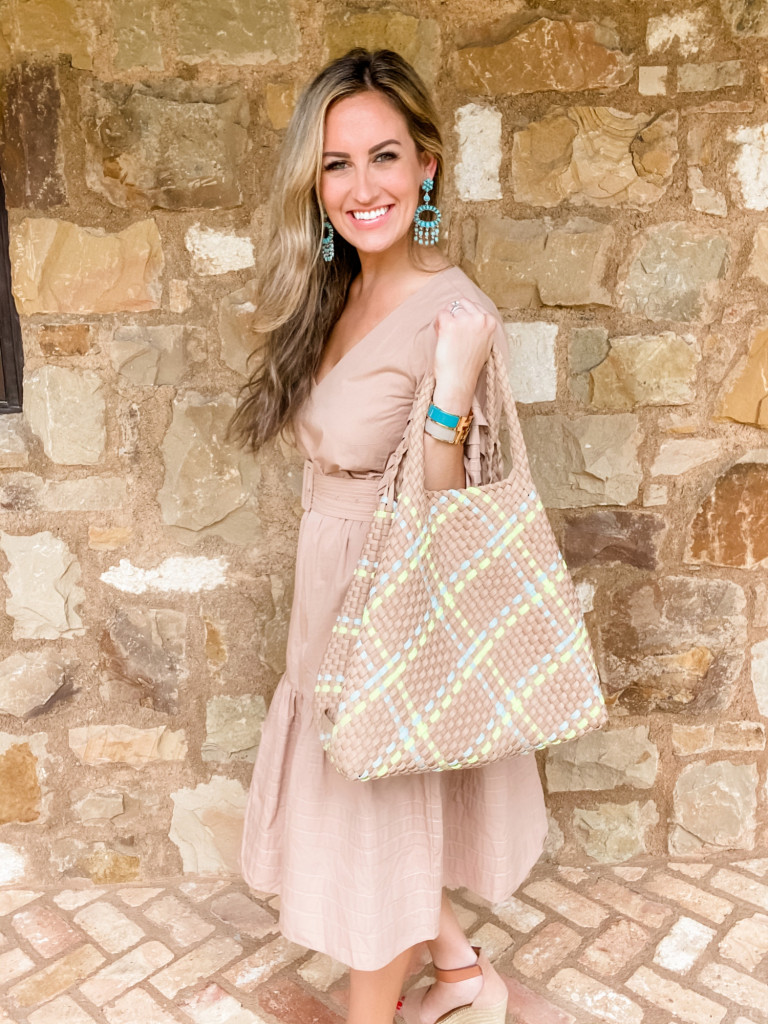 These Turquoise Nevada Earrings make such a statement and are $58! I'm a sucker for turquoise, maybe it's because it was my Mom's favorite jewelry to wear and I always loved the color as a little girl :). It's hard to find really pretty turquoise earrings under $100, so when I found these, I knew it would make my "Current Favorites" list!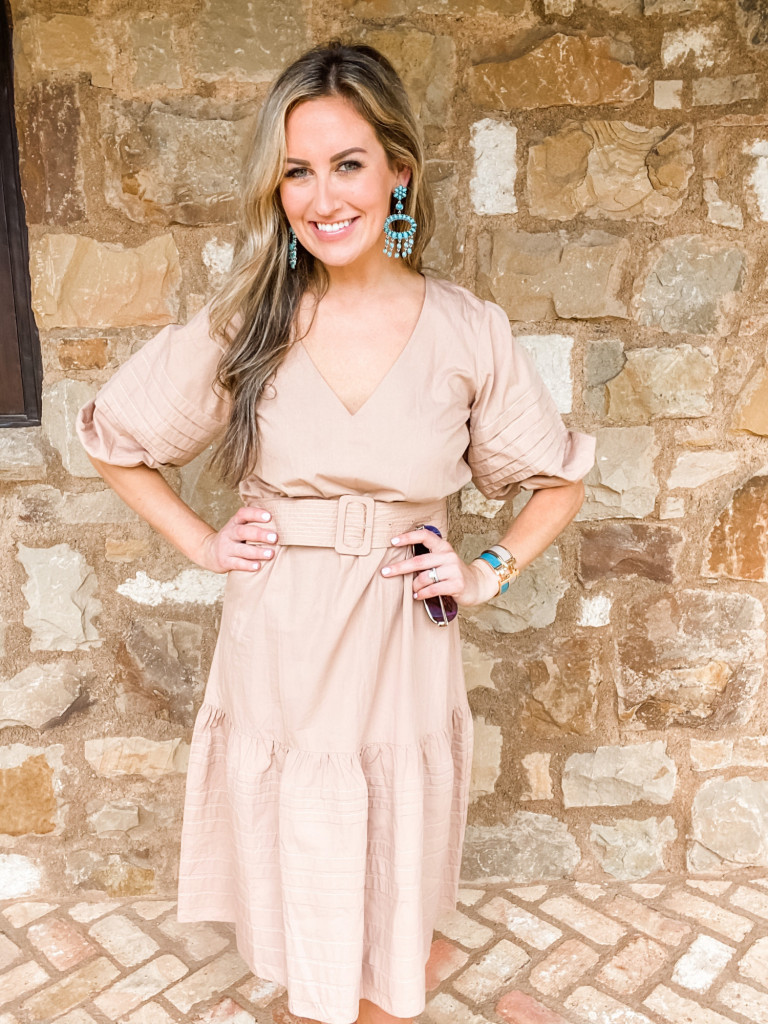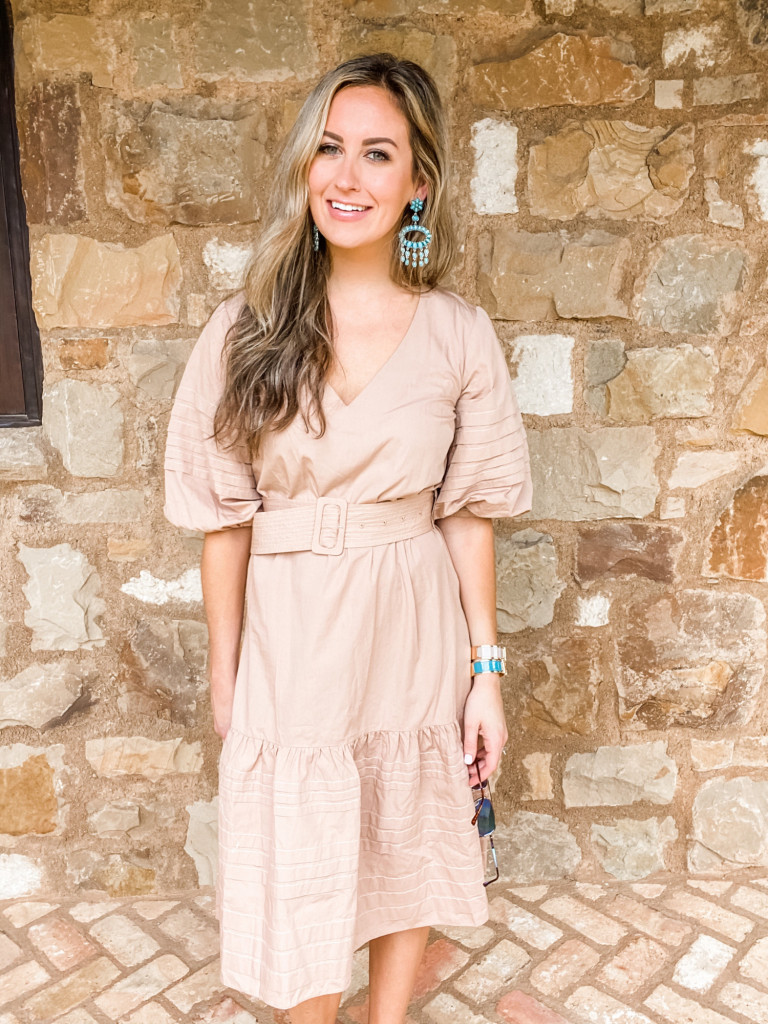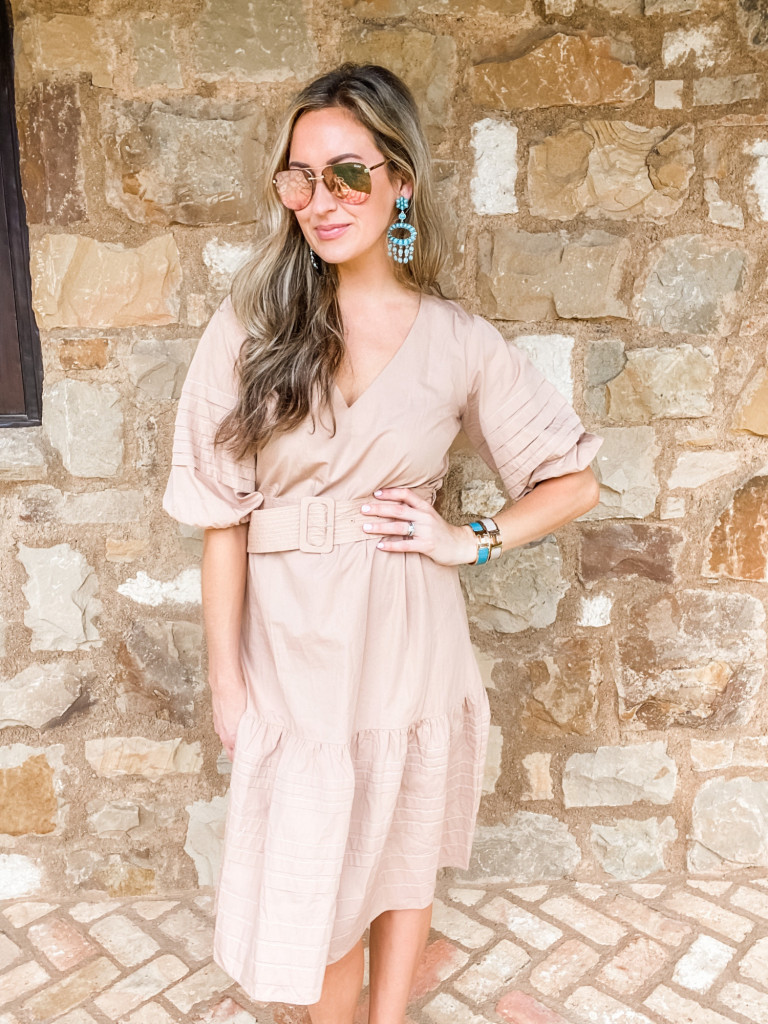 Dress | Sunglasses | Shoes
Lastly, this Cotton Midi Dress combines three trends that I am really loving right now; a brown neutral color, puffy sleeves, and a belted dress! The neutral tone of this dress washes me out a little, but a nice faux tan can fix that instantly. This dress has a very cute, sophisticated look to it, and would be perfect to wear to a Baby Shower, a Luncheon, Church, etc.! Linking this dress and similar styles below.

Women's Denim Jacket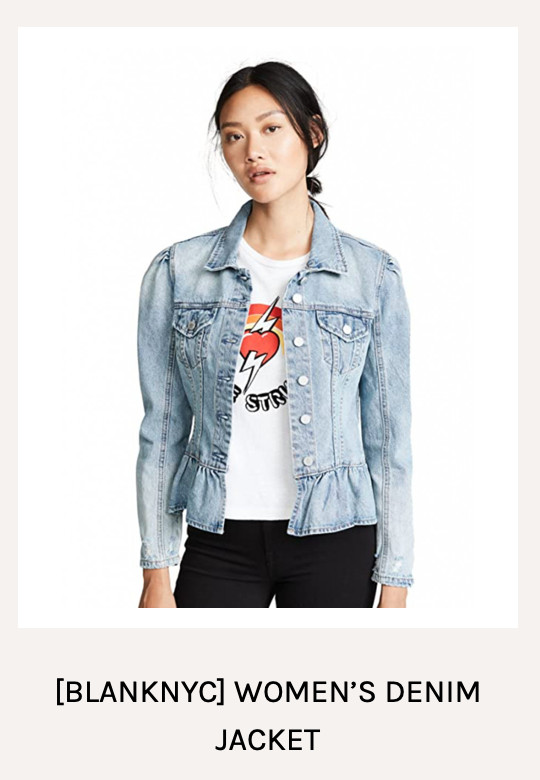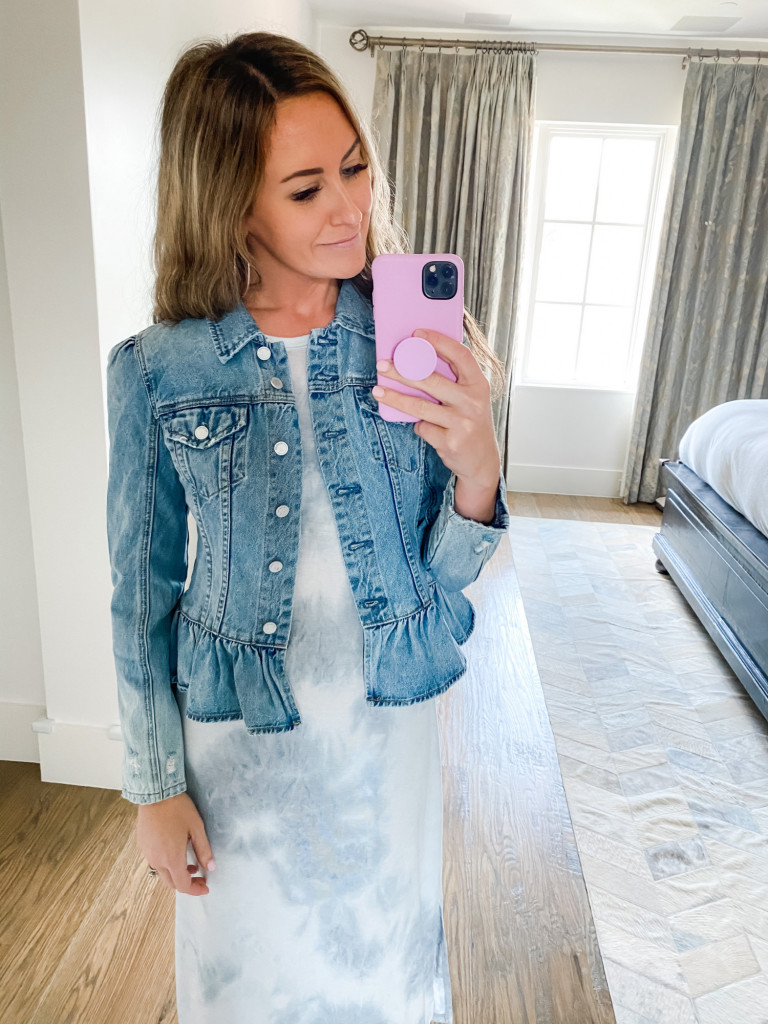 I've had my eye on a Retrofete Ada Denim Jacket for so long but haven't added it to cart because of its $295 price tag! I found this Blank NYC Jacket that is just as cute, if not cuter, on Amazon for under $50! If you want to check out more of my Amazon favorites, check out my Amazon Shop Page!
Laura Park Designs Silk Scarves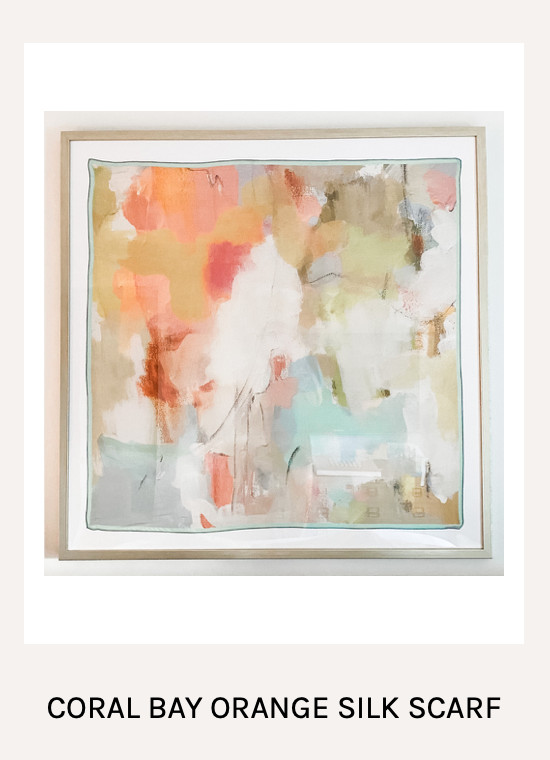 Recently, I bought two of Laura Park Design's Silk Scarves, and got them framed! Framing a scarf can be really pretty and a lot cheaper than actual artwork! Check out my "Home Tour" post to see more images of these framed scarves in our home! Get 20% off your Laura Park Design purchase with code: CONLON20 at checkout (code valid for one use per customer)!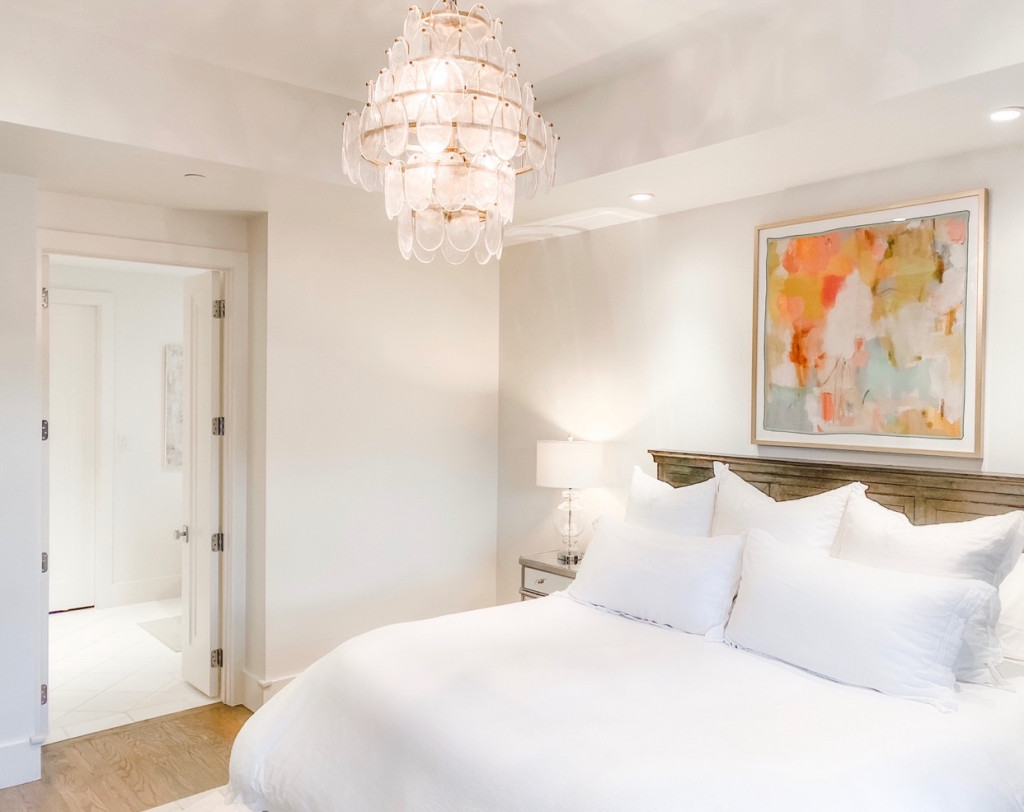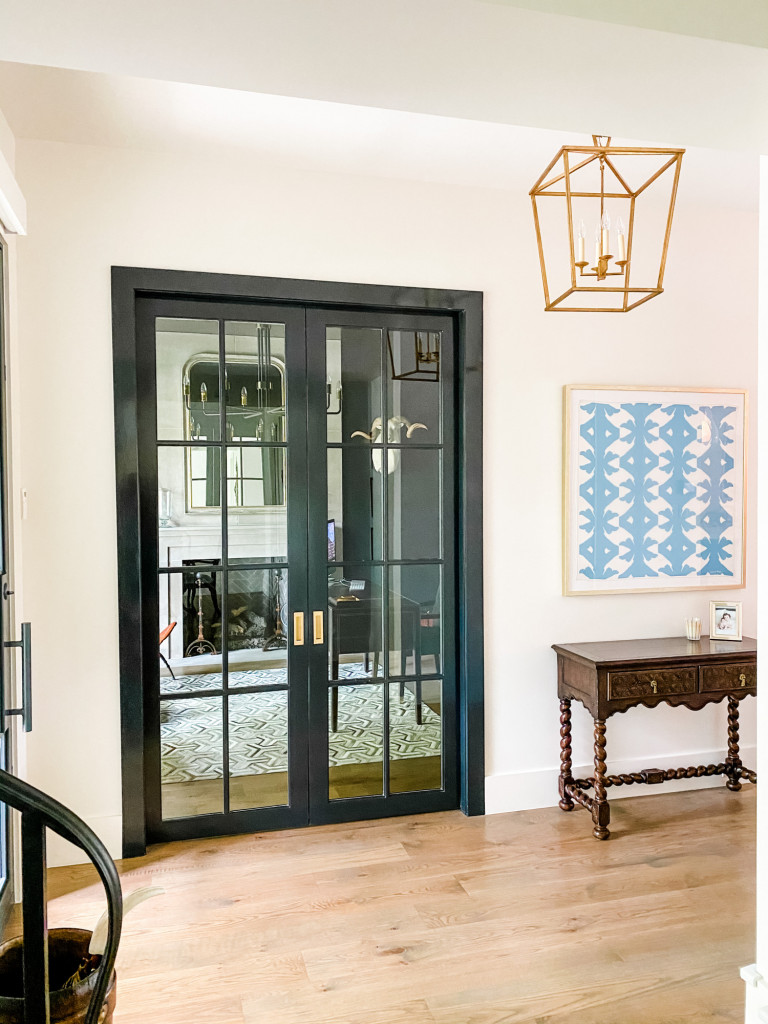 Pleated Sweatshirt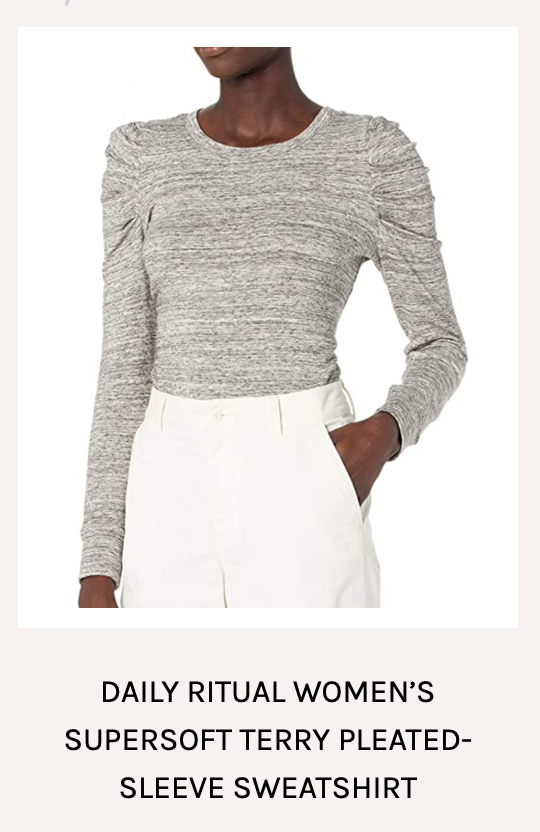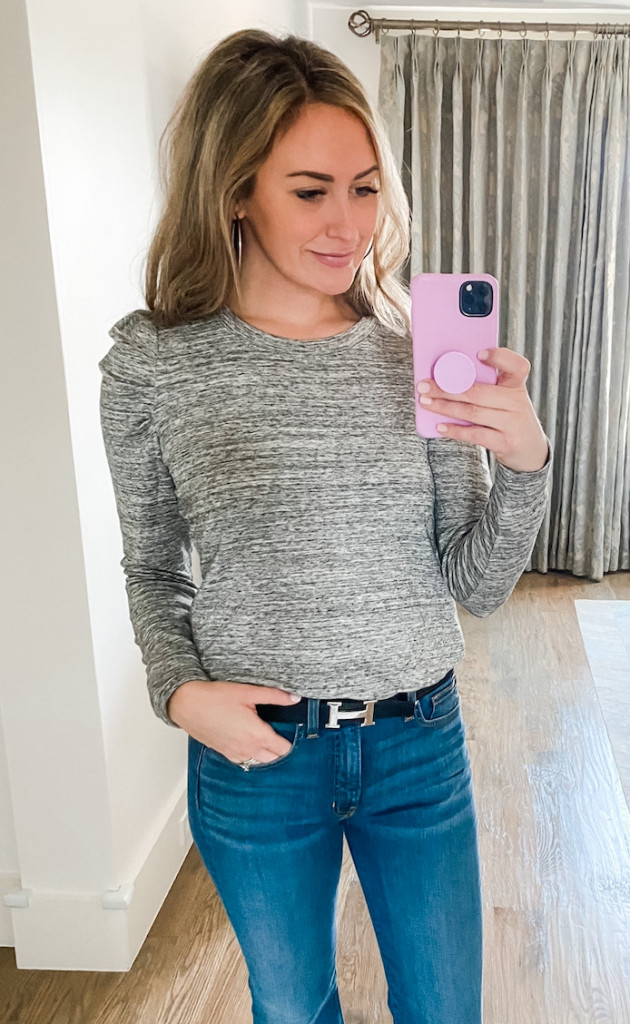 Sweatshirt | Denim | Earrings
Another Amazon Favorite! I know this will be worn on repeat. Under $30 and is seriously the softest sweater/sweatshirt I've ever put on. I bought it in black too. Comes in many colors and prints!
Tassel Long Turquoise Earrings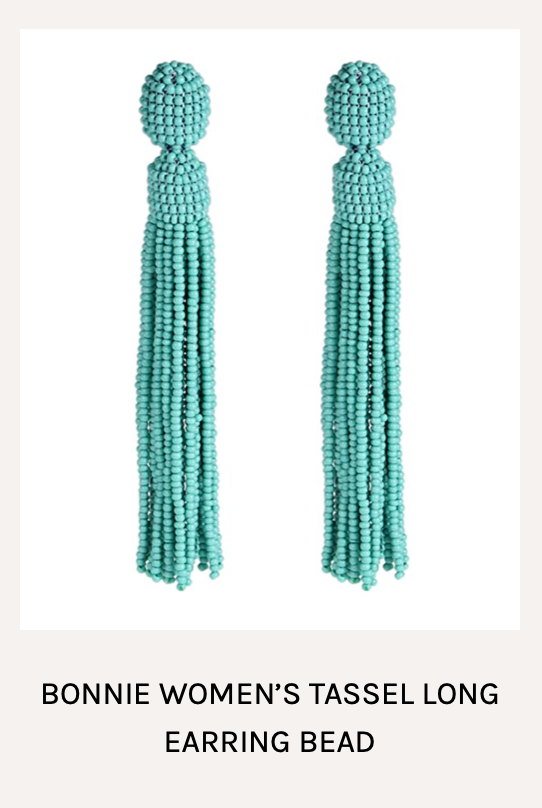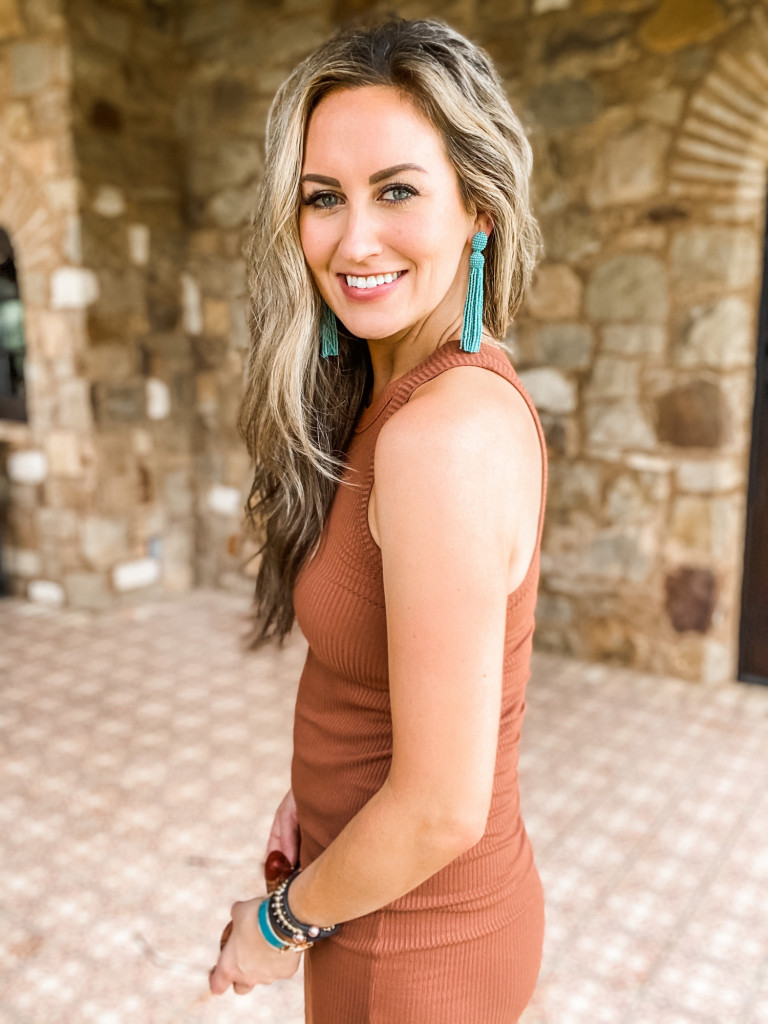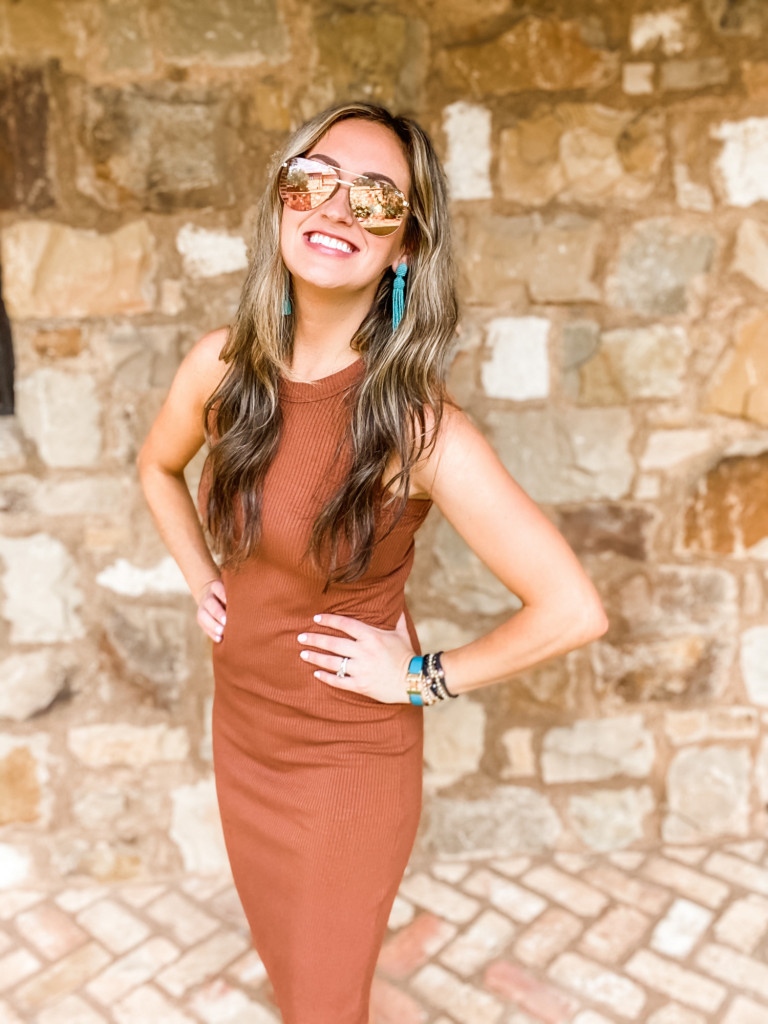 Dress | Earrings | Sunglasses
Another Amazon Find/Favorite Under $30! These look just like the $400 Oscar De La Renta Tassel Earrings, and I can hardly tell a difference. These are studded, not heavy, and available in so many colors!
Check out more of my jewelry finds in my Amazon Shop!
Letra USA – Mercado Bag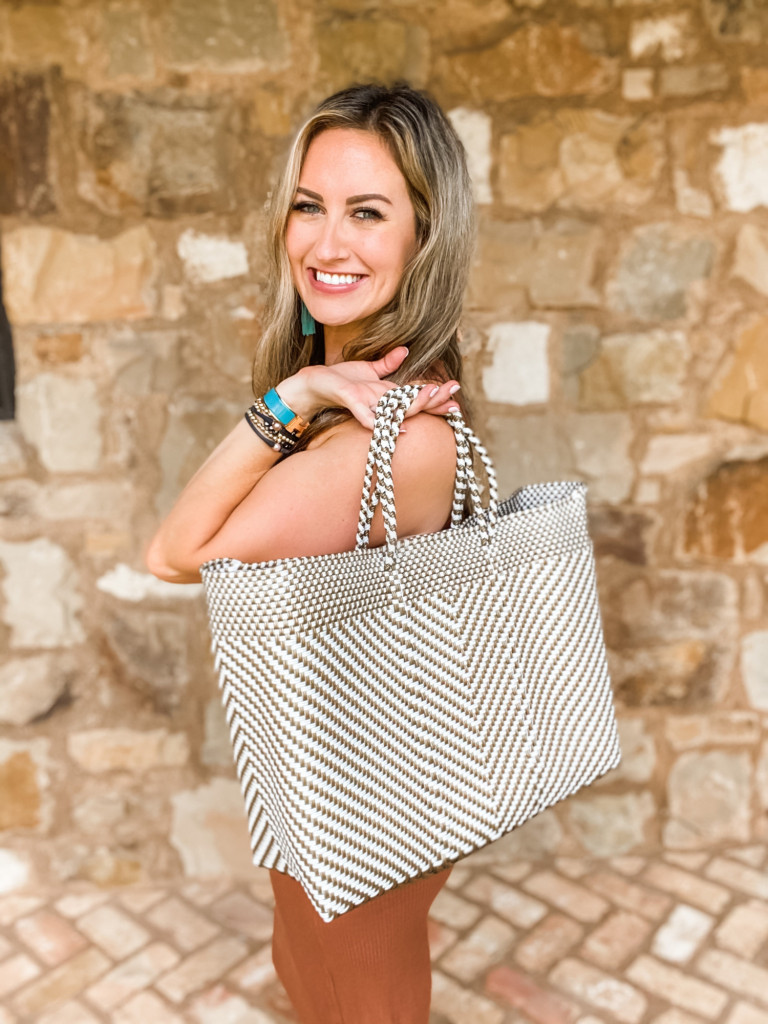 Another bag that I am loving is this Letra USA Mercado Espiga Bag White/Gold Large! Waterproof and packable, do I say more?! Comes in many sizes and colors! I use my Letra Bags for the pool and running around town. I have 4 of these bags with the colorful pom poms too! Want 20% off?  Use the code: megan20 at checkout!
Check out more of these amazing bags here!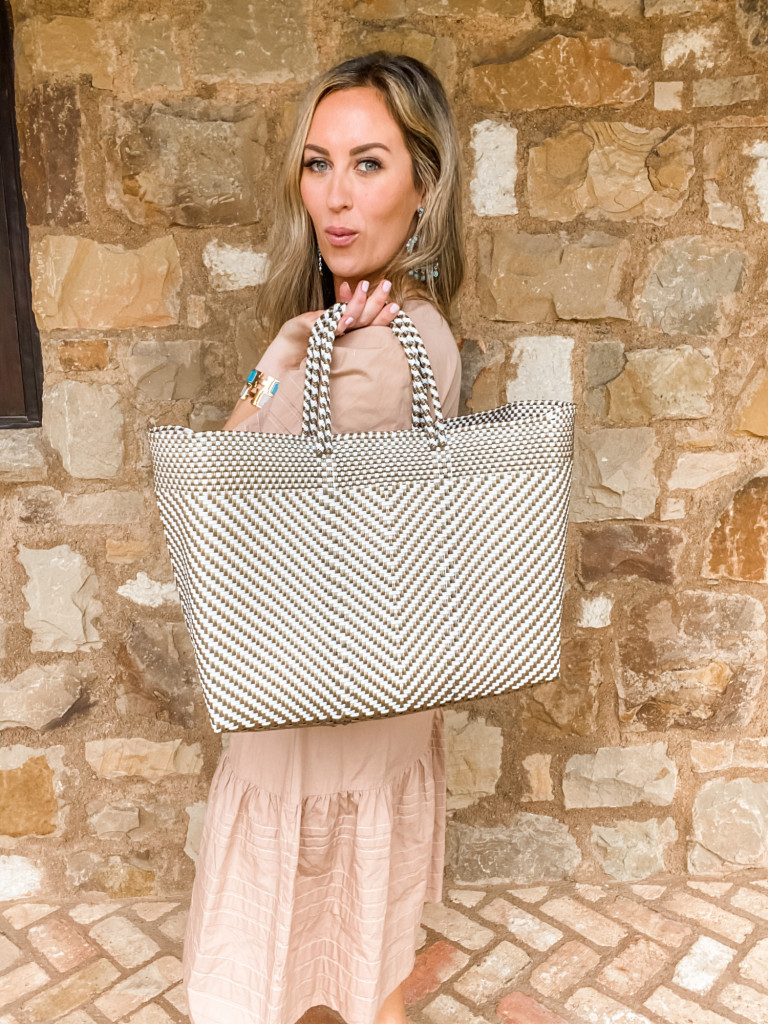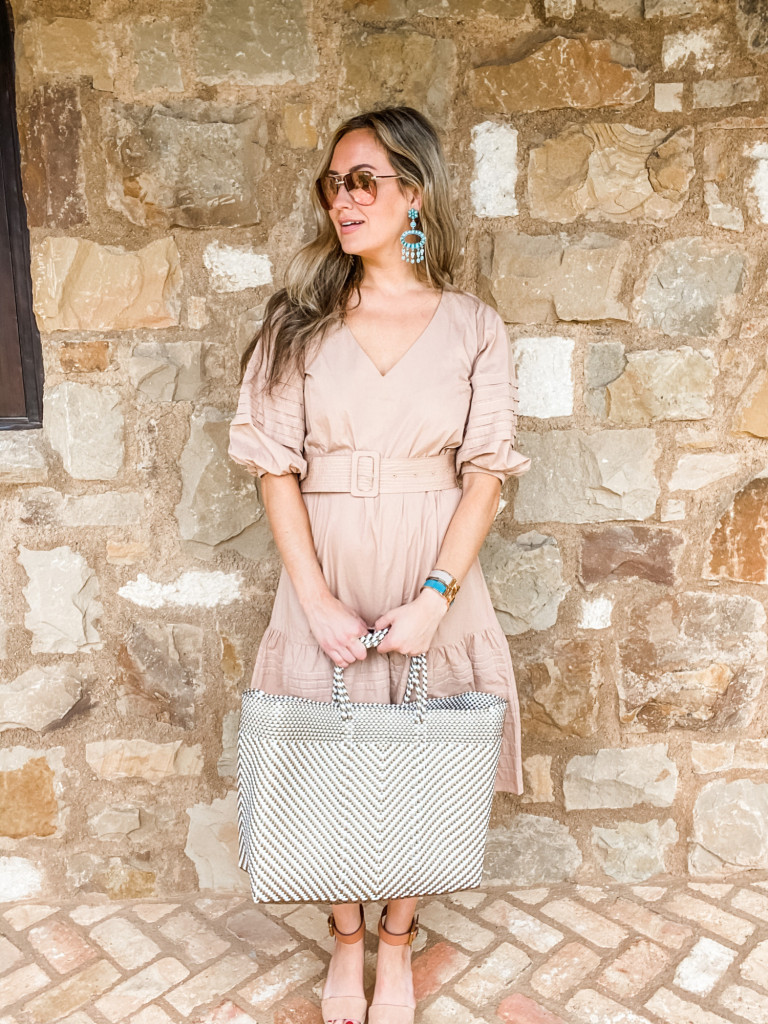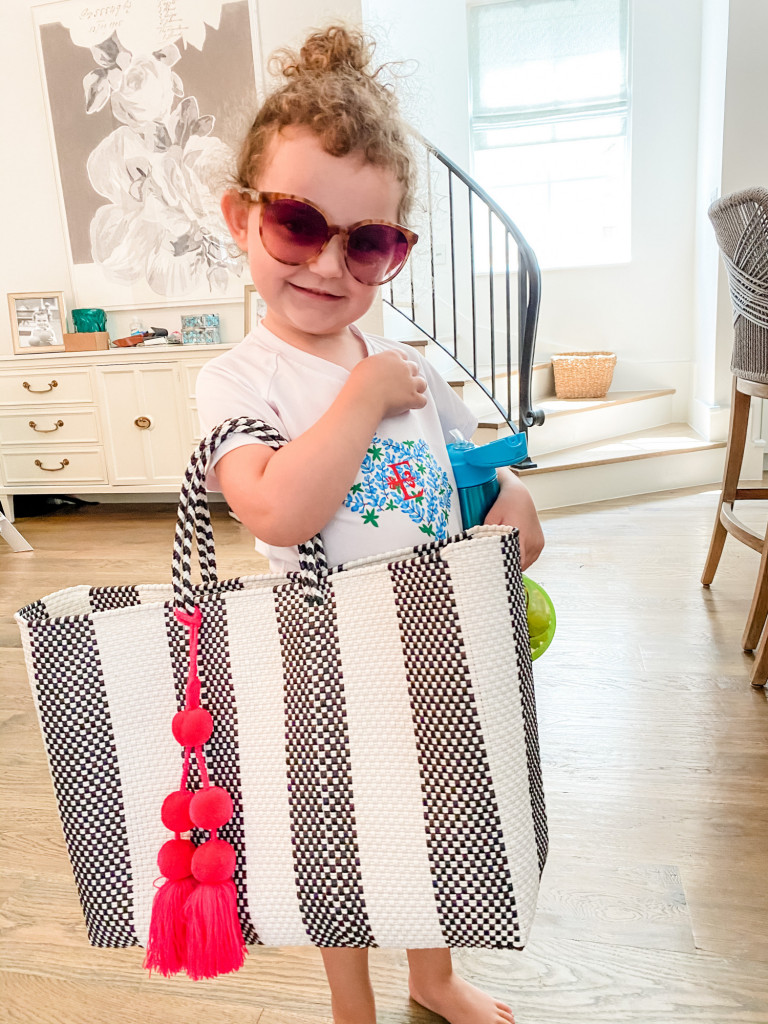 Mercado Bag 4 Lines Black Large ($79.99) | Hot Pink Pom Poms Medium ($17.99)
JAMMIT JAM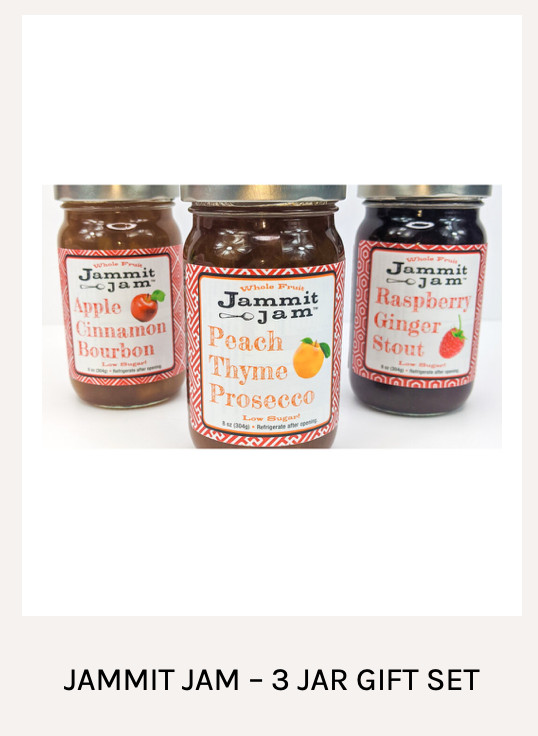 Keith and I are snackers and one of our favorite things to snack on is a Charcuterie Board! A couple weekends ago, we decided to shake things up a bit and give Jammit Jam a try. Let me tell you, we are hooked!  I will never make another Charcuterie Board again without Jammit Jam! We love it so much, I even packed it in my cooler for our trip last week (true story)!
Each jam/jelly is packed with so much flavor and the majority of them have very little sugar. On the back of each jar, Jammit Jam offers food pairing ideas for meats, desserts, cheeses, and more! The possibilities are endless with Jammit Jam.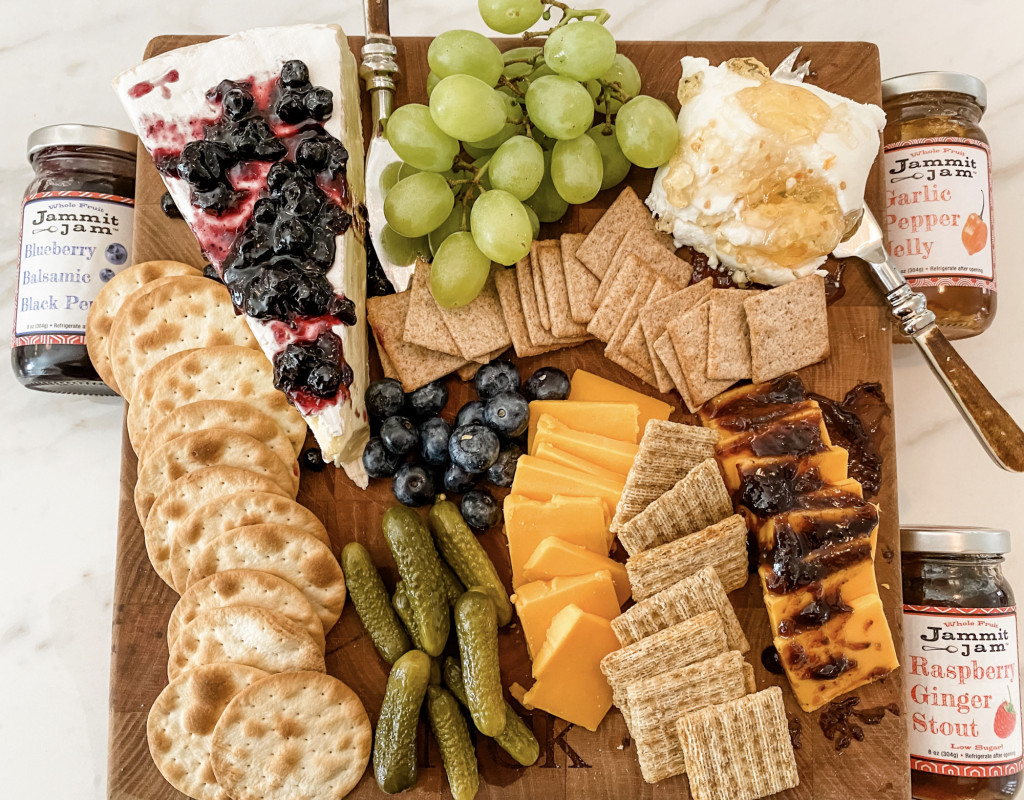 From left to right, the top cheese is a Triple Creme Brie, paired with the "Blueberry Balsamic Black Pepper Jam". The far right is a Goat Cheese paired with the Garlic Pepper Jelly. Keith has never liked Goat Cheese and after trying it with the Garlic Pepper Jelly, he said he really likes Goat Cheese now, as long as it has the jelly! The bottom right is my favorite, the Raspberry Ginger Stout on Sharp Cheddar Cheese!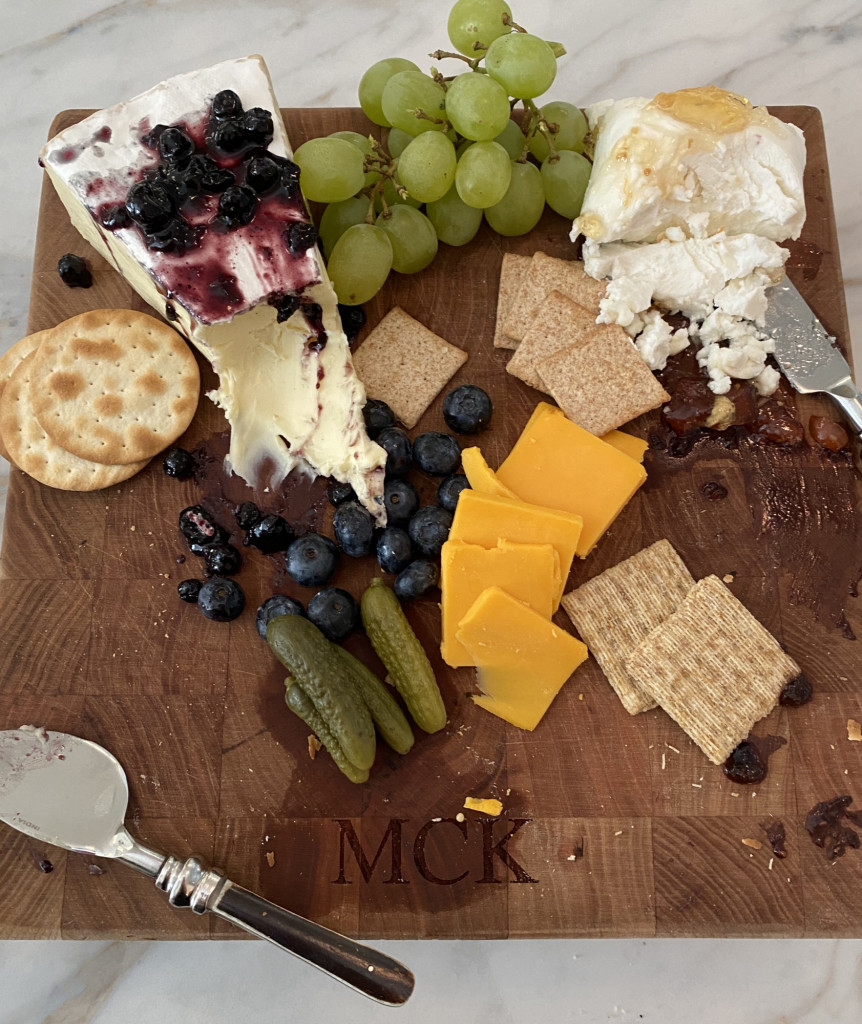 As you can see, we barely ate the Cheddar Cheese without the jam on it!  This by far is one of my favorite gifts to give co-workers, friends, family, and really everyone! So many tasty options on their website, click below on the pink text to see more gift packages from Jammit Jam!
Breakfast Basket – Coffee & Jam | BBQ Gift Bag | Jam & Tea Gift Bag | 6 Jar Set | 3 Jar Set |
Happy Home Hostest Gift Basket | Bourbon Vanilla Bean Sea Salt Caramel Sauce |
Mexican Chocolate Caramel  Sauce
The Store & Go Case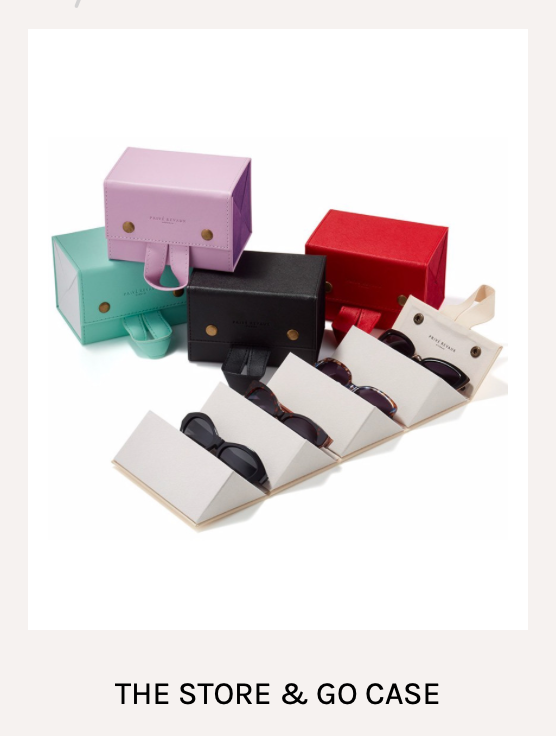 This made my Current Favorites list because this little box holds up to four pairs of Sunglasses! If you're like me and alternate your shades daily, then this little handy case by Prive Revaux is for you! Great for traveling and also a fun gift idea!  I love mine so much, I just gifted my sister one too. It's an essential that I never knew I needed :)!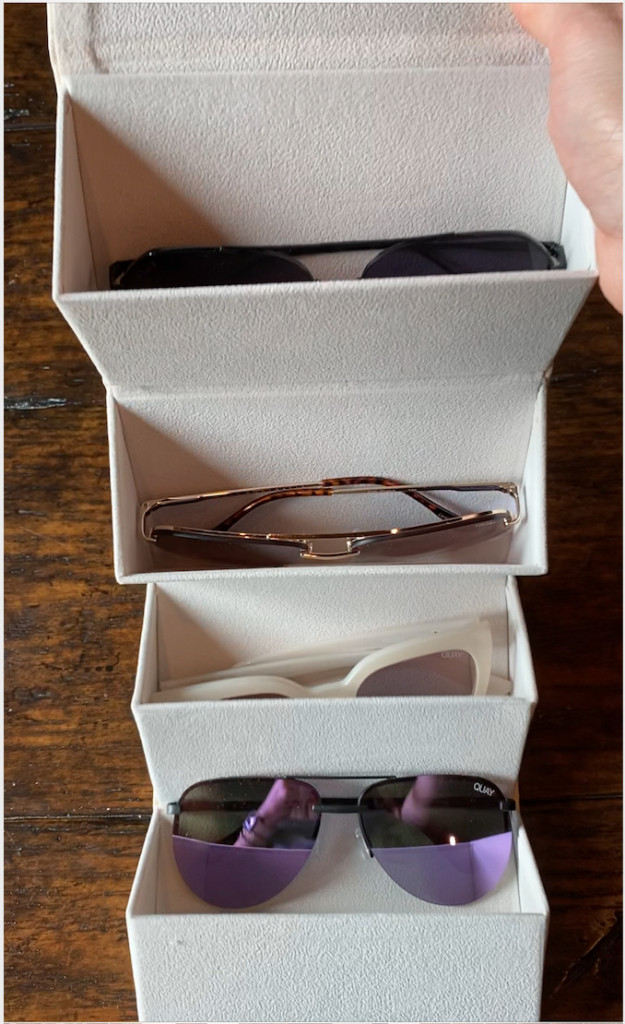 Hardwire Blue Light Glasses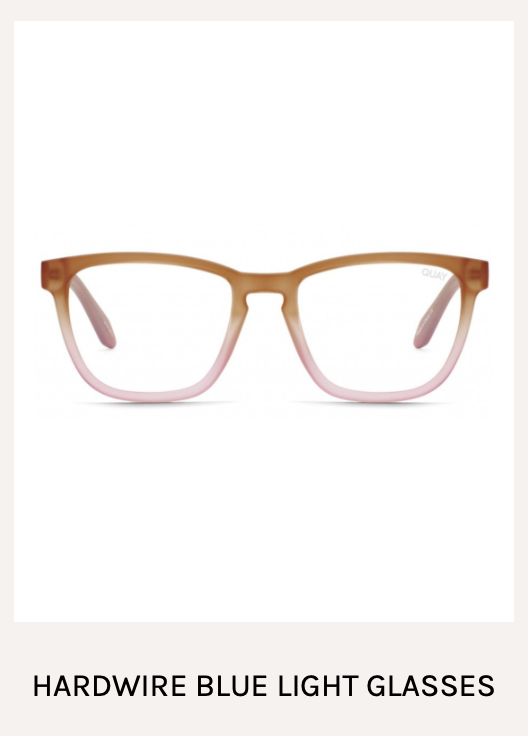 Living in a world that is more virtual than ever, the amount of time we spend on our phones and computers has probably tripled since mid March. Lately, I haven't slept well and found myself really straining my eyes and getting little headaches throughout the day. All the sudden, as if Instagram could hear my thoughts (which it probably does), I began to get a lot of Blue Light Glasses pop up ads. I started digging deeper and found that Blue Light Glasses help protect our eyes from those harmful Blue & UV lights that come through our screens. Feeling silly because I have 20/20 vision, I decided to give them a shot because I was tired of getting the daily headaches and dry red eyes.
These Blue Light Glasses ($16.99) in my Amazon Shop!
Well, as you can see, I'm hooked! I wear these 90% of the time I'm in front of a screen. I wear them mostly laying in bed at night, before I go to sleep. When I do wear them, I really do fall asleep faster when I put my phone down. I also haven't had one headache since! Now a Blue Light Glasses believer, I decided to invest in a "nicer" pair and even ordered Keith a pair too ;)!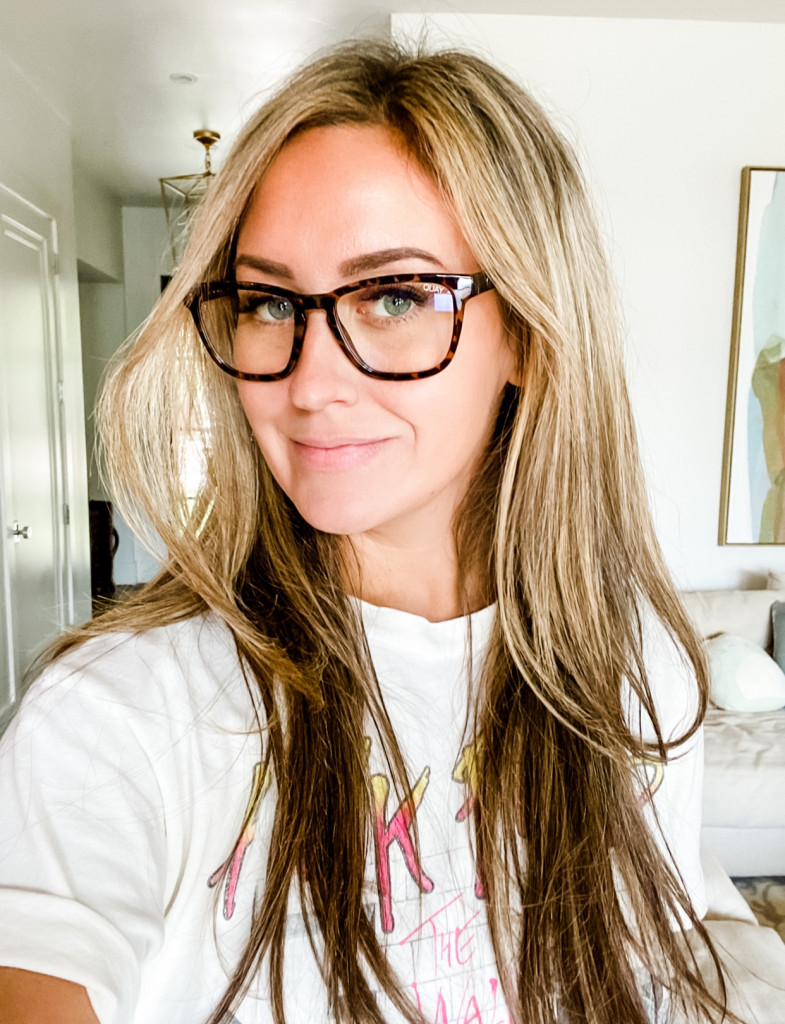 These are my new Quay Blue Light Glasses!

There you have it, my Current Favorites! Check my Gift Guides for these items and more for the upcoming Holiday Season! Stay healthy and safe out there!