Now with cooler temperatures settling in at most of our tailgates, it can be difficult to find the right chilly day layers to style with your Game Day look. Two weeks ago, I posted on Instagram, my purple Game Day outfit that I planned to wear to the TCU – TX Game. That morning, it was very chilly so I had to call an audible because I couldn't find the right layer that worked with my purple sweater. I decided to wear my gray cozy sweater, with purple colored denim, my black belt, and my favorite black booties. 
    My main focus on TCW is to help all women find fashionable Game Day looks in their team colors; while also locating and categorizing items that can be a timeless addition to any wardrobe. For those wardrobe essential pieces and beyond, I will show you how to style your look, not only for Game Day, but also for all the other events you have planned.
Wardrobe Essentials 
    Below, I have put together "the list" of layering essentials that I believe every girl should have in their wardrobe. Many of us already have these layers in our closets, but even I forget how versatile these essentials really are. Wardrobe essentials don't have to cost an arm and a leg. No matter your price point, or even the time of year, you can find and purchase these items all year around.
Chilly Day Layers List
The Blazer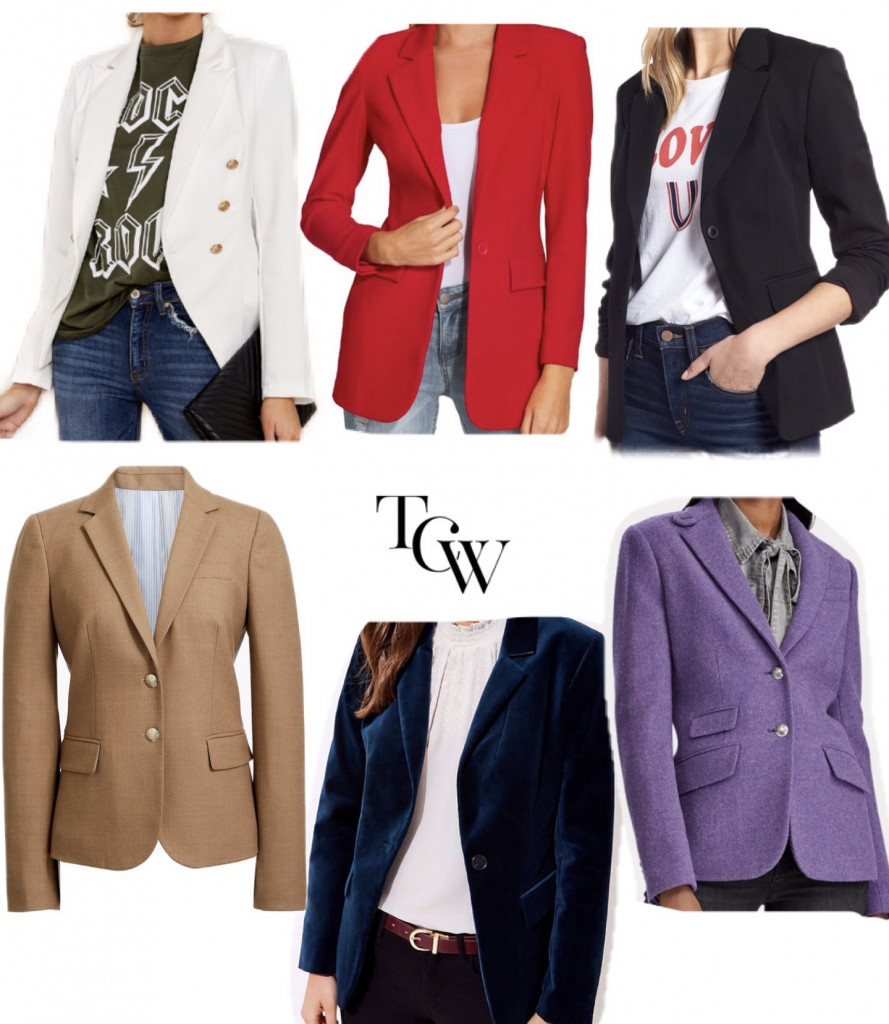 The classic blazer is often overlooked as a fashionable layer option because typically we view this piece as professional work attire or something we would possibly wear to a nice dinner. However, the blazer is one of the most versatile pieces we own. It can be worn over a fancy cocktail dress, over a sweater, over a zip up jacket, or paired with a t-shirt and jeans. For those of you that can't find anything to wear to your next chilly tailgate, start with a blazer and create your Game Day look around it. For those really cold days, you can dress "Ralph Lauren" chic by layering a classic vest over your blazer with or without a cozy scarf (my sister's styling tip).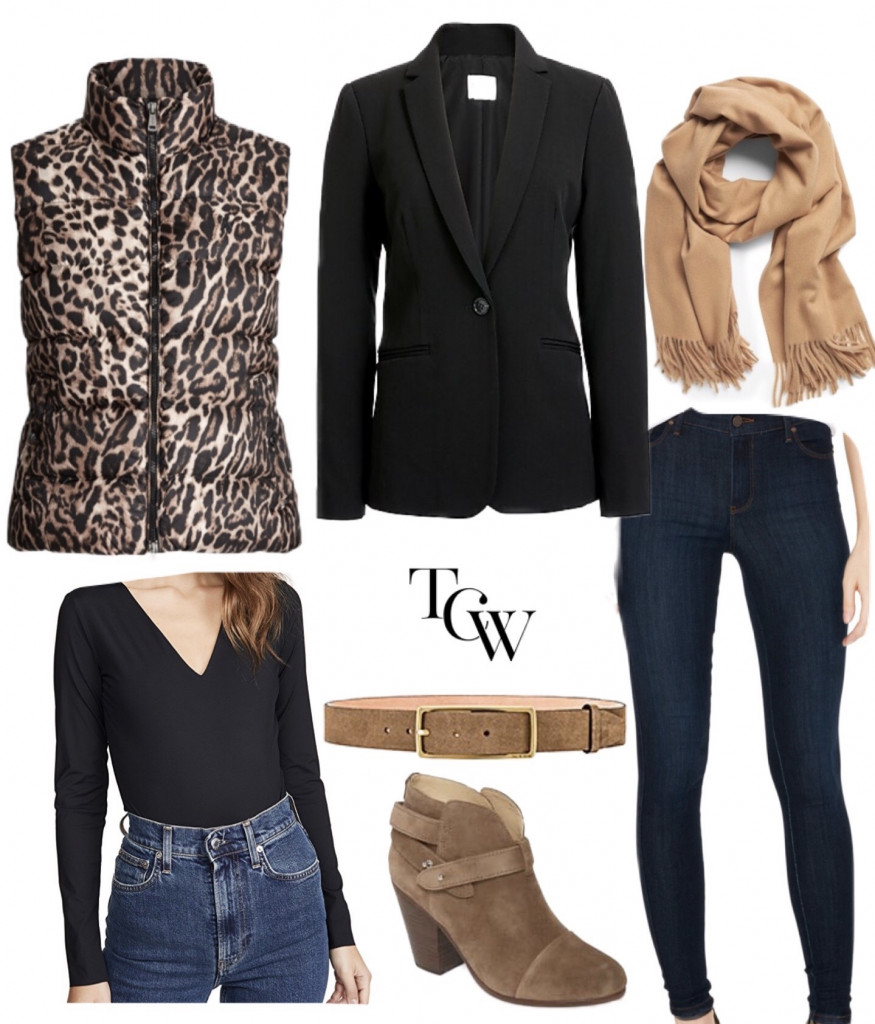 I linked this new black blazer I purchased that has a faux (removable) zip up gray jacket underneath it (image below). It sold out so fast on Revolve, and is now back in stock. I initially ordered a Medium, but wanted a more tailored look, so I exchanged it for a Small. This blazer, and the others below, may help you visualize how you can style your blazer too!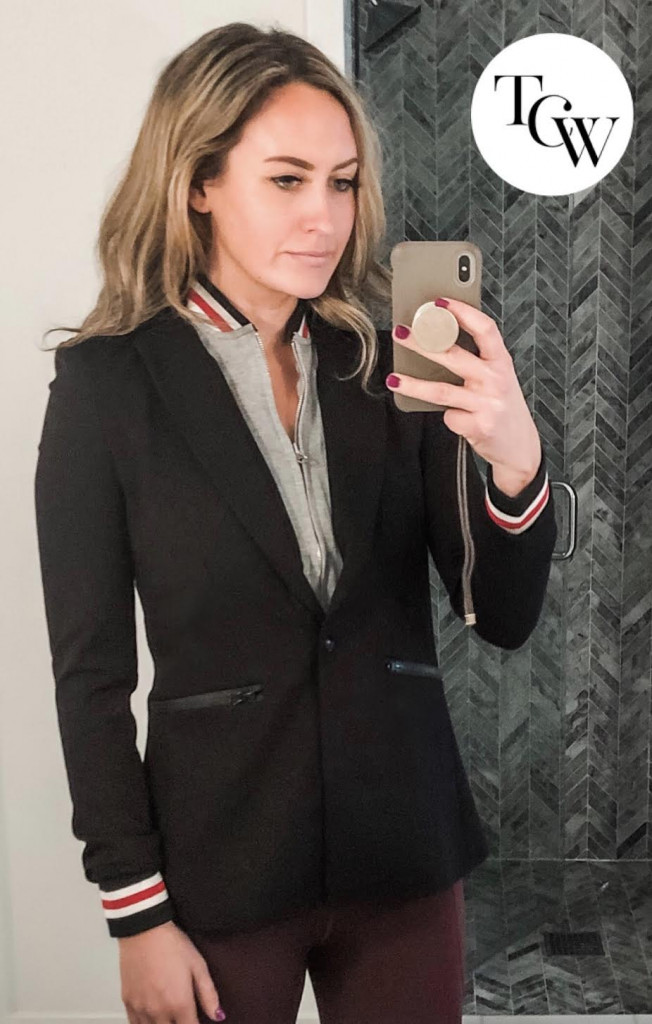 The Jacket
    Lately, I have loved layering my black BB Dakota faux suede draped jacket, over sweaters and bodysuits, especially for those chilly games. The faux suede is incredibly soft, and its stretchier fabric helps fit over even those bulkier sweaters too. Typically I buy a Medium in jackets, coats, and blazers because I plan to wear something underneath them. There is also a very similar style jacket for only $78 (linked below) in seven different colors! See my tips below on styling this draped jacket for Game Day.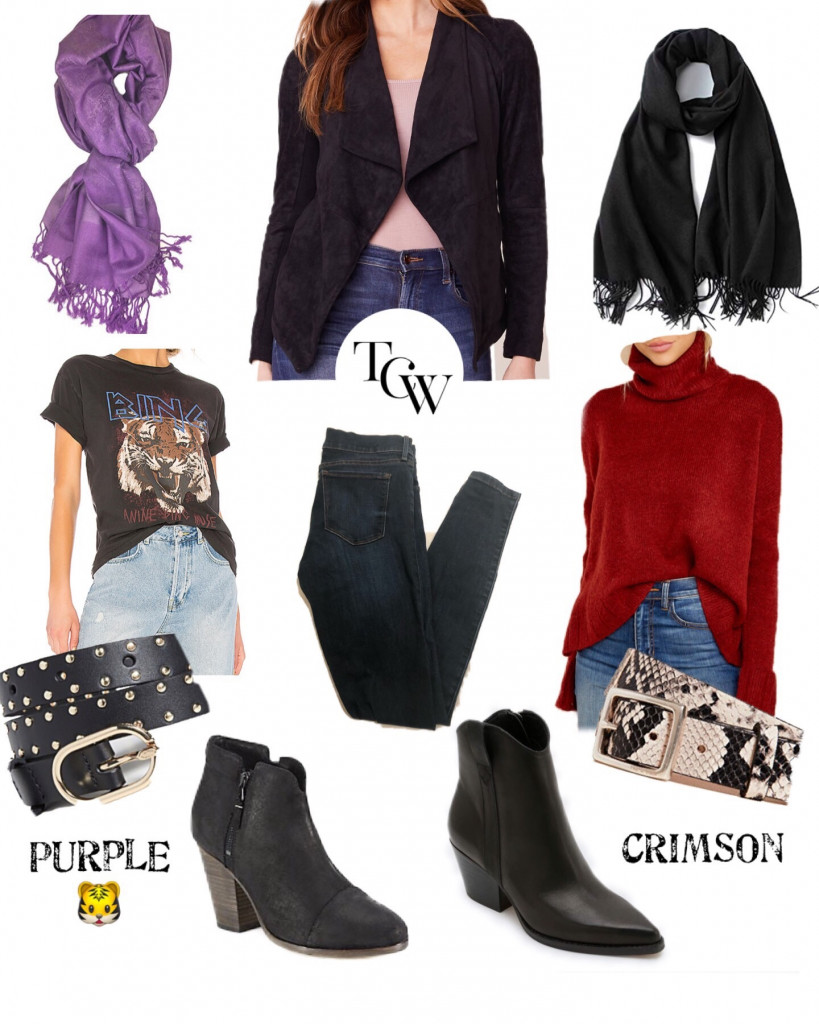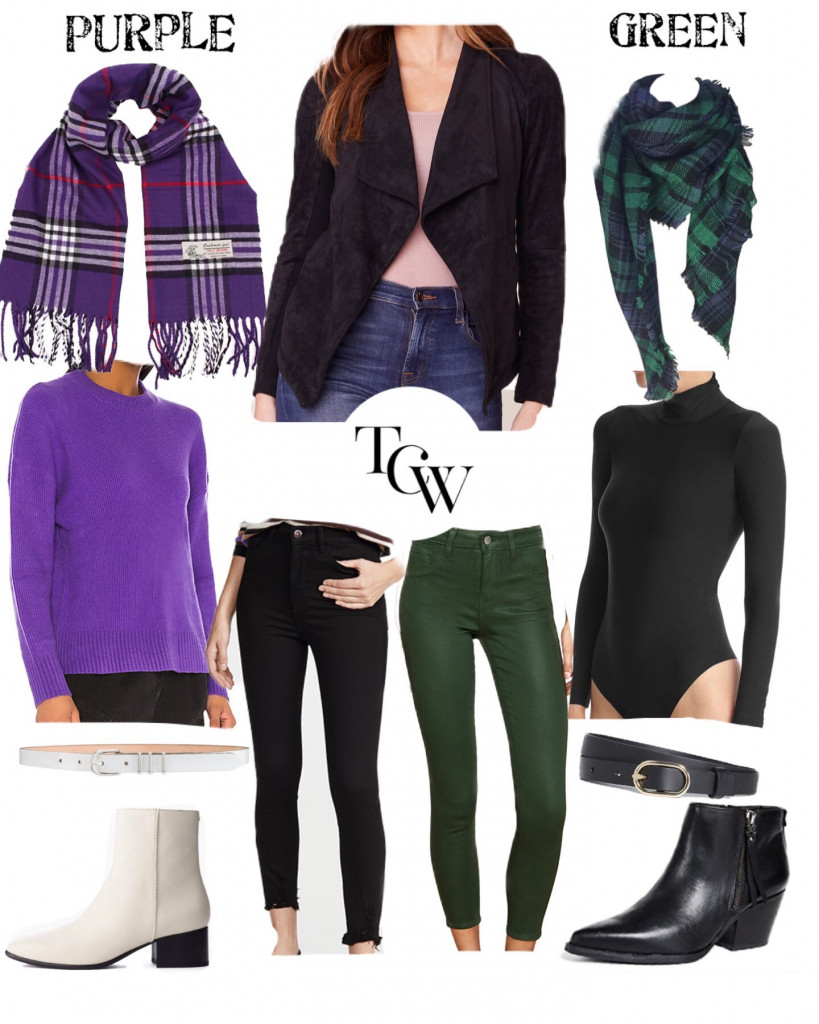 Image #1

Image #2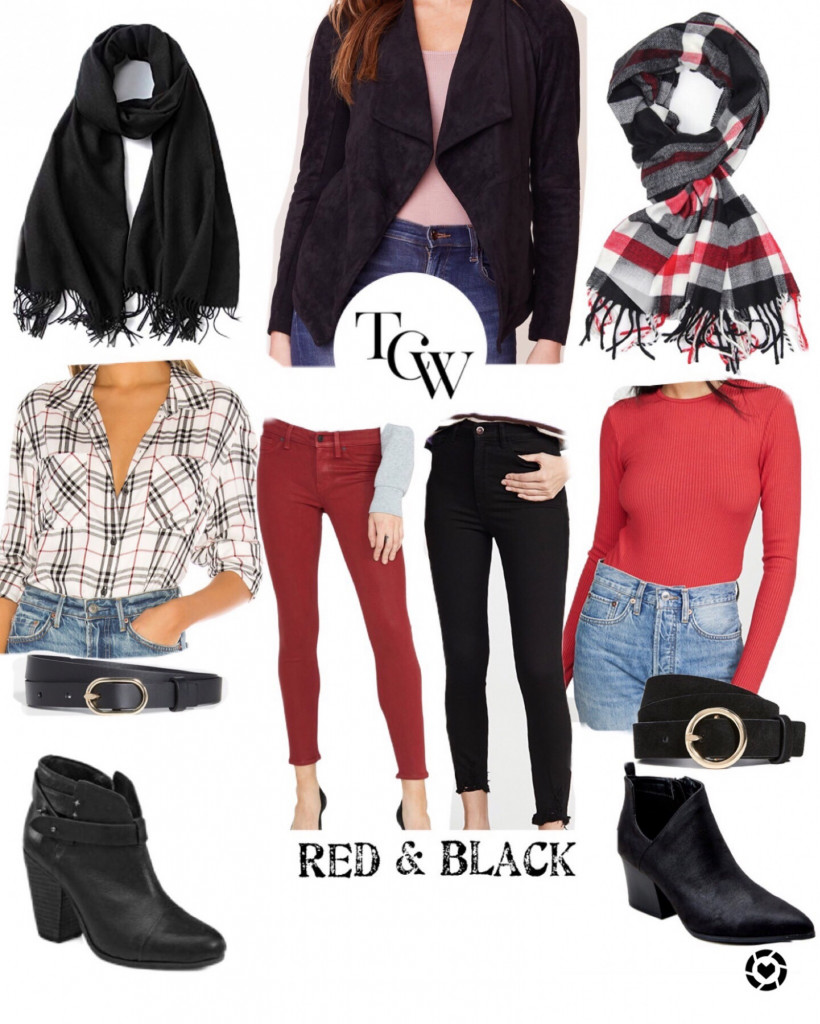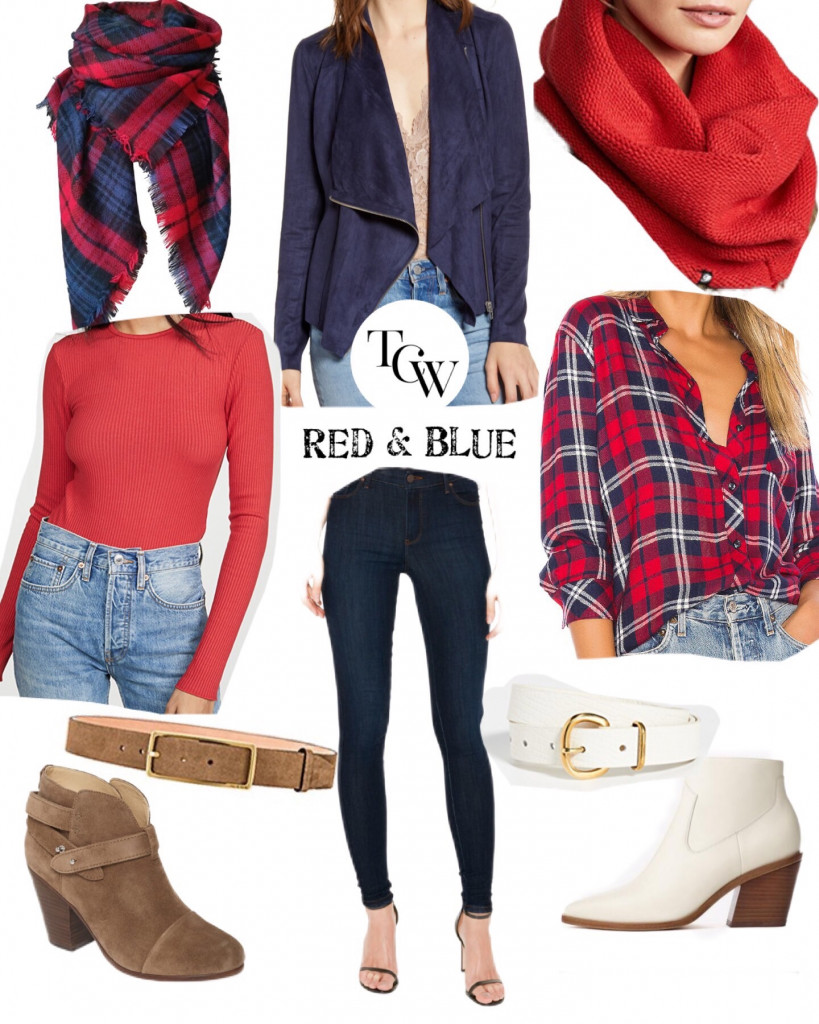 Image #1

Image #2

 The Pashmina
    Sometimes, the last layer you need is a pashmina or scarf. Oftentimes this may be the only collegiate colored layer you'll need. It's like the cherry on top of a sundae, that little pop of color can transform your entire look. Amazon has pages and pages of any color and patterned pashminas you can think of. Also, a BONUS, many are under $15! Adding this wardrobe essential to your look can take your outfit to a whole new level. I typically wear a pashmina or a blanket scarf because of all the ways I can style them. It can make a very simple outfit look trendy, colorful, and fashionable.

 The Puffy Jacket & Vest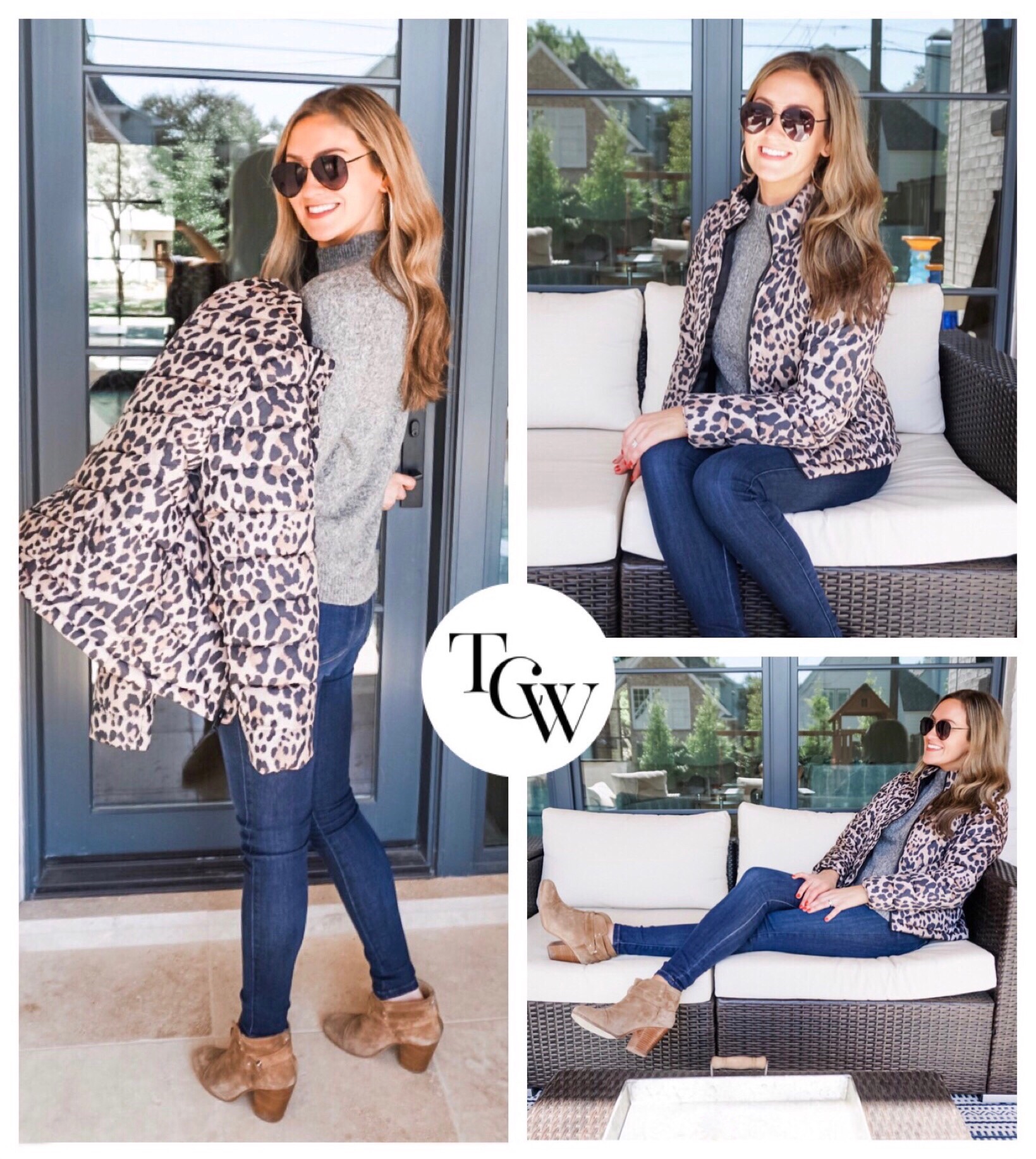 I love puffy jackets, and I especially love a puffy vest. I also posted recently on Instagram, my favorite $37 puffy leopard jacket. In addition to linking similar jackets, I also linked puffy vest options as well. Typically, my everyday chilly weather look are workout clothes and I either layer a puffy vest or jacket over it. If we are going out to dinner, most likely I'll be wearing a sweater, jeans, booties, and a puffy vest (of course, a blazer sometimes too). The versatility and the amount of times I wear a puffy vest or a puffy jacket, is unlike any other layer I own. A puffy vest is also a great gift option for any girl and guy! Check out my favorites below.

The Statement Coat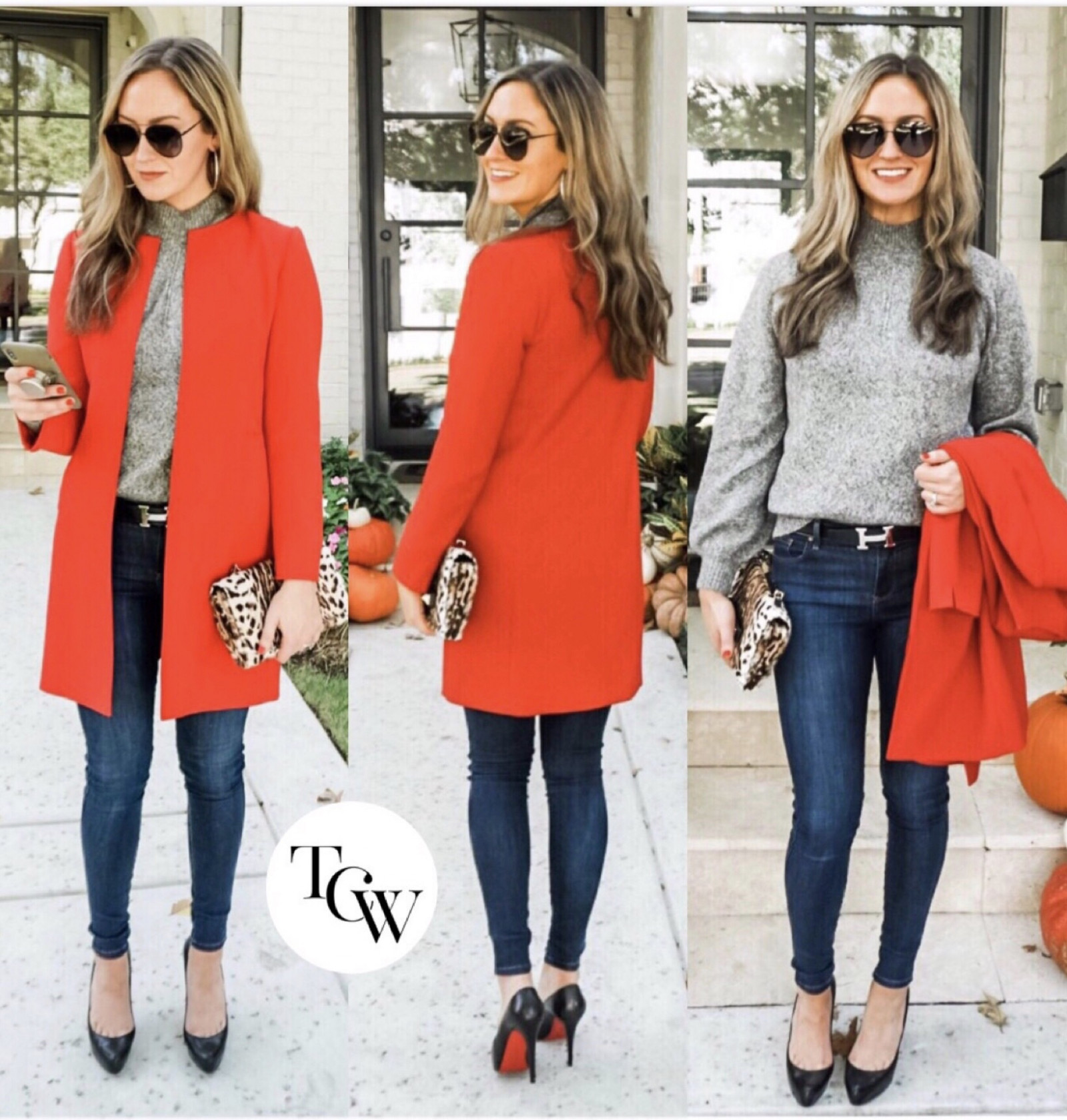 Lastly, in winter your statement piece is often times your coat. Take a neutral colored outfit and pair it with a bright colored red coat, and VOILA, you immediately make a statement. A warm neutral colored coat is a definite essential, and one that you probably already own. So this season, make a statement with a pop of color! If you find one in your team's colors, that's even better! Linking my favorite red coats, and other colorful options below.

    When you feel like you have nothing to wear to your next chilly Game Day, remember your layers! You can dress in neutral colors, and add a pashmina, scarf, jacket, or coat in your team's colors for the cherry on top finish!  Check out more of my favorite "Chilly Day Layers" by clicking here. Stay warm!