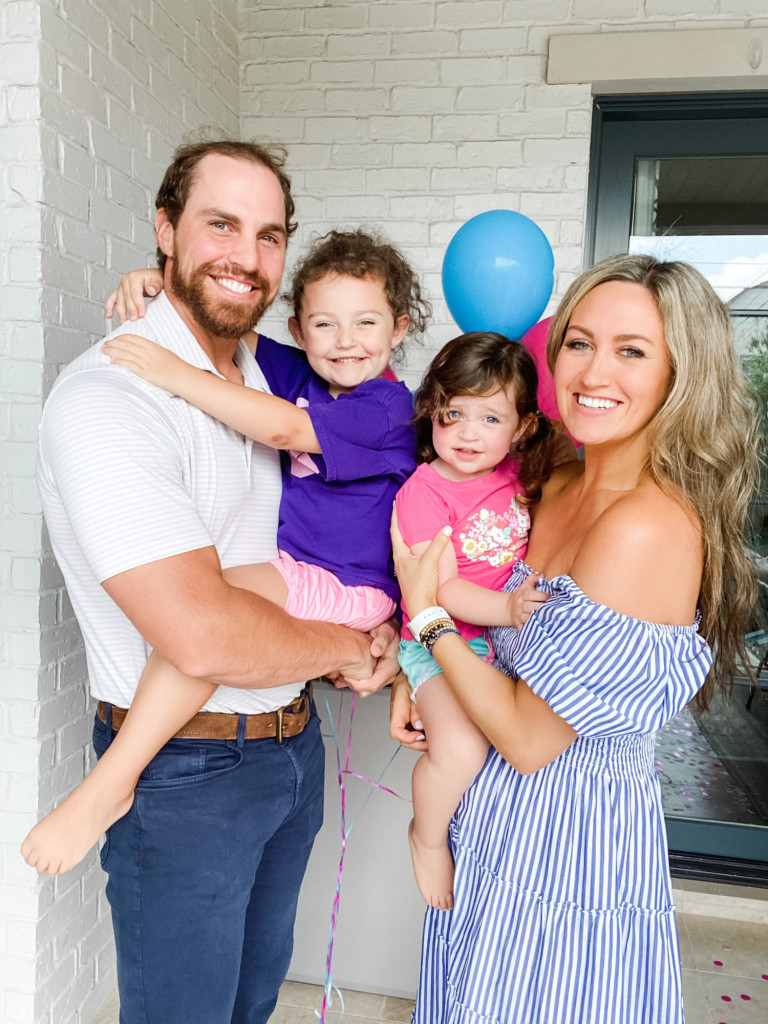 If you follow me on Instagram, then you may already know that we are welcoming baby girl number three in January! We are all so excited and again, we thank you all for the incredibly kind messages you have sent our way! The comments and many congratulations we've received is really so touching, we can never thank you enough!
I've alerted my followers on other platforms that I will continue to post my usual "styles & finds for every season". In addition, I will sprinkle in some Bump Friendly Finds & maternity styles into my daily & weekly content on MC, Instagram, Amazon, Facebook, & Pinterest. For today's post, I will share how I'm currently dressing the bump and some other finds that are on my wishlist!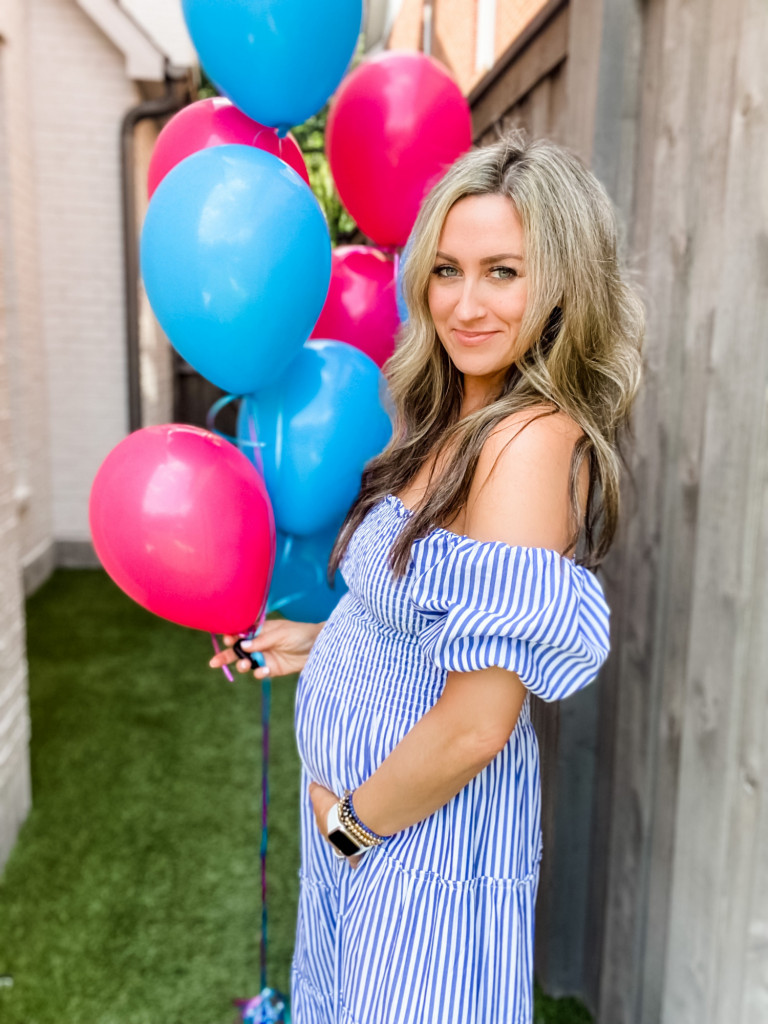 Currently I'm loving to dress the bump with smocked dresses! The beauty about smocked is that it contours to your body and the elastic is easily expandable for my expanding body (haha)!  Maxwell & Geraldine have the cutest smocked dresses in so many styles and colors, I want them all! Shop some of my favorite M&G dresses below.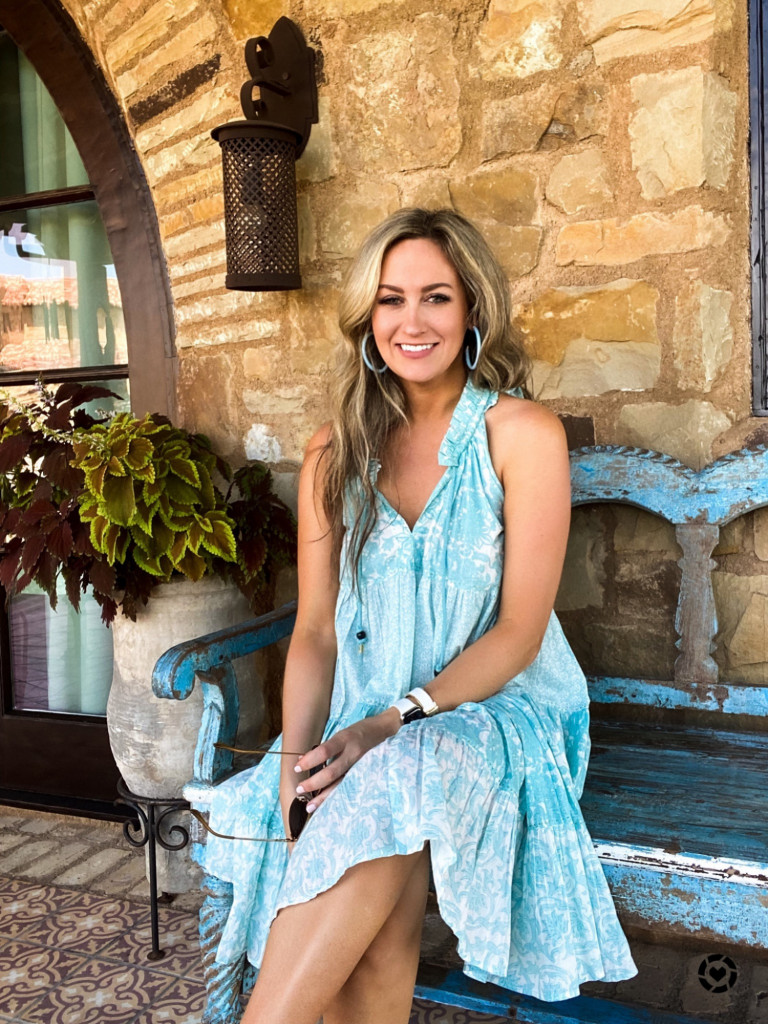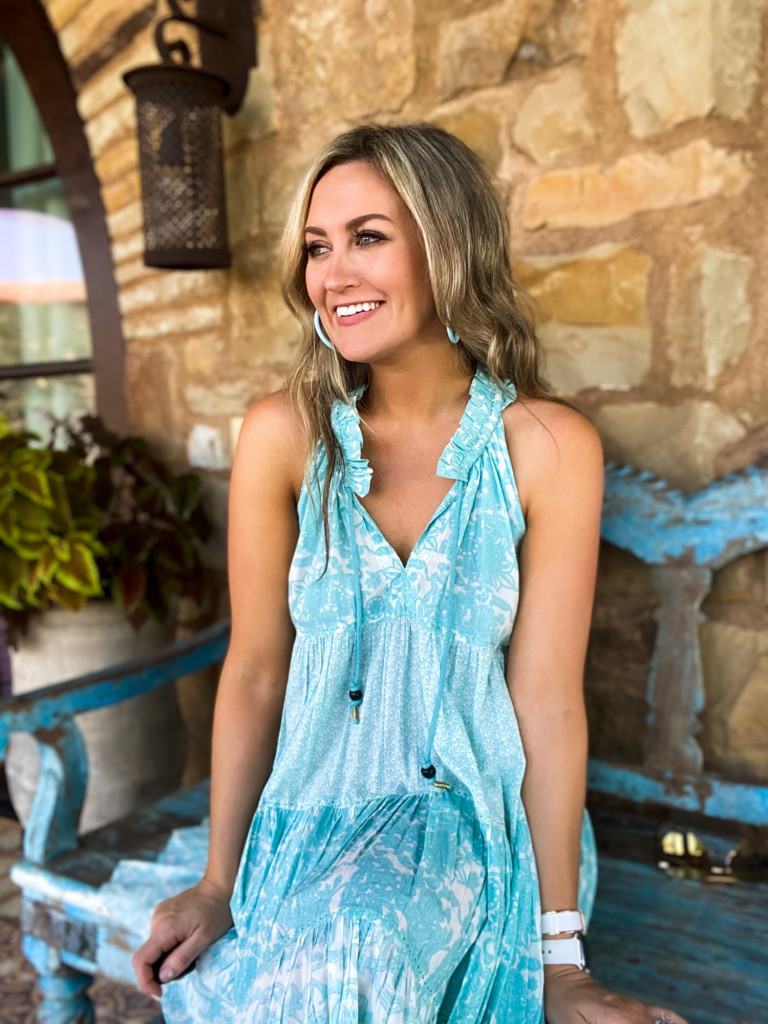 This adorable babydoll dress by Ro's Garden has been worn on repeat over here! Wearing a size medium which is my no bump size! Click the images below to shop this dress and others that I'm loving by this brand.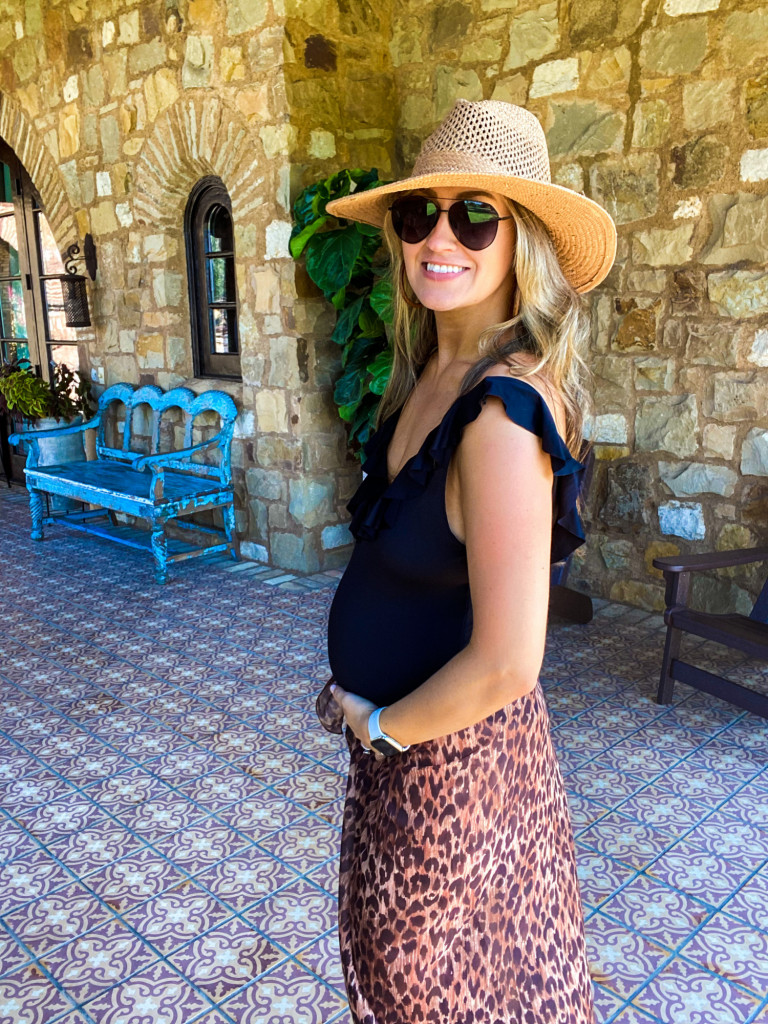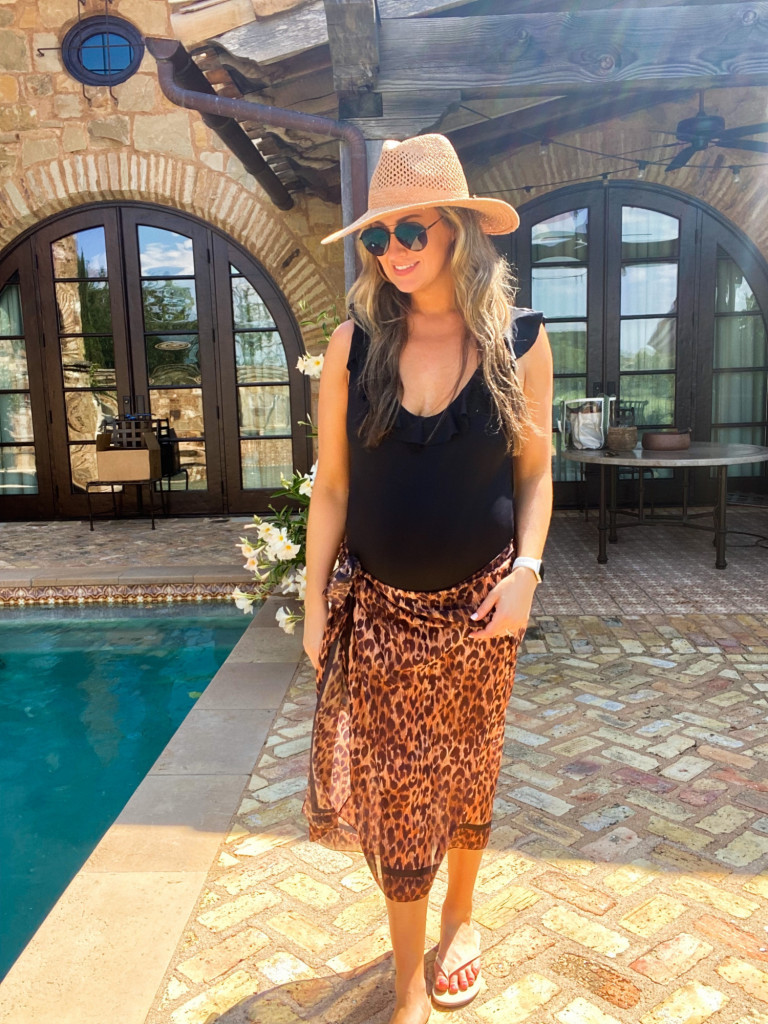 My heart goes out to those really pregnant summertime mommas! I try to wear my "normal clothes" as long as my body allows it. I extremely dislike buying maternity swimsuits because I really don't get much wear out of them. For now, my body is allowing this and it is the most comfortable swimsuit I own. This Eberjey black ruffled one piece is super soft and not restricting at all! I may have one  month left to pull this off, but I've linked some Amazon under $30 & under $100  maternity swimsuits that I have my eye on!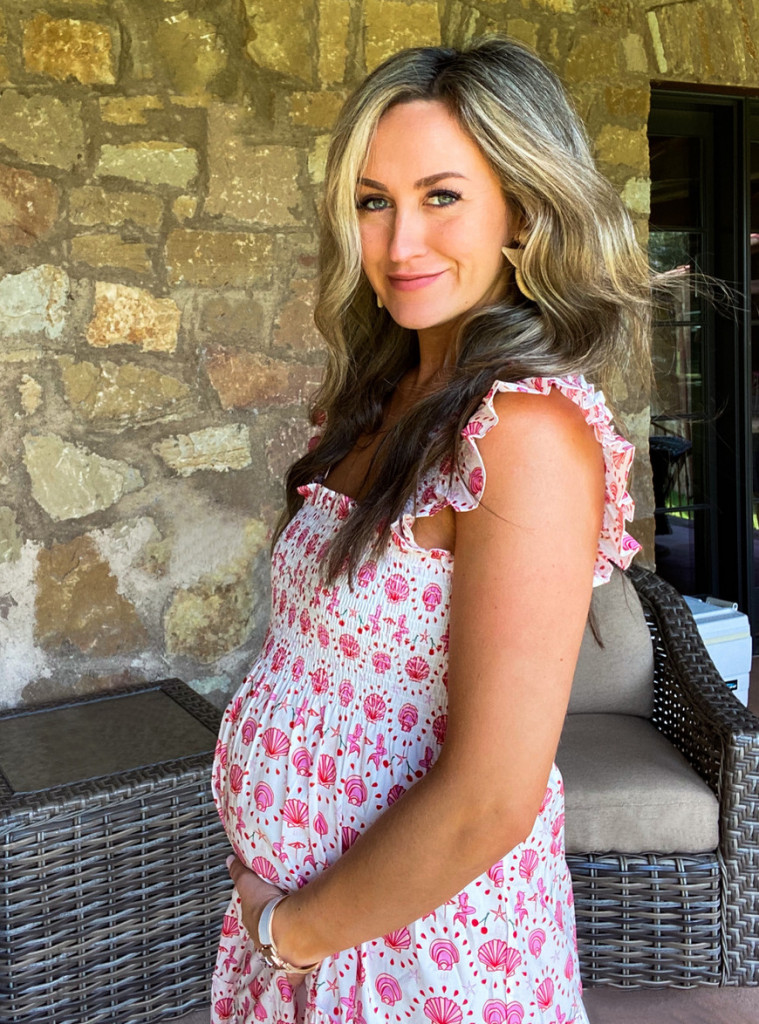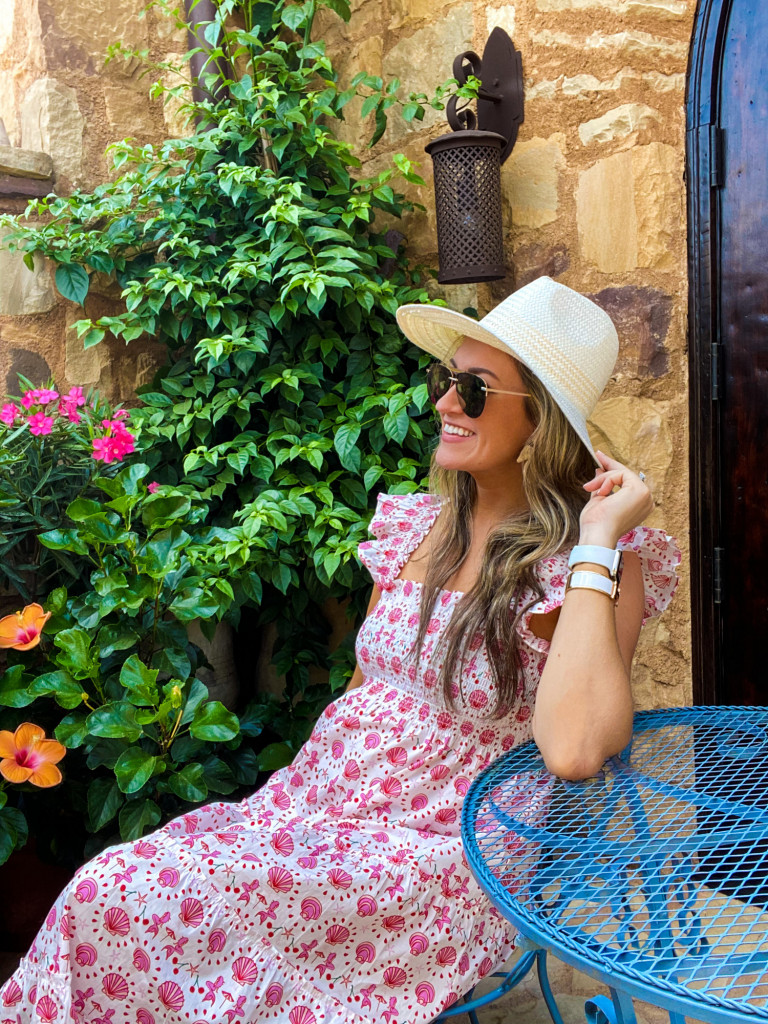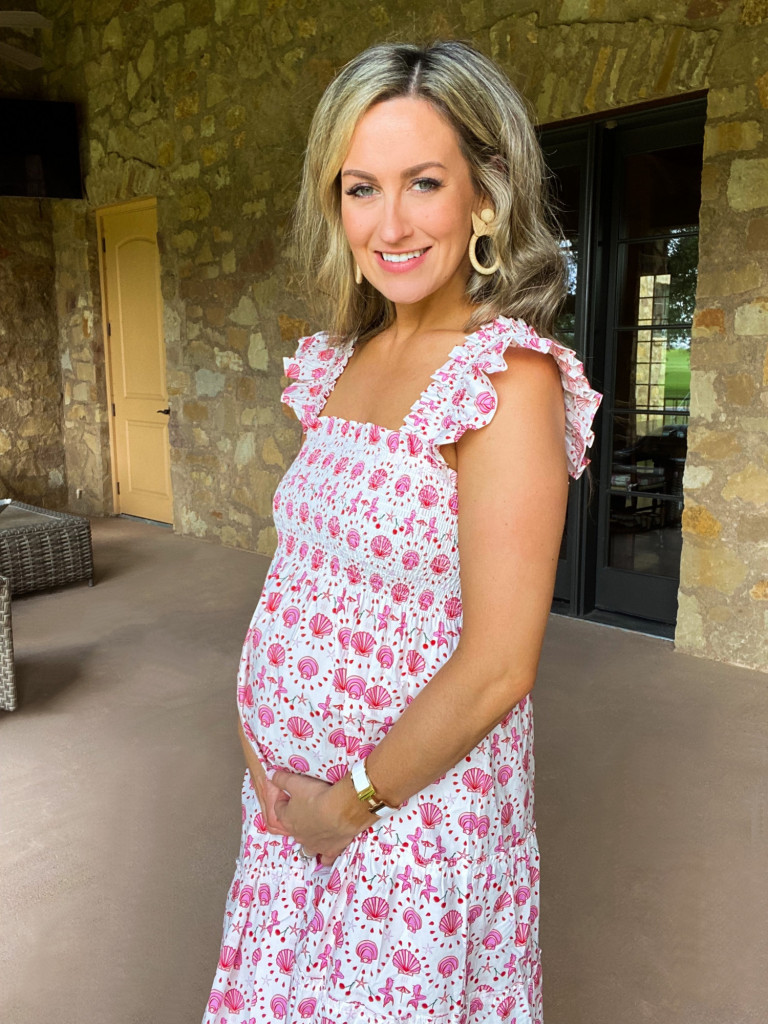 Another favorite smocked dress that I have been living in this summer, is this "Mermaid Dress" by Hill House Home! They also have this dress for little girls too, which I've linked below too!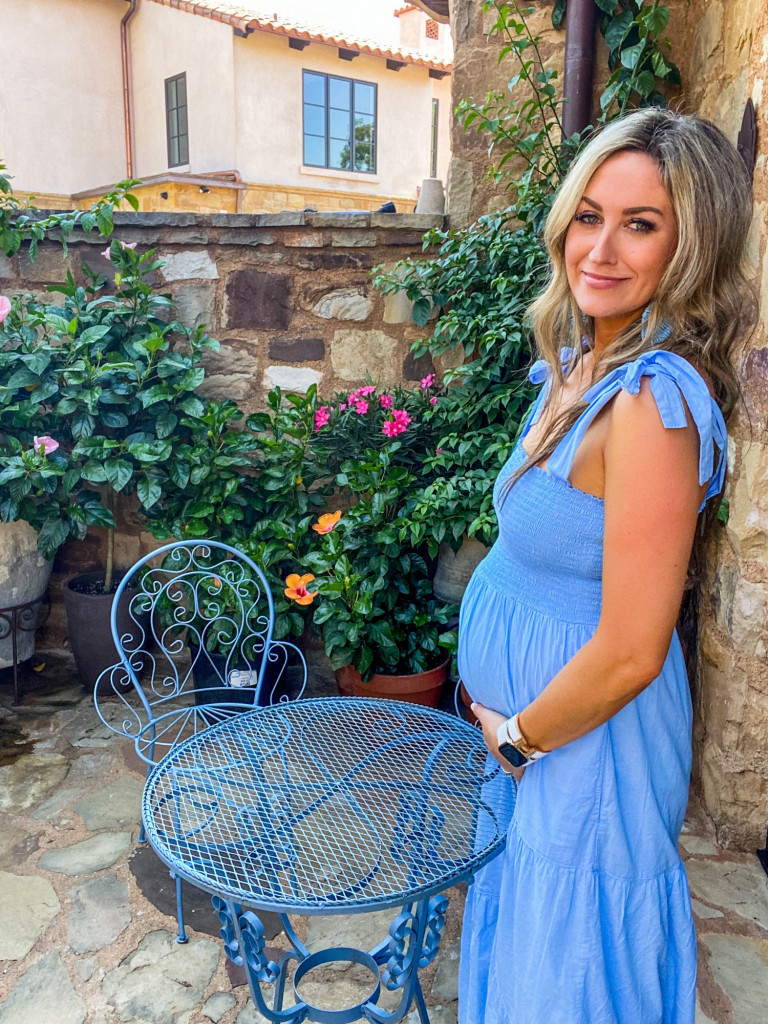 Bought this smocked dress from Intermix last month and I love the tie shoulder detail. Some may think I'm having a boy because I'm wearing so much blue! But, blue is my favorite color to wear and I'm absolutely thrilled to be an all girl mom 😉 !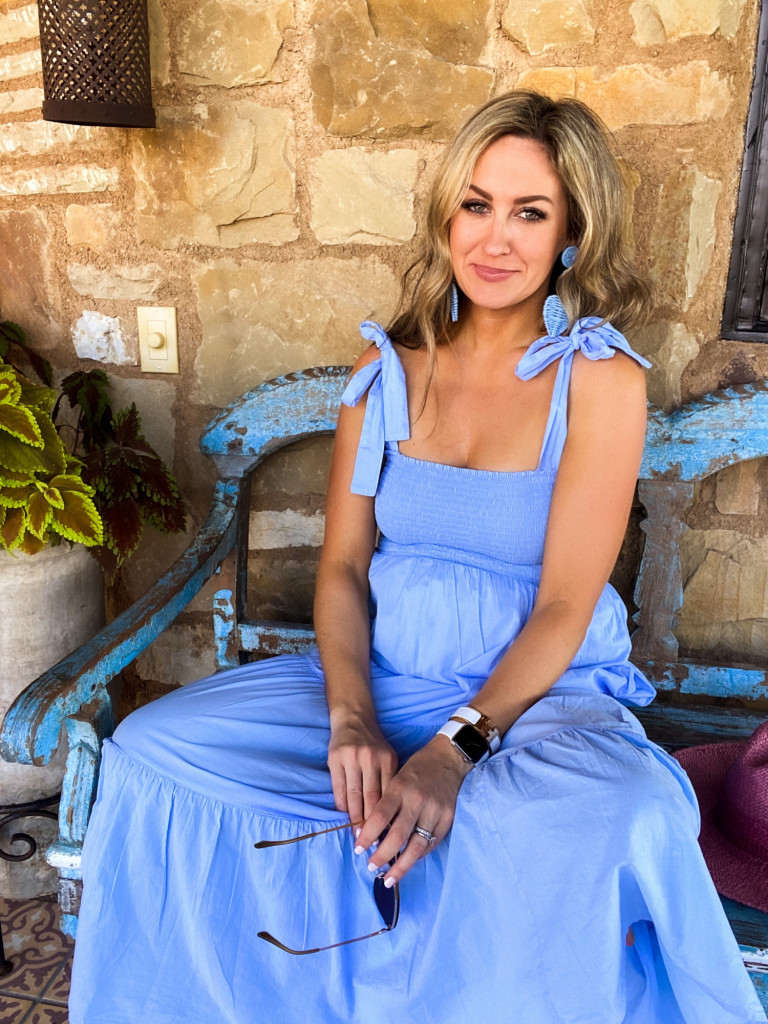 Teggy French Blue Wicker Heart Earrings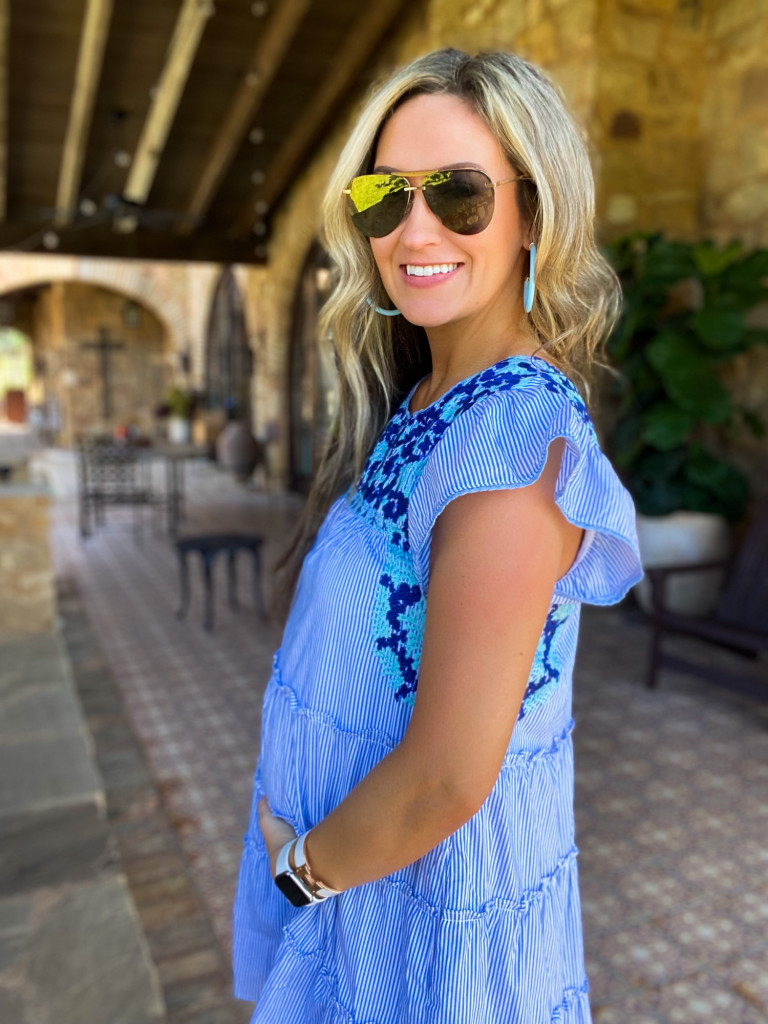 These sunglasses are buy 1 get 1 free for $98!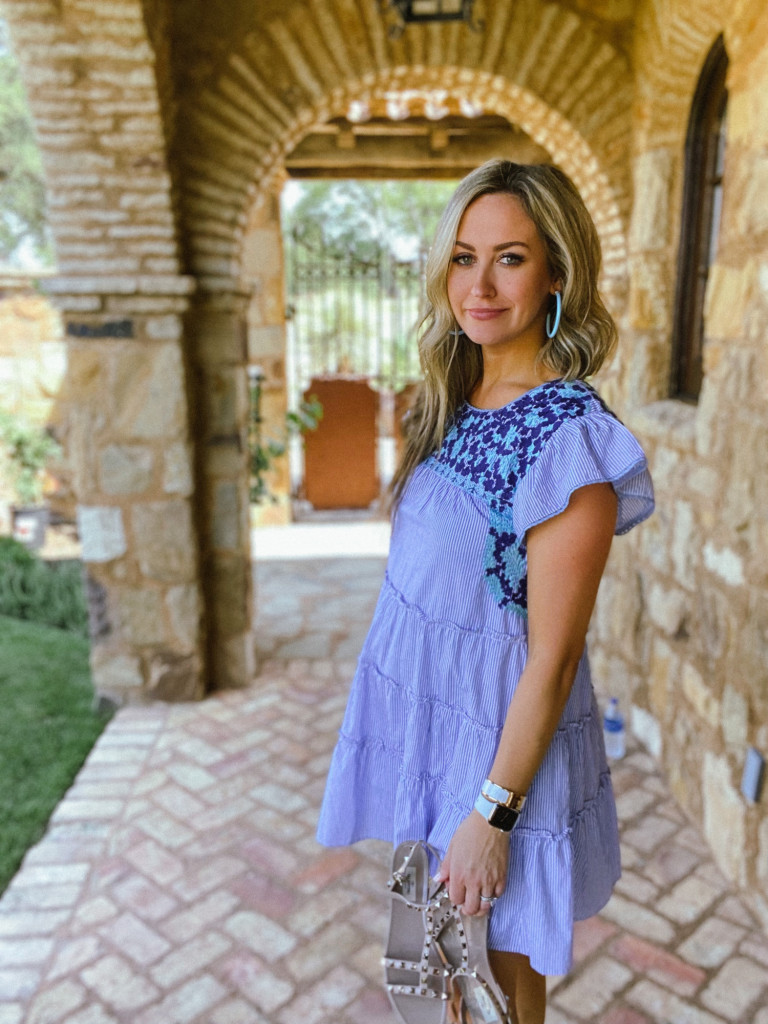 Love me an embroidered baby doll dress and the price on this one is hard to beat!

Check out my Bump Friendly Finds on MC and on my Amazon Page!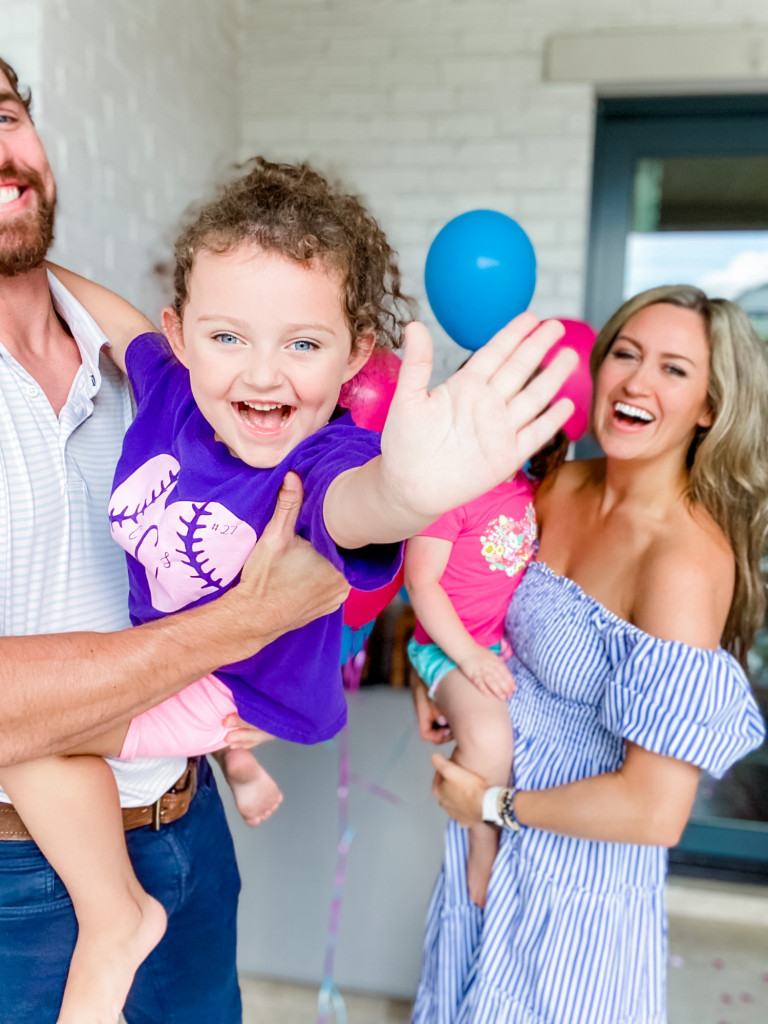 High five for all GIRLS!! Poor Keith 🙂 XO!