Ringing in the New Year with a recap of all my favorite fashion pieces and best of 2020!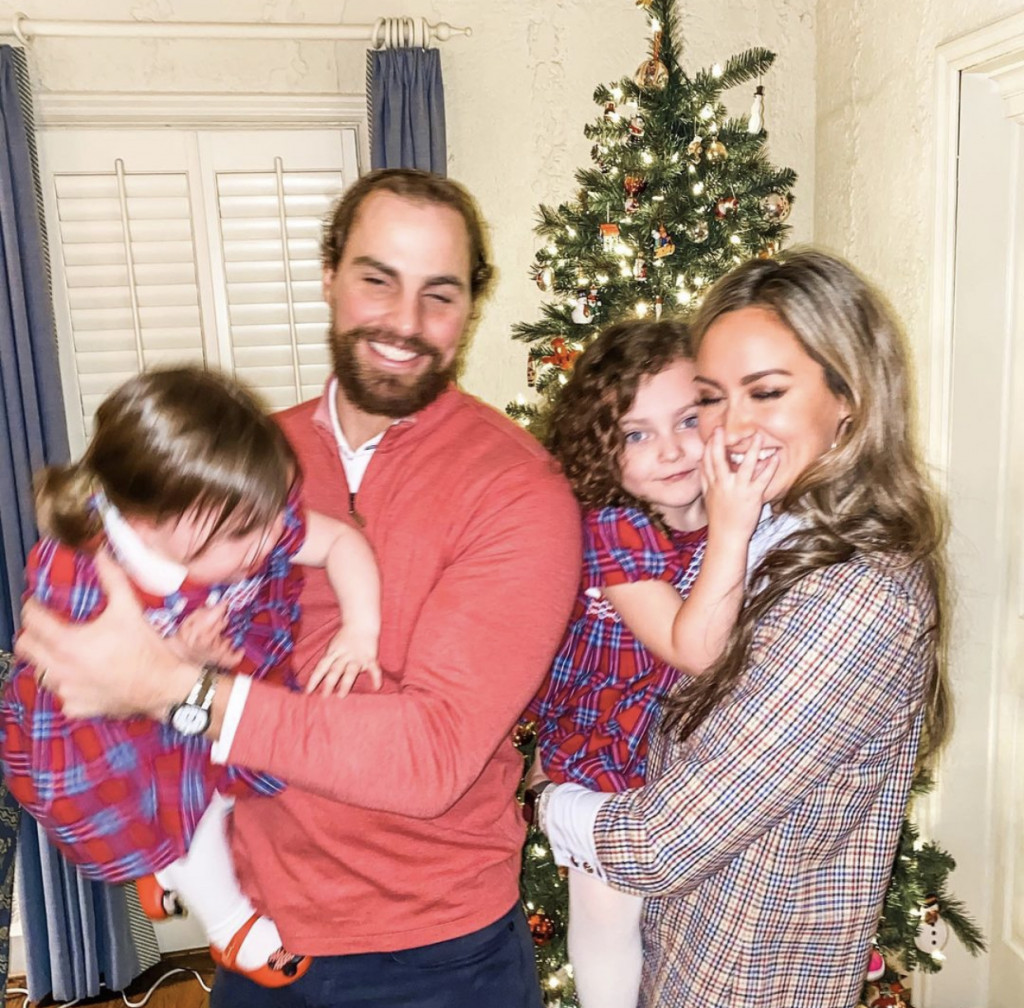 Pandemic or not, I've always favored a quiet, small gathering New Years Eve Party. There's a lot less pressure to "have fun" when we make a huge production for the holiday. Last year, we put our girls down at 7:30, got dressed up, cooked a nice meal, clanked our glasses, and went to bed before midnight! It was GLORIOUS!
This year, we are spending the New Year with our kids and some close friends. I plan to do the same as last year, however, I do plan to stay up past midnight. I've really missed hanging out with friends, and I'm definitely wanting to celebrate surviving 2020 (haha)! Though this pandemic life won't change much when the clock strikes midnight, I am hopeful and optimistic for what 2021 will bring!
So, let's ring in the New Year with some retail therapy and shop some of the top selling trends and some of my 2020 favorite fashion pieces I will definitely bring to the new year!
Commando (the brand) Leggings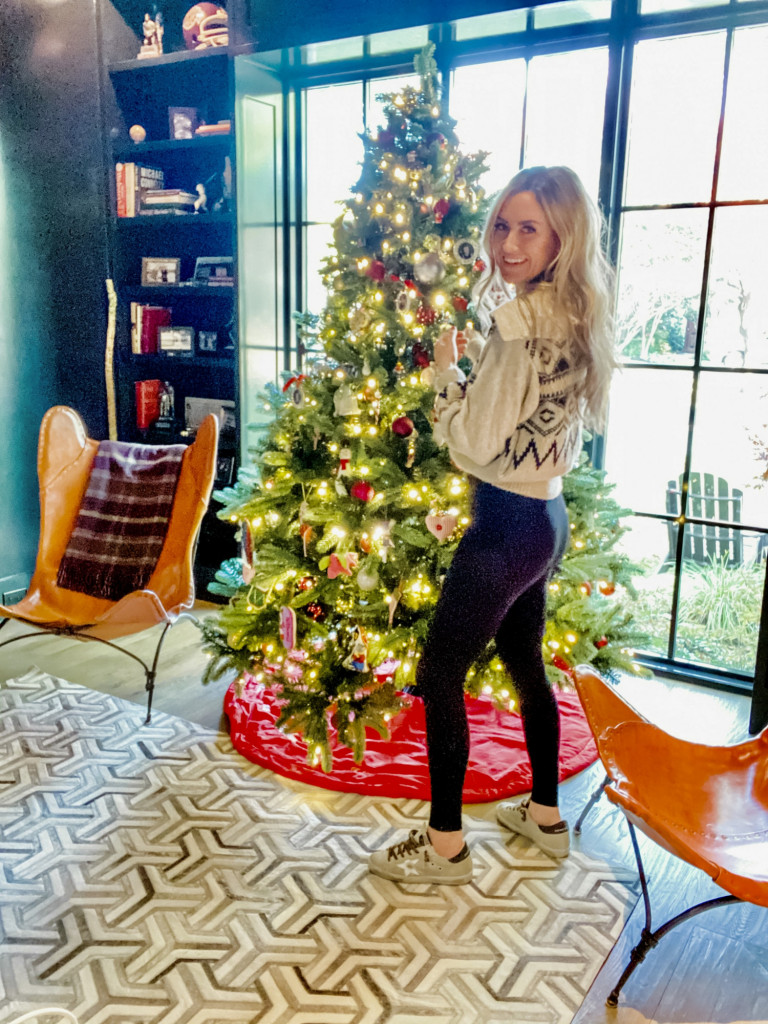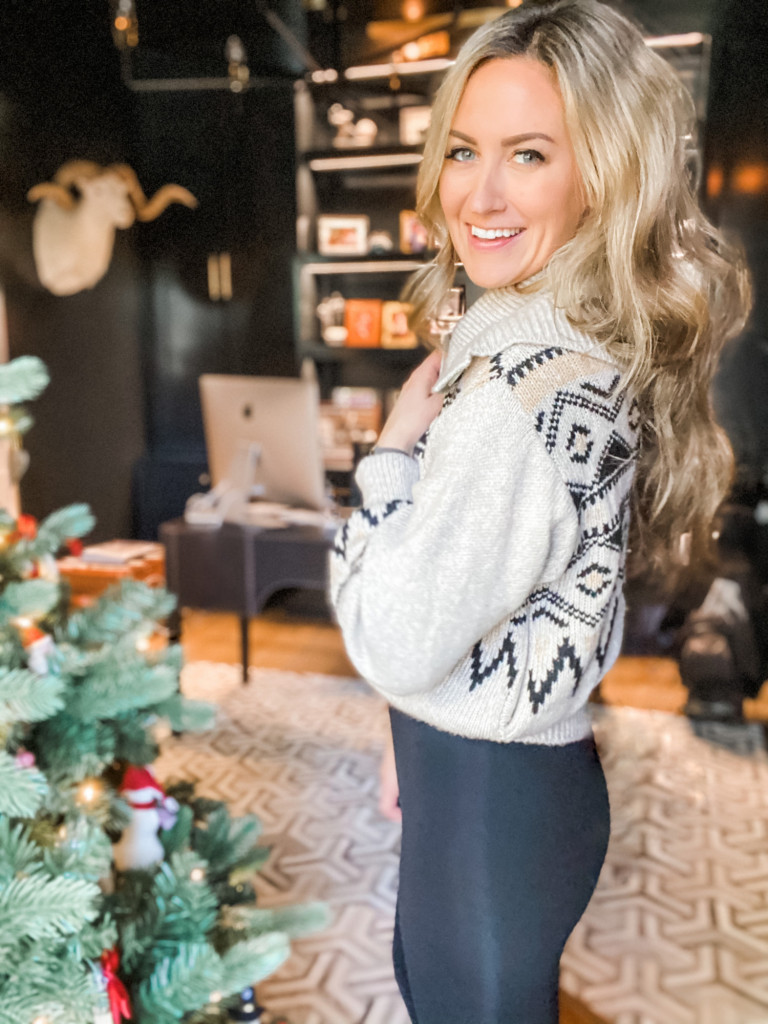 Not saying to go Commando in 2021 (eek) but the leggings by Commando are by far my favorite ever! There is something  magical about these leggings because they seriously suck you in, and smooth out every inch of your lower half. They are also the most comfortable "compressive" leggings I've ever worn. The neoprene leggings are my favorite but I also really love their faux leather leggings too.
Puffy Sleeve Sweatshirt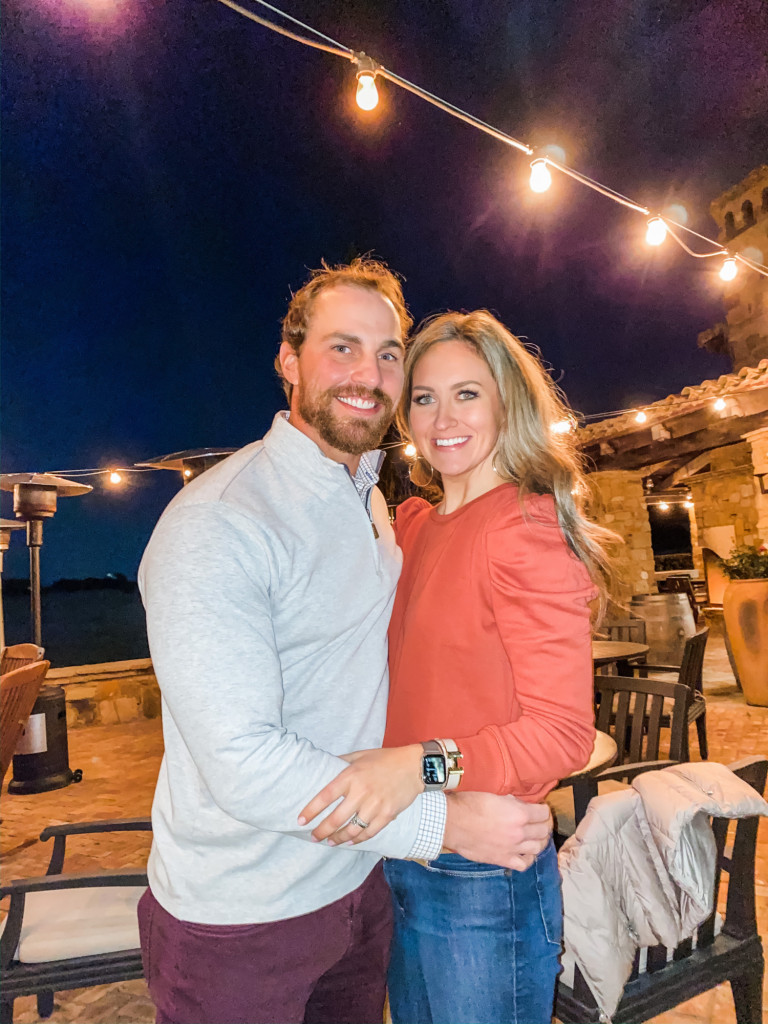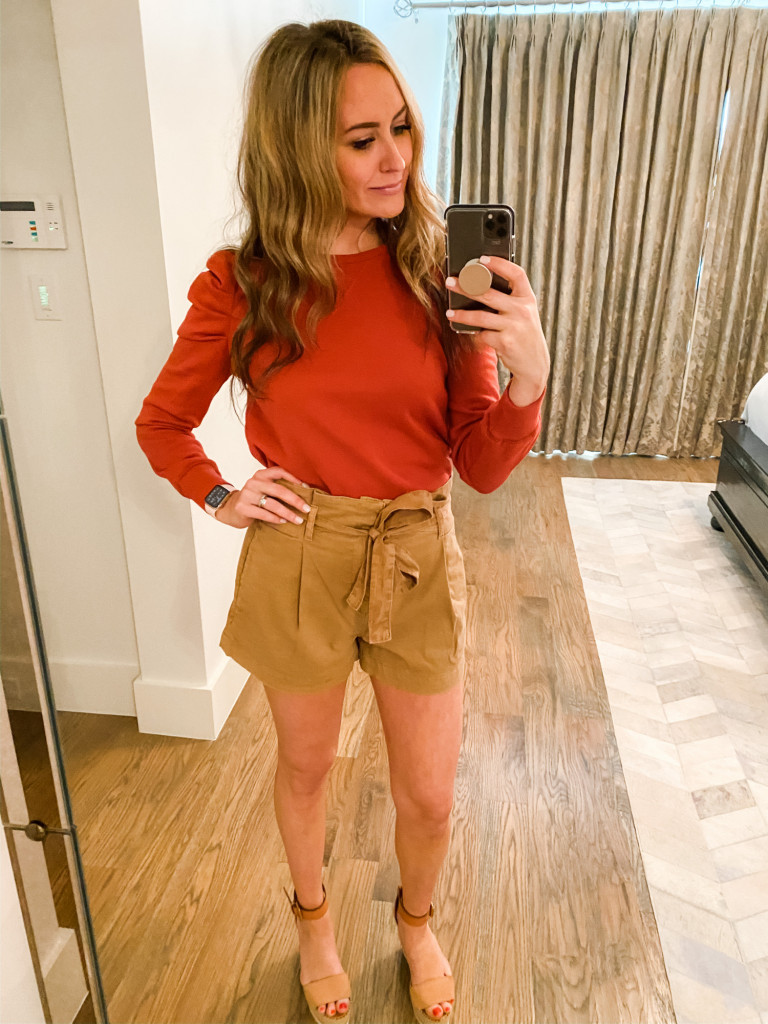 Bought this sweatshirt in February of 2020, and this sweatshirt has been a pandemic staple of mine. I love that it's just a casual sweatshirt, but the puffy shoulder detail really makes it look like you're "trying" without trying at all! I love to wear this "rust" colored sweatshirt with fitness leggings and my skinny denim too.
Large Beaded Hoop Earrings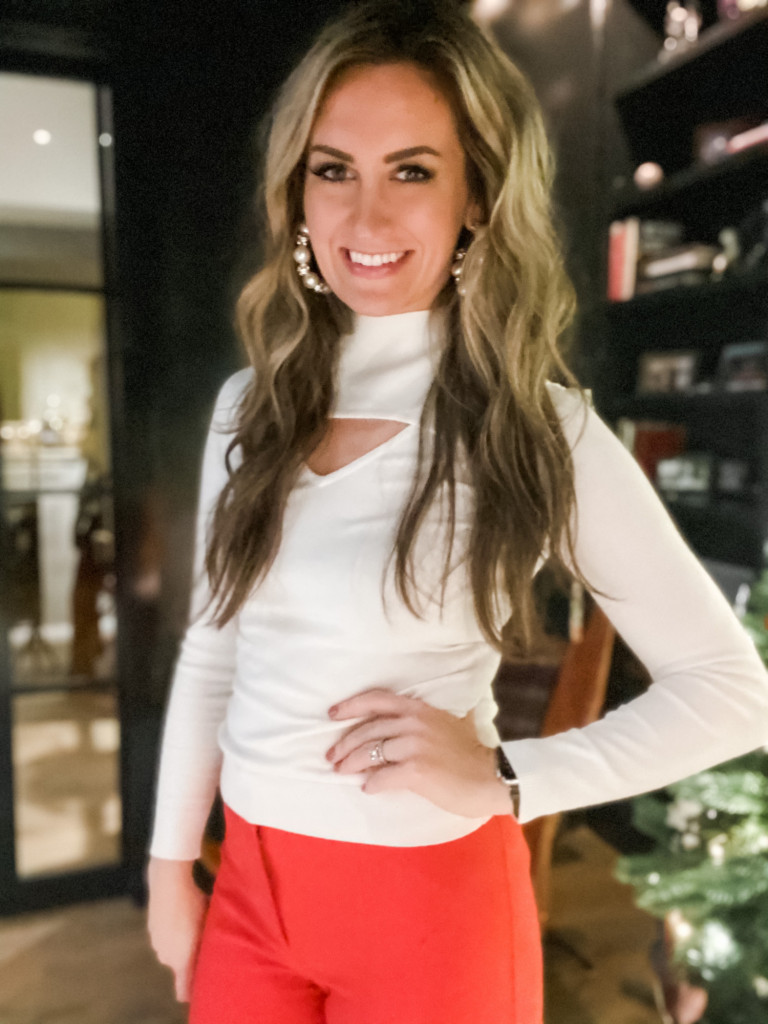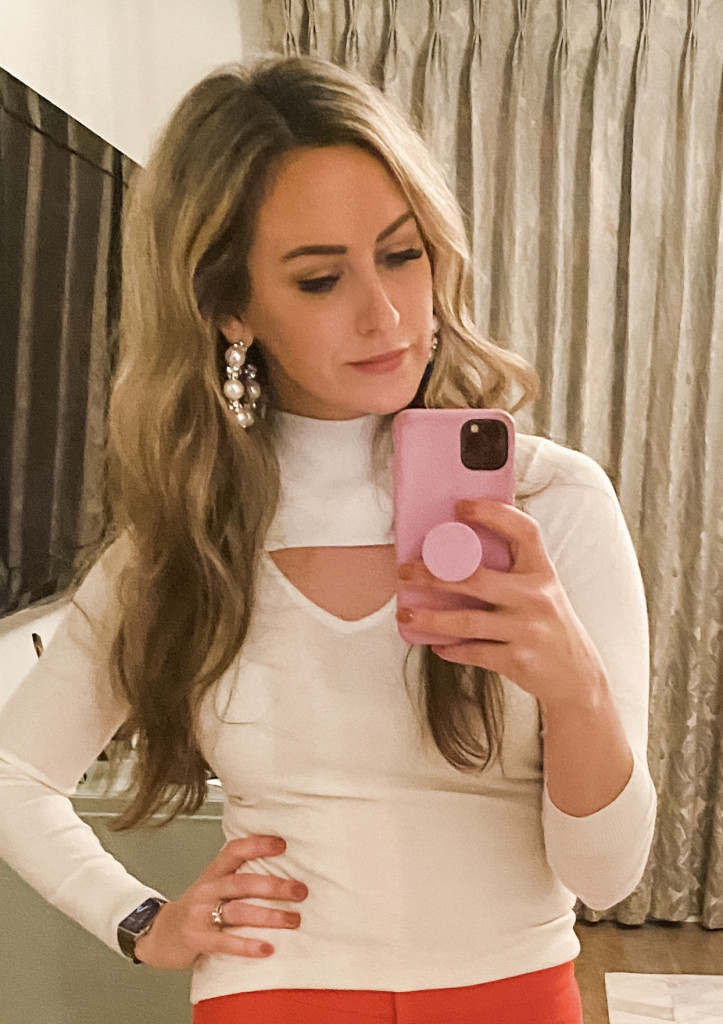 I've always been a hoop (big earring) girl, and lately, I've been drawn to the big beaded hoop earrings. Having received these for my birthday, I continue to find myself planning my outfits around these. The sparkle bead just screams Holiday Glam and O seriously can't get enough. I've been on the hunt for a pair of gold beaded hoops but have yet to find the ones I have in my mind.
Baby Doll Dresses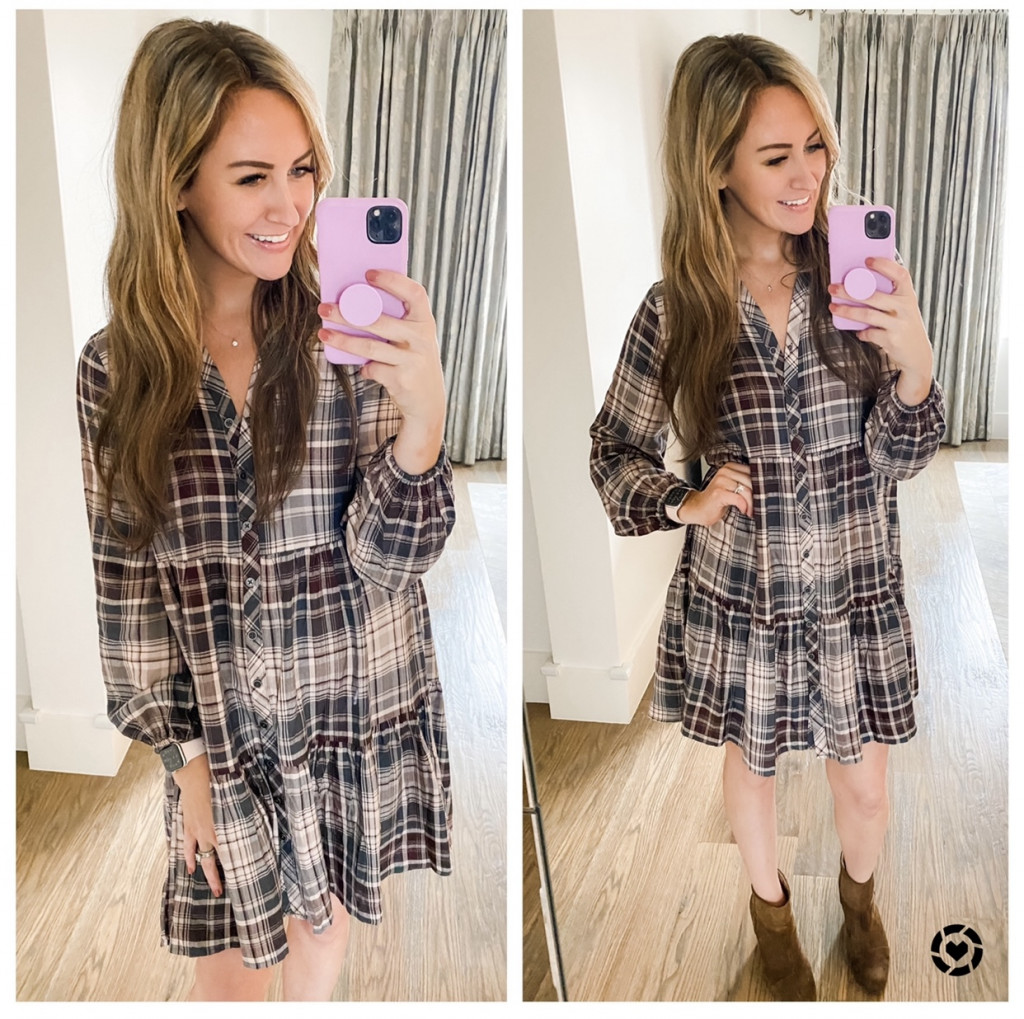 I had a hard time picking out my favorite baby doll dress of the year. I've never been much of a baby doll dress kinda girl until recently. This year has been all about comfort, so maybe that's why I've been drawn to a throw on and go baby doll dress. Feeling cute without much effort at all has been my favorite attire of 2020!
Sorel Women's Blake Lace Booties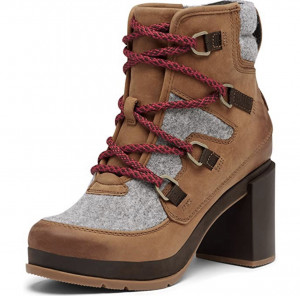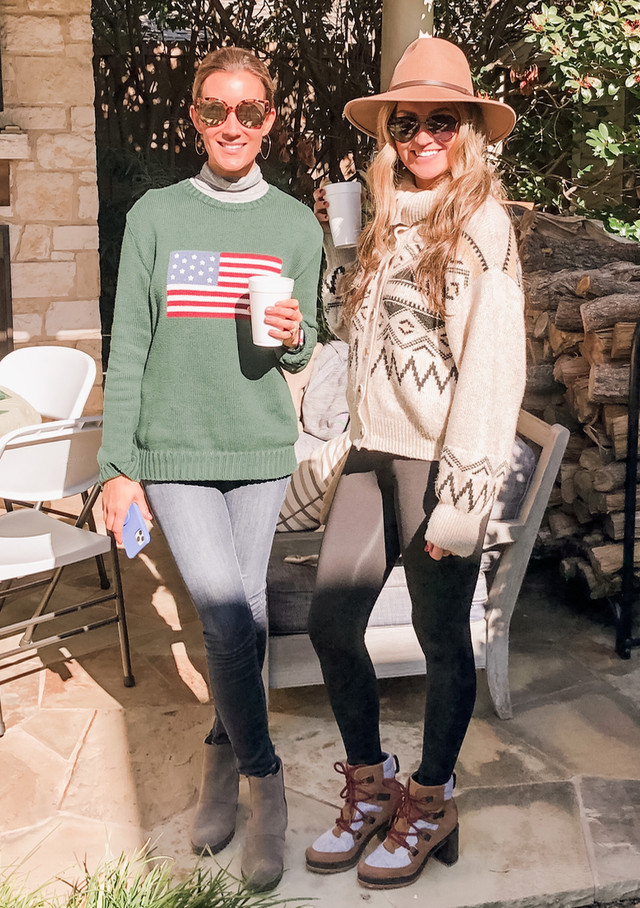 My favorite "knock around" healed winter boots! I find myself wearing these over and over again with just about every outfit I've put on this season. They are a little heavy, but I got used to them real quick 😉 ! I really love the red laces, and surprisingly these booties go with a lot more than I ever imagined. Offered in three different colors too.
Tack Fedora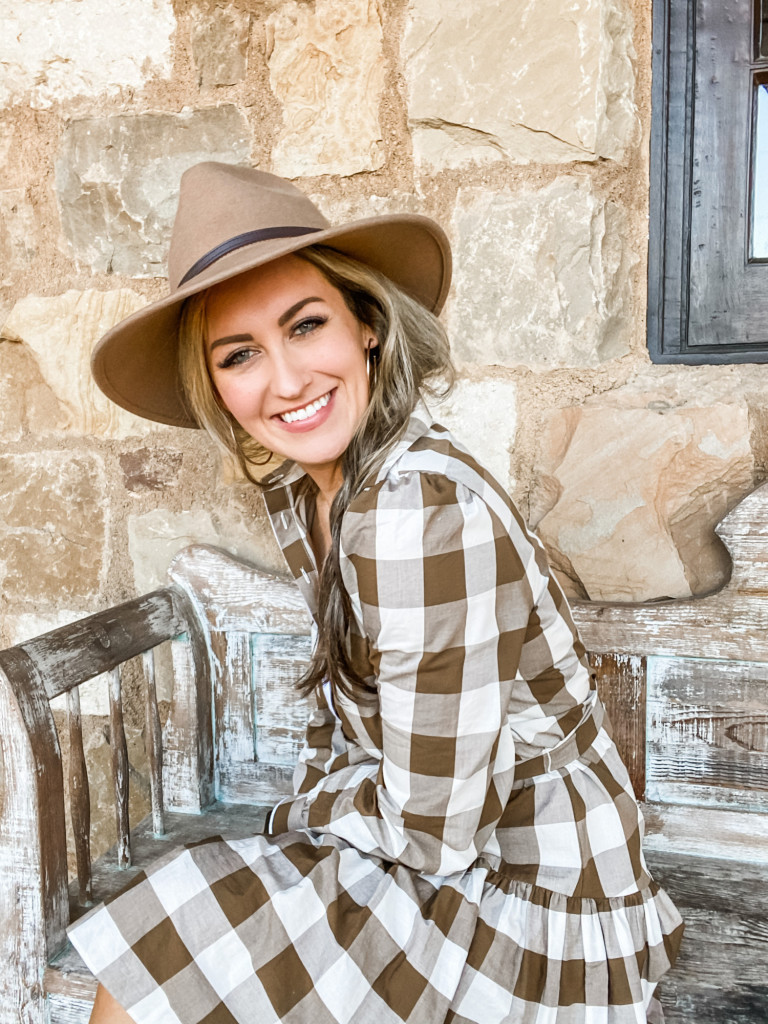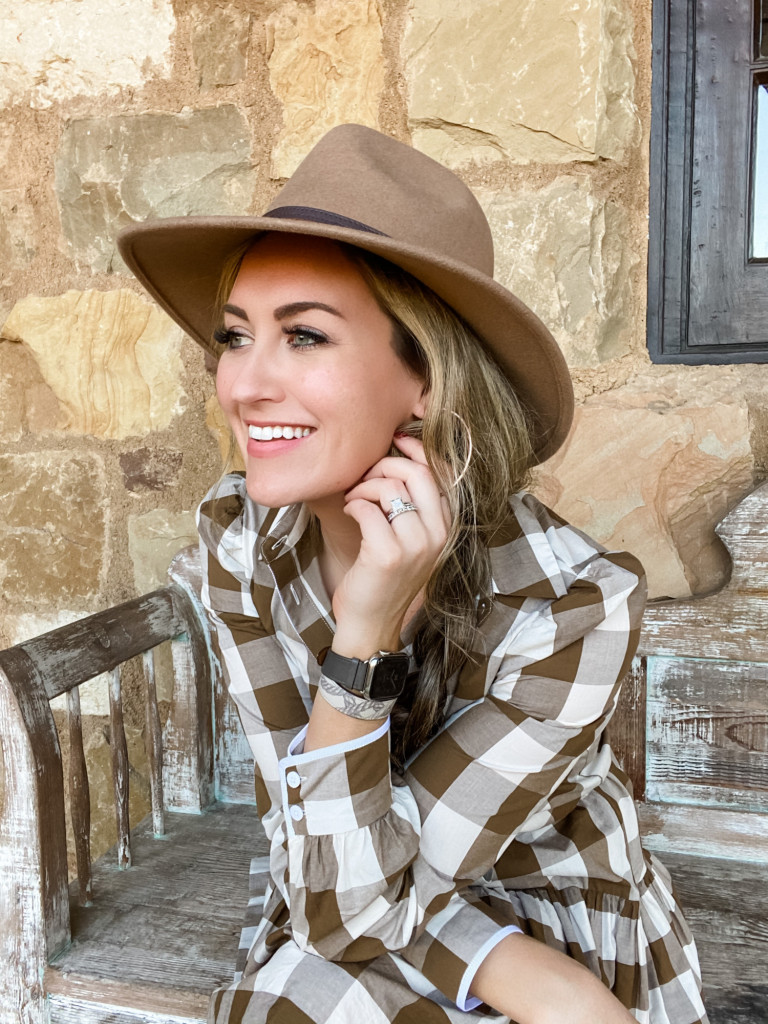 I've always been a hat girl in the summer time, but a hat girl in the fall/winter seasons, I'll be honest, I felt very silly. It's such a cute trend, I just never felt like I could pull it off, unless I was in Aspen or Santa Fe (haha)! However, once I found this "Tack Fedora" hat that fit well and one that the hubby gave me the head nod that I can pull it off, I became a fall/winter hat girl! Love it so much, I bought in navy as well.
Riki Skinny Mirror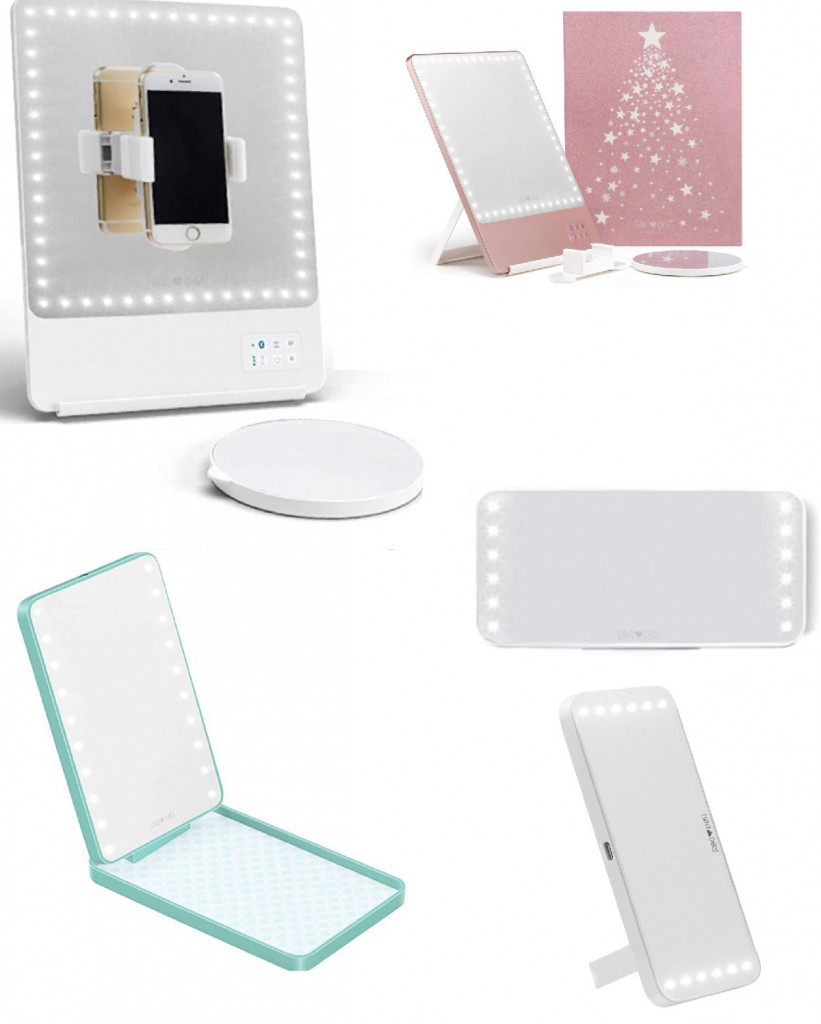 My mother-in-law gave me the mini Riki Mirror two years ago, which I always used to put my make-up on even at home.  I decided this summer I needed an upgrade and got the large vanity mirror. The lighting (on all Riki mirrors) is phenomenal and it has other fun features as well. There is a magnetic mirror attachment and it also has bluetooth capabilities that you can do beauty tutorials with your iPhone too! I don't really use it for the "beauty tutorials" but I do love it to put my make-up on each morning.
Leopard PJ Set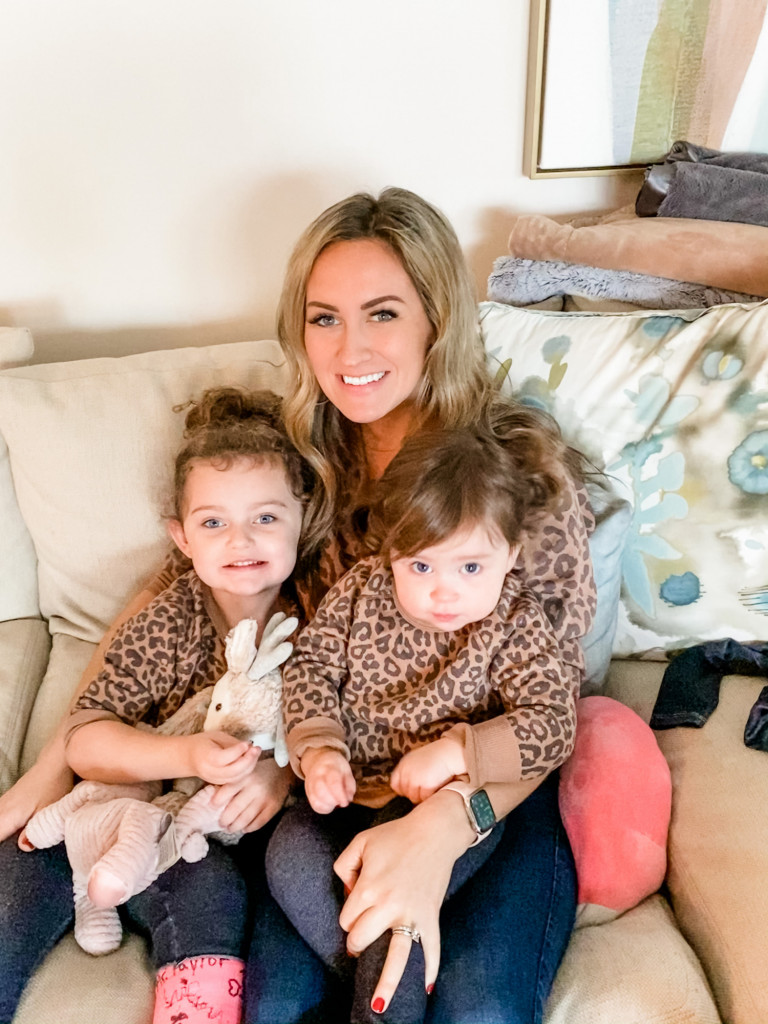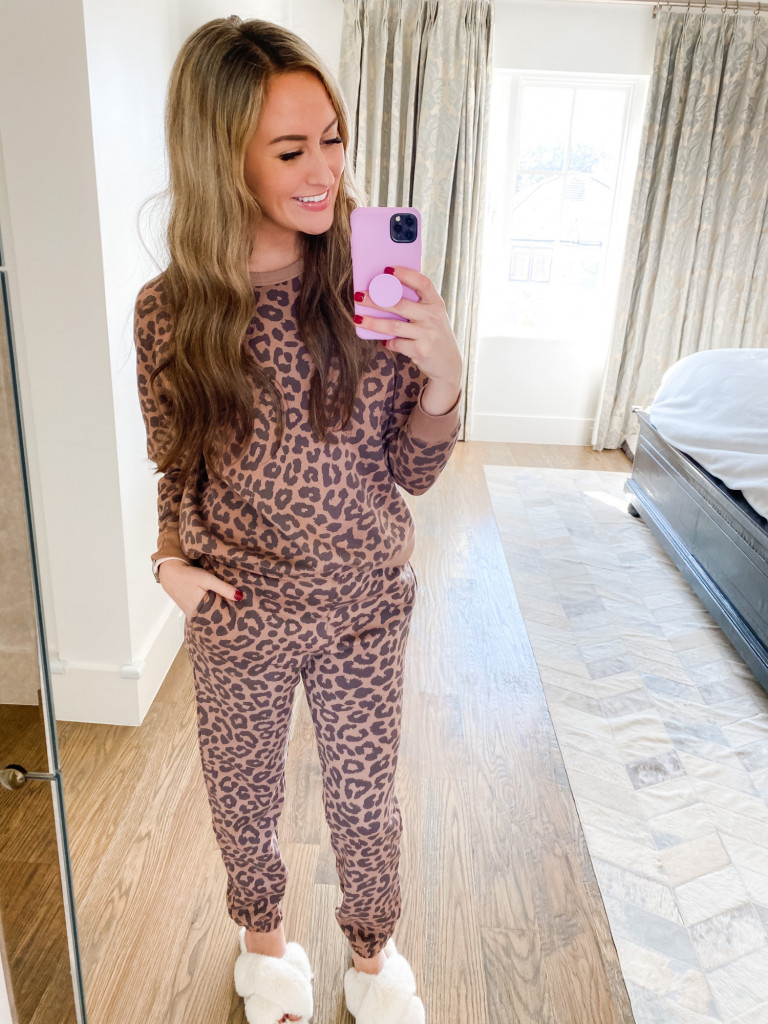 This year has taught me the need for comfort and the love of matching pj sets. Not only do I love this set because of its extreme softness, I think I love this set even more because it has a set for your minis! And, if you know me, leopard is my thing. So there is no question this set makes my favorite pj/lounge set of 2020!
IVL Tennis Skirt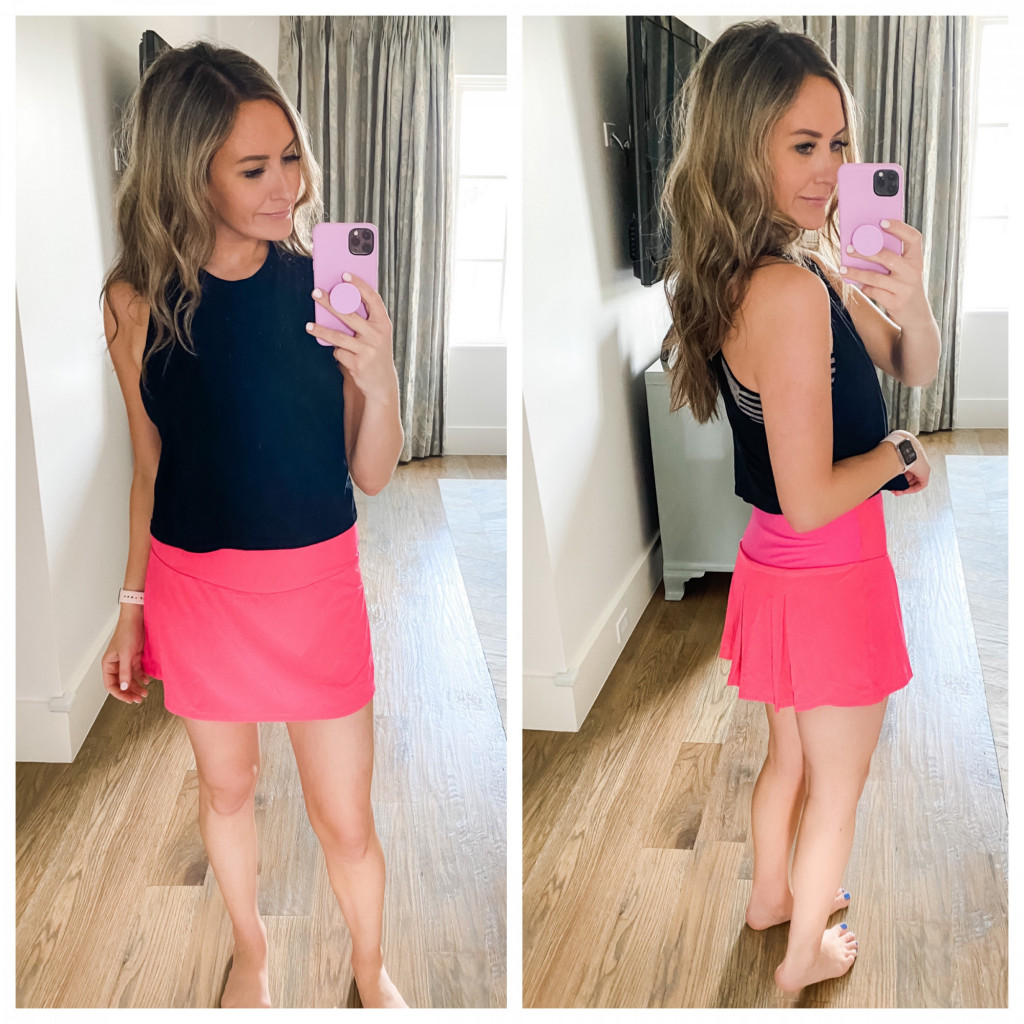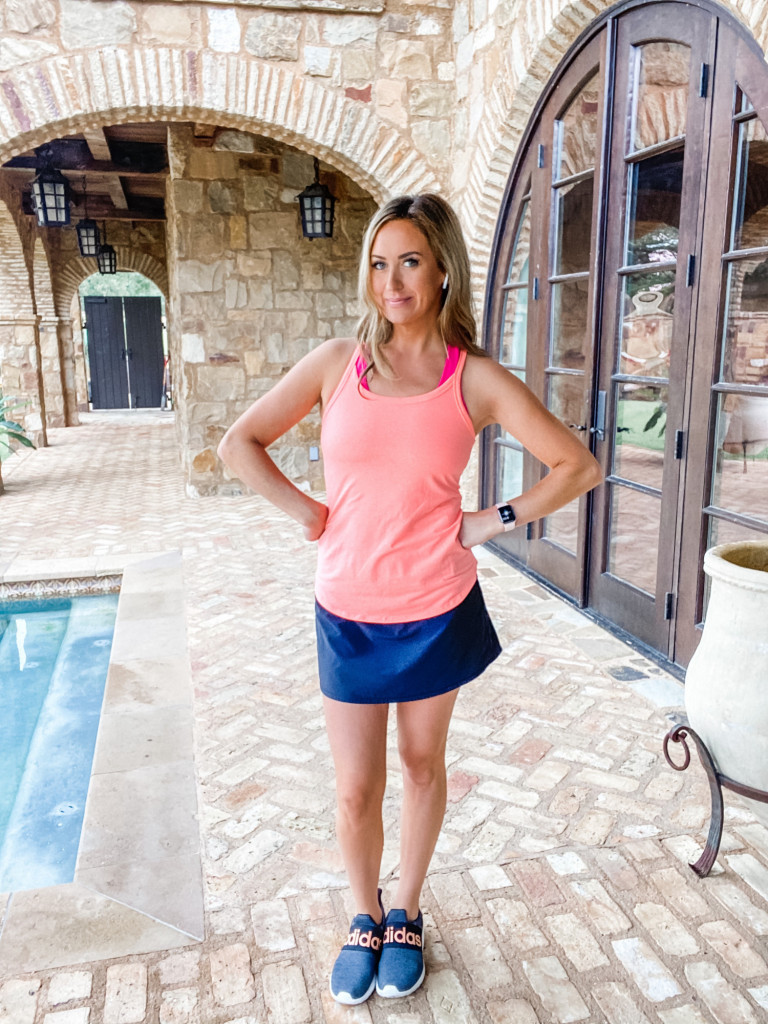 Though it's not the season to wear tennis skirts, I still love this skirt so much, I bought it in two colors! This high waisted tennis skirt sucks your tummy in and has bike shorts with pockets underneath too! I love the length and the pleats in the back of this skirt, which I think makes it extra cute and flirty. Funny enough, I don't even play tennis, but I exercise and run around in this comfortable IVL tennis skirt.
Montce One Piece Swimsuit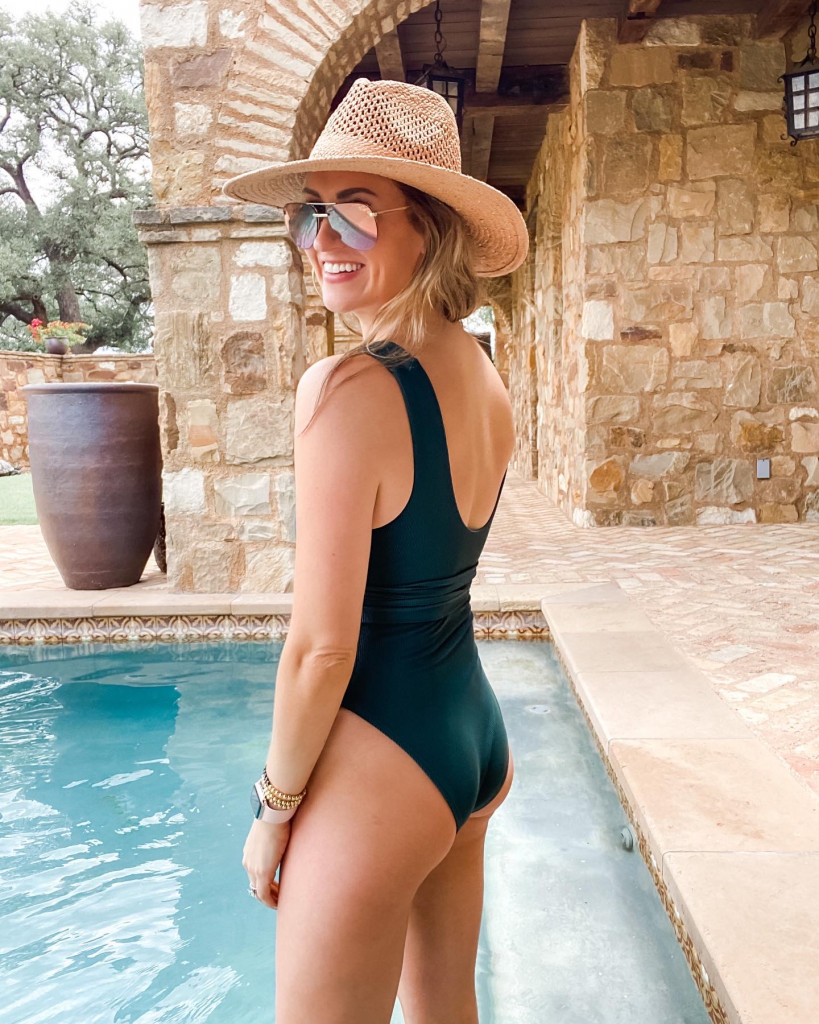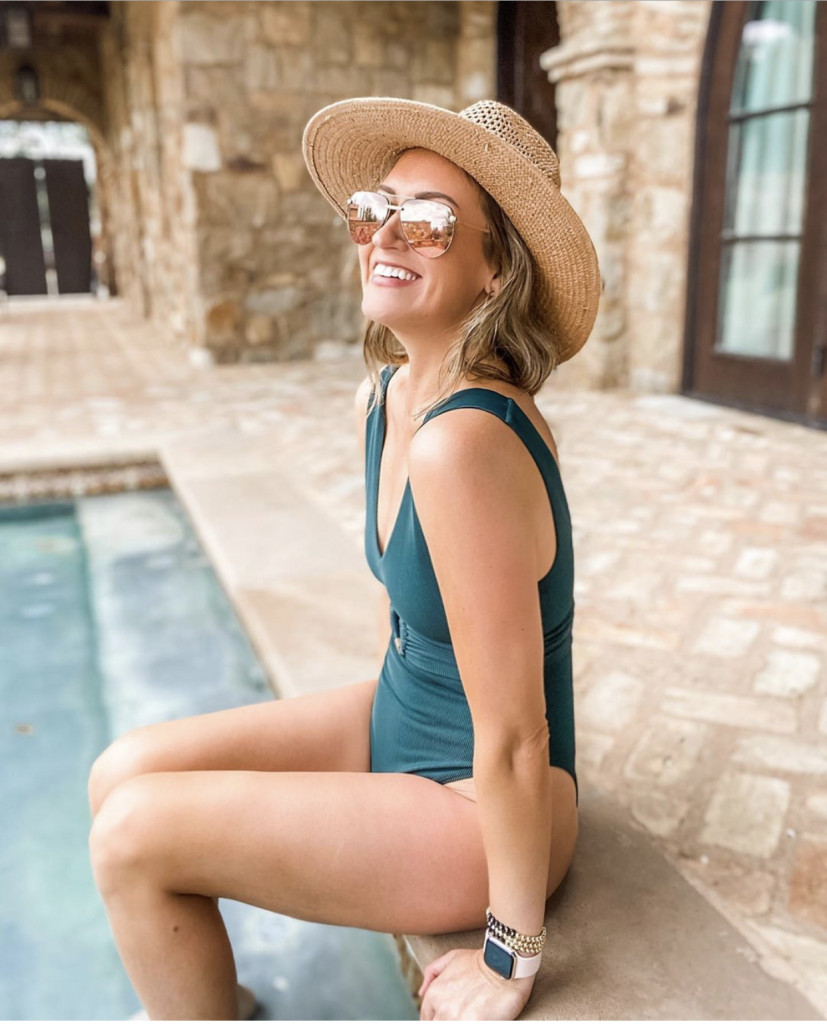 Favorite swimsuit buy from 2020! A bold statement, but this ribbed suit with the removable belt is so flattering on just about every body type! It's a higher leg than I'm used to, but I found that the higher cut really elongates those legs! The best part, the cut in the back really lifts that booty up too. Comes in many colors and two piece options as well!
Parker Cut Off Shorts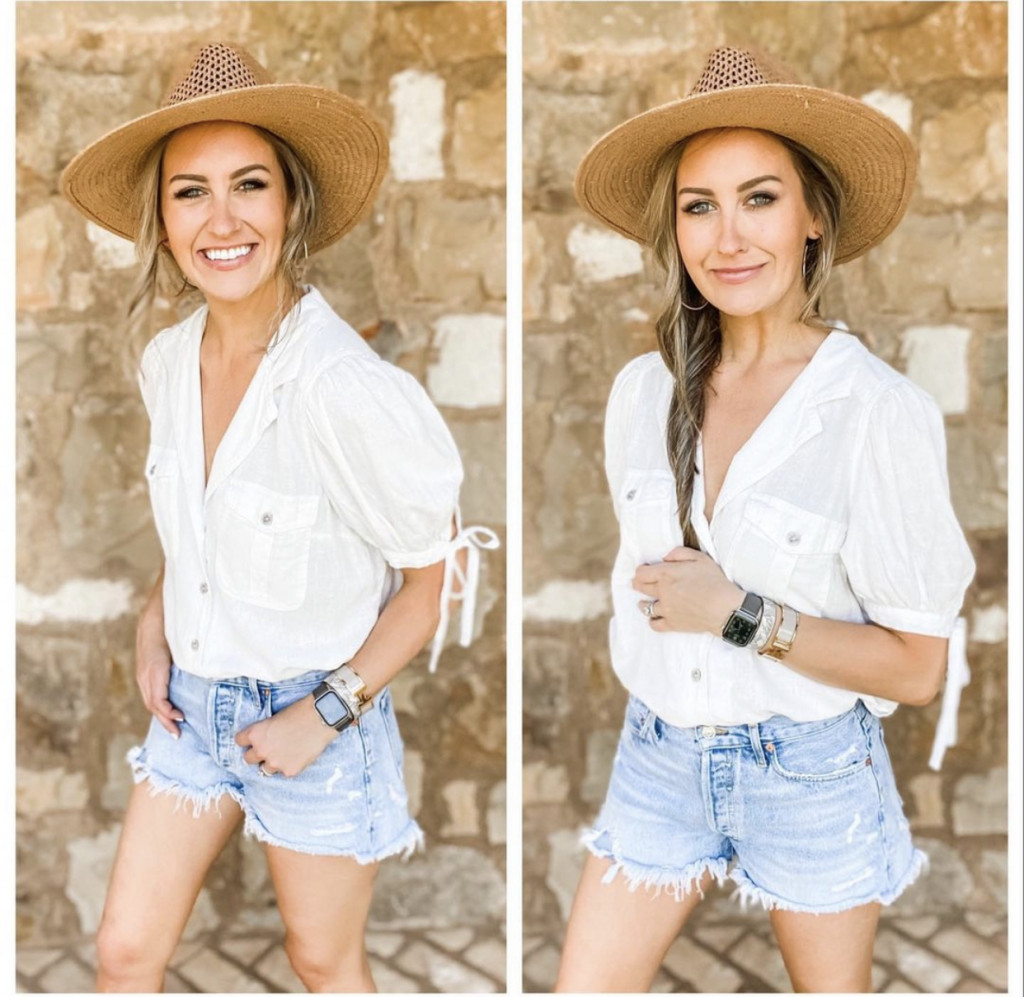 The best cut-offs I've ever owned! There is no wonder these cut-offs sell out every year but don't fret because they restock these shorts year to year. I have these in two sizes 27 and 28. I originally bought the 28 because I wanted a looser fit around the waist but they do stretch out when you wear them. So I bought the 27's and they are the perfect fit all day long.
Most Purchased Piece of 2020


Looking back at my analytics, the softest faux sherpa jacket from Target was the most purchased piece to date! This is a definite favorite and a jacket that's worn on repeat! Grab this under $30 jacket while you can!
Here are the top performing most liked Instagram posts of 2020!
January 2020
141 likes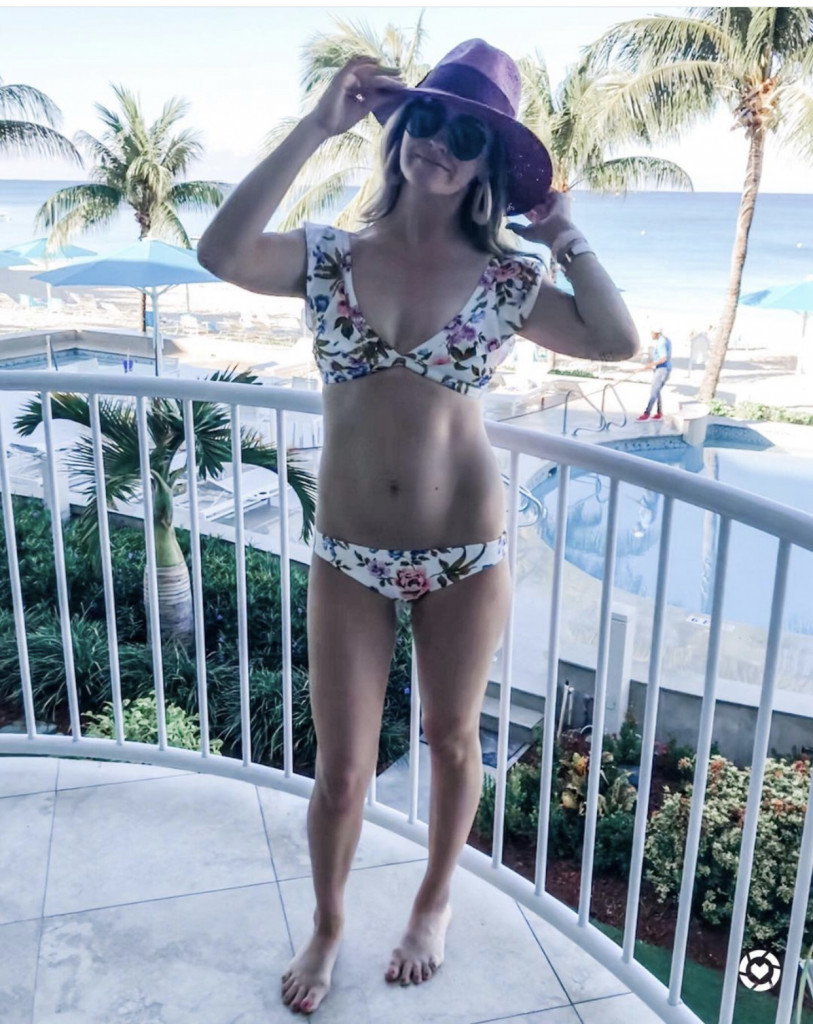 February 2020
375 likes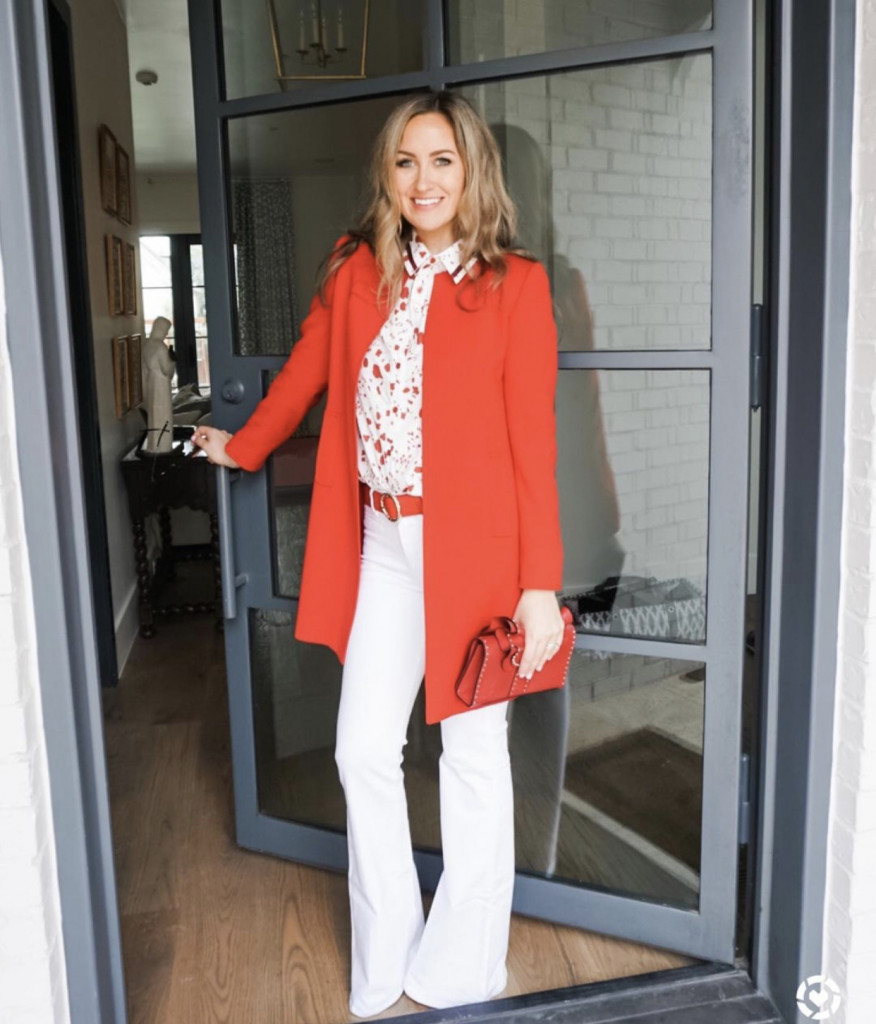 March 2020
1,032 likes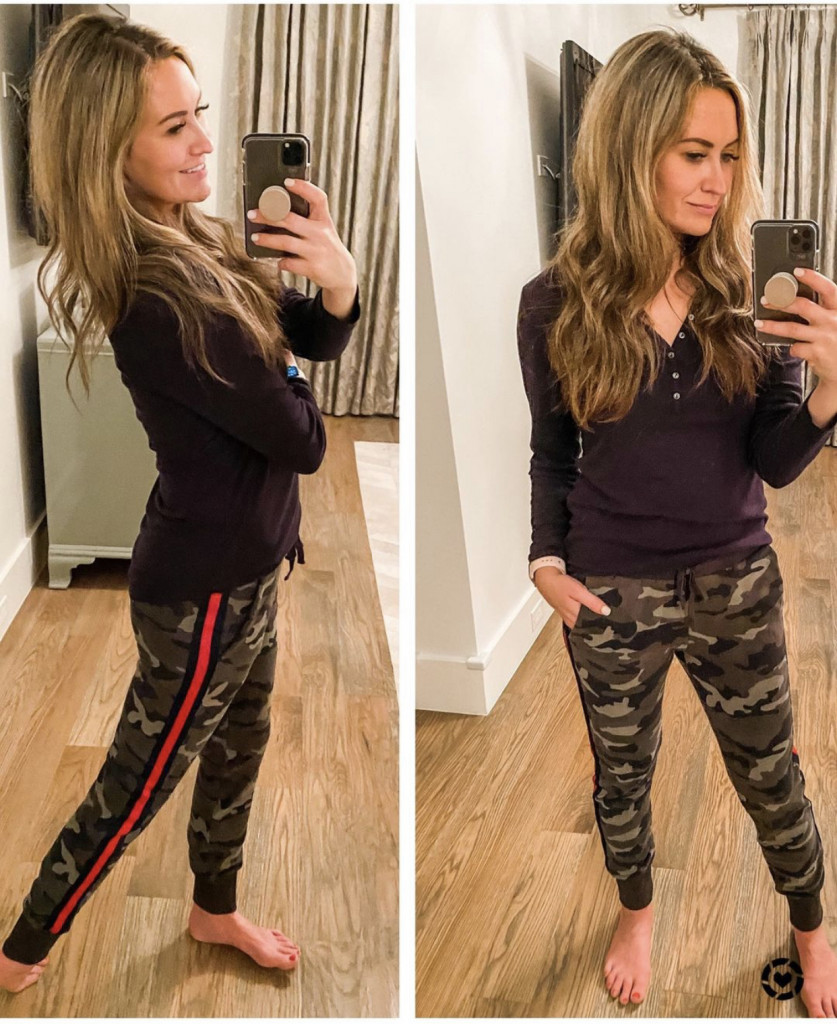 April 2020
497 likes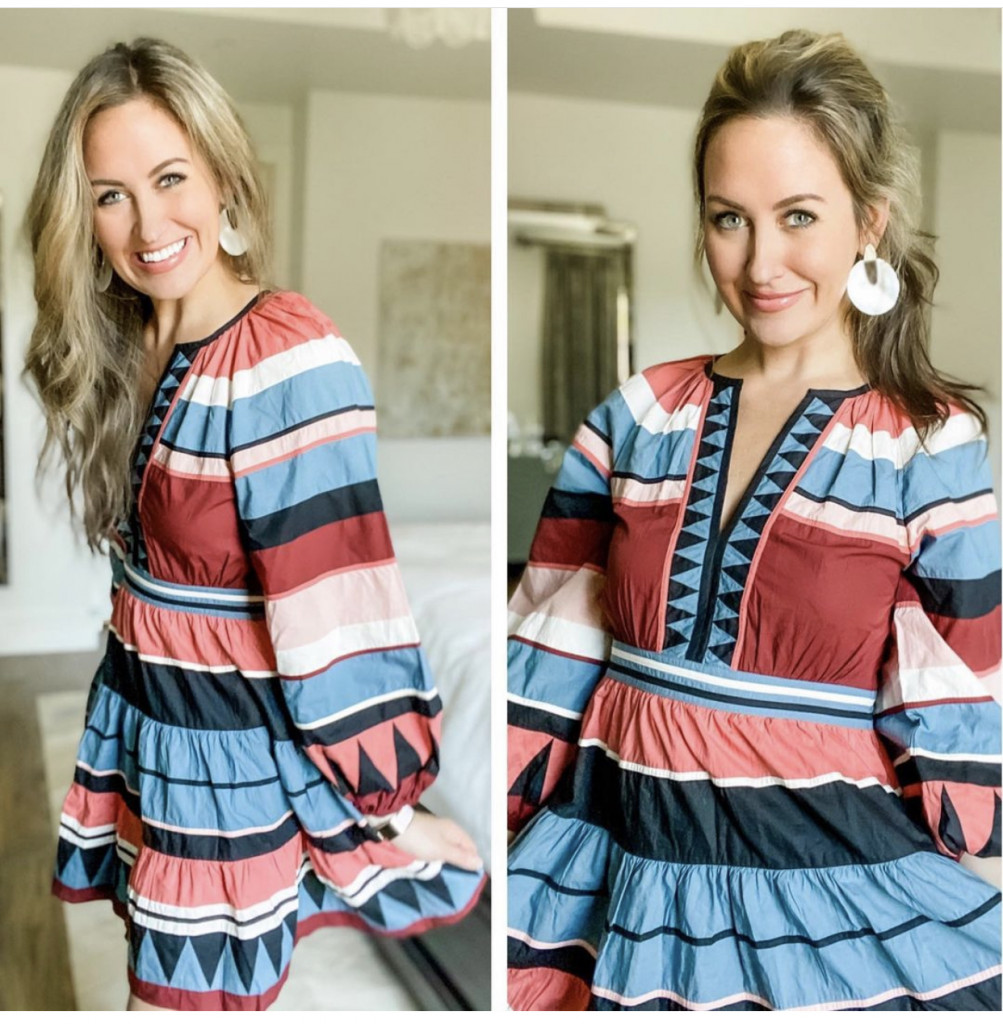 May 2020
469 likes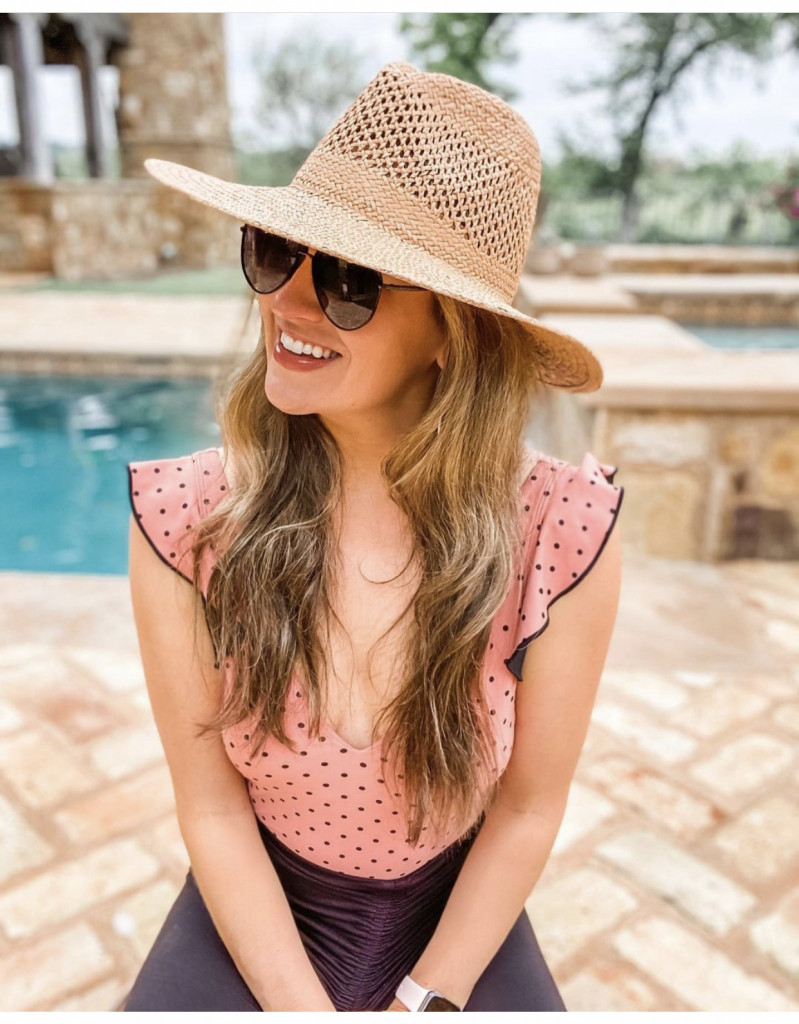 June 2020
934 likes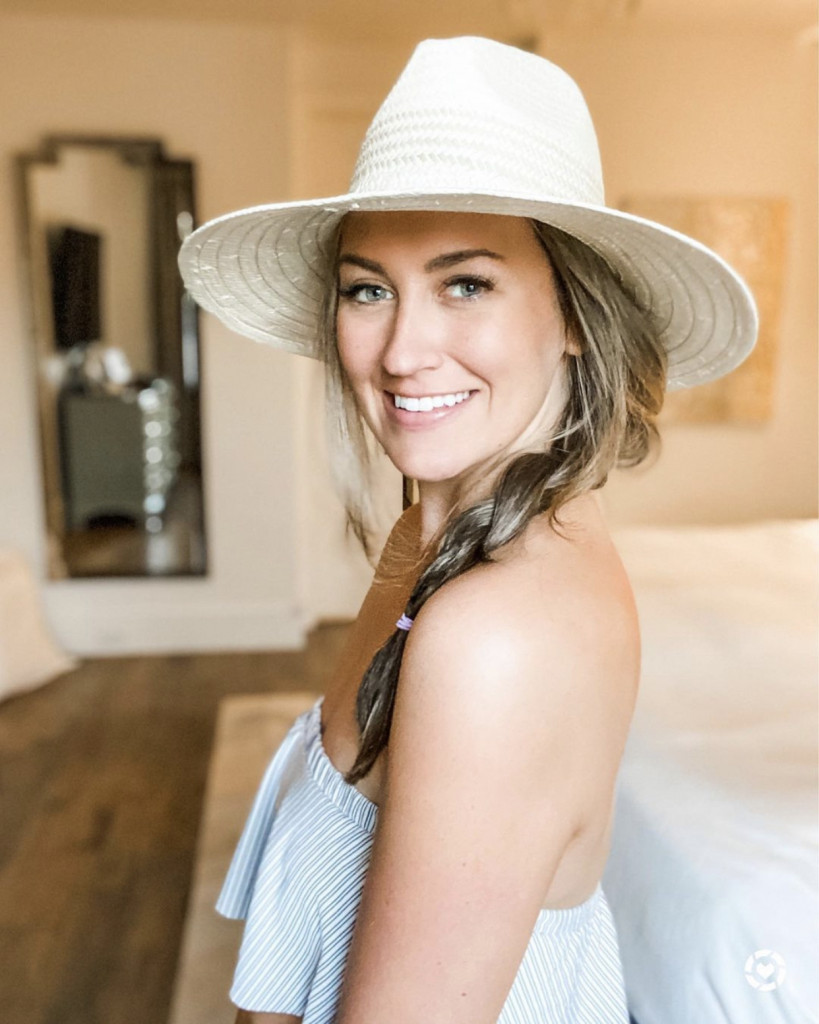 July 2020
508 likes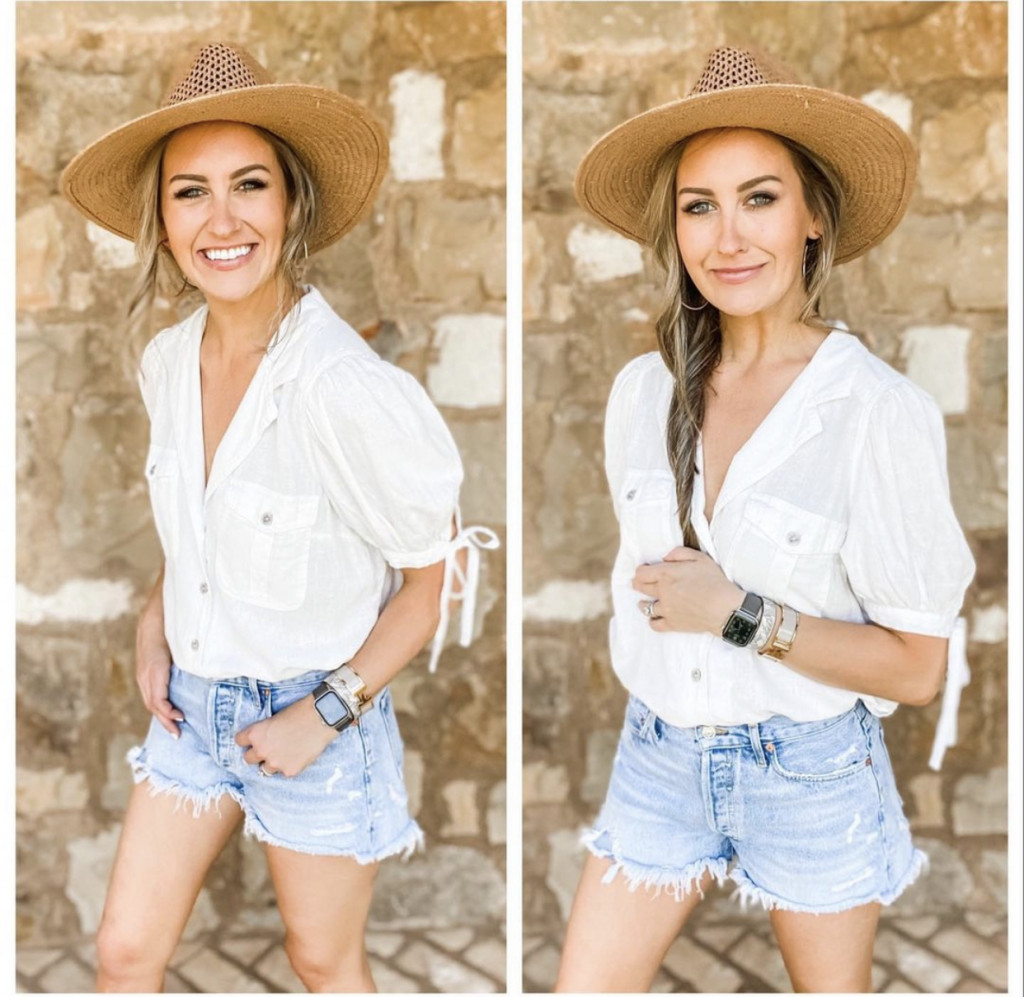 August 2020
495 likes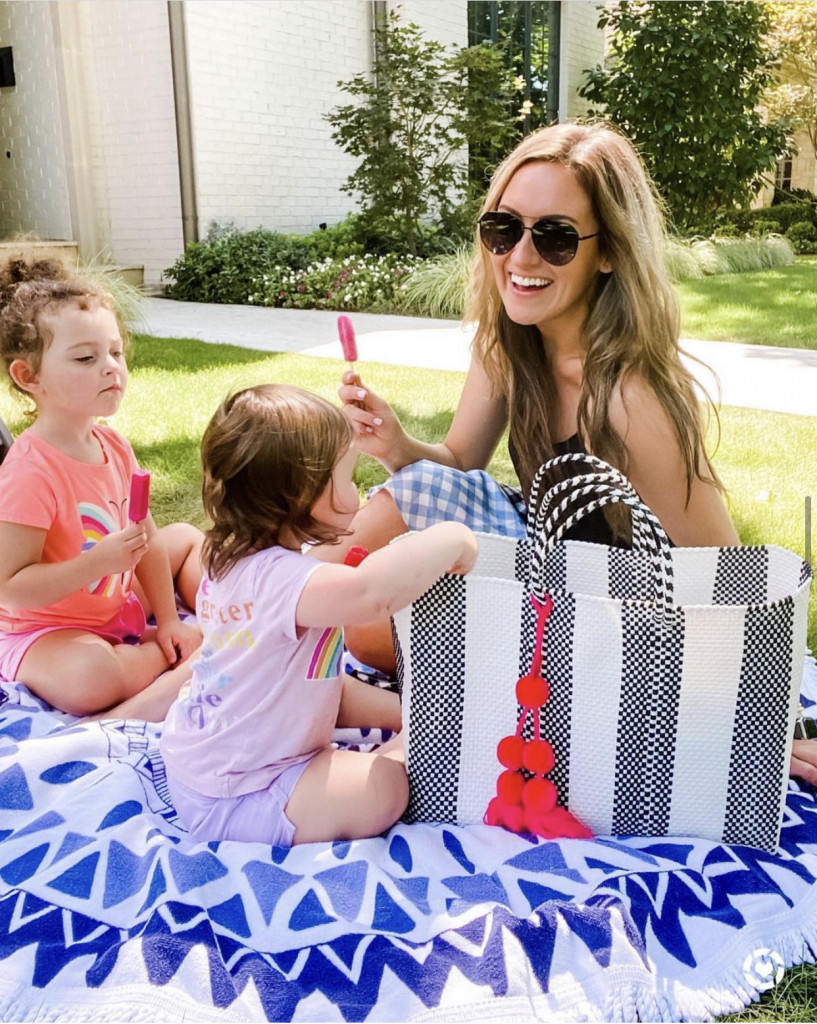 September 2020
819 likes
October 2020
1,946 likes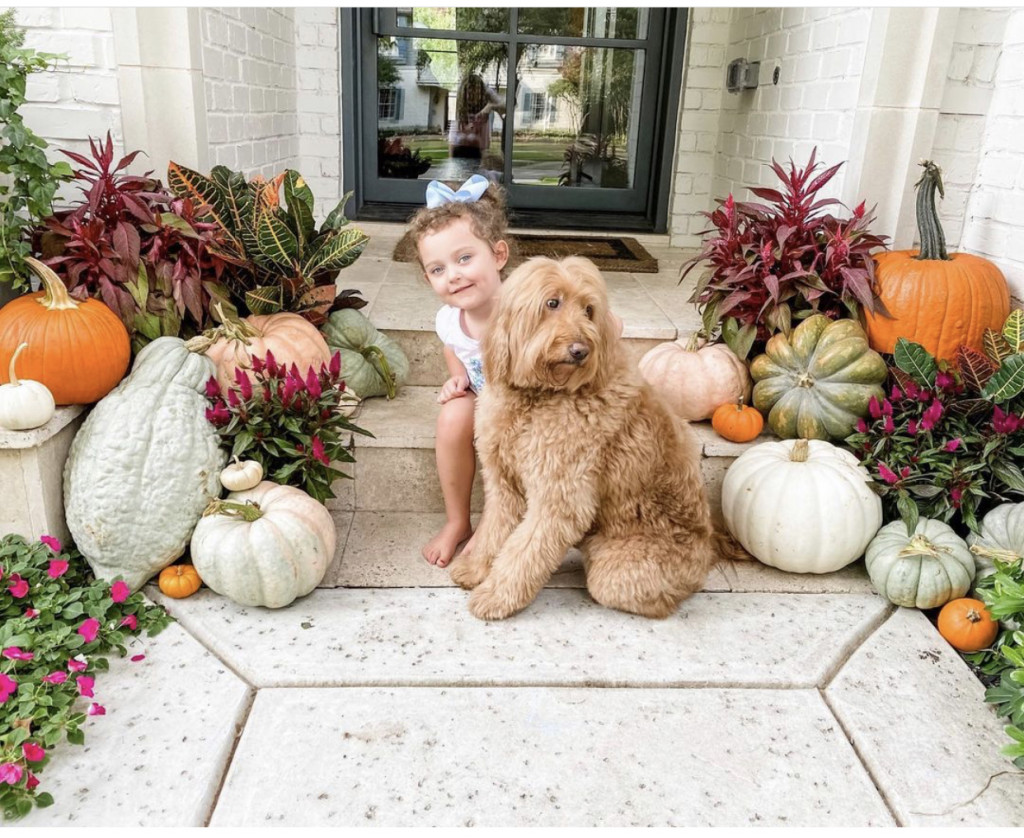 November 2020
290 likes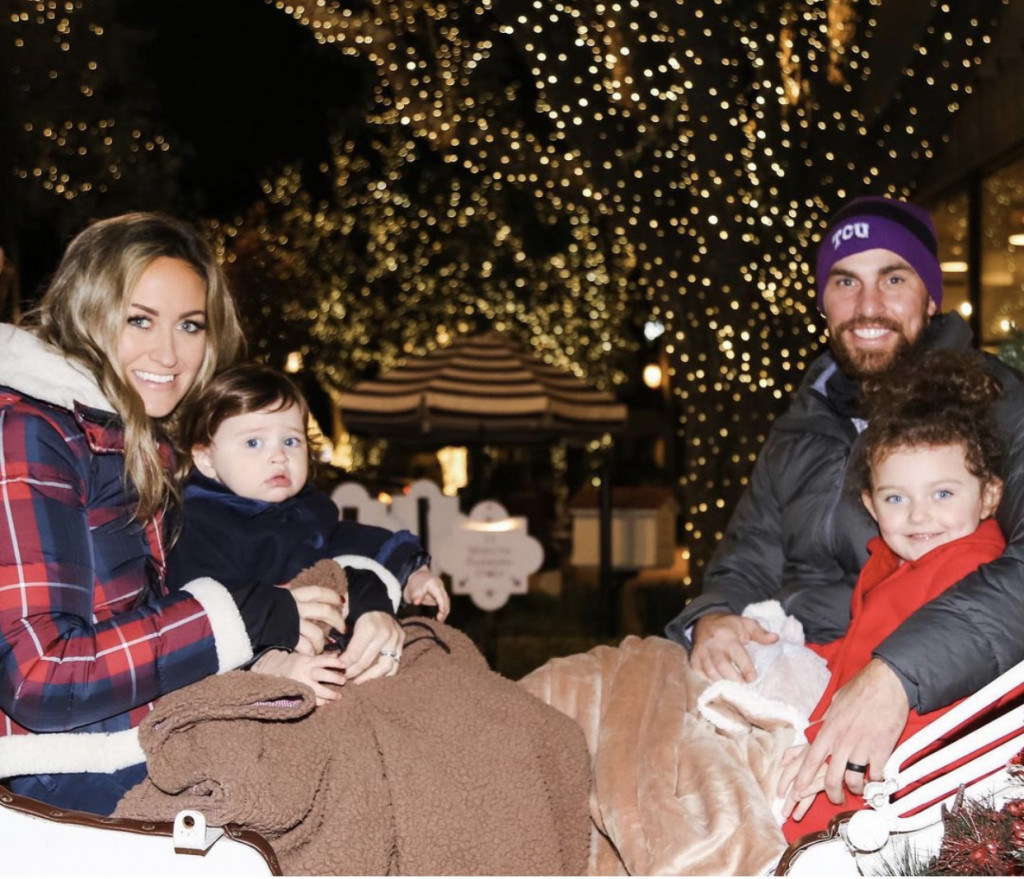 December 2020
272 likes