This Gift Wrapping post is packed with "All Things Gift Wrap" and will have you organized and ready for all your Holiday wrapping needs!
Gift Wrapping Essentials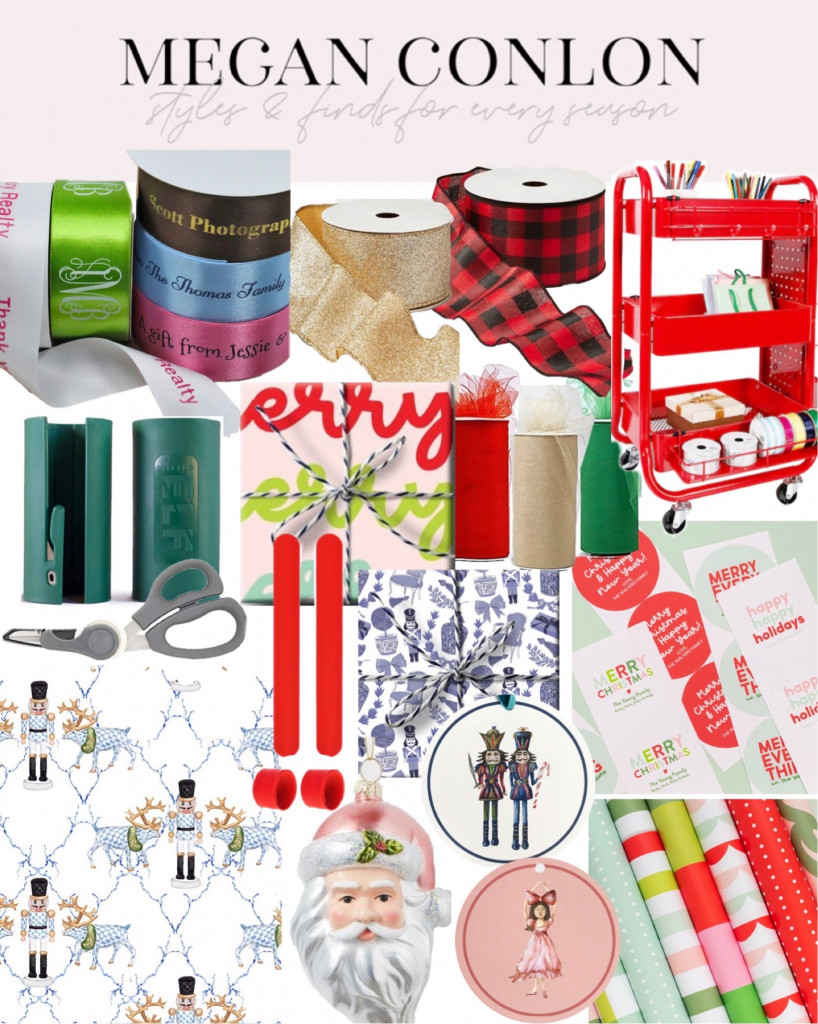 A collage of all my Gift Wrapping Essentials here! The red slap bracelets is how I keep my gift wrap from unraveling! Watch my Slap Bracelet Holiday Hack on Pinterest by clicking here! Or you can view this video in the LIKETOKNOW.it App by clicking here!

Gift Wrap Cart

The Gift Wrapping Cart that's easy to store and one that will keep you organized through the Holidays. Comes in five color options!
Favorite Gift Wrap
Joy Creative Shop
Love this gift wrap by Joy Creative Shop! Their unique color palette for the Holidays makes every gift wrapped in this beautiful paper stand out! More from Joy Creative below!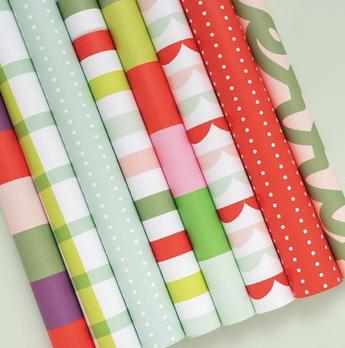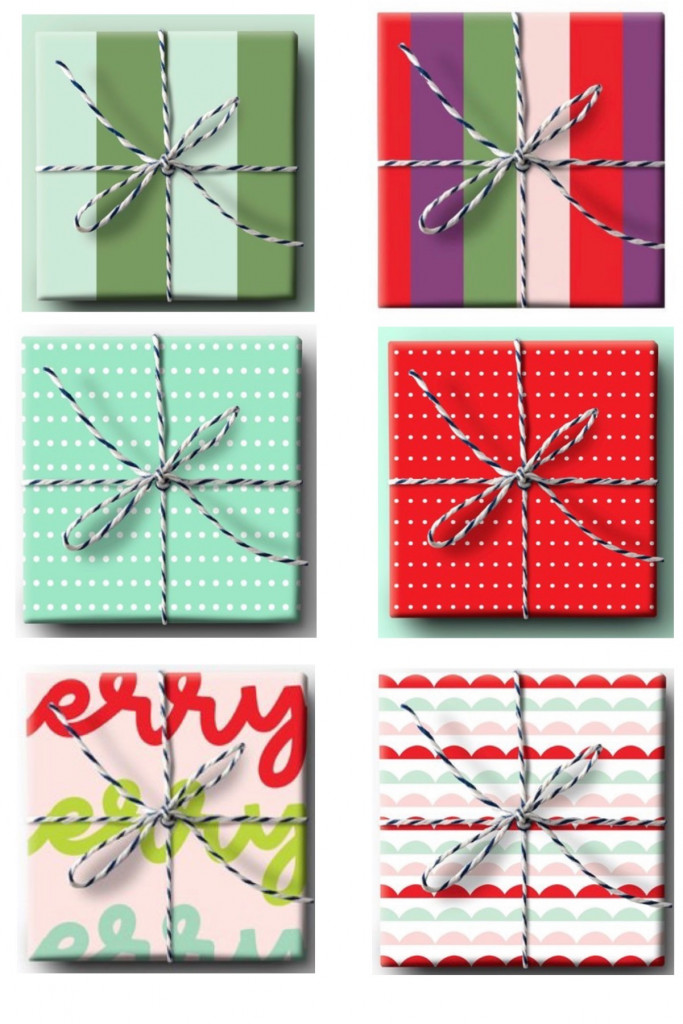 The Muddy Dog
Gorgeous, high quality wrapping paper that will make every recipient think you got your gift professionally wrapped!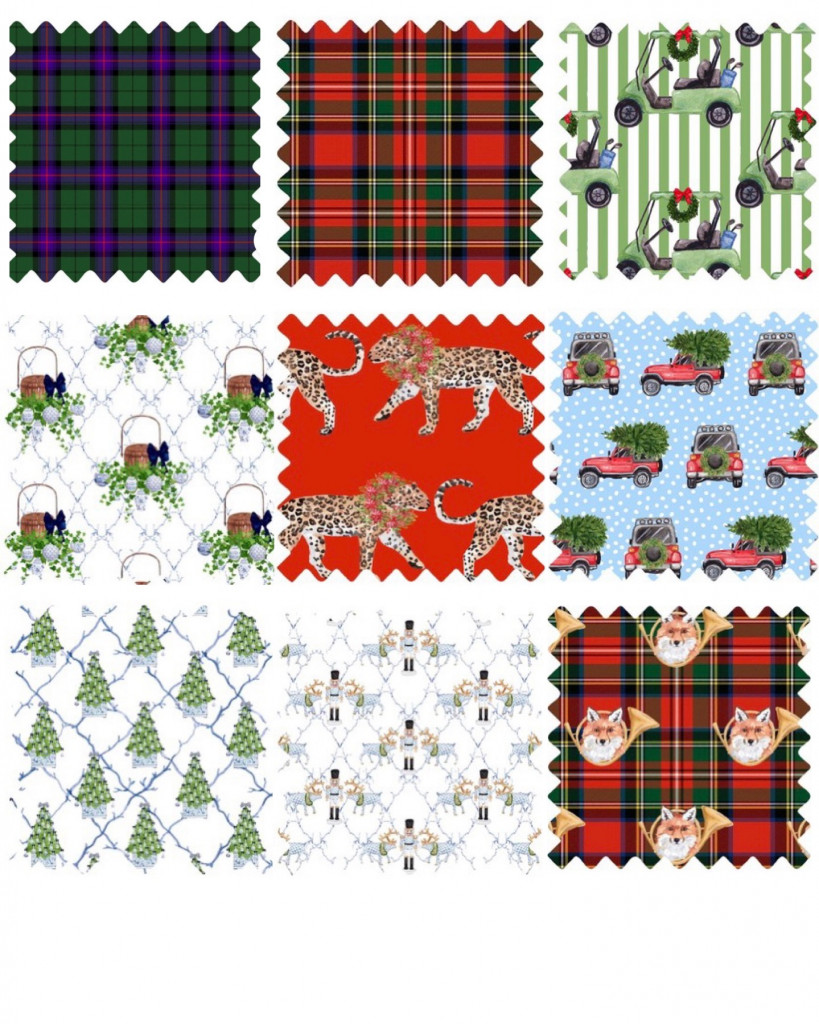 Target Favorites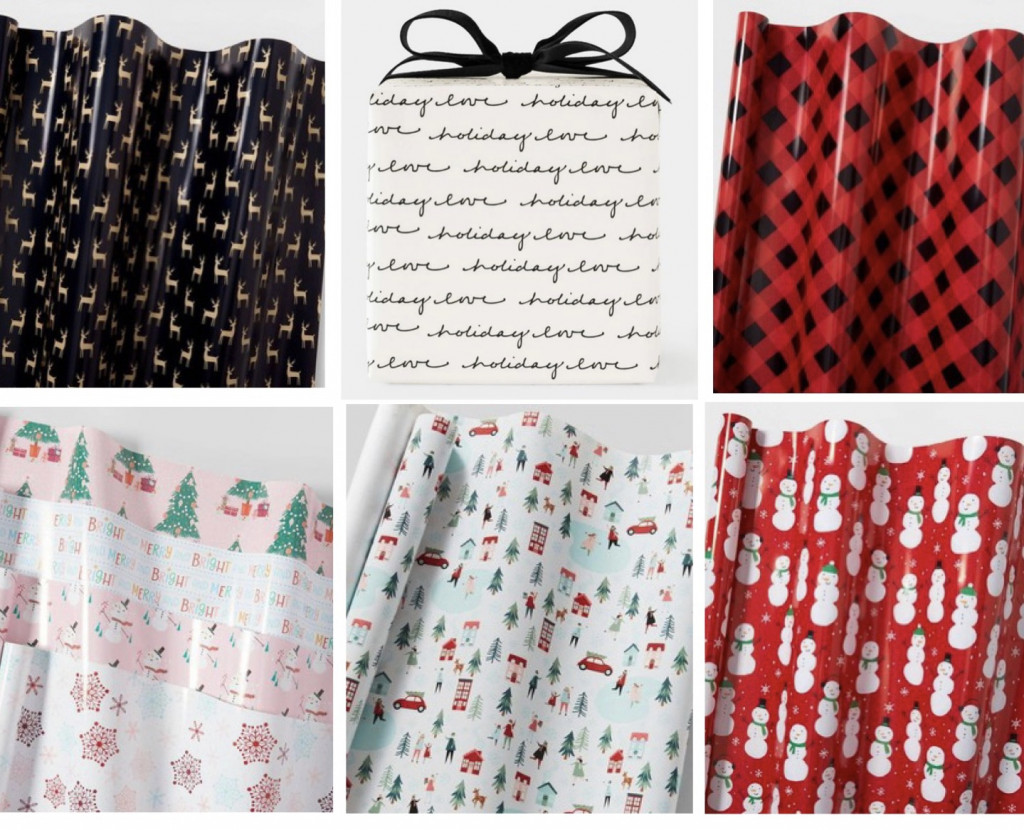 Ribbon
My favorite ribbon is tulle! One, it's cheap, and two it makes for a big and easy bow!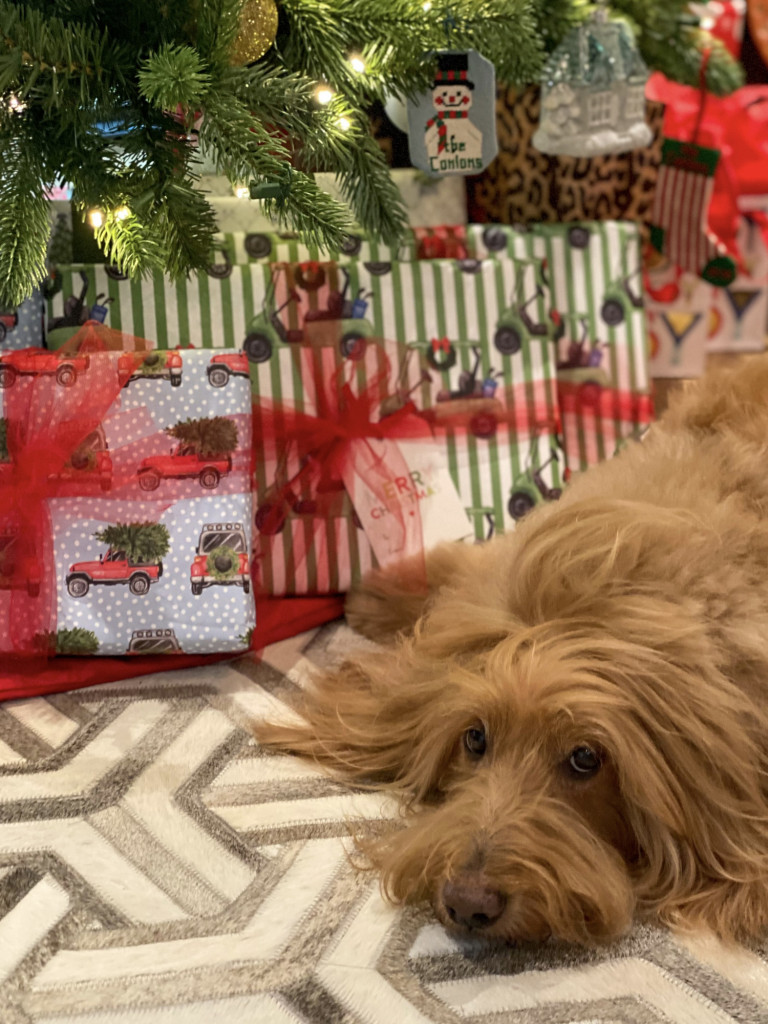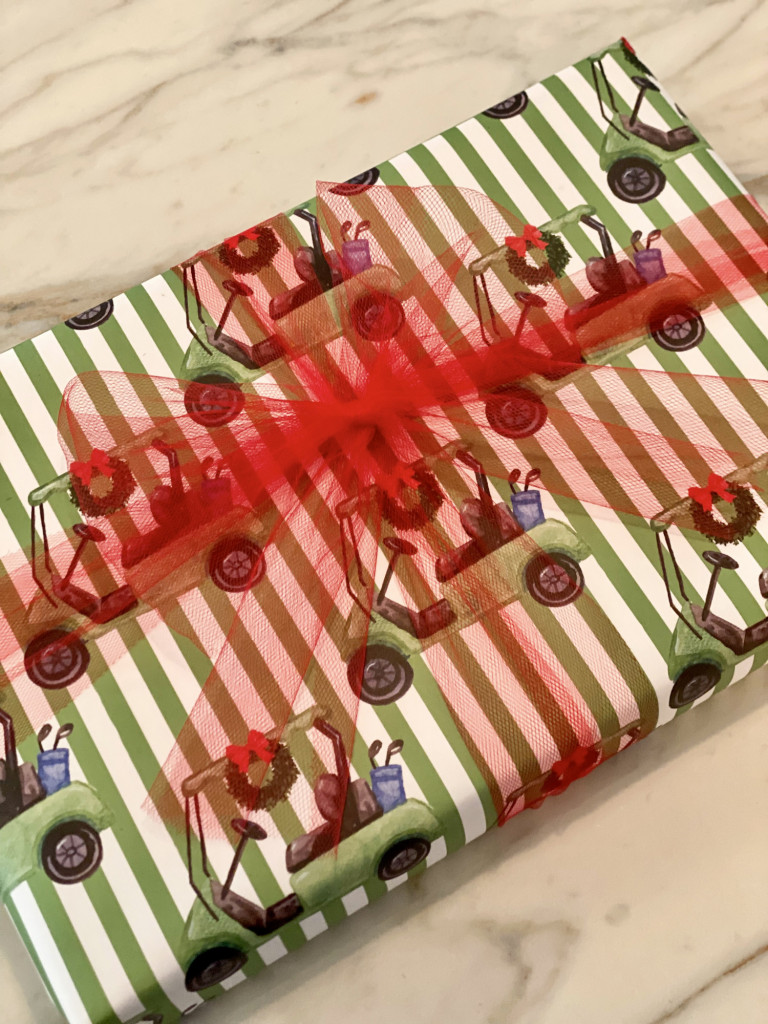 My other favorite ribbon to use for gift wrapping is the wired edged ribbon or the thick fabric ribbon. Again, makes for an effortless big and beautiful bow. Linking some of my favorite Target ribbon finds below.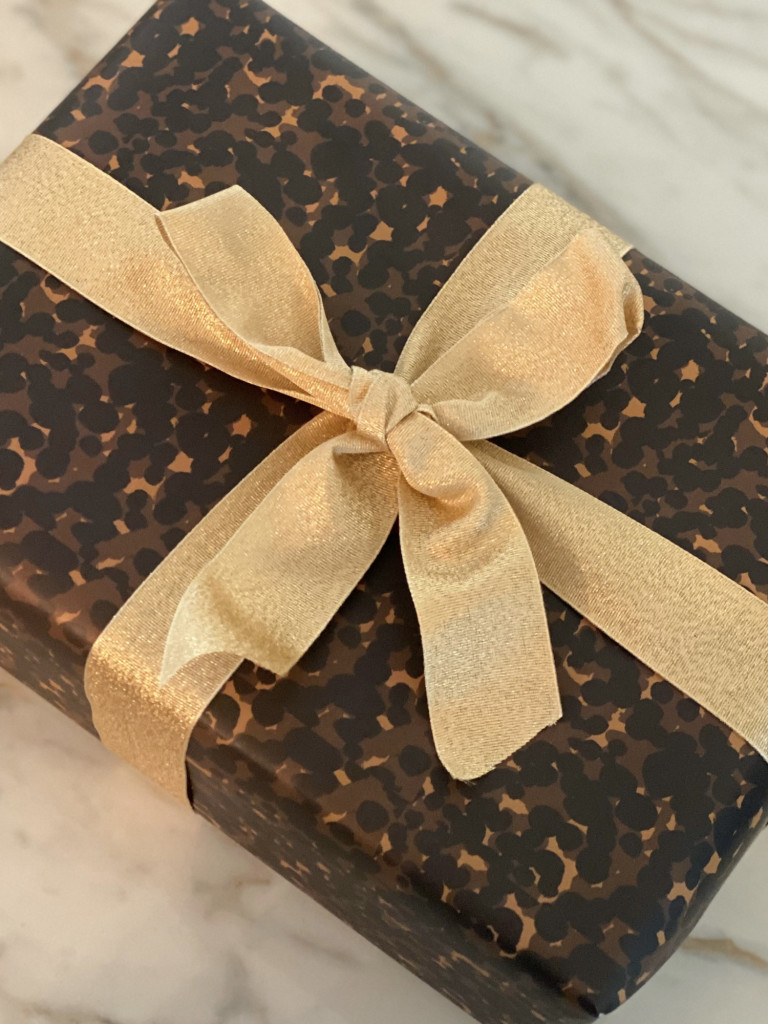 Leopard Gift Wrap by The Muddy Dog (linked above).

Personalized Ribbon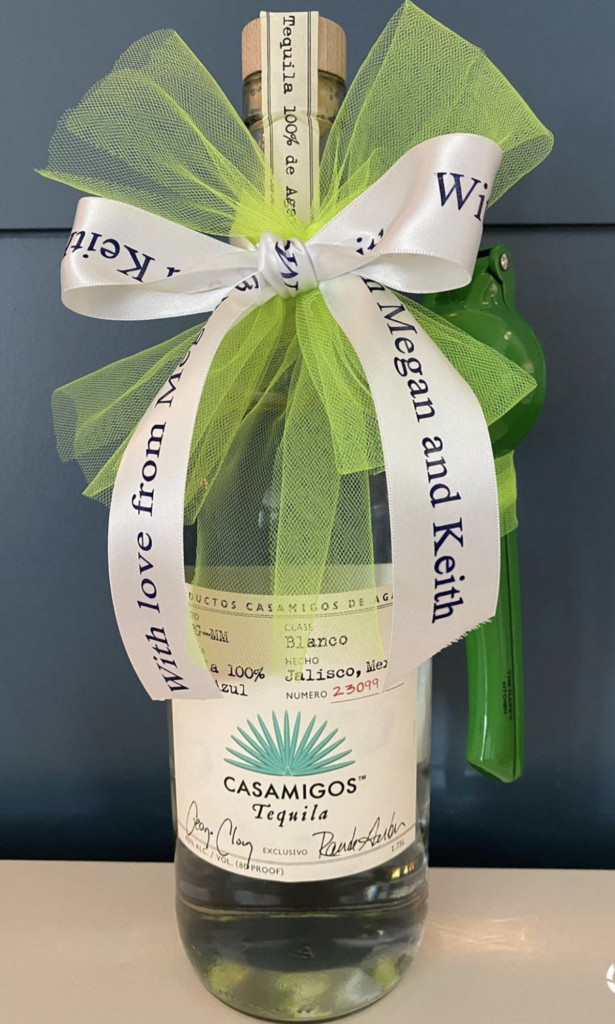 The personalized ribbon is my top gift and gift wrapping ribbon out there. An easy gift for your friends and/or co-workers for the Holidays! Best when you can't find a gift tag and a cute, personalized touch that everyone notices!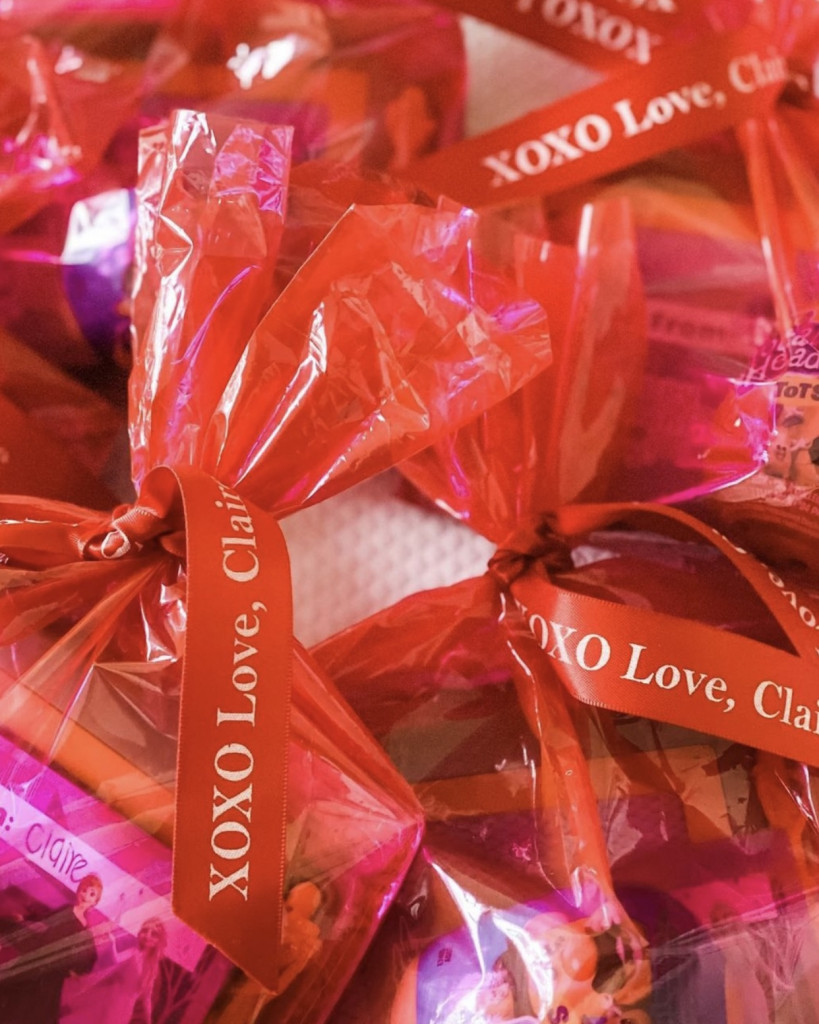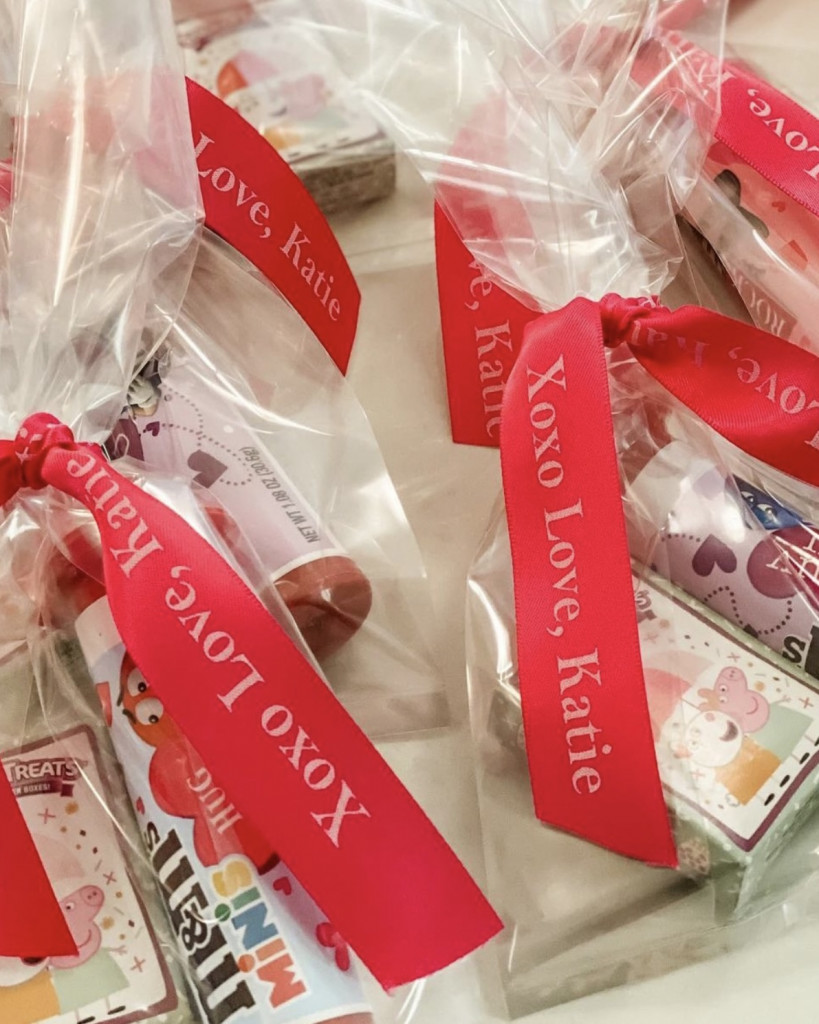 Also fun for your kid's gifts to their friends too!
Gift Tags & Stickers
When I don't use my personalized ribbon as my gift tag, I always go for two brands gift tags and stickers.
Solely Foster – Gift Tags
These adorable hand painted gift tags make quite a statement! With so many options to choose from, FOSTER has them all! They also made me Place Cards for my family last year for Christmas too!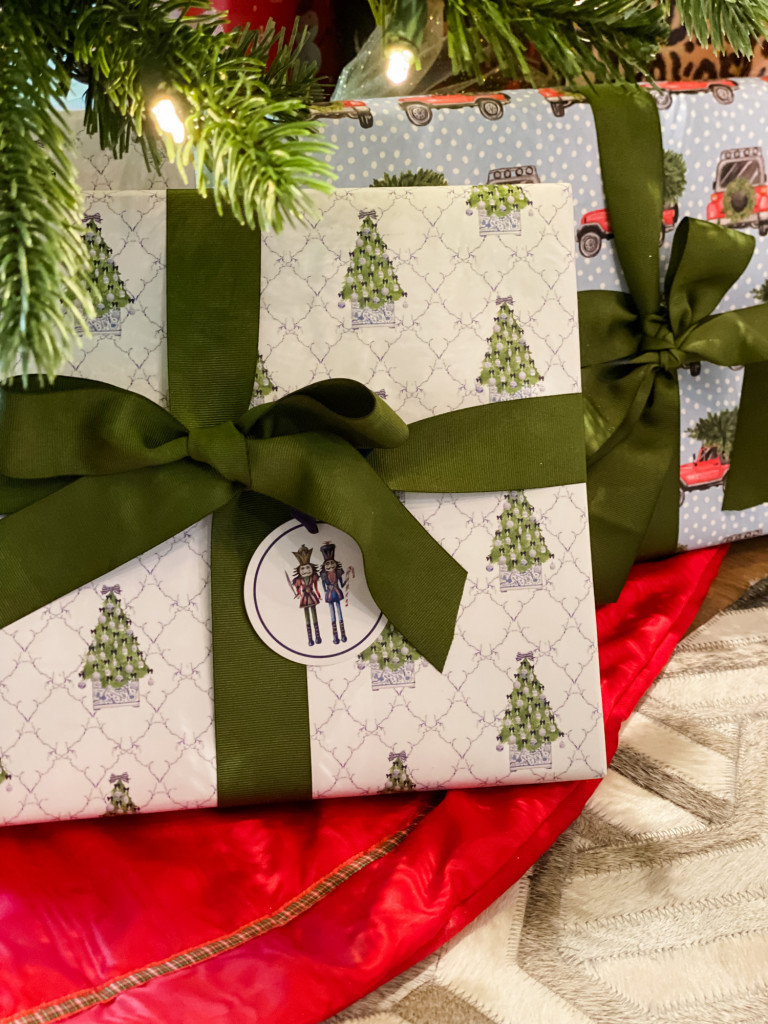 Click here to view all of their adorable Gift Tags!
All of my place cards are from their gift tags images! See picture below and shop by clicking here 🙂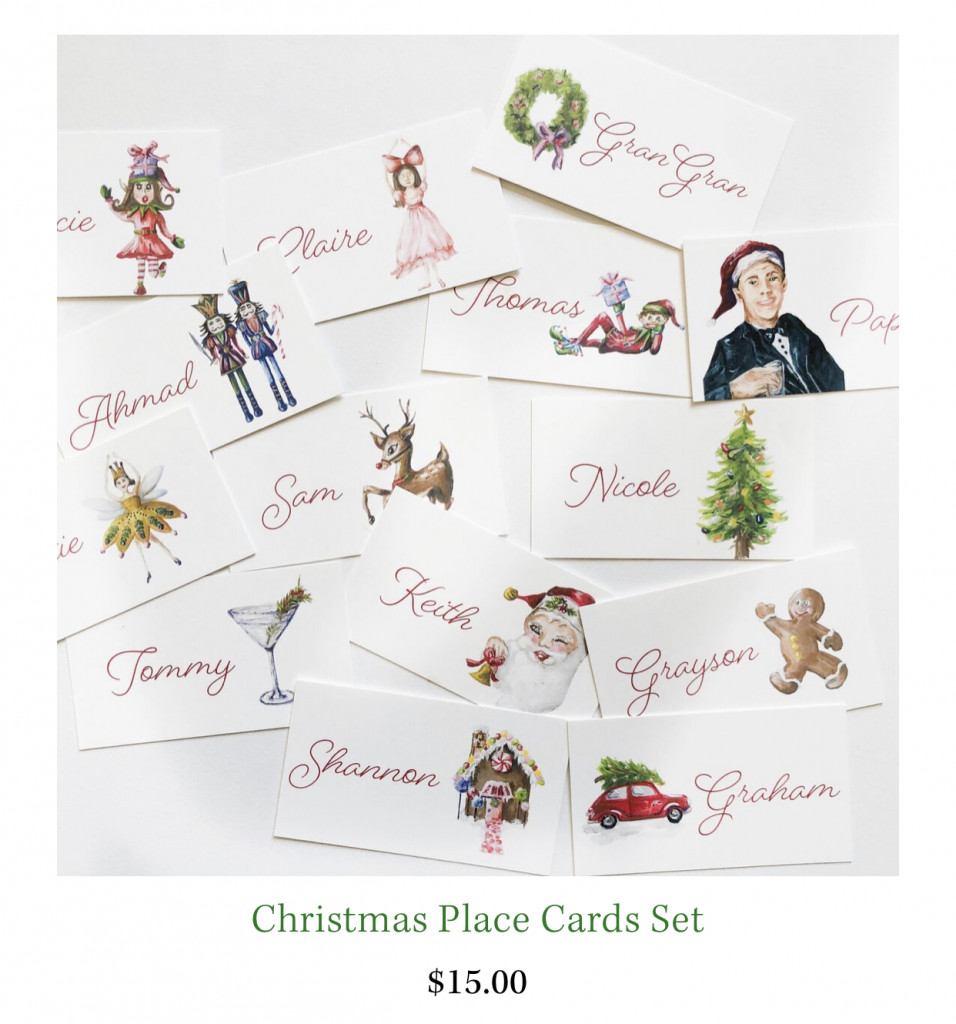 Gift Stickers
Joy Creative Shop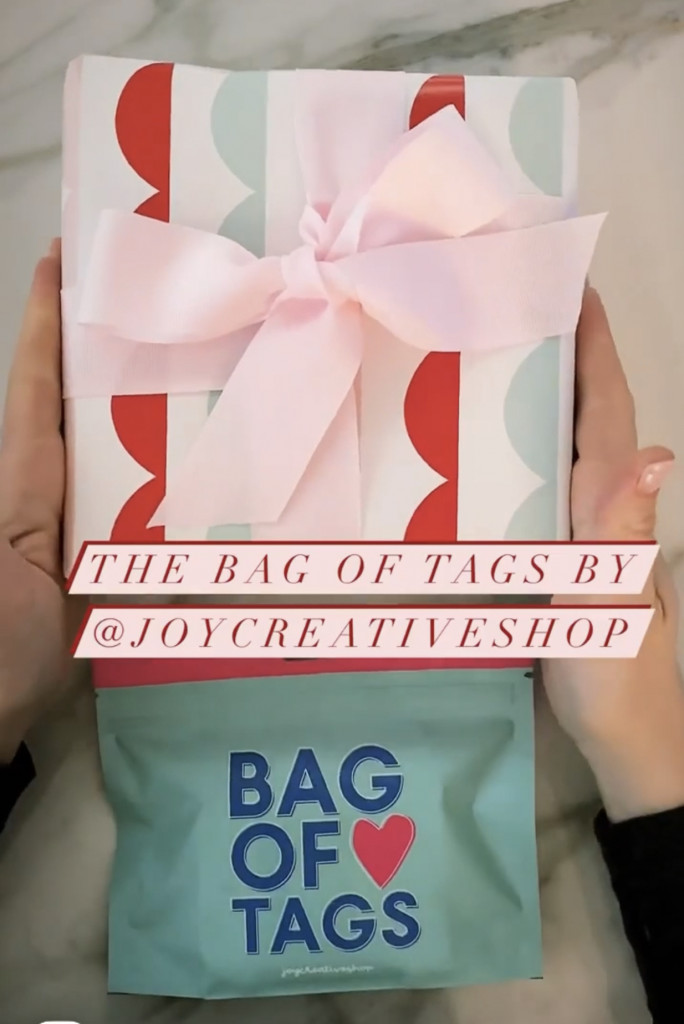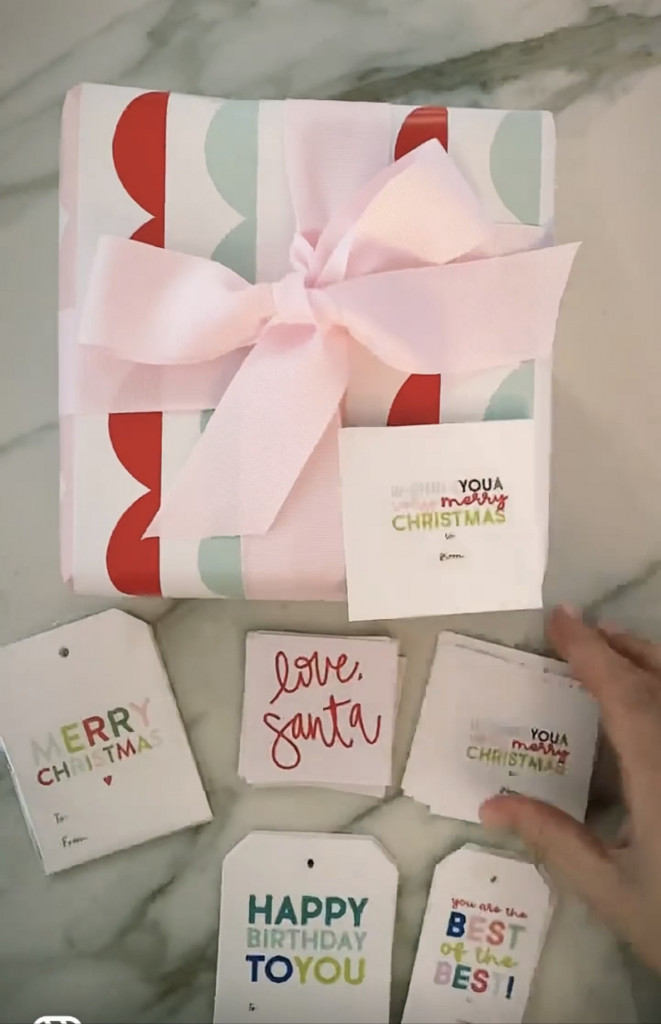 When it comes to Gift Stickers, my go-to shop is Joy Creative! She came out with the "Bag of Tags" this year and it has become a staple on my gift wrapping cart. Want to see a video of Joy Creative Shop's gift wrap and their "Bag Of Tags", then click here to view on Pinterest!