WELCOME BACK!
I am so happy to be relaunching my much improved website and thought it was appropriate to highlight "All Things GameDay" as my first blog post on my new website! Here is a quick glance at my new Menu Bar. Want to point out quickly, before I dive into "All Things GameDay", the "Shop Instagram" tab is all of my LIKEtoKNOW.it posts. Anything I post in the LTK app, is directly posted in my "Shop Instagram" tab. You can shop all of these posts directly from my website without having to get on the LTK app. Easily shop each product simply by clicking on the image you want to shop. Continue reading to see all the fun changes to MC and to read more of "All Things GameDay"!

SPOTLIGHT SERIES
Introducing my new "Spotlight Series" section on my homepage. Here you will find a brand that I am spotlighting for the week or the month! For "All Things GameDay", my first brand spotlight is the wonderful Maxwell & Geraldine!

Let's get dressed up for GameDay in my favorite stretch smocked dresses by Maxwell & Geraldine. Maxwell & Geraldine's dresses flatter every figure and come in many styles & colors. Pictured here on the left is me in the "Sarah Short" in lilac for TCU, Go FROGS! Pictured on the right is me pregnant last year wearing "The Brooke" in red for Ole Miss, Hotty Toddy! Fits TTS and order your normal size if you're dressing the bump. These dresses are perfect for GameDay because they're so lightweight and not restricting at all!


For two of my GameDay table and tailgate ideas, check out the Home & Entertaining tab and click on the image to shop products on my tabletops!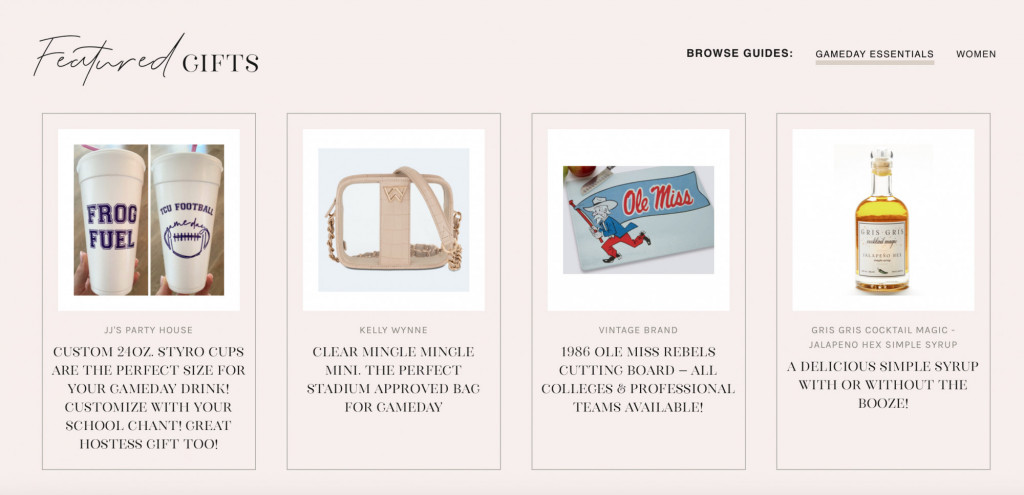 Next up my "Featured Gift" section! Since we are staying on the theme of GameDay, here are some of my GameDay Essentials!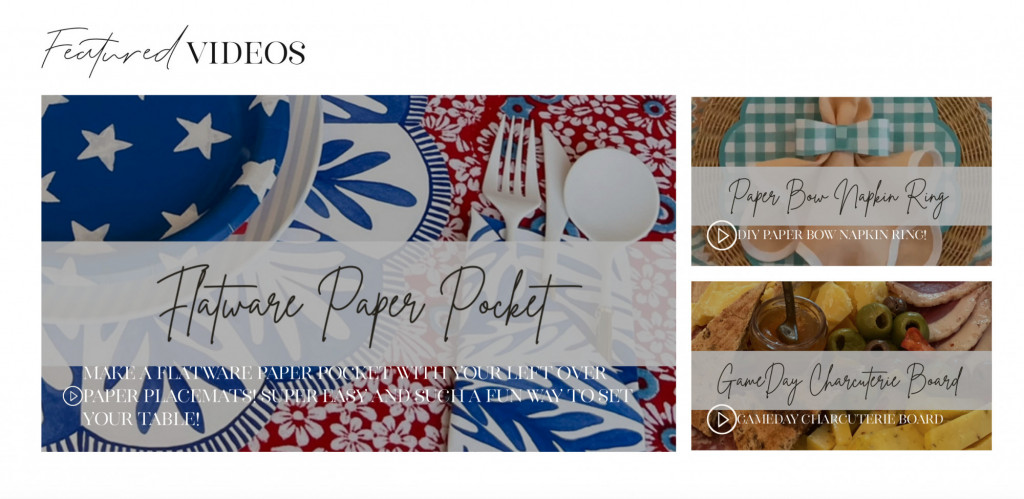 Also new to my homepage, are my videos! I can only post up to three at a time, but you can view all my Instagram Reels and videos on YouTube! Check out my GameDay Charcuterie Board video by clicking here.
Stay tuned for so much more!