Here is a fun and colorful 2020 Gift Guide For Her! There are all sorts of gift ideas, that would be great gifts to give this Holiday Season! There are cozy gifts, to stylish gifts, barware, kitchen essentials, and much more! I will be adding to this all weekend, so keep checking back for more ideas!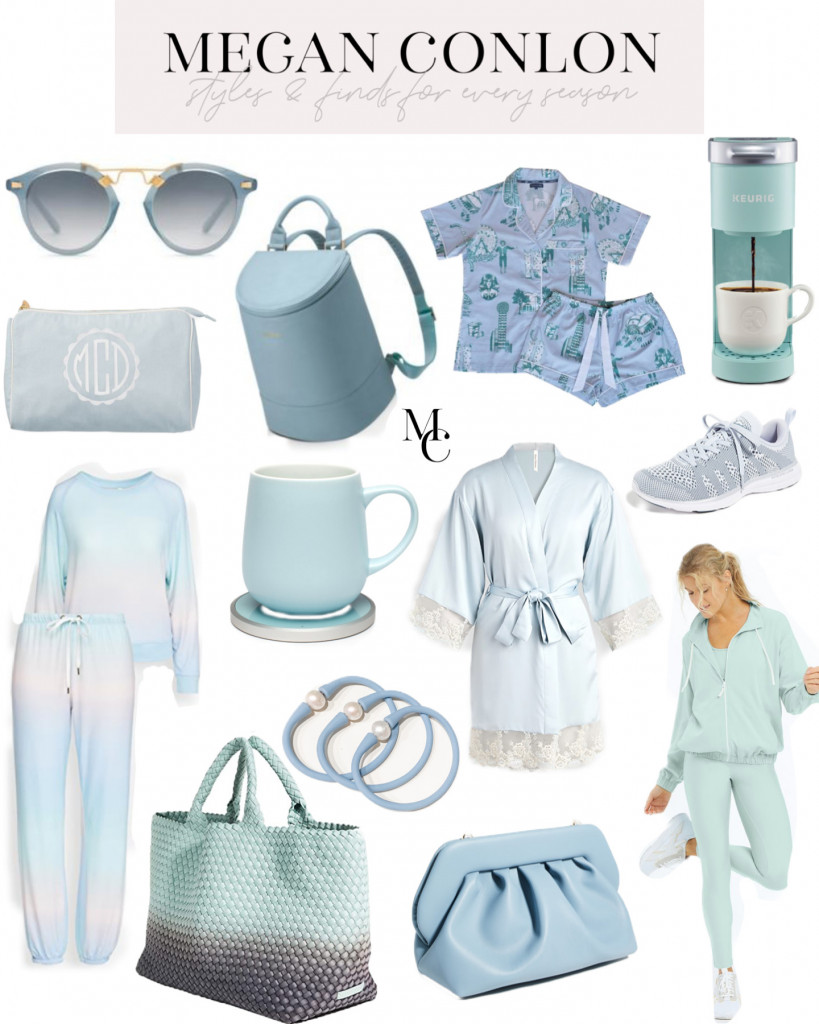 Krewe Sunglasses | Eola Bucket Cooler Bag | Dallas Toile Blue Pine Pajama Set (more cities available) | 1 Cup Keurig Coffee Maker | Linen Travel Pouch| Star Seeker Brushed Jersey Pajamas | Mug & Warmer Set |  Rosa Charmeuse | TechLoom Pro Sneakers | St Barths Large Tote | Freshwater Pearl Silicone Bracelet | Bios Bag | On The Go Zip Up Jacket + Leggings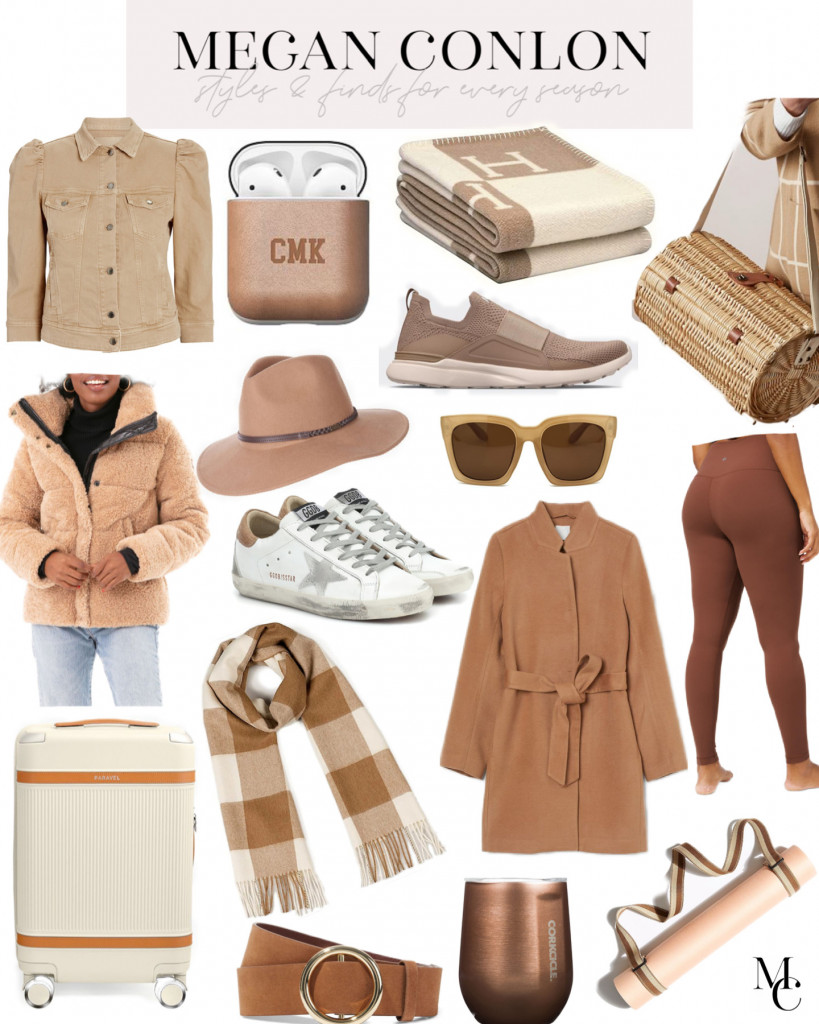 Ada Cropped Denim Jacket | NOMAD AirPods Case | H Blanket | Wine Country Picnic Basket | Camel Sherpa Isabel Jacket | Camel Tack Fedora | APL Techloom Bliss | Women's Boyfriend XL Sunglasses | Superstar Leather Sneakers | Wool Blend Coat | Align Leggings | Scout Tan Aviator Carry On Plus | Buffalo Plaid Scarf | Suede FRAME Belt | Insulated Wine Glass | Bailey Yoga Mat Strap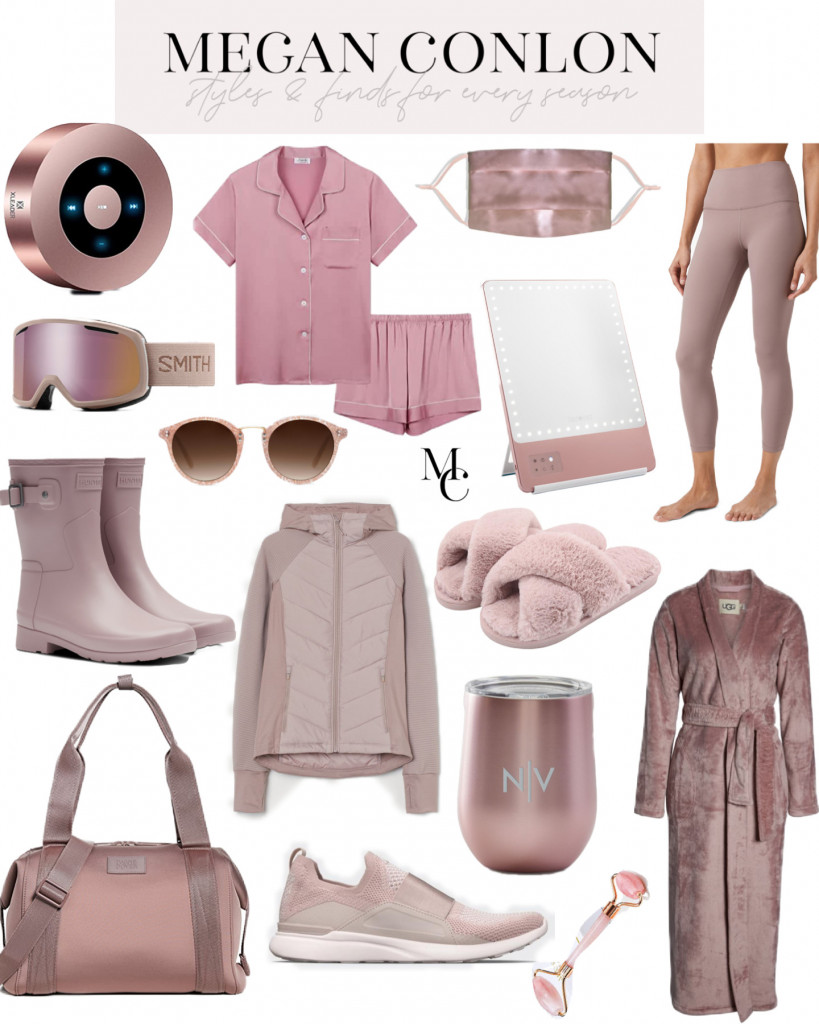 Waterproof Bluetooth Speaker | Silk/Satin Pajamas | Silk Adult Pleated Face Covering | Align Leggings | Smith Riot ChromaPop Goggles | Taylor Camellia Sunglasses | Riki Skinny Mirror | Hunter Waterproof Short Boots | Padded Hooded Outdoor Jacket | Stemless Insulated Wine Glass | UGG Marlow Fleece Robe | Landon Medium Carryall Bag | TechLoom Bliss Slip On Sneakers | Jade Roller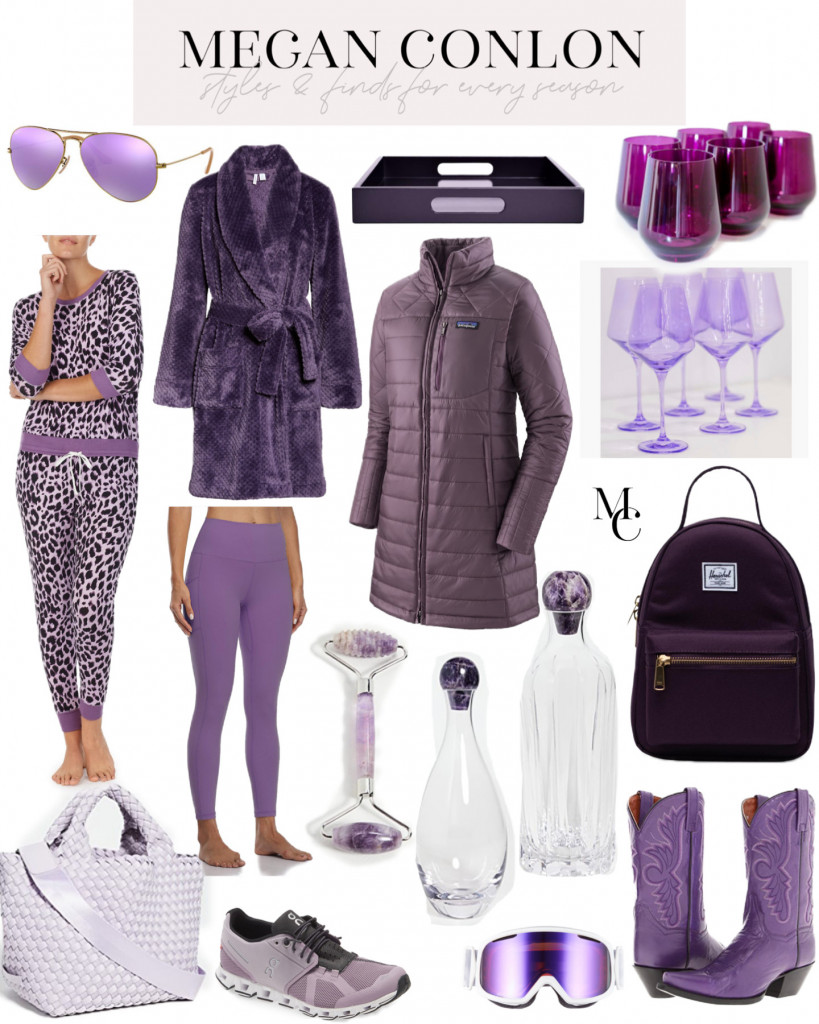 Purple Aviator Sunglasses | Textured Short Robe | Purple Serving Tray | Amethyst Stemless Wine Glasses | Leopard Jersey Pajamas | High Waisted Purple Yoga Pants | Patagonia Insulated Parka | Estelle Colored Stemmed Wine Glasses | St. Barth's Mini Tote | Amethyst Colored Face Roller | Wine Decanter | Liquor Decanter | Mini Nova Backpack | Cloud Running Shoe | Riot ChromaPop Snow Ski Goggles | Wild Ride Cowgirl Boots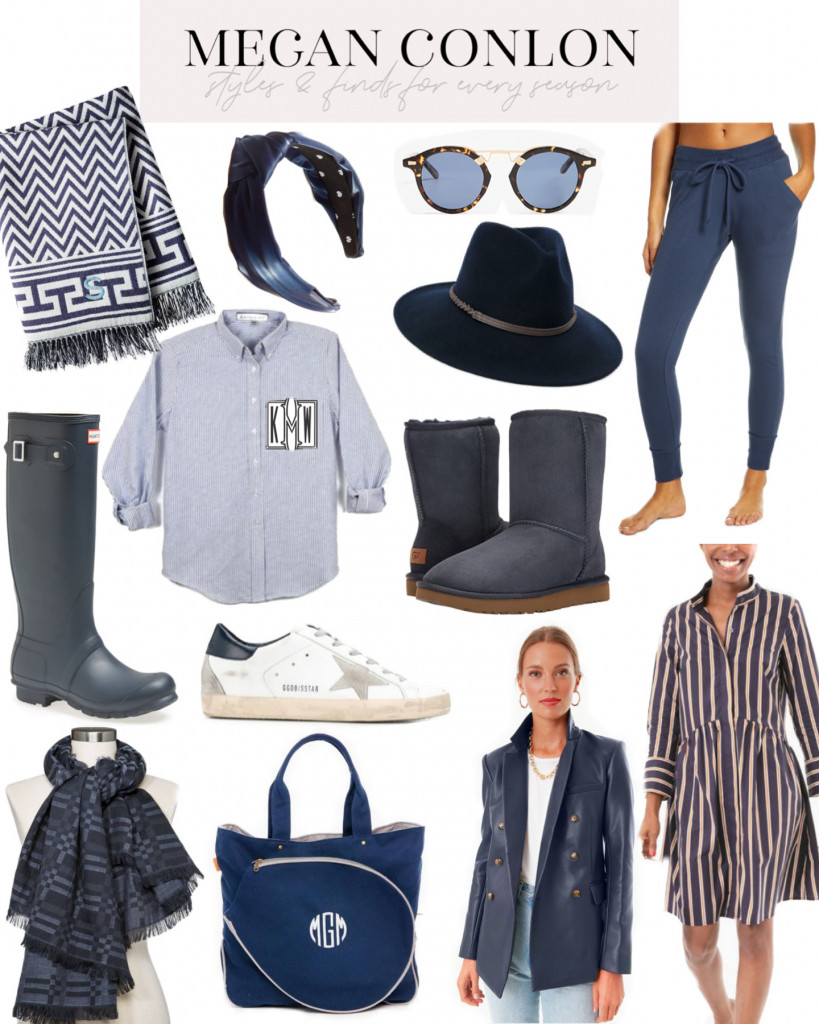 Zig Zag Throw Blanket | Navy Faux Leather Headband | St. Louis Sunglasses | Sunny Skinny Sweatpants | Navy Tack Fedora | Tall Waterproof Rain Boots | Monogrammed Blue Striped Oxford Shirt | UGG Classic Short Boots | Golden Goose Sneakers | Plaid Oversized Navy Scarf | Navy Monogrammed Tennis Tote | Midnight Leather James Blazer | Newberry Stripe Royal Shirt Dress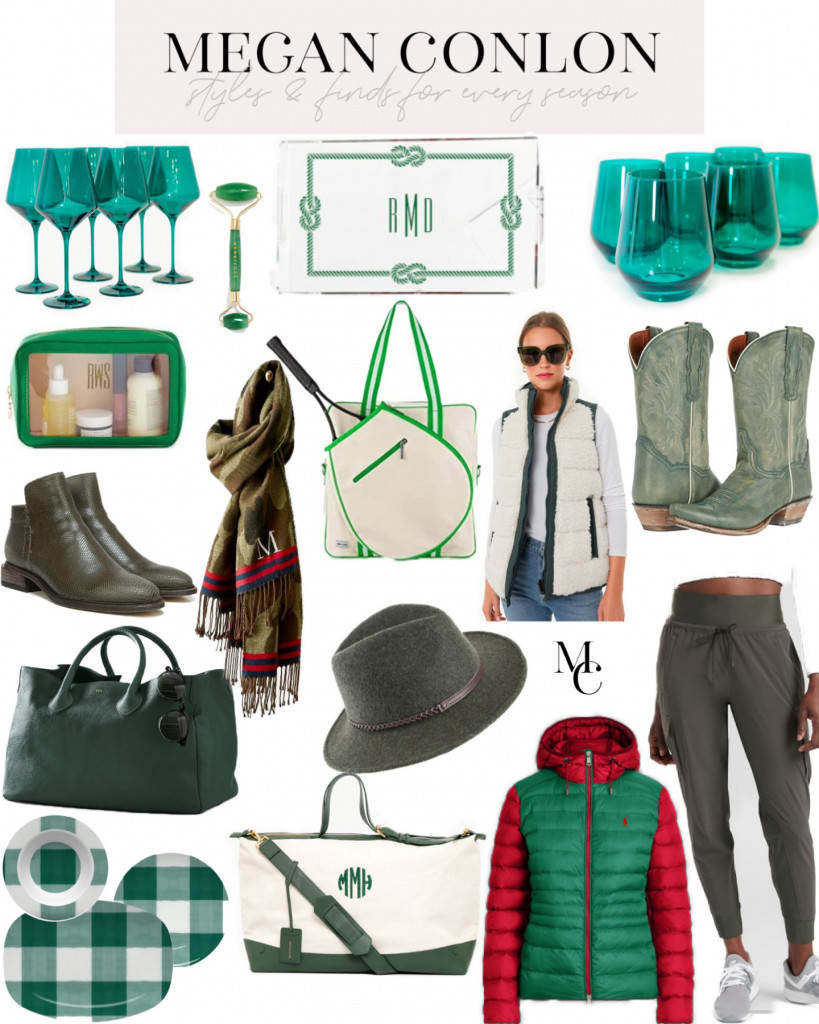 Emerald Green Stemmed Wine Glasses | Jade Roller | Printed Acrylic Tray | Emerald Green Stemless Wine Glasses | Vegan Leather Clear Pouch | Camo Print Blanket Scarf | Hamptons Limeade Tennis Tour Bag | Leather & Shearling Reversible Vest | Laney Cowgirl Boots | Napoli Green Bootie | Forest Green Slouch Handbag | Green Tack Fedora | Sutton Jogger Pants | Gingham Dinnerware | Green Weekender Bag | Custom Puffer Jacket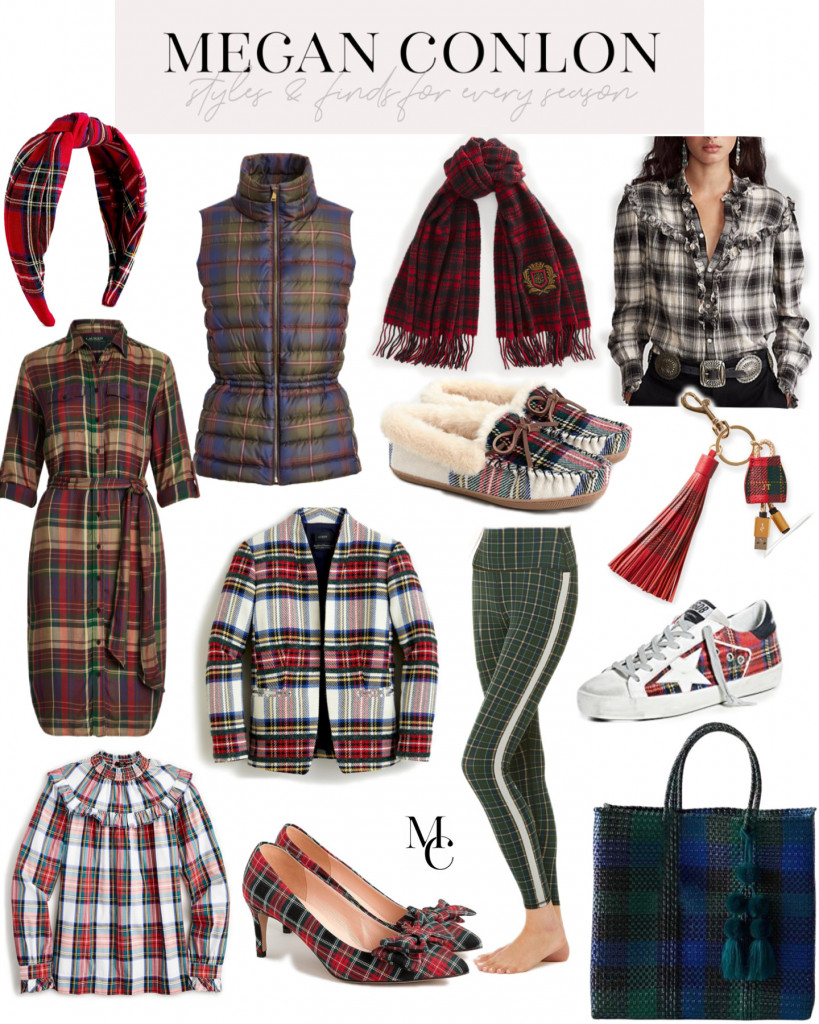 Turban Knot Headband | Packable Plaid Vest | Plaid Wool Scarf | Ruffle Trim Plaid Shirt | Plaid Twill Shirtdress | Going Out Blazer | Lodge Moccasins | Power Up USB Tassel Keychain | Occasion Leggings | Superstar Golden Goose Sneakers | Smocked Pop Over Top | Colette Bow Pumps | Letra USA Mercado Bag (get 20% off with code megan20 at checkout)
More coming soon, so stay tuned!